The 60th Ise Shrine dedicated nationwide fireworks festival, photographing the situation of the venue until the fireworks launch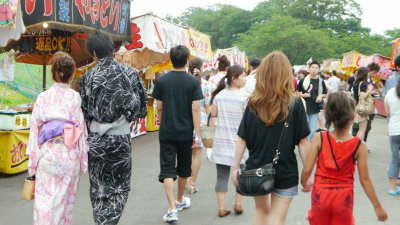 Three major Japanese sports fireworks festivalOne of the "Ise Shrine Votive National Firework Festival" held in Ise city, Mie prefecture. Since this fireworks gathering from fireworks gathers from all over Japan to compete in the 60th this time, we decided to actually go to the venue.

Ise Shrine dedicated nationwide fireworks festival
http://www.city.ise.mie.jp/3842.htm

First of all, please check out the atmosphere of the venue, including the people walking happily with a yukata wearing and the state of a busy stall.

Arrived around the venue. The road is crowded with cars heading for parking lots.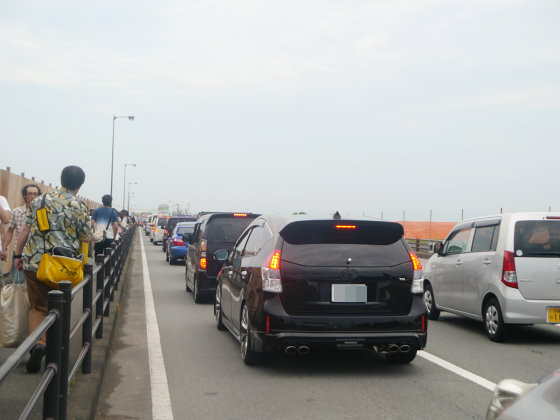 I found a pay parking lot at a place about 1 km away from the venue.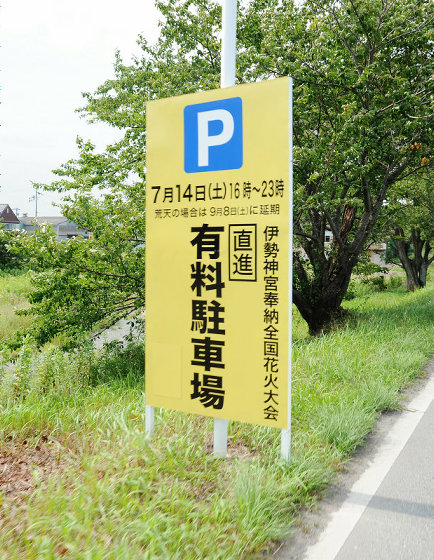 There seems to be a road that will be prohibited from entering the vehicle between 17 o'clock and 23 o'clock.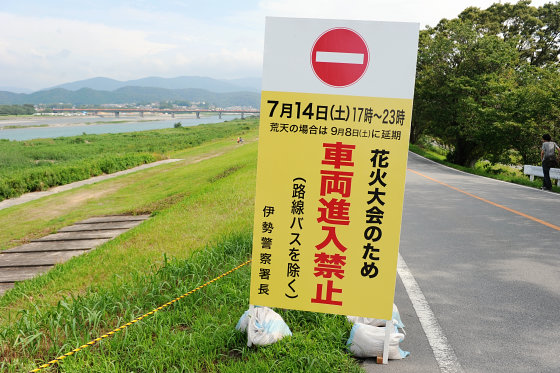 The other side of the bridge visible in the back is the venue.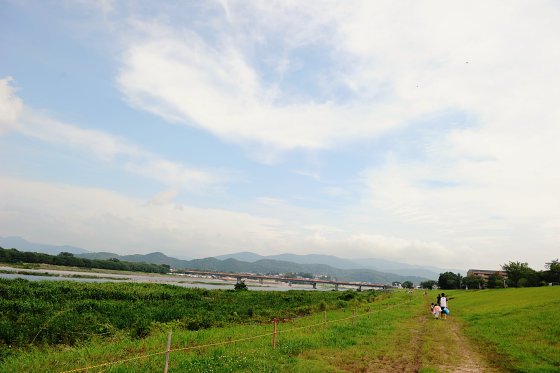 There are "information offices, first-aid and security guards" near the venue, so if you have any troubles, please consult us here.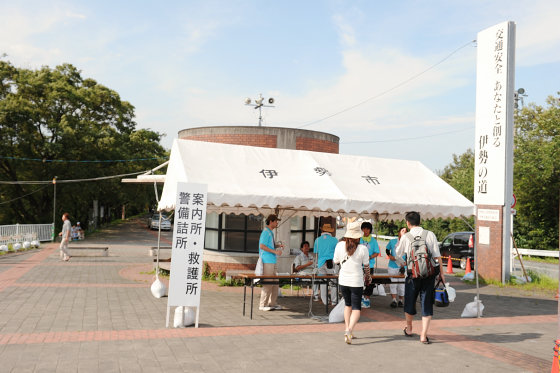 Follow the line of people, aim for the venue.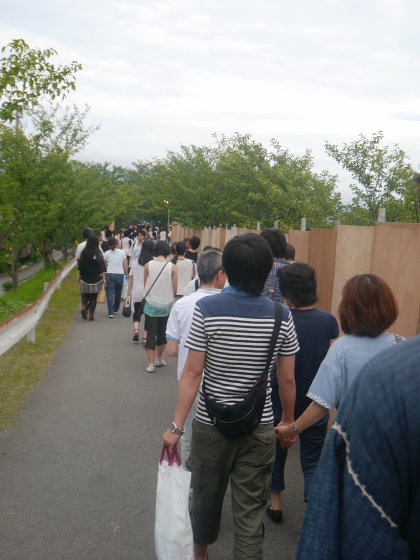 Entrance to "free viewing seats" where stairs covered with blue seats are free to see fireworks.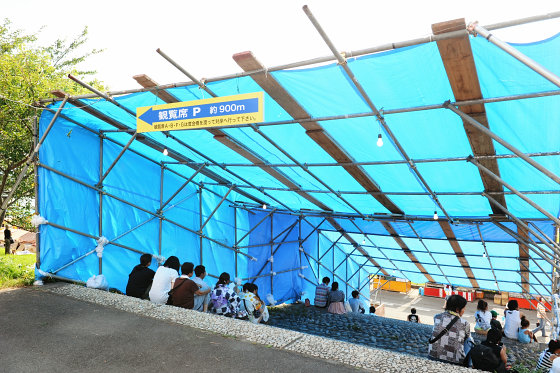 Many stalls are out, scents like squid grilling are drifting.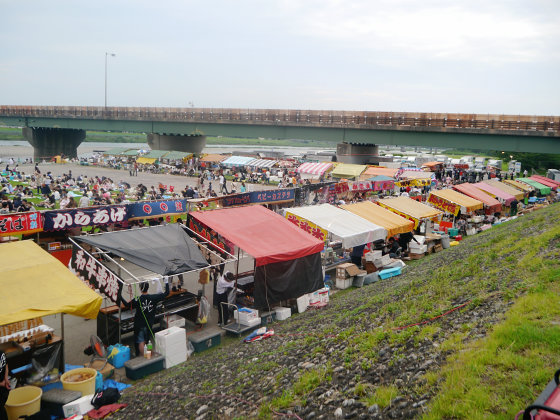 People who wear yukata can also see the scythra.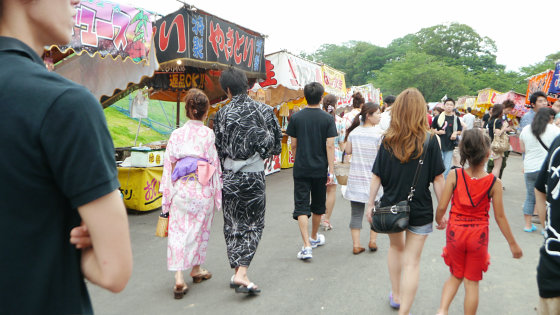 Since we have time to fireworks launch, we decided to go look around the stalls.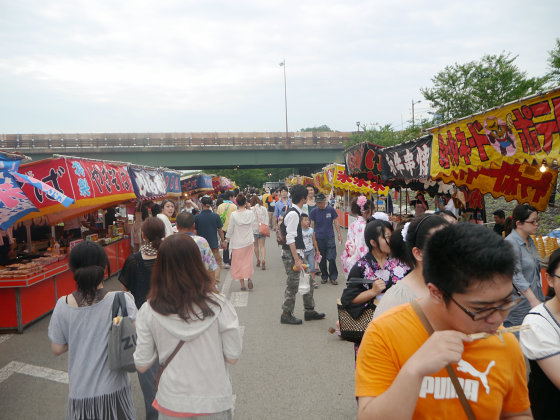 It is one of the pleasure of fireworks festival to surround various stalls.



A stall selling boiled egg.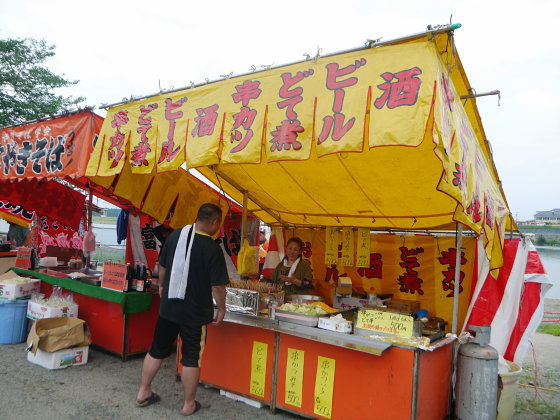 Meat that is soaked with plenty of miso.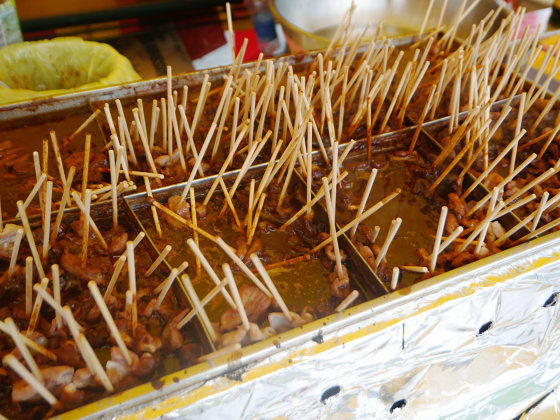 There is also a staple of stalls, squid baked.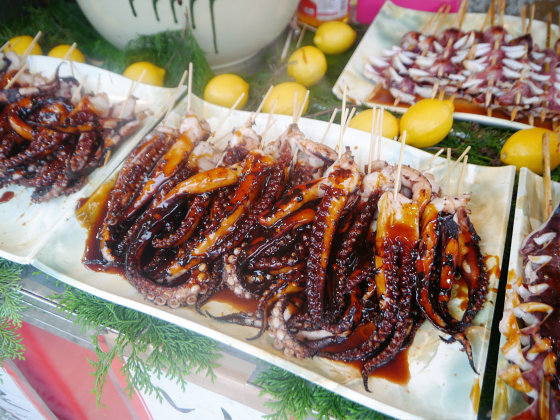 Pickles for pickles.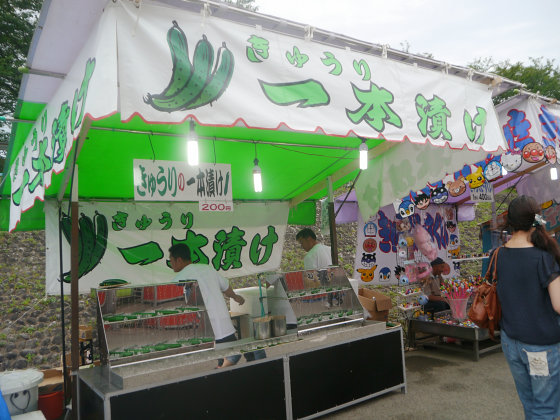 The venue before sunset is quite hot, so the fresh cucumber looks very tasty.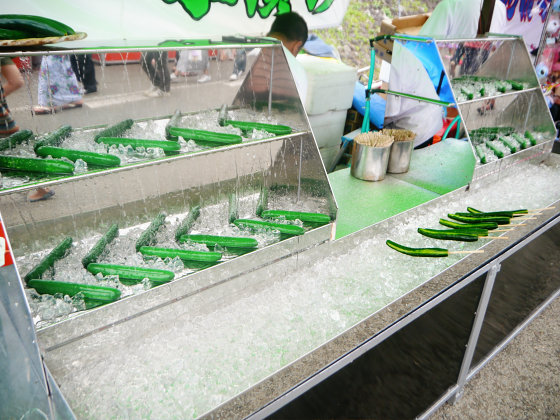 Every time we got more and more people.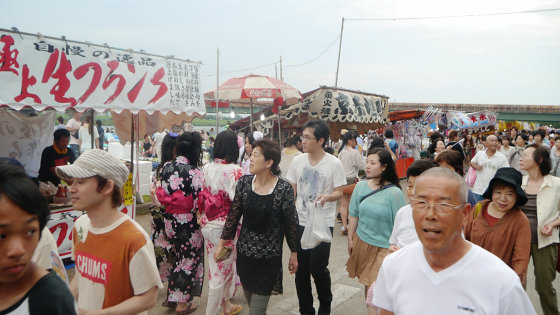 Street where you can enjoy Turkish cuisine kebab.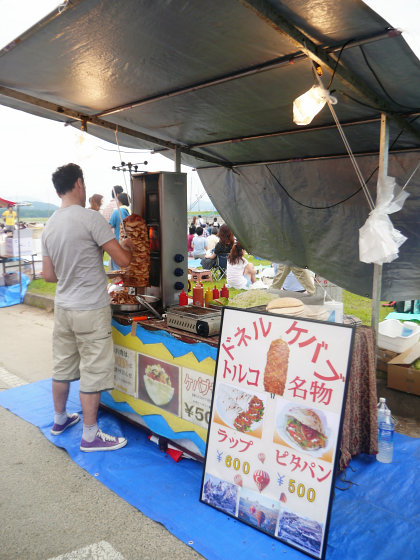 A spicy smell drifts.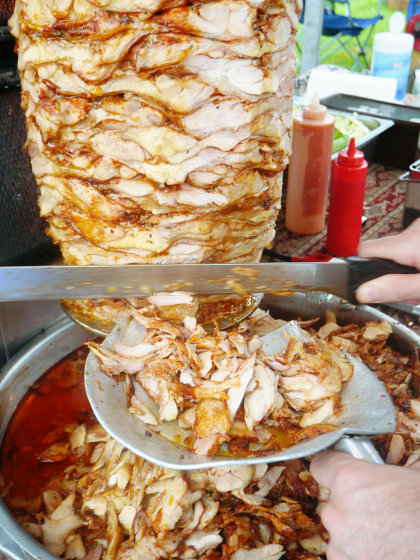 It was this baby castella that was found despite the sweet smell.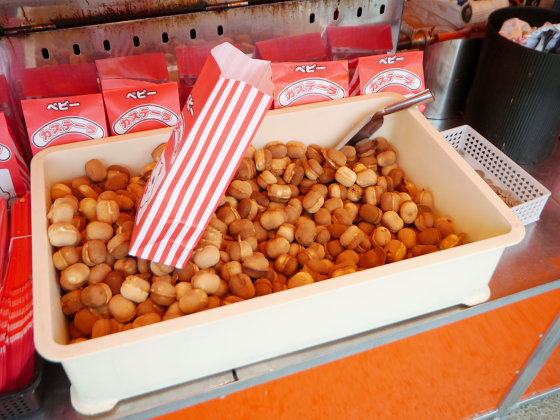 There are drinks chilled to the quackin with ice.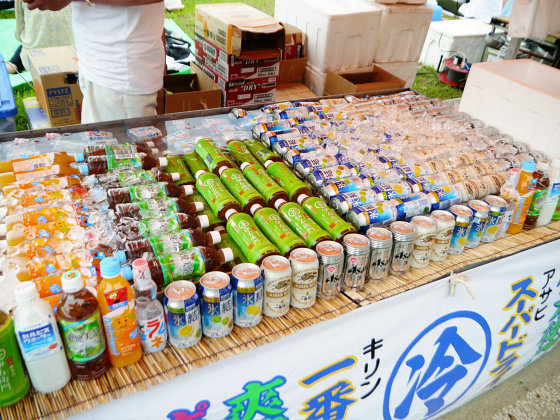 I found the character "Dotonbori".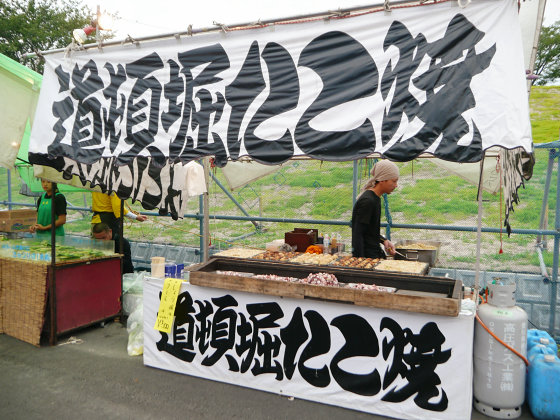 There seems to be a big octopus with gororin.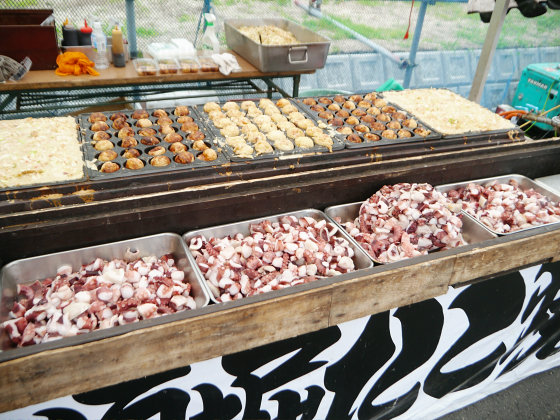 A man came in as soon as I was thrilled in the bleacher while I was hanging around.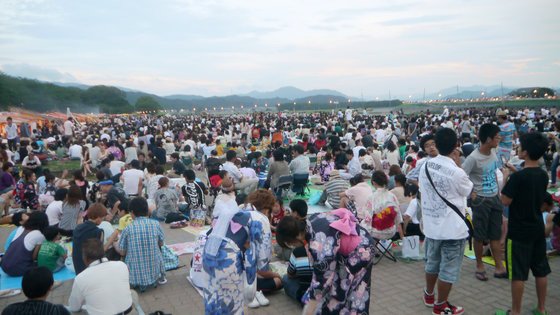 It will be posted for a while as the fireworks will actually be posted after the competition is over, so please look forward to it.