I tried going to "pancake specialty store Butter" to eat pancakes of fluffy fabric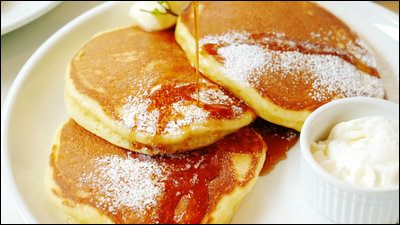 You can eat freshly baked pancakes using fermented butter selected from the whole country "Butter". Aside from fermented butter, it also sticks to the cream of topping, seems to be using purple cream with rich ingredients using raw milk from Hokkaido dairy farmer. On July 5 (Thursday), we had a third store opened, so we decided to go eat what kind of taste it is at this opportunity.

Texture of fluffy calico! Outside crisp, middle dust. Butter with freshly fermented butter, freshly baked pancake specialty store
http://www.butter-pancake.com/chayamachi/index.html

Location"4th Chayaicho Kita-ku Osaka City Chaya-cho Garden Building 2F". It is about 5 minutes on foot from Hankyu Umeda station.

View Larger Map

It is a building with a colorful characteristic design, but the shop is this second floor.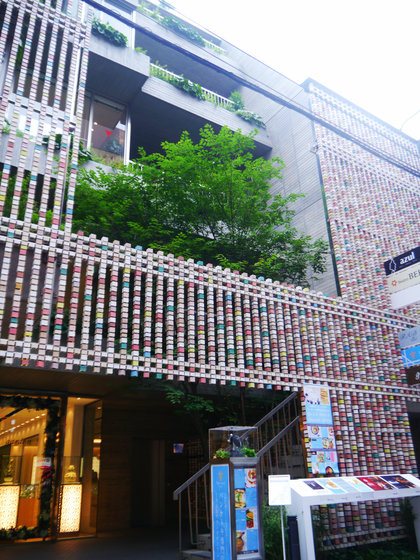 The entrance is now visible.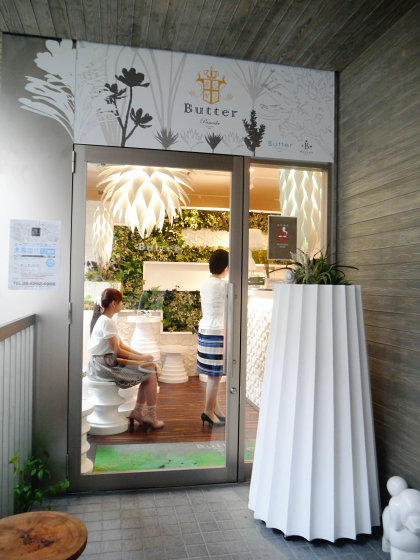 When you step into a shop one step, a fashionable counter, based on white, welcomes you. Although it was daytime on weekdays, customers came as much as we could wait for the waiting queue of the seat. Although most of them are female customers, male customers are also flyers.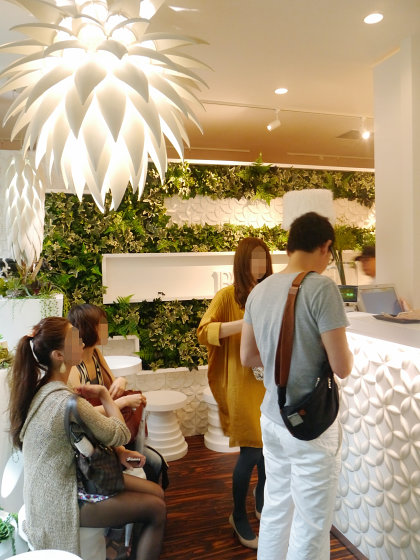 And the seated seat is like a relaxingly relaxing space like a VIP room. I will place an order immediately here.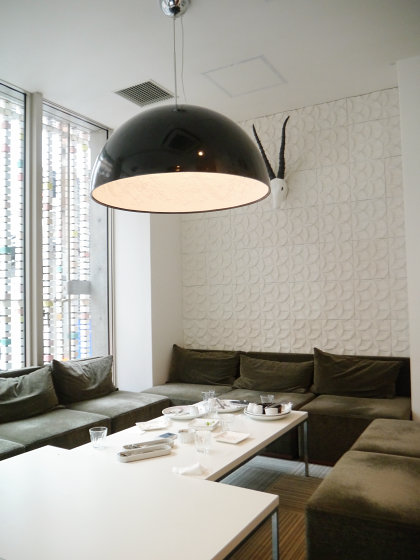 First of all, "Original buttermilk pancake (with maple syrup & purine cream)". Both dough and syrup contain fermented butter, it is exactly butter.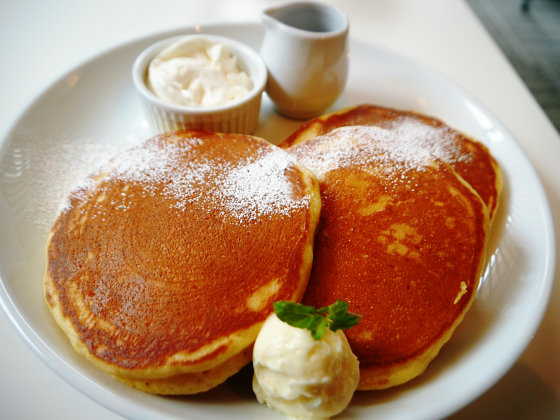 Three pancakes of the same size as the iPhone.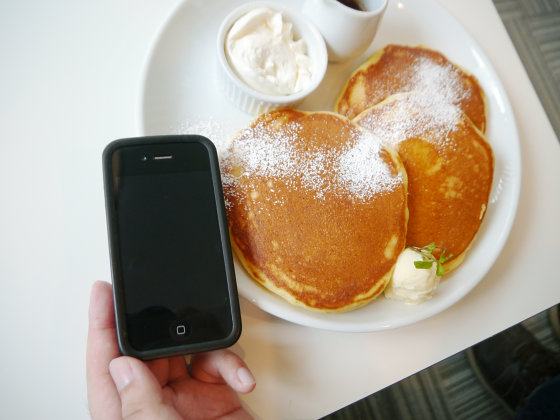 I think that if there are so many copies, I think that it is fluent, and that one sheet has plump and plenty of content, I am happy content.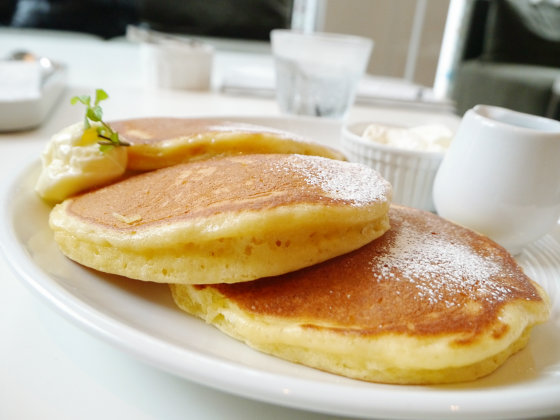 Trolley syrup plenty. A thick pancake inhales the syrup like a sponge.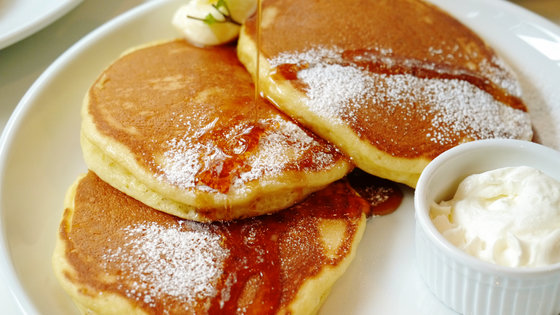 Butter and purple cream are also sprinkling. While rich in sweetness, rich and rich pure cream is excellent, spreading soft sweetness in your mouth. The texture is exactly as fluffy as a bubble, and one of the editorial staff is scaled from the eye as "This is a real fluffy feeling ...". And this is outstanding compatibility with fluffka dough.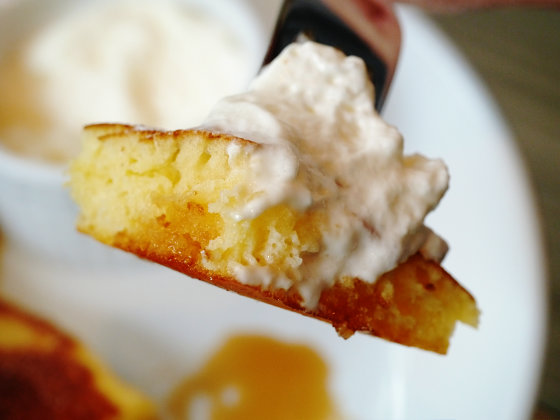 Volume is enough, so you do not eat with chilli, even if you eat luxuriously on two sheets OK.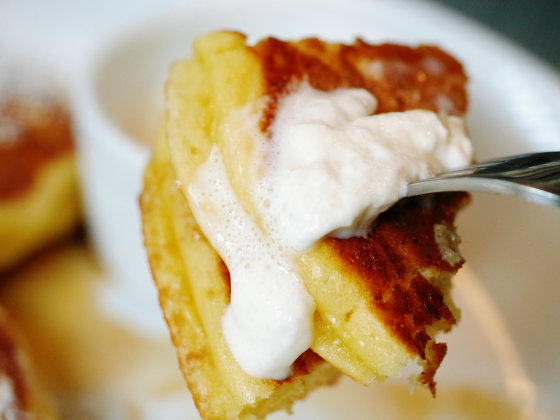 Next is "pancake of cream brulee melting with strawberries".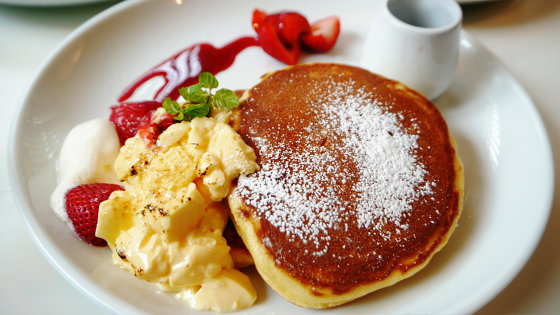 Creme bruleeIs a dessert similar to custard pudding, it is more intense and soft than normal custard pudding, it is a rich taste.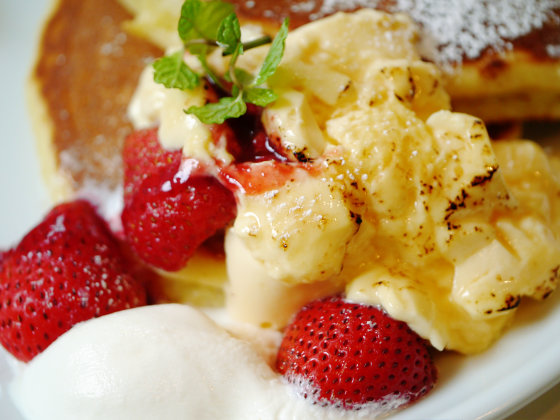 Also plenty of syrup here.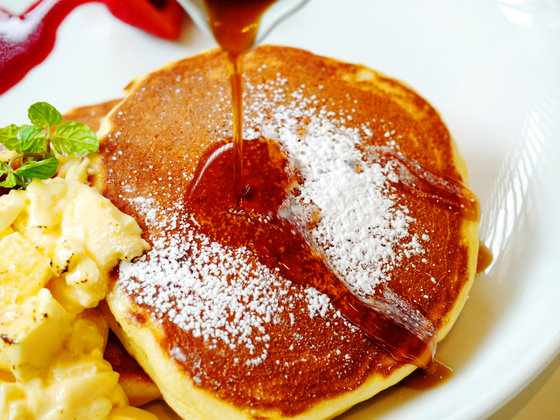 It is not a mixture of sweetened creme brulee and acidic strawberry taste like pudding, and each taste can be felt alternately. The original "Buttermilk pancake (with maple syrup & purine cream)" is a straight taste, but this is a lively taste.



When you add purity cream, you can feel the taste deepened further.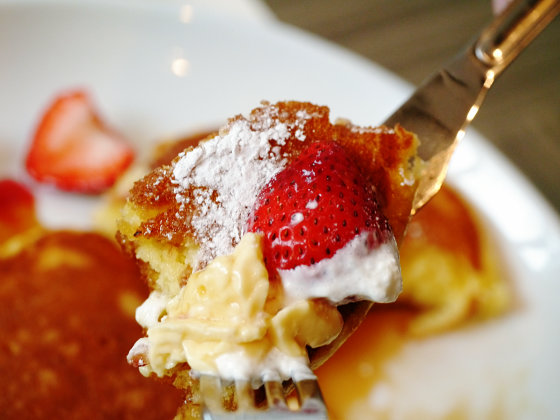 Last is the seasonal limitation "pancake of lemon juice with ripe mango and honey ginger syrup ~"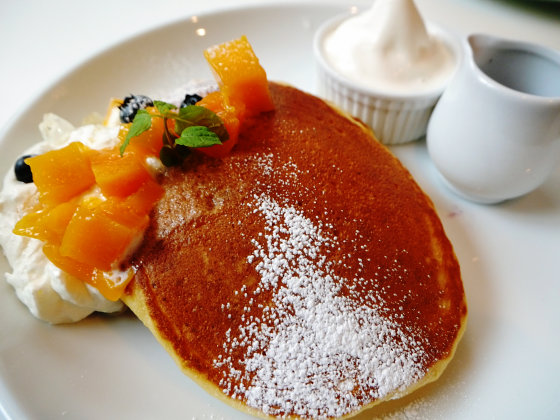 A juicy mango is rumbling.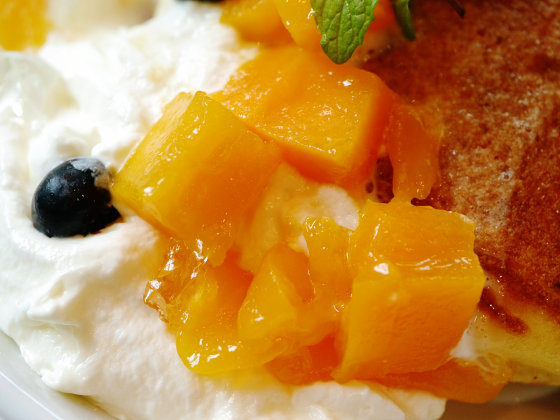 This syrup is a spicy and mellow sweet honey ginger syrup.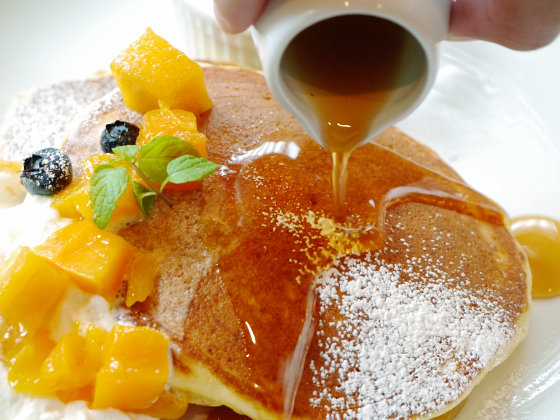 I will put on a purple soft cream. Fluffy dough firmly accepts the taste of sweet soft cream and thick mango like milk. In addition, occasionally ginger, syrup, mango may intertwine with an exquisite balance and you can enjoy an unspeakable uma taste. Although the menu so far was also quite a taste, the completeness of each ingredient is considerably high, and each taste is well balanced, and it is a level which is outstanding level. Moreover, you can experience a unique taste that you have never eaten as "pancake".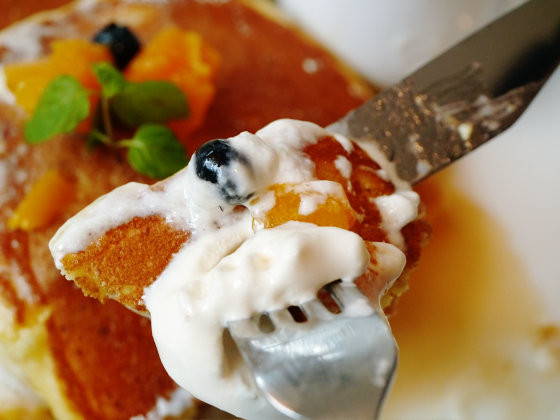 It is ant to eat plenty of soft cream just like this.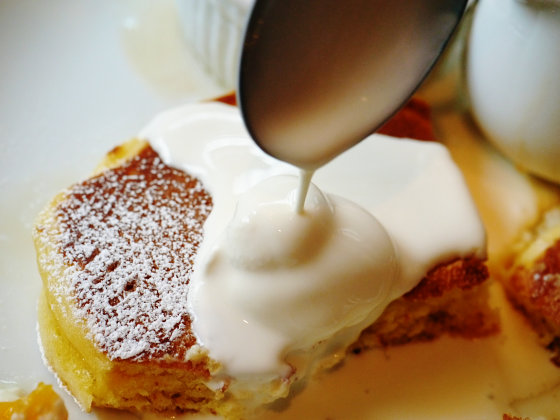 The secret of taste is this high grade fermented butter ......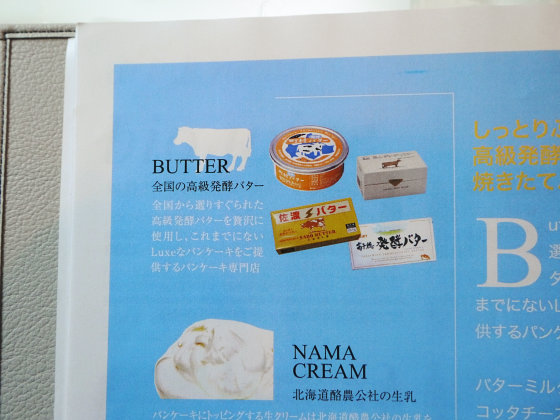 It is raw milk etc. of Hokkaido dairy farmer corporation, but it certainly can enjoy a rich flavor This is probably a taste that can not be reproduced at home, so there is a value worth the price just to try it.



The place to wait for the seat is like this.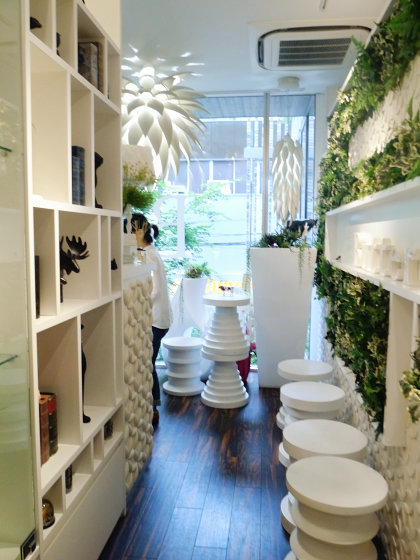 There are several types of seats, some rooms have private rooms and others have lights outside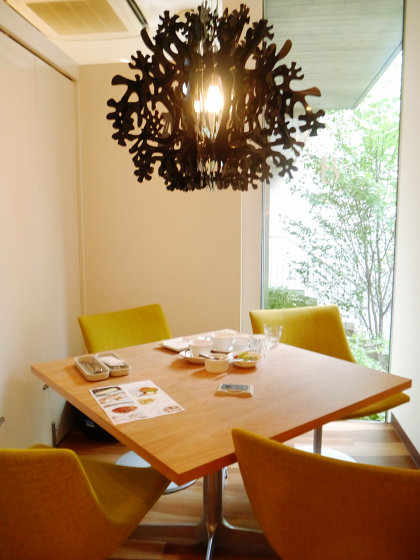 There is also a chic atmosphere sofa seat.



In addition, it is interesting because it is interesting just to see the characteristic objects are arranged side by side and outside the store, so pancake to eat in extraordinary space is also quite odd.