I tried "California Roll Burger" which integrated sushi and hamburger in advanced dimension in Los Angeles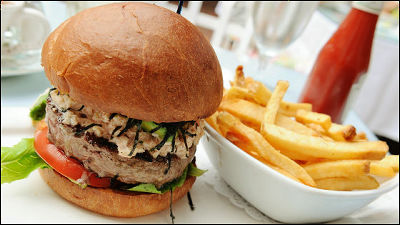 Speaking of LA's Japanese food, Sushi was arranged to the American version "California Roll"Is famous, but a unique shop applying the taste to hamburgersTwenty Six Beach.

In the ranking that the Los Angeles Tourism Board made on Facebook, 892 people out of 3797 voted and it was a popular shop that won the first place winning, so I will actually go to a shop and try it out did.

LA's hamburgers popularity ranking! - Los Angeles Tourism

The location of the store is as follows.

View Larger Map

A green building with a sign signed 26 is a landmark.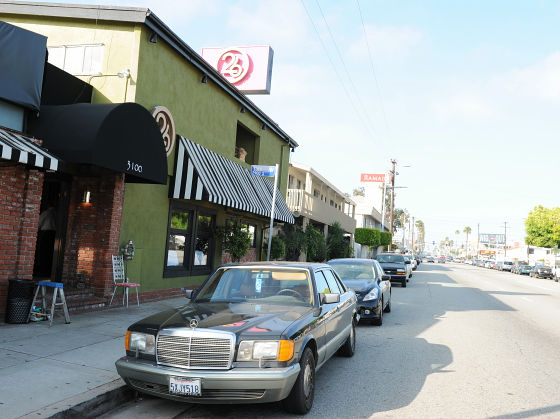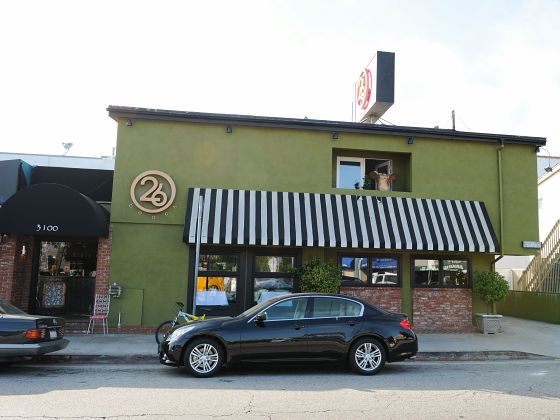 A stylish entrance to brick making.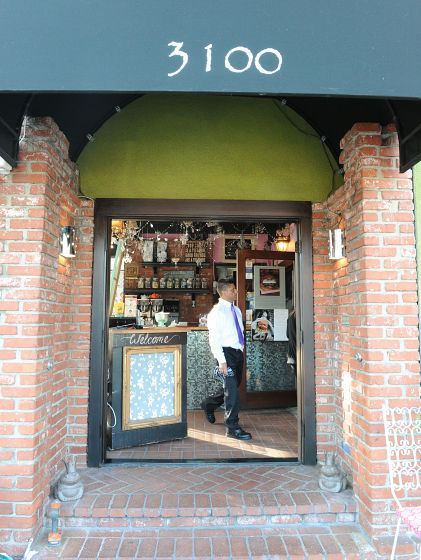 The inside of the store looks like this.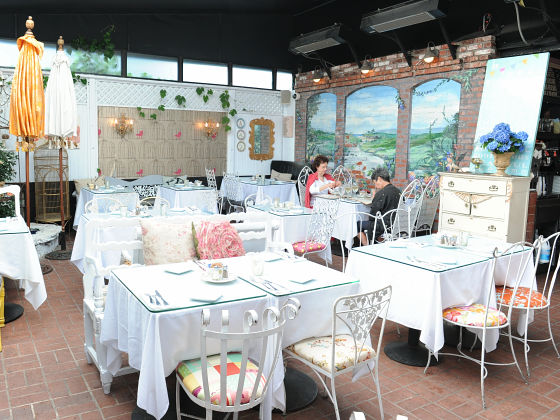 Because the skylight is open, bright sunlight is on.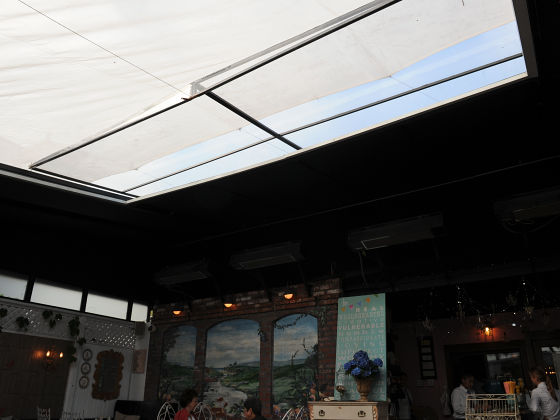 I sit on the bench where the cushion is placed. Some people are coming with running shirts and a short bread, and it is comparatively casual atmosphere.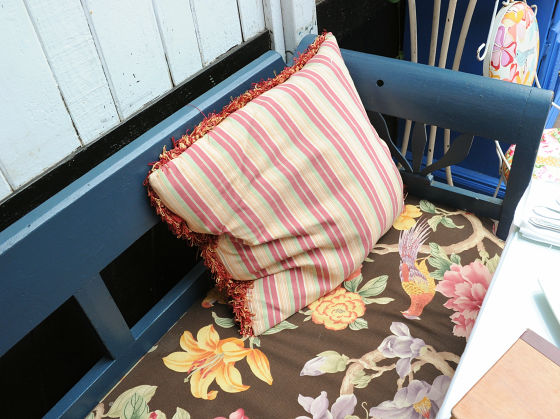 A hamburger seems not to be big enough to hold with a hand, it has a knife and a fork, it seems to cut out and eat.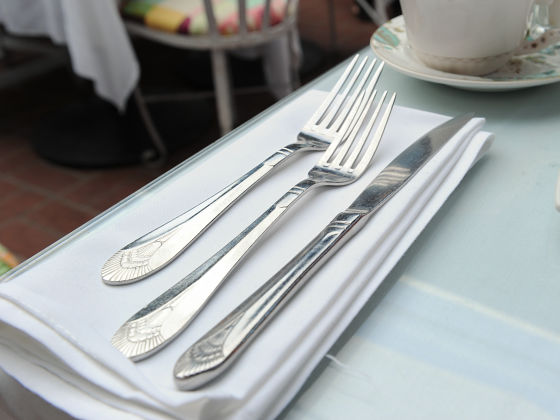 "Watermelon juice" (7.1 dollars) was put out before meals as a recommended drink.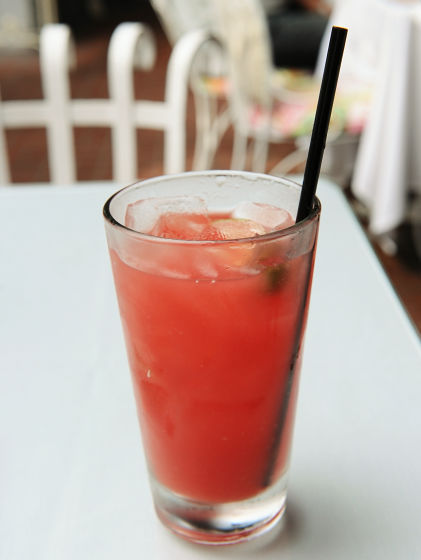 Ice is contained in a tap and it is cold for a kumquin.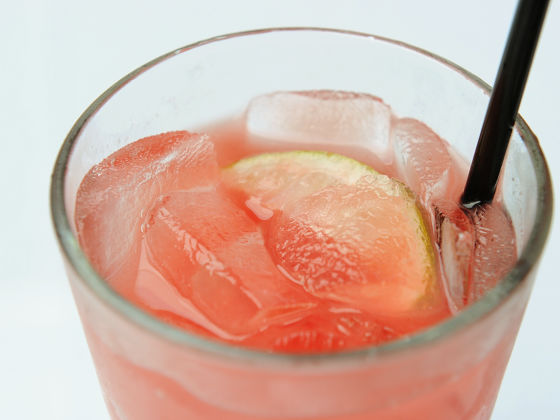 As lime is contained, the odor disappears and refreshing drinking comfort.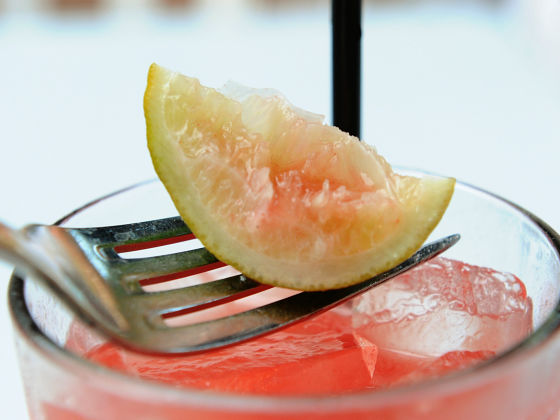 I quickly drank it.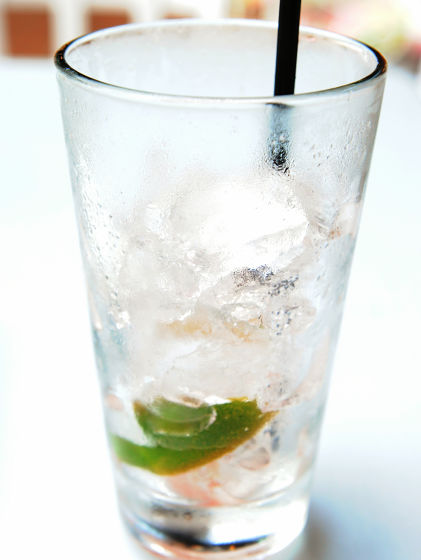 Quality of service is high just as price is higher than ordinary burger shop, and you brought water to shoes.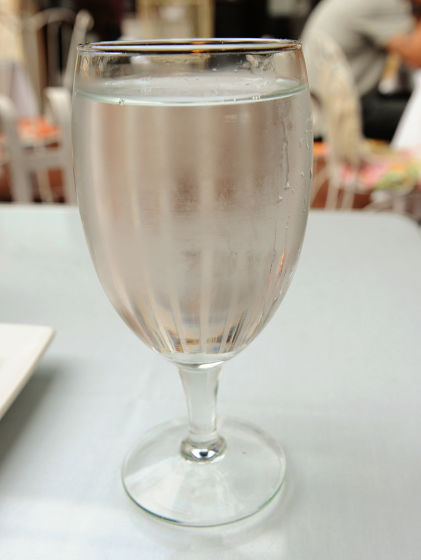 And finally the main hamburger appeared. This time I ordered "Chef Katsu's Original California Roll Burger (Original California Roll Burger of Cooking Cutlet)". The price is $ 19 (about 1500 yen).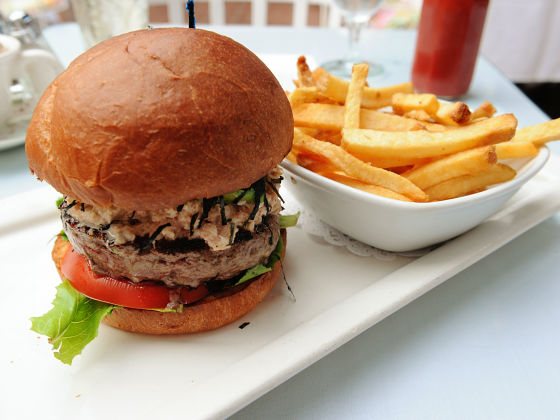 It is a super huge burger that is higher than the iPhone.



The thick broth which used Angus beef without regret has broken meat juice.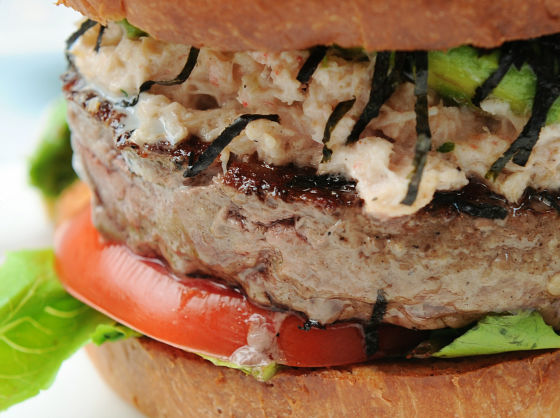 Removing the buns, inside and out the red ginger, wasabi mayonnaise.



When crisp and crispy, the fragrance of wasabi, raspberry and ginger spread vigorously and stimulate appetite. The taste that can be eaten as hell with just this one.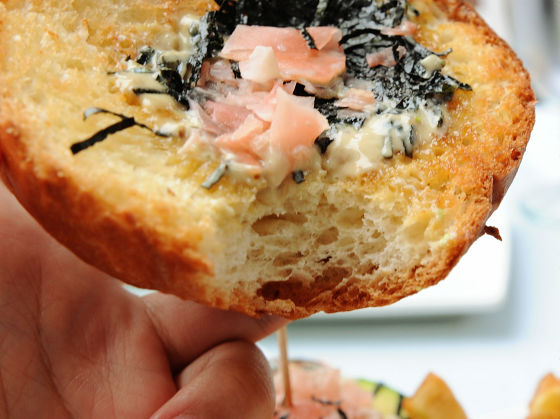 A different color combination of hamburgers and red ginger.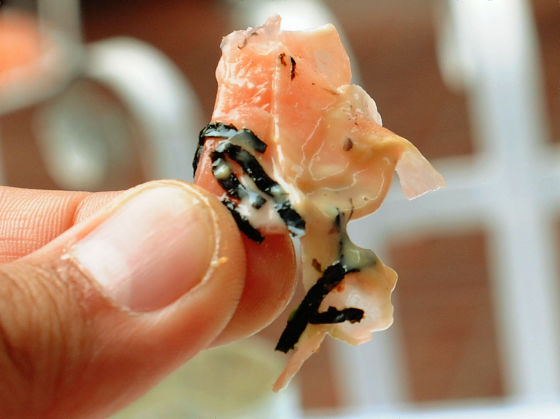 Equipment is full of equipment.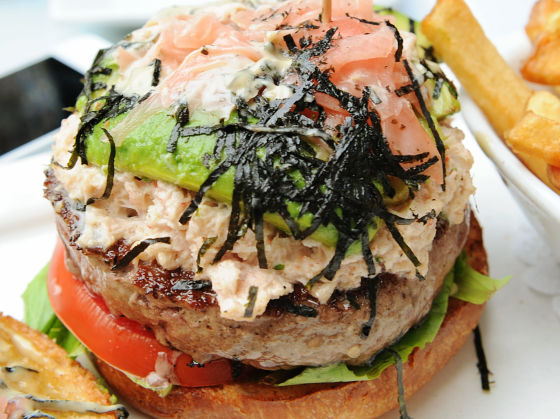 Beef is like this.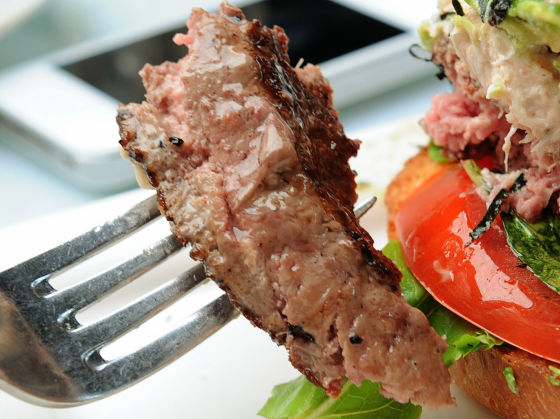 Although you can choose the baked condition, Medium rare is recommended only for burger inspired by sushi. It is not a draggy texture of fat, but a moist feeling peculiar to the state of a lifetime is outstanding.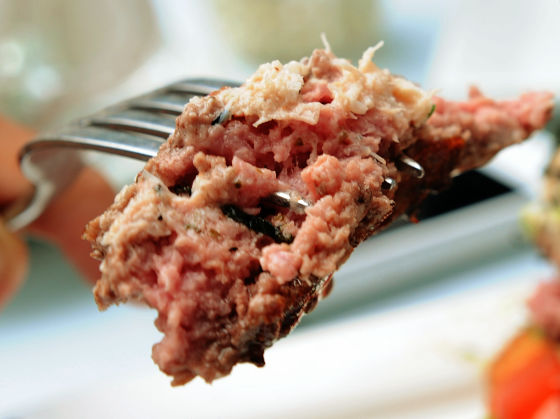 When you eat medium rare meat and red ginger together, a unique flavor spreads unlikely to remind me of bonito.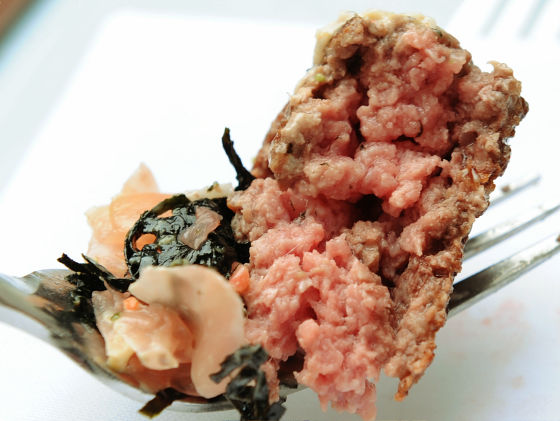 Excellent compatibility of avocado slices with wasabi flavor.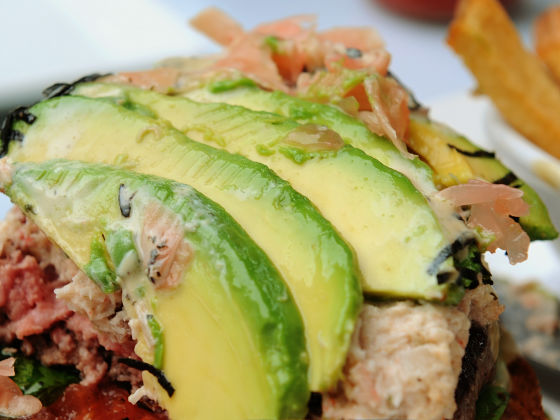 I will eat while breaking up the dish of the cucumber on a fork.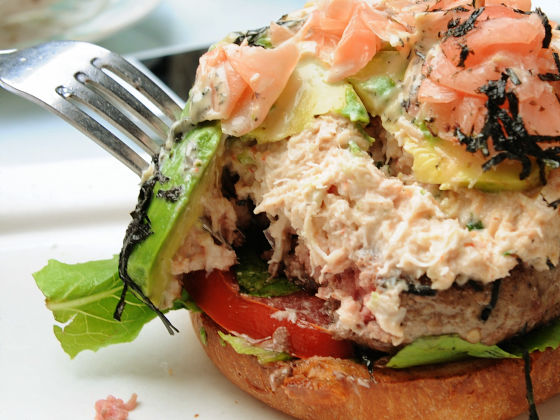 In the middle row, the crabs entrusted with mayonnaise enters.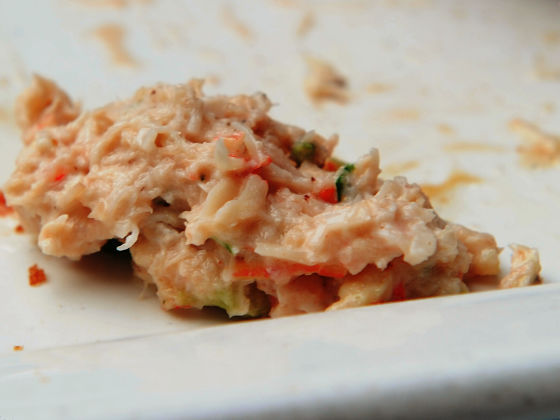 Vegetables also tap the lower row.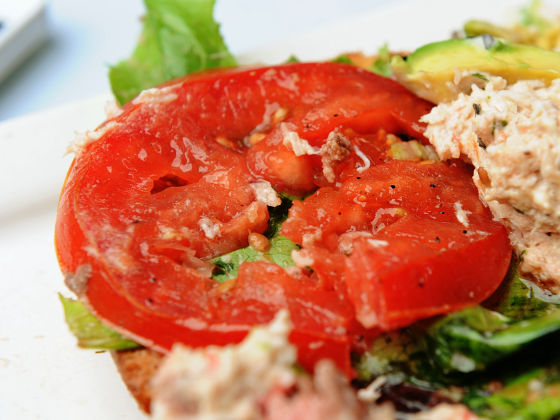 Potatoes are like this.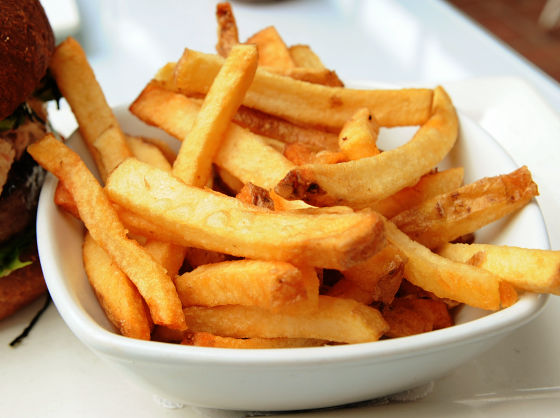 Eating with moist and mouthfeel is enough.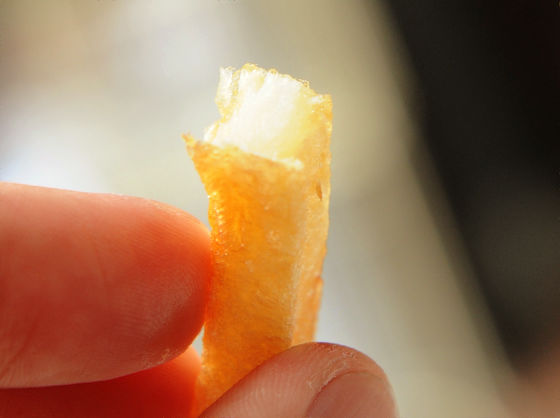 So, while collecting different colors, the taste was brilliant and it was a dish that reached its own area that could be said to be the new dimension of hamburgers. As expected it is American hamburgers home, very desperate.