I tried 'Rice Dabuchi' which is a rice burger made from McDonald's classic Dabuchi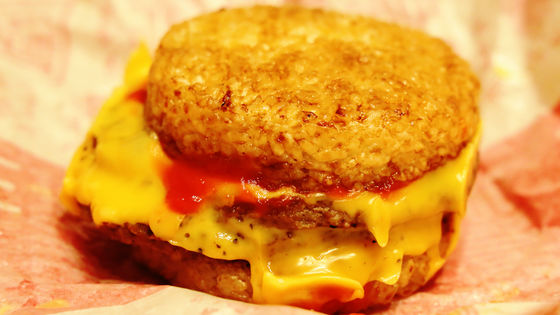 ' Rice Dabuchi ', which is a
rice burger
made from McDonald's popular number one menu,
Double Cheeseburger
(Dabuchi), is now available. I was wondering if Dabuchi's creamy cheese and 100% beef patty would go well with the soy sauce-flavored rice, so I actually bought it and tried it.
The most popular double cheeseburger is now available as 'Rice Dabuchi' for a limited time! | McDonald's Japan
https://www.mcdonalds.co.jp/campaign/yorumac/
That taste of McDonald's most popular is finally here! !! New Rice Dabuchi | McDonald's Japan
https://www.mcdonalds.co.jp/company/news/2020/1022a/
That's why I bought 'Rice Dabuchi' (390 yen including tax) as a takeaway. Please note that rice burgers, including rice dabuchi, are only sold from 17:00 to closing.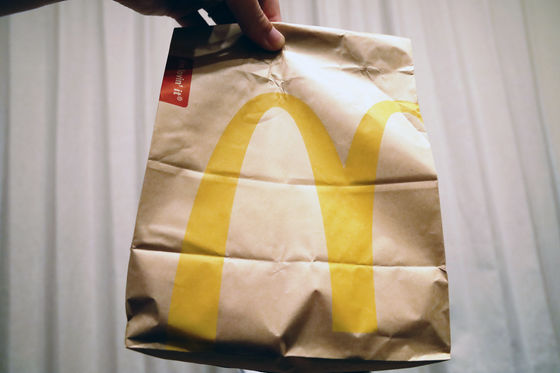 This time I bought rice Dabuchi (left) and double cheeseburger (right). A sticker called 'Rice Burger' is affixed to the wrapping paper of Rice Dabuchi.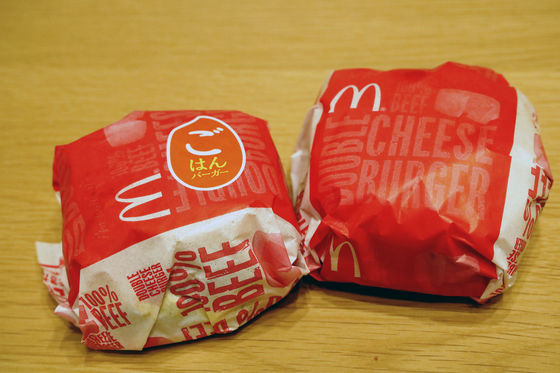 It looks like this. The cheese was melted, probably because it was taken out.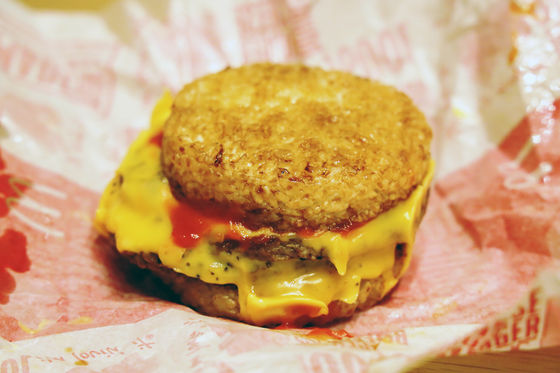 It looks like this when placed side by side with a double cheeseburger. For the double cheeseburger, the cheese is not melted.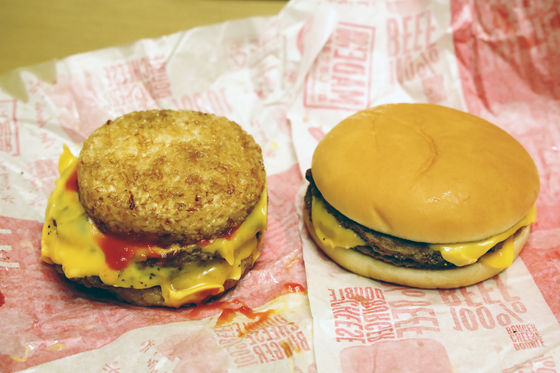 It's about this size when placed side by side with the 146.7mm high iPhone 12. Rice Dabuchi has a smaller bun diameter than the double cheeseburger.



The height is about the same.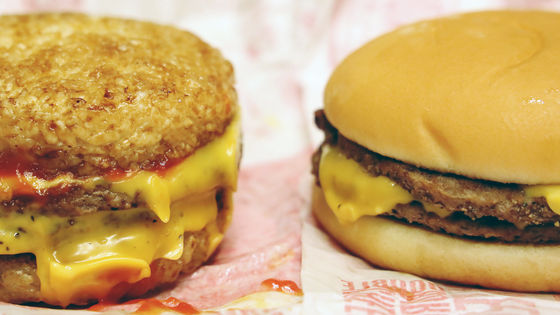 The buns are common to all rice burgers, and are made from 100% domestic rice coated with a fragrant soy sauce-flavored sauce.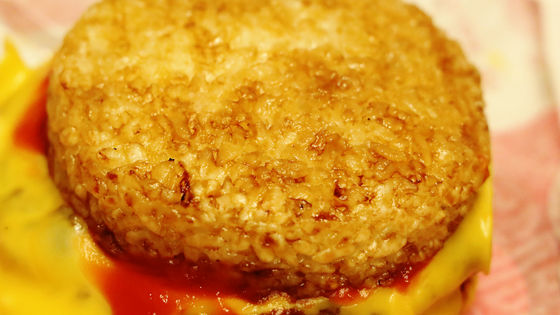 The ingredients are two 100% beef patties, two sliced cheeses, ketchup and pickles.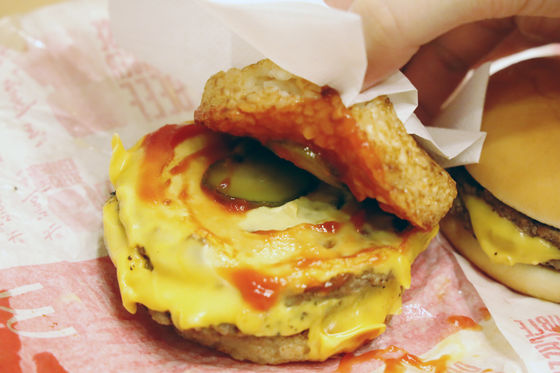 The same ingredients as the double cheeseburger were sandwiched.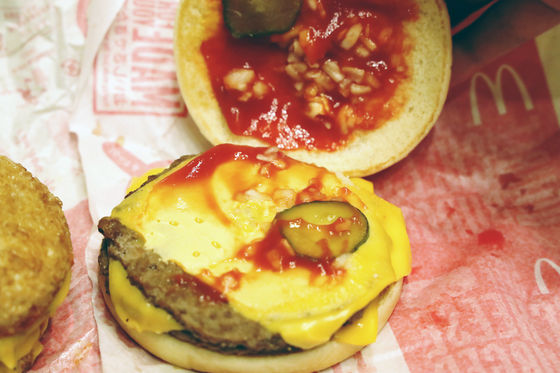 When I try to eat it, it certainly tastes like a double cheeseburger, but the rice and soy sauce-flavored sauce give it a Japanese-style finish. I was wondering how the soy sauce sauce and ketchup & pickles go together, but the sweetness of the ketchup and the acidity of the pickles are mild due to rice, soy sauce sauce, cheese, etc., and although it does not have a sharp taste, it is easy to eat overall. It feels like a finish.



I also tried a regular double cheeseburger, but this one has a stronger beef patty spice, ketchup sweetness, and pickle sourness. The same ingredients are sandwiched, but the double cheeseburger has a more junk taste.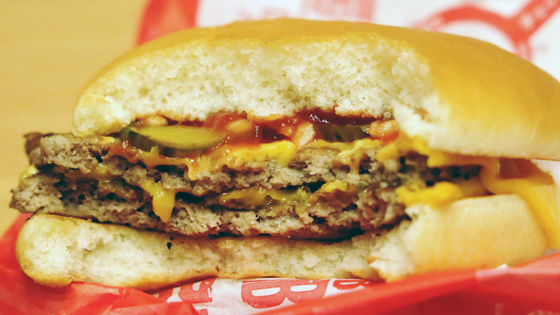 'Rice Dabuchi' has been on sale for a limited time at McDonald's nationwide from October 28, 2020 (Wednesday), and the price is 390 yen including tax for a single item and 690 yen including tax for a value set. The sale period is very short until the beginning of November 2020, so if you are interested, it is a good idea to eat it early.