I took a Japanese-style hamburger "UMAMI BURGER" that was selected as "the 17 most influential burgers in history" by incorporating Japanese "umami"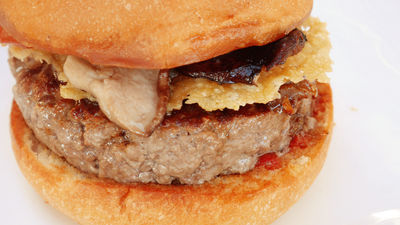 We plan to open the first shop in winter 2016 in Japan "UMAMI BURGER"Is a hamburger shop opened in Los Angeles in 2009, the fashion magazine for men representing the United States" 2010 Best Burger of the Year "and news magazineTIME"17 most influential burgers in history" has been chosen. The name "UMAMI" is derived from "umimi" in Japan, it is said that the sauce containing many taste, sauce made from kelp and soy sauce is a little different from other hamburger, so it is actually local I ate with.

Gourmet Burgers & Craft Beers - Umami Burger Restaurants
https://www.umamiburger.com/

UMAMI BURGER JAPAN
http://umamiburger.jp/

I came to UMAMI BURGER in Anaheim, famous for Disneyland, located about 45 km southeast of Los Angeles.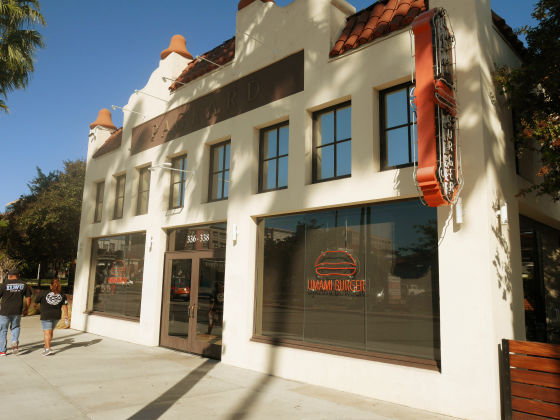 The shop is a little fashionable like a bar and restaurant are united.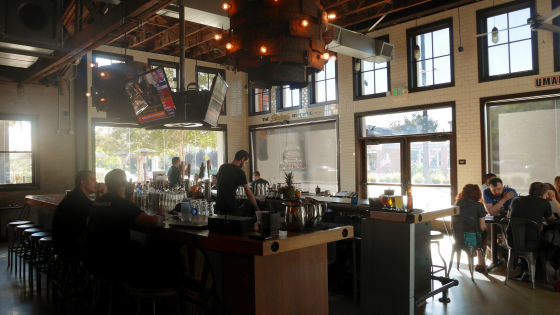 The weather was nice when I visited, so I went to the terrace seat. Anaheim is more than 25 degrees during the day, even in early November, it is a climate that you can spend with a single T - shirt.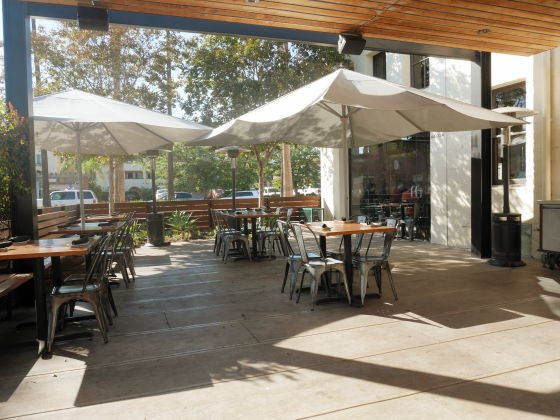 When you arrive at the table you will receive a menu. There are lots of various things ... ...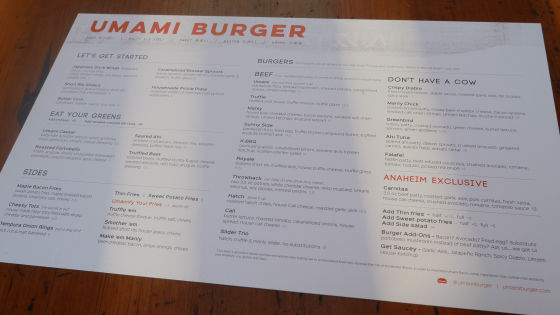 Ordering is a classic "UMAMI" burger and potato that will be released in Japan. There was no set menu where potatoes and drinks came together with hamburgers.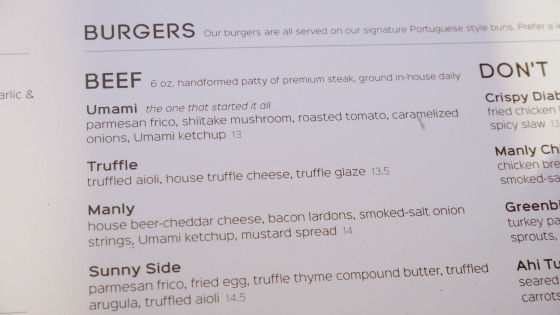 Cruciferous and beet pickles were brought before. Easy to eat as a hamburger 's chopstick break, with a savory taste, or it might be sandwiched between hamburgers to eat.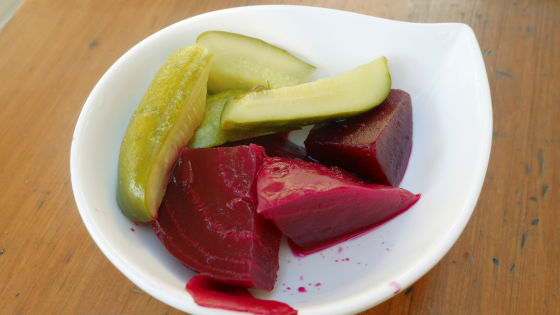 Next was the dip for potatoes.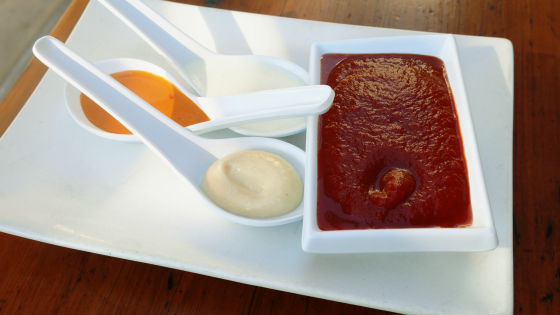 From the top are sour cream onion sauce, spicy Diablo sauce and garlic taste effective Ario resources.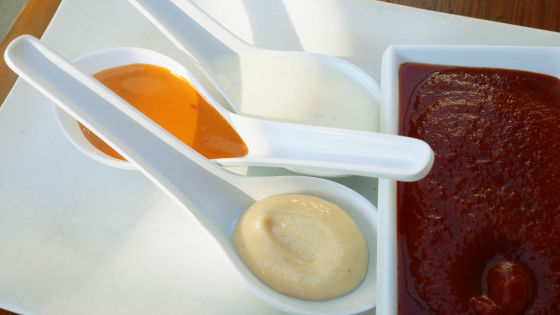 Next to the three types of dips is Ketchup made by UMAMI BURGER.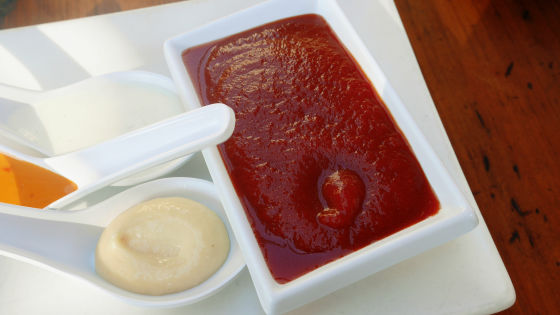 Immediately with UMAMI Burger ......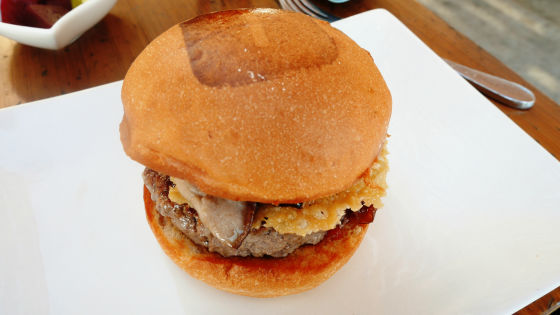 Potatoes are being carried.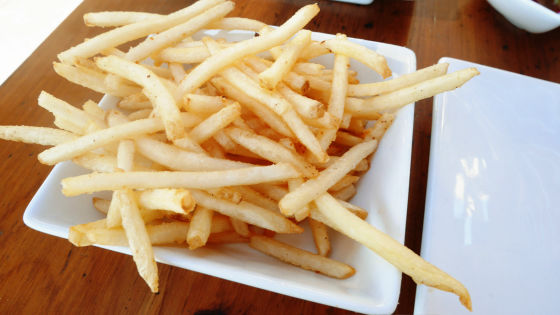 Hamburger has 'U' and grilled eyes in the upper buns.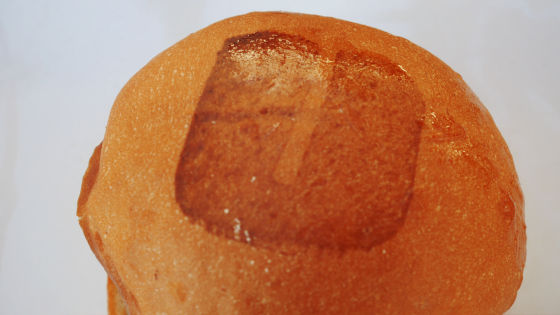 The size is slightly larger than half of 5.5 inch Nexus 5X.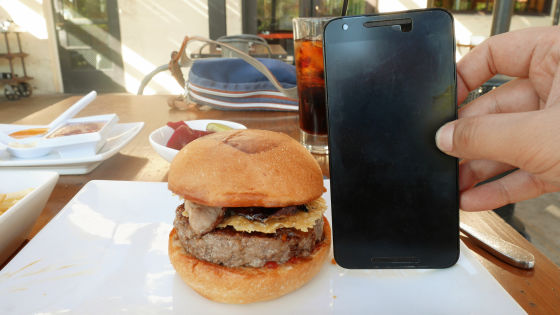 When opening the buns, shiitake mushrooms, tomatoes and even special ketchup were contained. .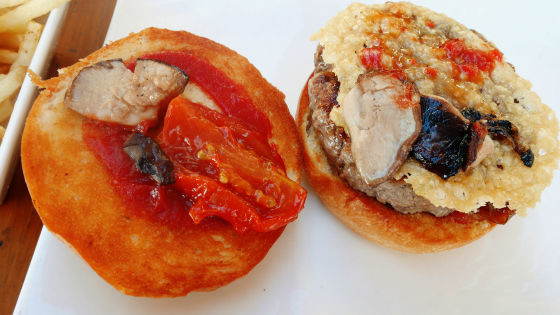 The inside of the buns is also burned and it has browned marks.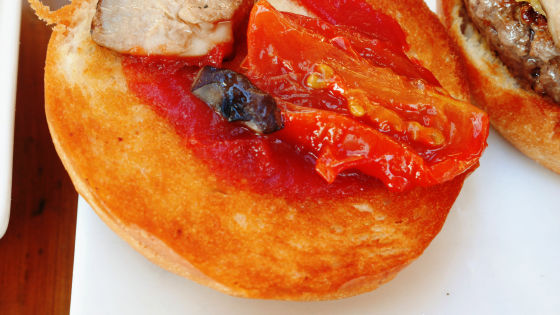 Things like tempura clothes visible under shiitake mushrooms are crispy baked cheese.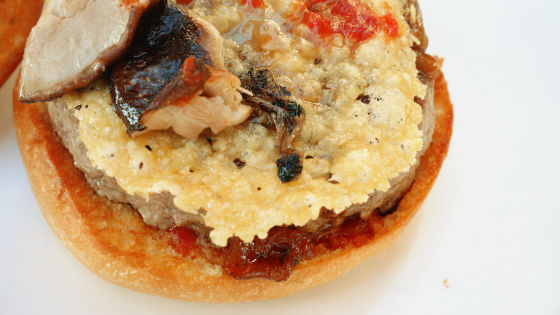 I will try to eat a bite. The tremendously thick patty has a big impact.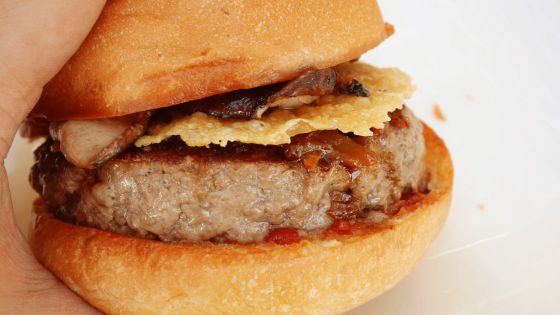 Patty, having a crispy crispy texture with crisp and elegant cheeses, responds to the traditional hamburger concept of melting cheese and patty, reaching the next higher level. The sauce between cheese and Patty, the onion is very sweet, and by adding a mushrooms taste to it, it has created a taste that I have never had before.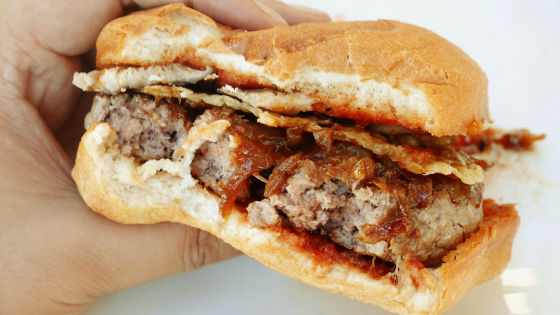 Potatoes are cut thinner than those of McDonald's and Burger King.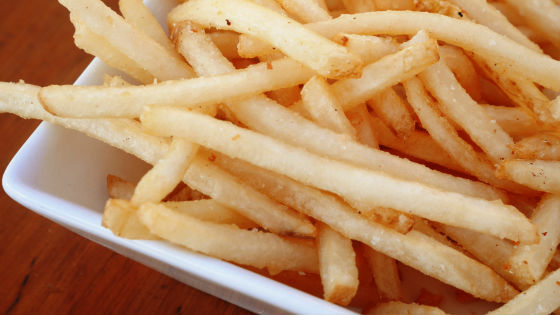 The special ketchup has a rough texture of tomatoes, which is completely different from ordinary ketchup. You can see that even one ketchup is devised.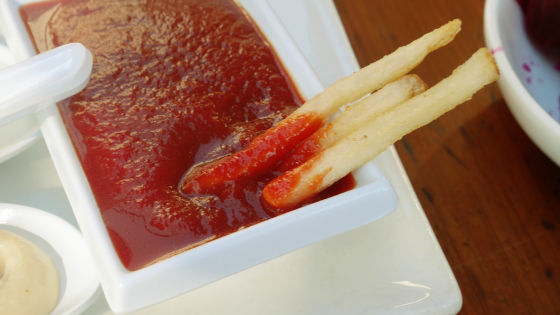 Sour cream onion sauce is slightly more acidic and smoother than a creamy appearance.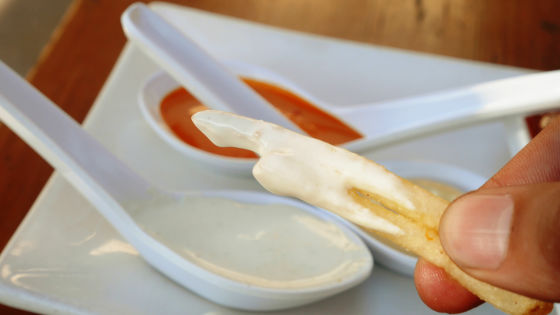 Ario resource garlic is effective and punchy taste.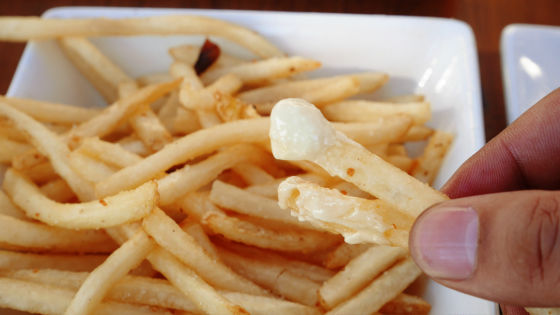 Diablo sauce having the meaning of "devil" is spicy but it is acidic, it is not as spicy as the flashy looks, even people who are not good at hot are likely to eat.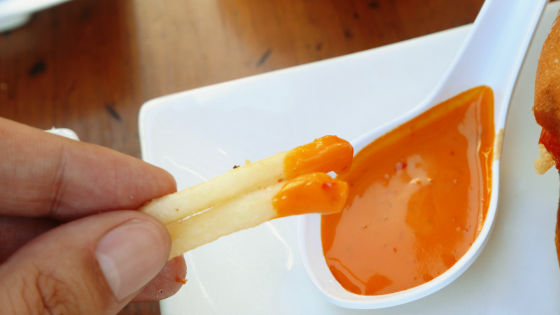 Umami burger costs 13 dollars (about 1340 yen) excluding tax, potatoes include dip and 4 dollars excluding tax (about 400 yen), it is a price that can not be said to be cheap but it is worth the hamburger to eat. I am looking forward to UMAMI BURGER's entry into Japan and there seems to be no loss.