A layer of meat overlaid "Brown rice pig Millefeuille and Sand" & "Drinking Pudding Float" Tasting Review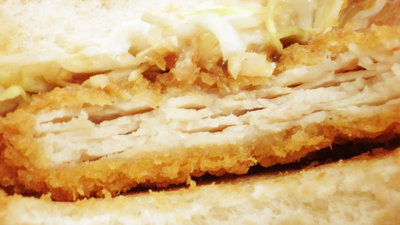 Millefeuille is a sweet pile stacked in many layers, but like this Millefeu you used a cut with many layers of meat "Brown rice pig Millefeuille and sandwich"(360 yen including tax) was released from the first kitchen. By overlapping the meat in the shape of mefeuille, it means that the meat juice is kept between each piece of loin meat, and although it is juicy, it is finished in a good content of tooth grudges. Then, "Drinking pudding float"(320 yen tax included) has also been released, and I went to check to see what kind of taste it is all about together.

"Brown rice pig's Millefeuille and Sando" New release!

"Drinking pudding float" New release!

An orange signboard is a landmark, arriving at the first kitchen.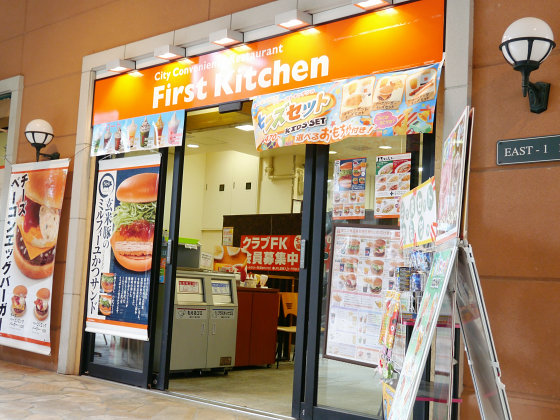 We will order here as soon as possible, "Brown Rice Pork Mille-feuille and Sandwich" which has been appealing patchy posters.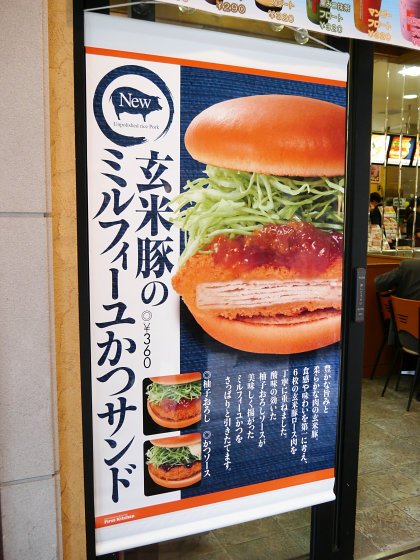 There are two types of sauces, "Midori sauce" and "Yuzu Oroshi sauce", so I will try both.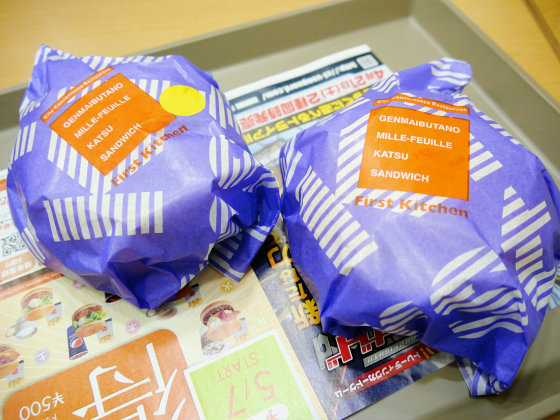 Taking out from the bag is like this. Plenty of cabbage on the cutlet.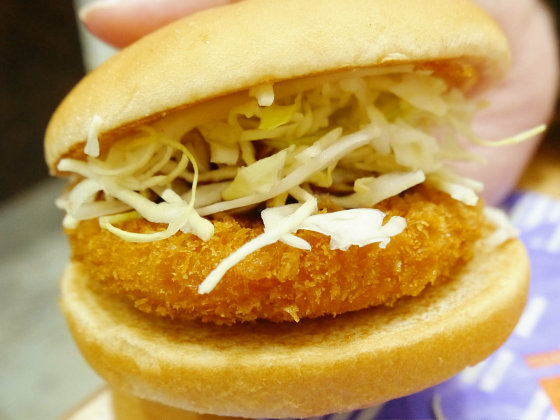 When you open the contents, you can understand the difference between the two and change the source part.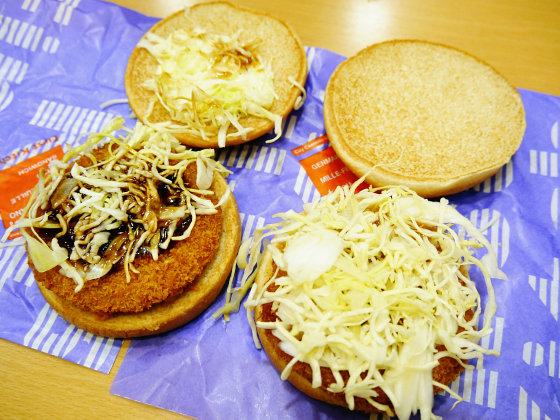 It is full of plenty so that "Midori sauce" is soaked in cabbage and katsu.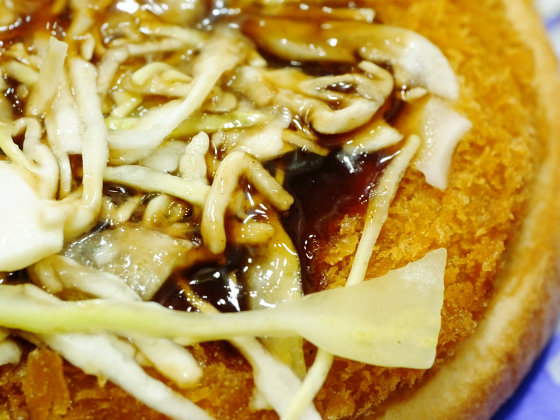 When I tried it, I could not feel the juicy umami of meat, and the texture of meat was felt by Pasapasa. Mayonnaise's sauce sauce is better than meat, but the taste of the meat itself is diluted, so this may be the right answer.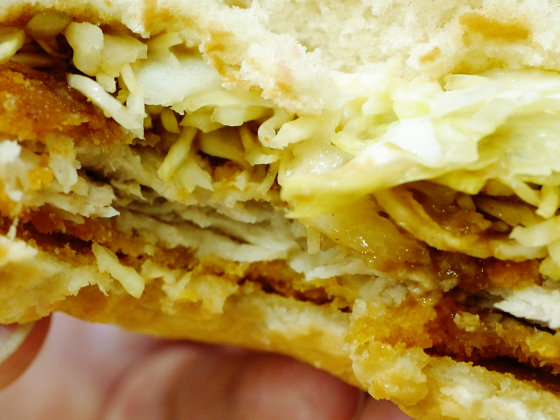 This is "Yuzu Oroshi sauce". Because it is thin compared to "Midori sauce", it does not feel too much.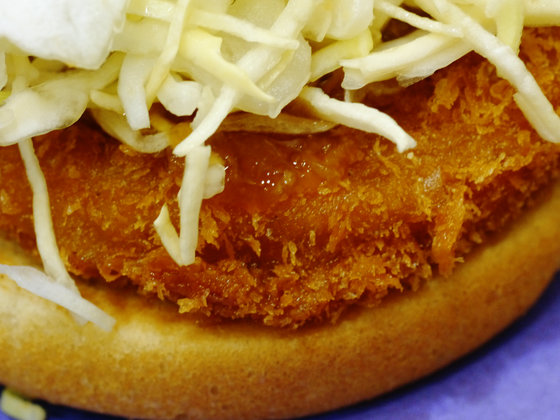 When you actually eat it you can feel the aroma of Yuzu firmly, but after all the taste of meat is diluted. It seems to be the best way to eat it, even though it was the same as the "Midori sauce" version, but eating it all at once with the taste of the sauce rather than enjoying the umami of the meat.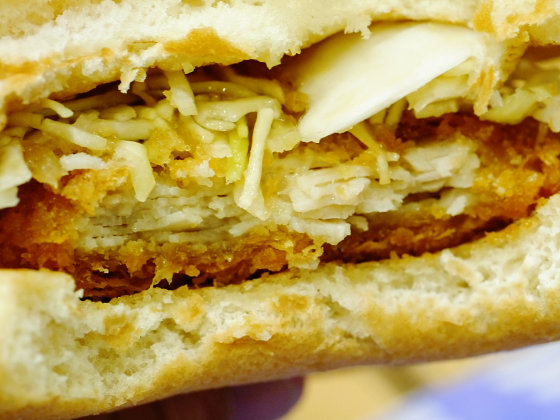 And "Drinking Purple Float" of dessert. This is the version containing Tapioca, 380 yen including tax.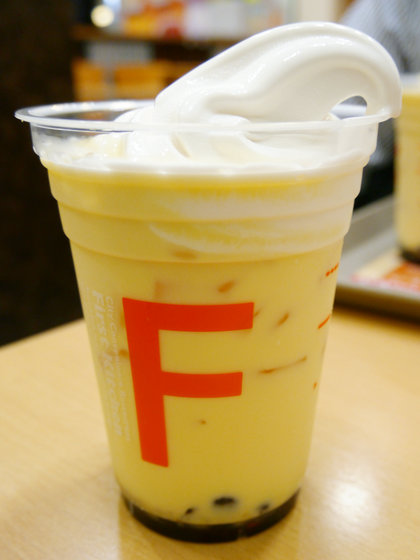 Soft cream is solid on the top, but it slightly melts ... ....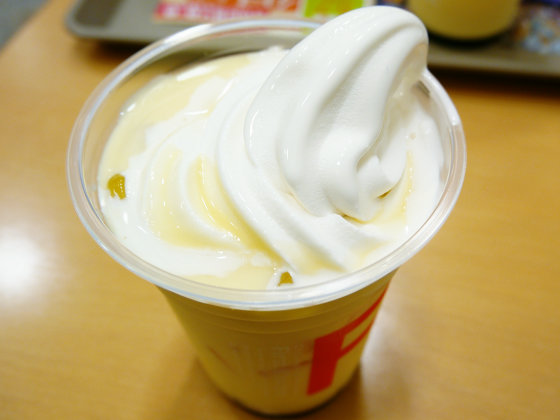 The taste is that it made the milk shake of the soft drink more intense, and it is considerable sweetness when the sweetness of the soft cream is added there. If you drink everything for a while you can feel a sense of fulfillment to sweetness not to want sweet things. As the quantity is high and monotonous and dense sweetness continues, sometimes it is good to taste the texture like gumi of tapioca with mogmog, so we recommend entering tapioca. In addition, it is caution because it is melted out at a tremendous speed and is a type of dessert not suitable for endurance fight.