"Nitroplus museum" packed with goods used by Nitro Plus for promotion such as Super Sonico and Mayui Shiina costumes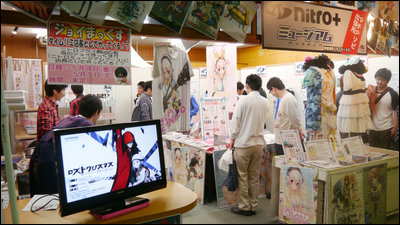 NitroplusIs a game maker focused on PC games, a science Novell series of 5 pb.STEINS; GATE"Is well known, but the famous one is also a spokeswomanJoy SquirrelMr. Mr. Joy who is also called "representative regulated role" "madness publicity" appears face to face in various places in Japan for public relations activities, but in that case it appeared in the cosplay costume of the nitroplus work, Afro of trademark also There is always and conspicuously fulfilling the purpose of publicity. Such costumes of Joy Mr. cloth are gore ★ Asobi vol.8 "Nitroplus Museum"It seems to be seen in a row.

The shop is crowded with many customers.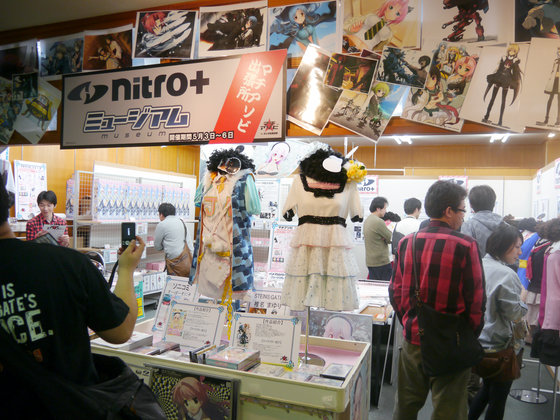 The one that is displayed in the center of the shop front is "Sonikomi'SUPO Sonoko and' STEINS; GATE '' s Shiina Mayuri costume. Both are those used by Mr. Joyce in public relations activities, and trademark Afro is also a set.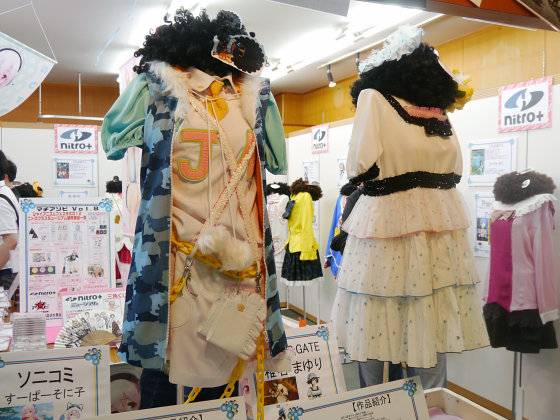 Super Sonico's tiger parka, inside is JM (Joy Mikkusu)'s initials.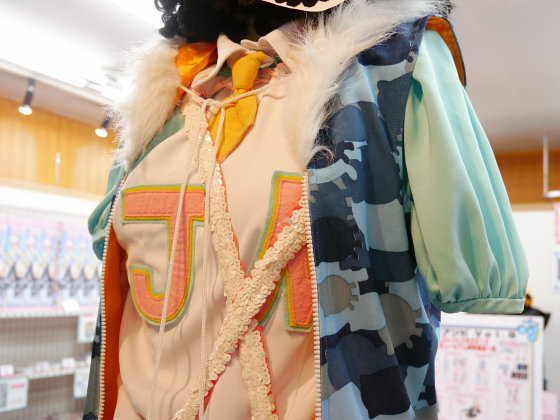 Cat ears are on the hood properly.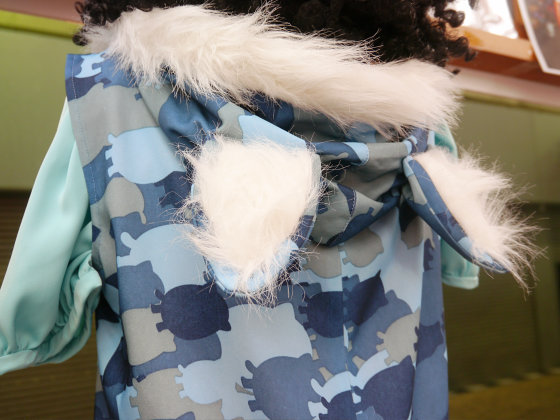 Of course, a cute dish with a tail attached.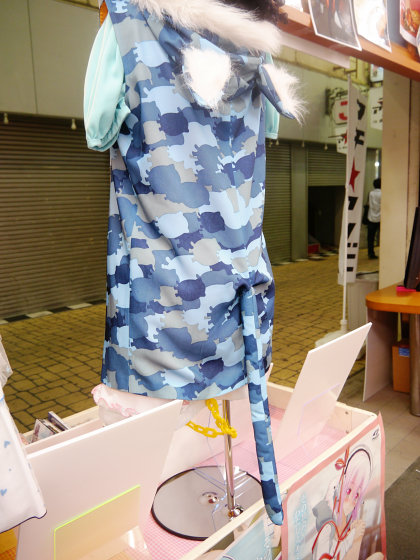 Cute 'Furui Shiina (Mayui)' costume with frills. Joe wears itWhen it comes to "Joy," like this.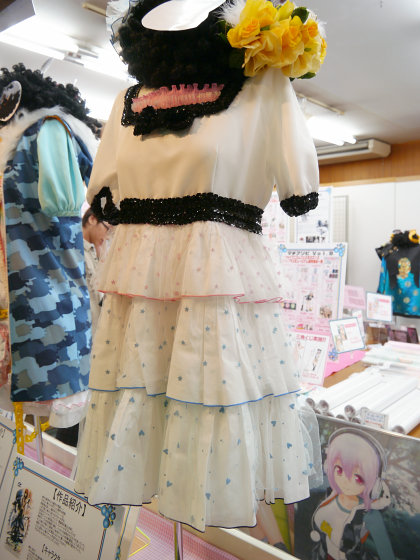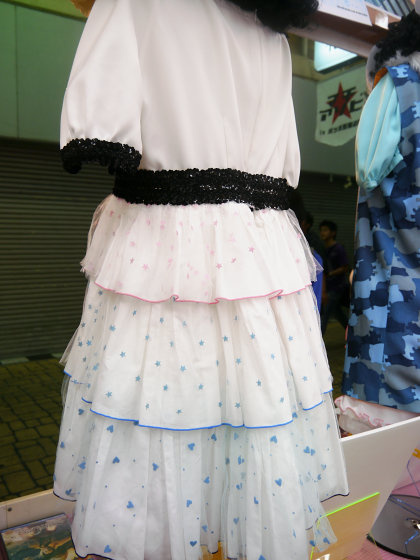 Goods sale is done in the store, "Of course Suponuko" of courseMahou Shoujo Madoka Magicaof"KyubebeThere are goods such as a sticker.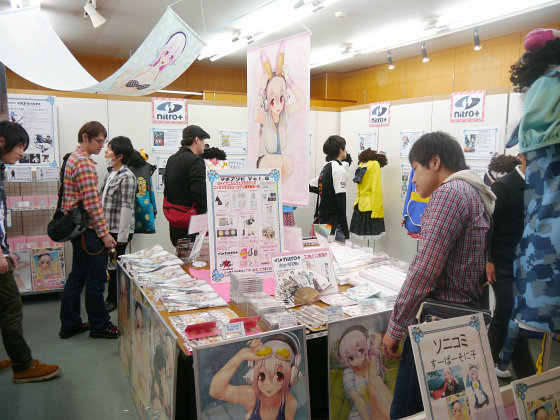 This corner is "Suu Soniko" one color.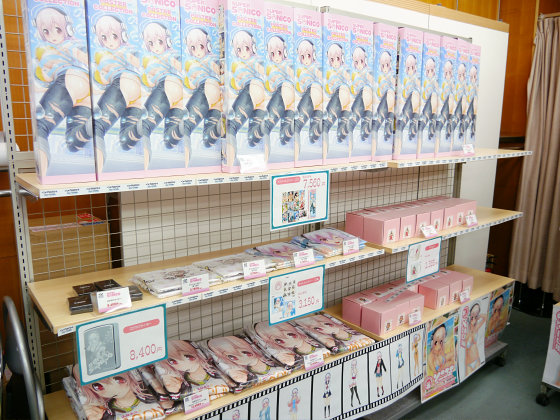 And in the back of the shop, the continuation of the costume of the previous Joy Mr. cloth has been lined up.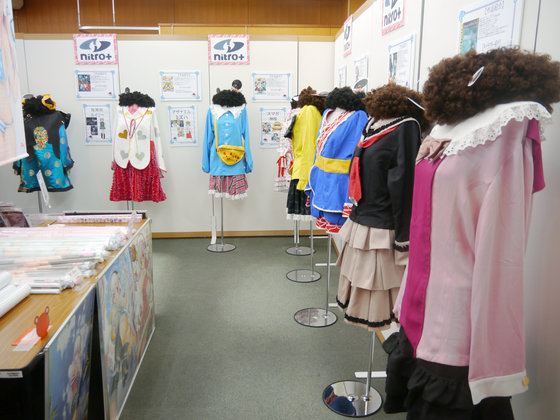 Here is an otoshochikochara character of "Hello, world"Aihara Namoto Ai".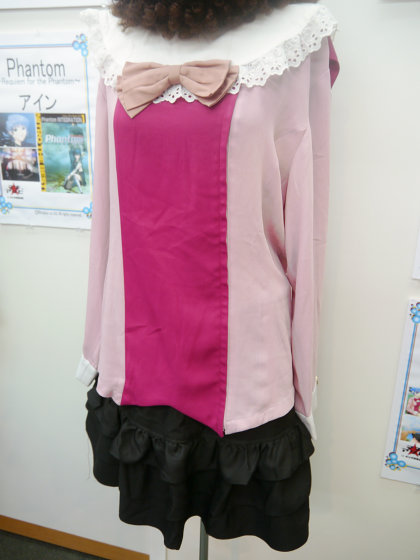 Next is "Phantom" from the organization's best hitman "Ain" to participate.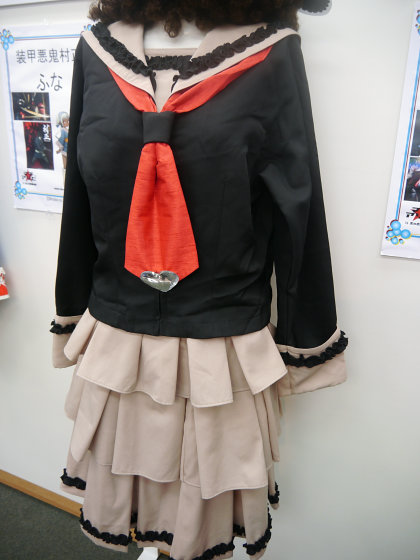 "Armor Ken Onimura"Funa". If "Joy Chikusu" dresses upLike this.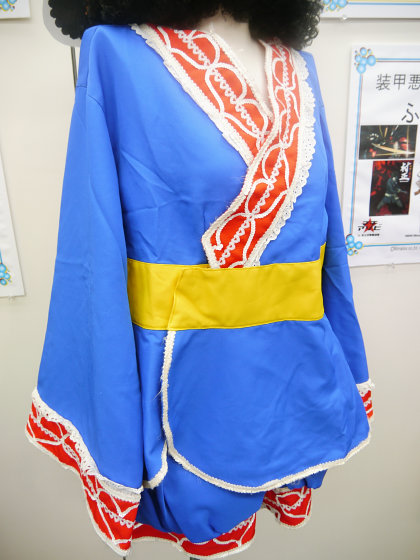 "CHAOS; HEAD"Heroine, a mysterious girl"Sakihata Rinmei"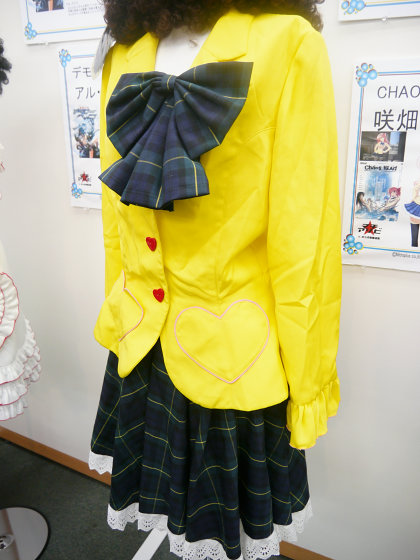 "Demon Bain"Al Ajif".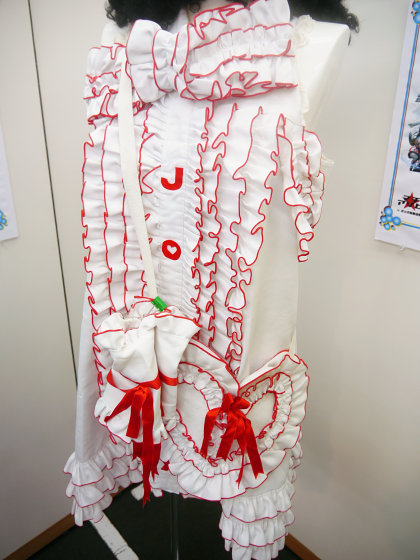 "Smagga"of"God". A kindergarten child style costume seems to choose a person to wear,It is like this when Joy wears it.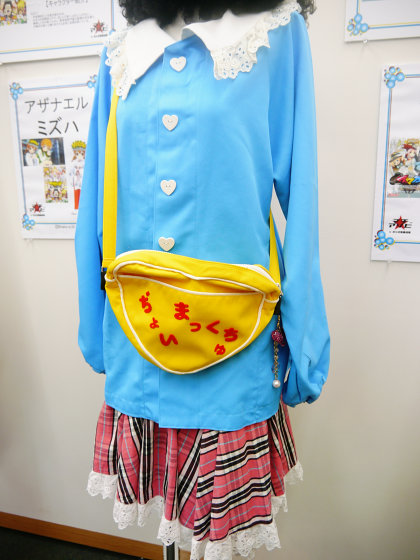 In the bag, the letters "Jichakkuchu" are embroidered.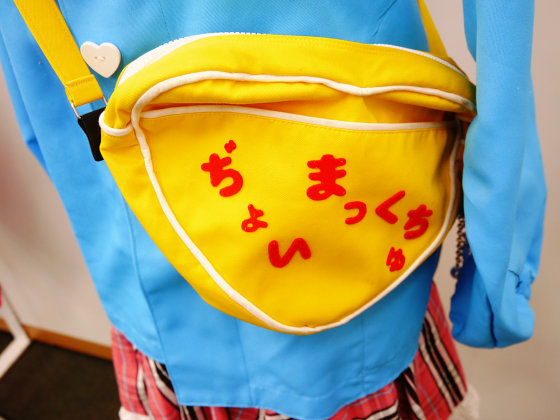 "Azanael"Misha". When Joe wears a costume that drew a cute heartLike this......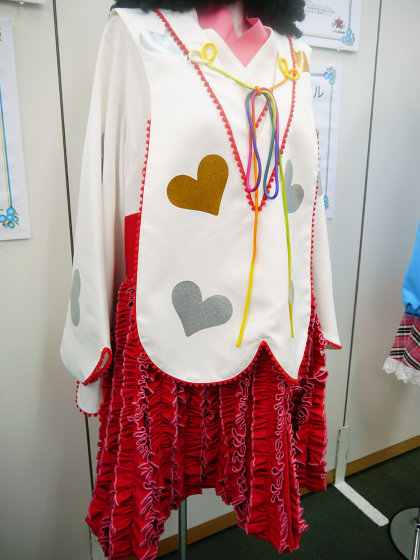 "Onigiri"of"Ruilly".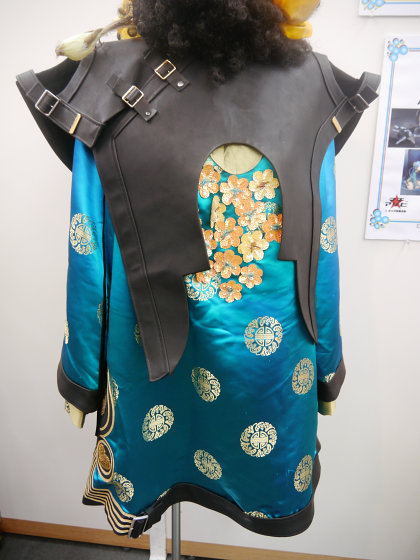 Mr. Joy who has gathered events such as games, has been appearing here and there, so if you are a person who often goes to an event etc, you may be able to see the costumes that you have actually seen.