"Olive oil to eat" snacks olive oil on rice Taste Review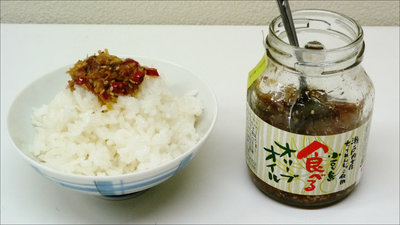 Various kinds have appeared in the lineup of "Seasonings to eat" triggered by a dramatic big hit in the "Eating Larry Oil" series, but this "Shodoshima Eating Olive Oil"(840 yen including tax) has twelve different materials besides olive and tastes it to suit rice. I really care about what kind of taste so I actually purchased and tried it.

"Olive oil to eat" Shodoshima Fourth Sho-ha 【Kyoei Food】
http://www.seto-s.com/tanpin/oliveOil.html

Speaking of Shodoshima, the island where olives first took root in Japan, this is the "olive oil that eats Shodoshima."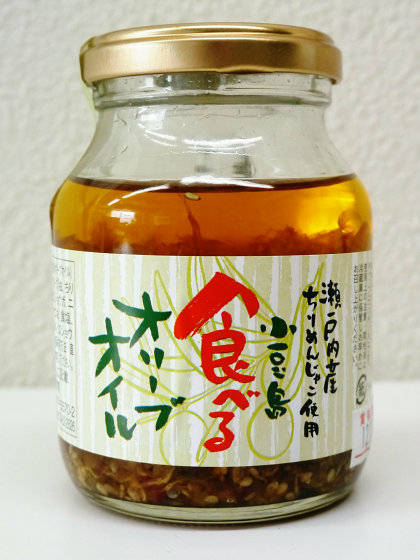 Raw materials are here. Crispy, bonito, mirin etc. are used and it seems that it is seasoned in Japanese style.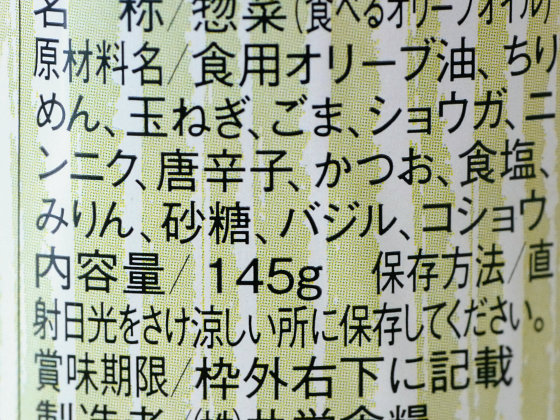 Looking from the opposite side, it looks like this, the oil component is rather large.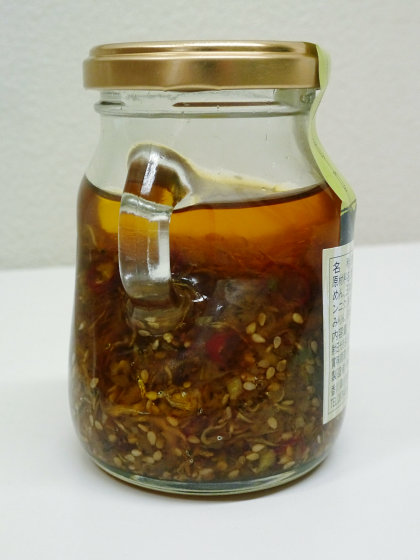 I opened it quickly. When you open it will smell like a bonito savory fragrance.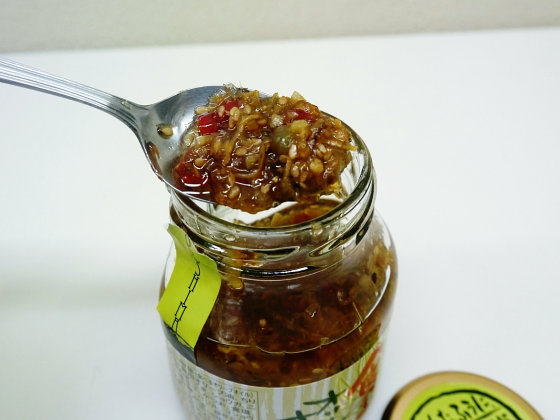 I put it out on a plate.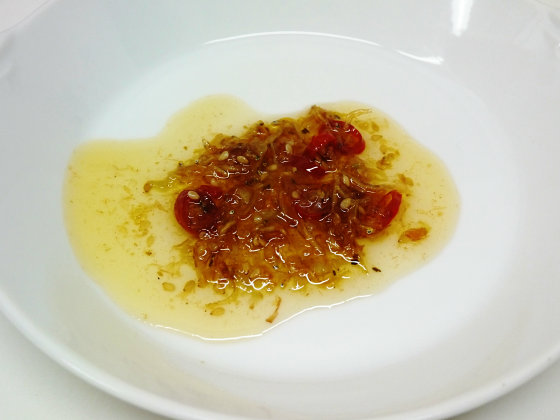 The existence of crepe has a remarkable presence, and you can also check small onions, onions, basil and others. A red pepper that plenty enters produces richness of color.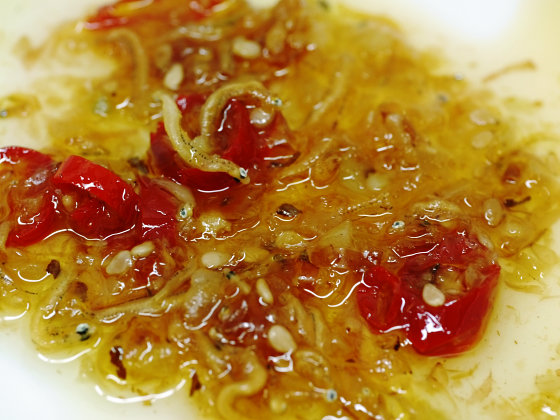 Speaking of "seasoning to eat" is the point that matches how much rice, so we prepared white rice.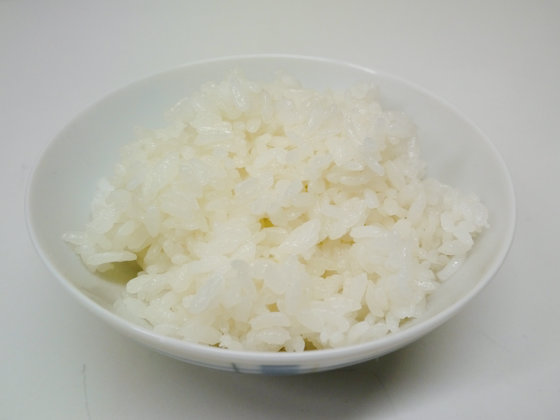 Lots of ... ...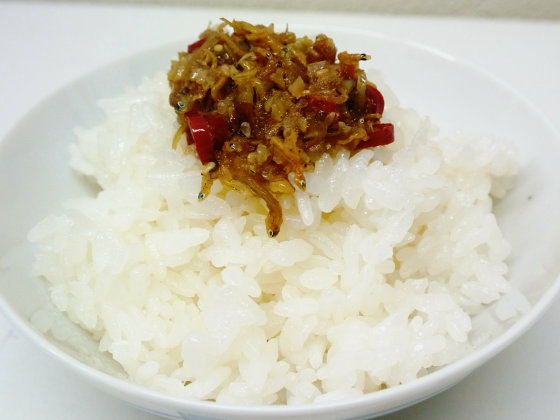 I will get you. The flavor of bonito is stained well in oil, which is the base of taste and matches well with crepe and onion. Of course, it is possible to enjoy a rich taste when the part of the ingredients seasoned in Japanese style matches the rice, but the part of the oil in which the ingredients' umami melts is involved in the rice. Peppers that worked very well without too hot are also good accent, which will also invite the next bite. Olive oil has a slight taste in the aftertaste, leaving its characteristics in a tongue-like texture rather than taste or flavor.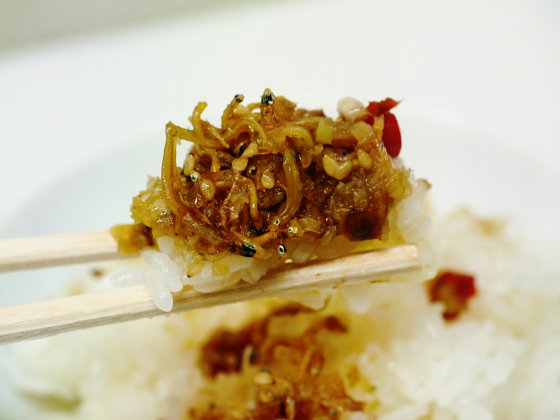 It is finished to match rice more than expected by adopting a Japanese style flavor, and the combination of olive oil and rice is also a dish that seems to be "unexpectedly ant".It can also be purchased from official websiteSo, maybe you should try someone you care about pasta or ramen.