I tried the power of a firearm maker's ballpoint pen "Tactical Pen"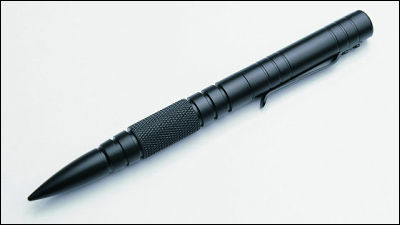 American long-established firearms manufacturerSmith & Wesson (Smith & amp; Wesson)Produced by "Tactical Pen Military & Police Black(Actual selling price around 3500 yen) "is a product that has the function as a ballpoint pen and can be used as a self - defense tool in case of emergency. Although it seems like an ordinary pen at first glance, in reality it becomes a weapon for piercing, so I decided to actually purchase and test its power.

◆ Photo review

The package looks something like this. "MILITARY & amp; POLICE" is written, but it can also be purchased by soldiers and other than cop.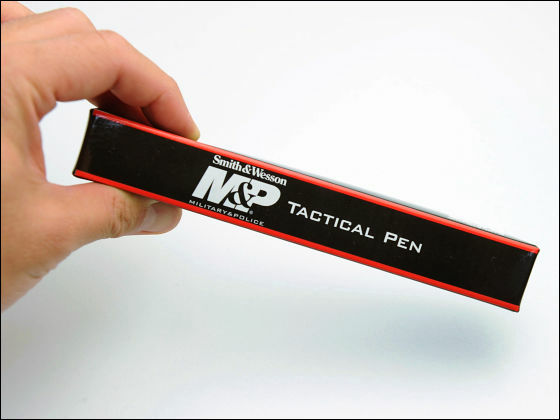 The color is matte black, a dull shining appearance is a design reminiscent of firearms.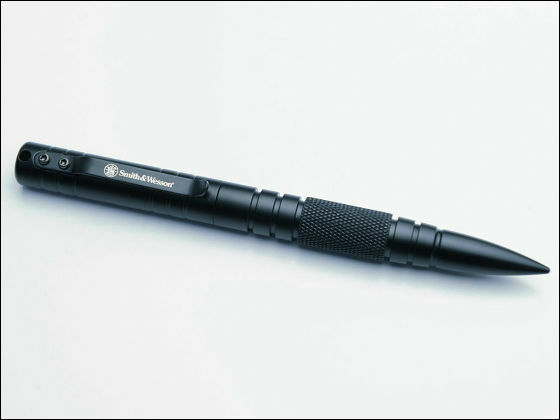 When it is side by side with a general ballpoint pen, the thickness is about 1.5 times and it is understood that it is a little long.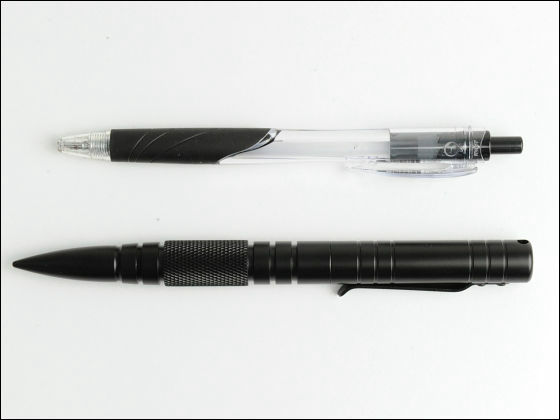 The measured weight is about 42 grams.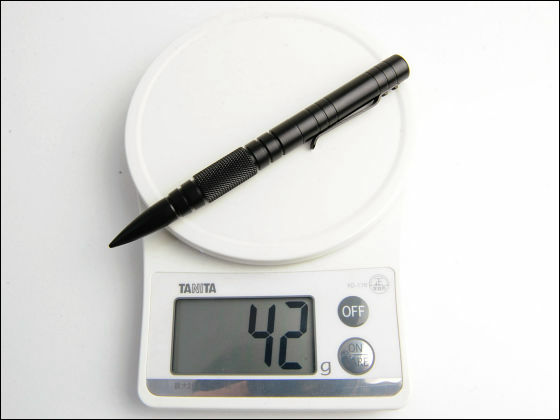 It feels quite heavy to pick up with the same feeling as having a normal pen, so it is not suitable for applications that write letters for a long time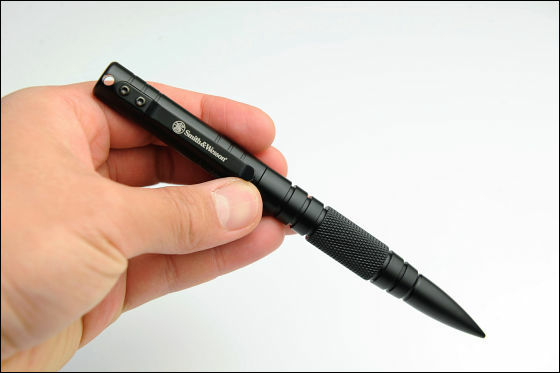 The tip is shaped like a slightly rounded rifle bullet.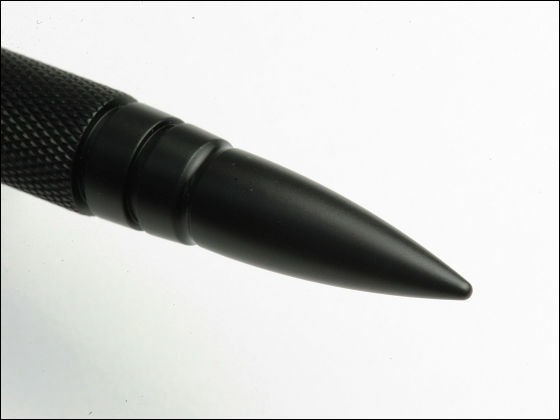 When it can be used as a ballpoint pen, it looks like this. In addition, since the part of the cap is made to be quite hard so as not to come out when using it as a weapon, it is inconvenient if you want to pick out and take notes.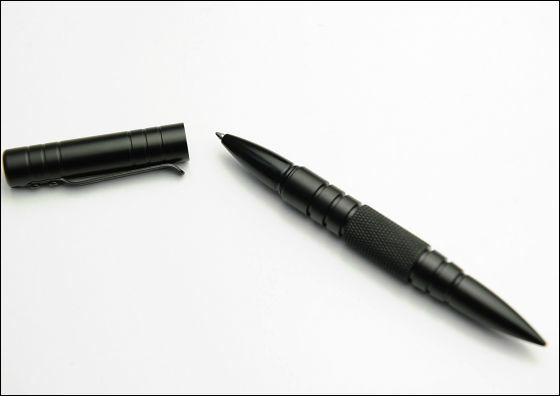 The writing taste does not change from ordinary ballpoint pens.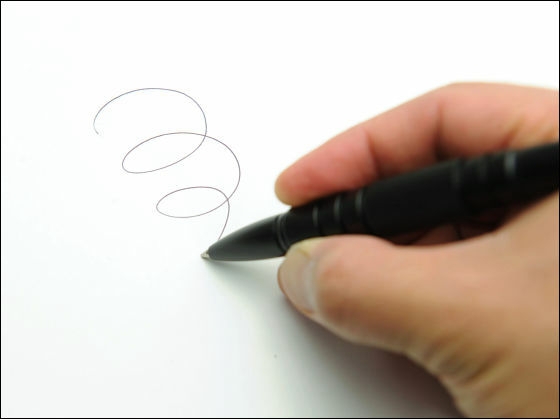 Ink core can be replaced.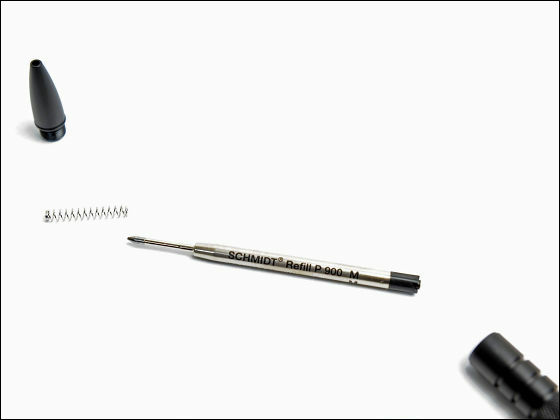 The metallic clip contains the letters "Smith & amp; Wesson".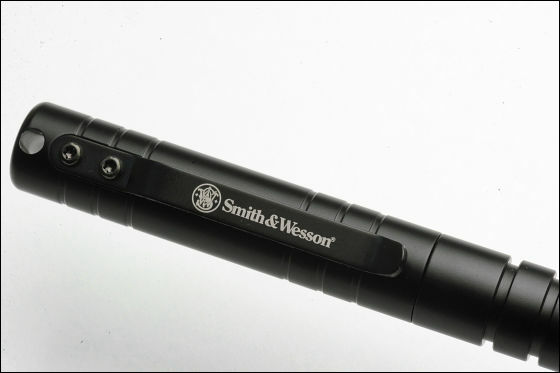 I put it in my breast pocket. Although I feel a sense of incongruity as it looks close at hand, it looks like an ordinary pen from a little away.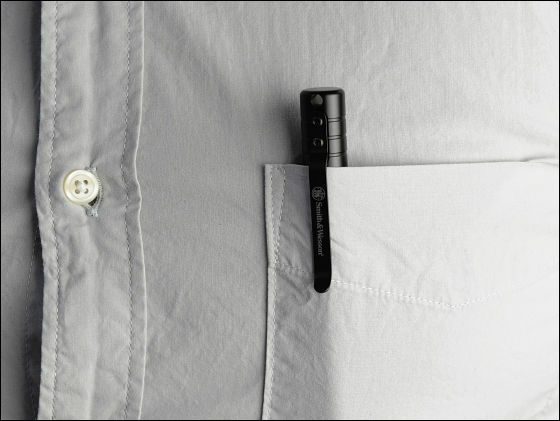 On the head of the cap is a logo written "MILITARY & amp; POLICE".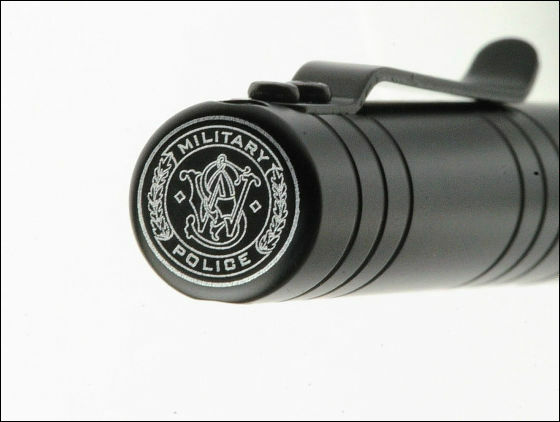 The grip part contains a groove for anti-slip, you can hold firmly with wet hands with sweat and water.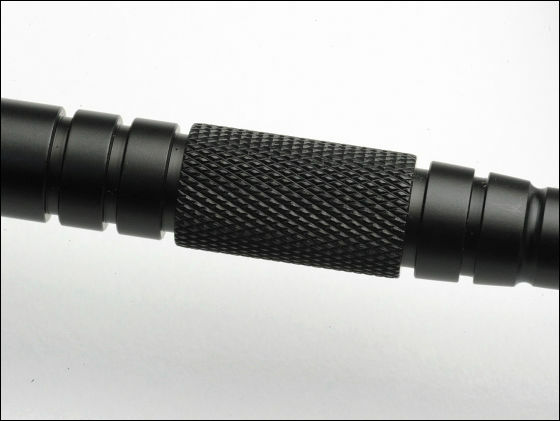 When using it as a weapon, I will grip like this.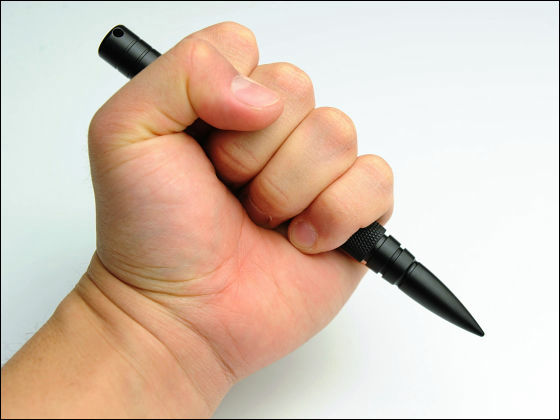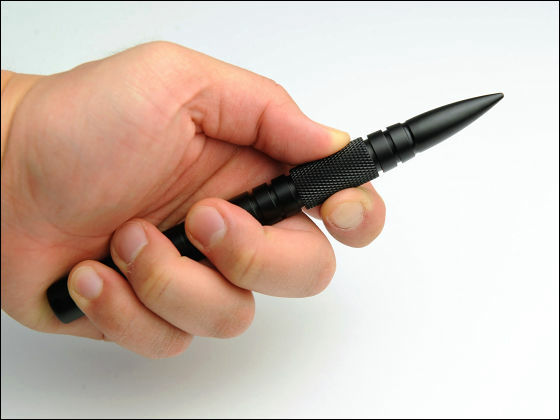 ◆ Check the power

You can check the movie you experimented with apples to see how much penetration actually is.

Tactical pen penetrates apples floating in the air Part of the story - YouTube

※ The apples used for shooting were delicious for reporters.

It's a bit of a pain when running lightly against the back of the hand, so it feels like biting with a biting even if you can not put too much power.



It penetrates without difficulty if it is about cardboard.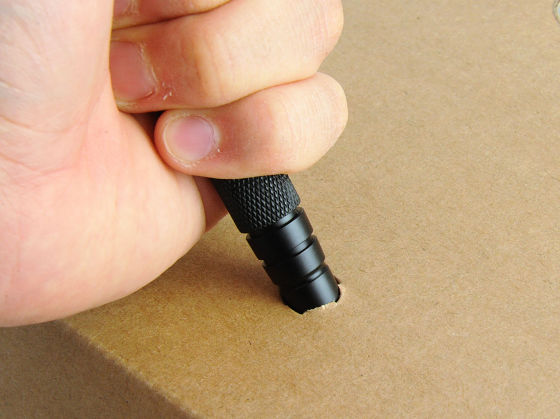 PET bottles of carbonated drinks ......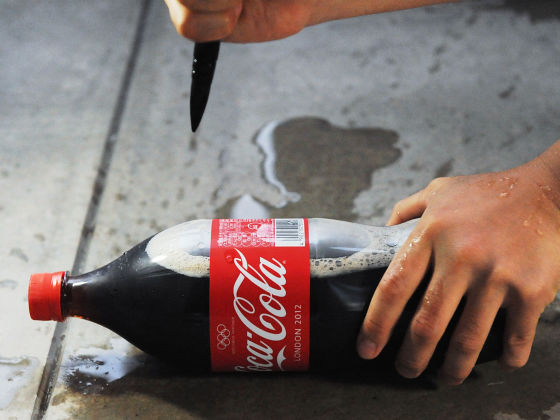 I broke through easily.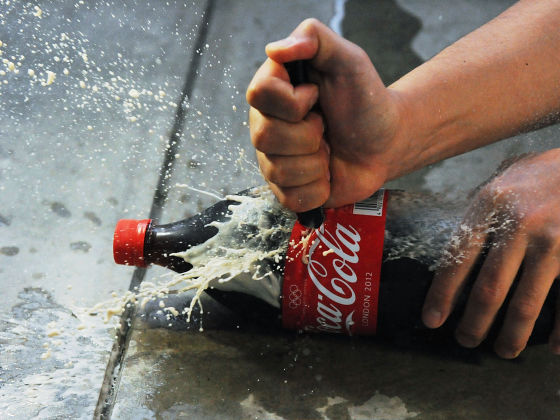 In addition, it is impossible to deny the possibility that such a tool is regarded as a weapon if carried around on a daily basis, and it is also a thing that can easily hurt people, so it is necessary to pay sufficient attention. Also, even if you are planning to use it for self-defense, there is no guarantee that you can use it quickly and effectively in case of emergency, so do not rely on tools first, "quickly sense the danger and evacuate quickly to a safe place Please make sure the principle of thoroughness.