A thin case that makes it safe to use in a bath or kitchen while balancing waterproof function and iPad design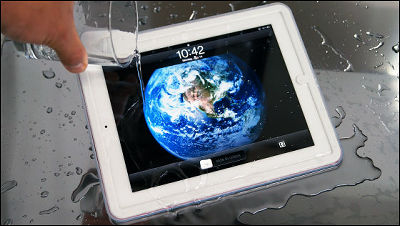 It is convenient to use it in various places such as kitchen and bath if you attach a waterproof case to "iPad", but most of the waterproof case seems to be a big thing big size or "zip rock" It was almost impossible to design.

Meanwhile, it is a thing that makes the thin design ugly "SoftBank SELECTION Waterproof case for iPad(7980 yen including tax) ". Since it seems to be a feature that it does not damage the original stylish form of the terminal, I decided to check the operation feeling and the waterproof performance etc by purchasing the actual thing how much it is actually.

The package looks something like this.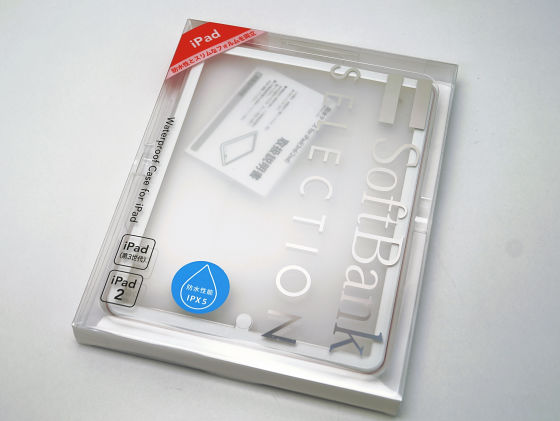 The letters "Both waterproof and slim form are compatible" are written in red.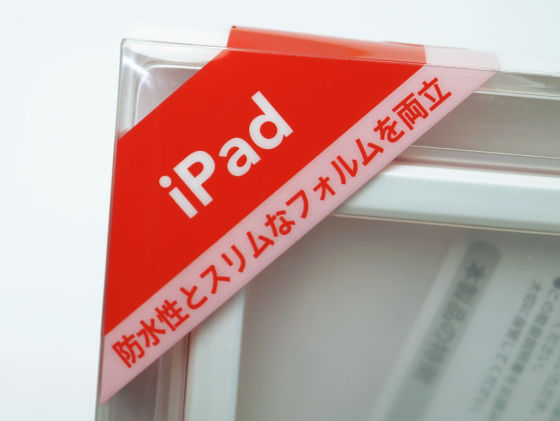 Corresponding to "iPad 2" and "New iPad (3rd generation)", the waterproof performance is "there is no harmful influence of jet water from any direction (anti-jet type)"IPX 5Equivalent. Furthermore, since it does not correspond to submergence, attention is necessary for that point.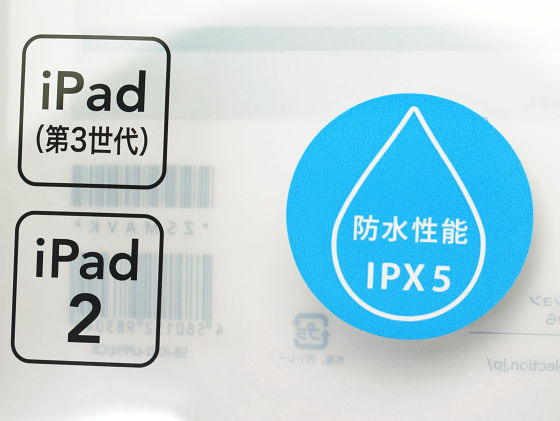 Body size is vertical 256 × width 201 × 11 mm thick, the front side made of polycarbonate. Weight is about 198 grams.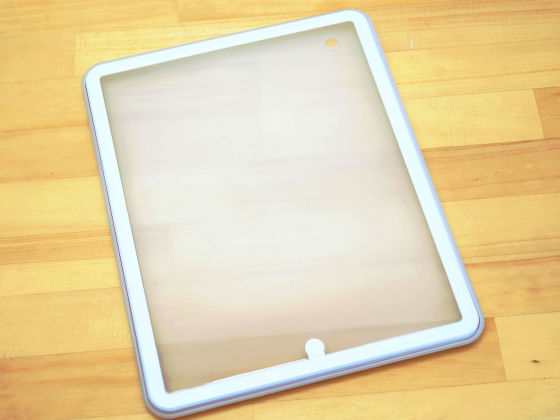 The back is made of white silicone rubber. Since there is also cushioning property, it seems to be useful for protection in case of falling accidentally.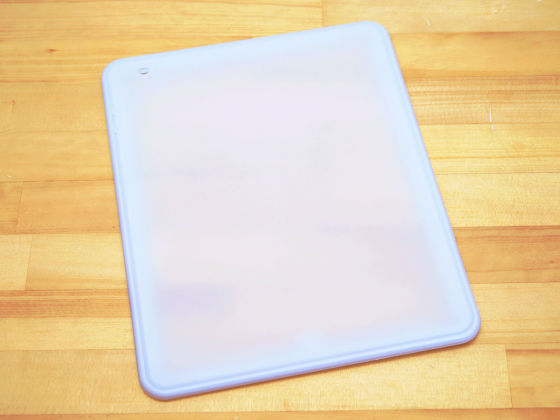 From the side, you can see that it is definitely a slim design that you can feel free to carry around in places other than water.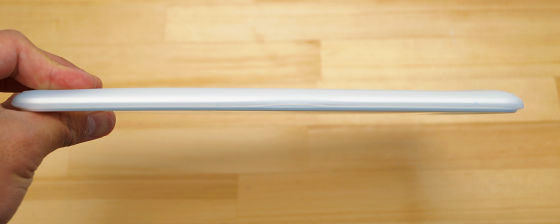 When installing, put "iPad" in the inside as follows and close the lid.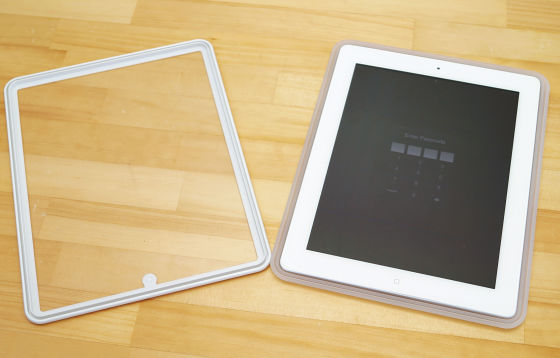 It is ok if you close it with feeling like "Tupper" to keep the surplus ingredients.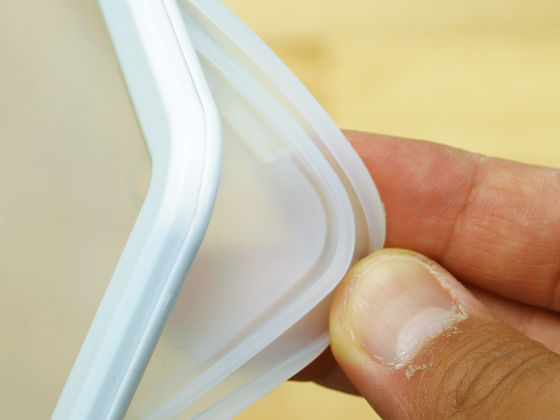 Because there are gaps there are red lines visible so ....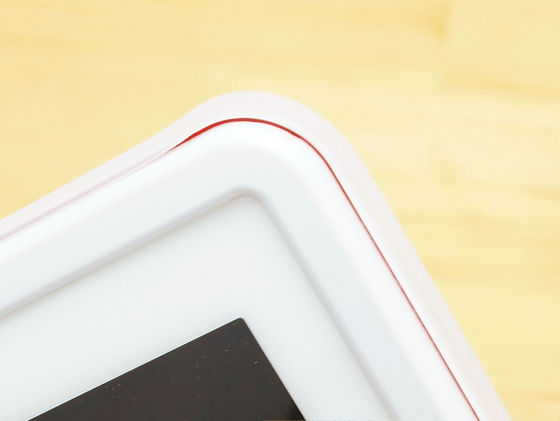 Push it perfectly and if the red line disappears OK.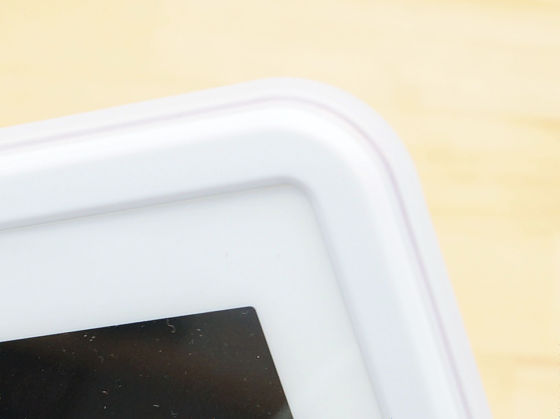 Check the appearance of checking the operation feeling with the case actually covered, the volume of the speaker when playing the movie, etc. Please check below.

"SoftBank SELECTION waterproof case for iPad" attached and check volume and operation feel - YouTube


Sleep button, volume adjustment button, camera can also be used.



The home button is a little hardened.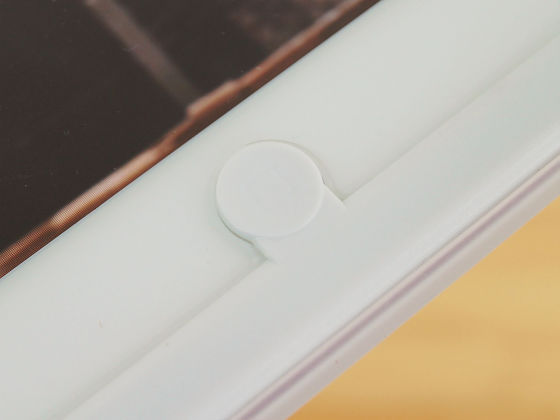 Actually I tried to call "watering water" "Bashabasha" ... ....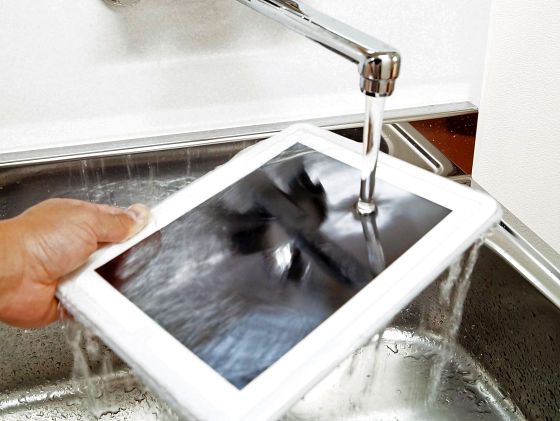 It was able to operate without problem even with water drops attached. Of course, there is no infiltration of water inside.



Watching movies after actually applying water and checking for problems is seen below.

Check the waterproof performance of "SoftBank SELECTION waterproof case for iPad" - YouTube


Not only when using the iPad in bathing or in the kitchen, but also those who have experienced spilling drinks on the desk, not worrying about the map without worrying even in the rain.