I tried using a stylish design "adult ice cracker" that you can easily enjoy shaving ice without having time, effort, time and labor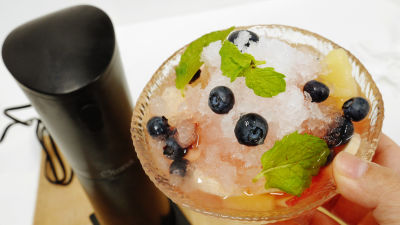 Using ice made in the house's freezer, just pressing a button can quickly make a shaved ice is called "Adult ice machine"is. For domestic ice shelves, there were many designs for children, but adult ice makers are a cylindrical design that can not be seen at a glance as a shaving ice tray, so as not to break the atmosphere even if it is placed in the kitchen So I tried to make a variety of desserts from alcohol to frozen drinks.

Product features | Dusisha's adult ice machine
http://www.do-cooking.com/otonanokakigori/index.html

This is an "adult ice machine" package.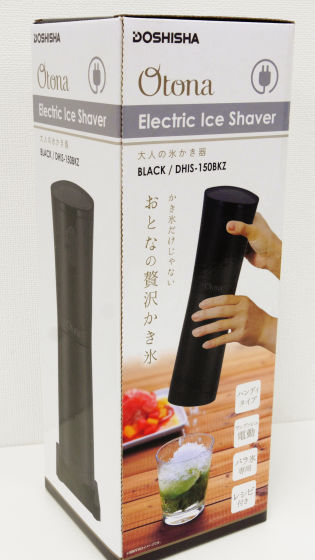 When opening the box, the main body, stand, instruction manual, recipe collection etc. came out.



The main body is a long thin tube type, and it does not look like a shaving ice train from the appearance at all.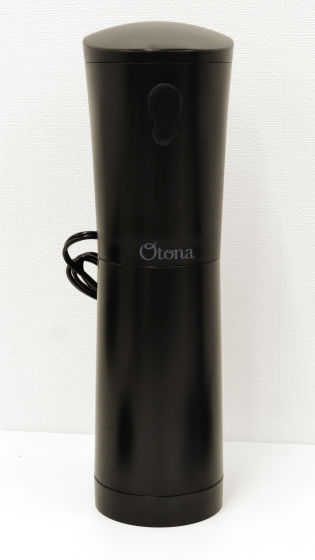 There is one button on the front upper part, and pressing this will start the creation of shaved ice.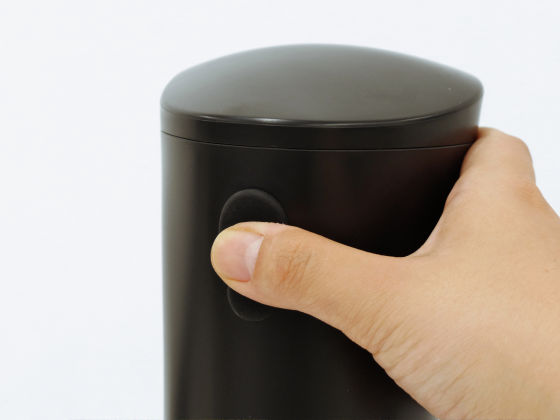 The power cable was stretched on the reverse side.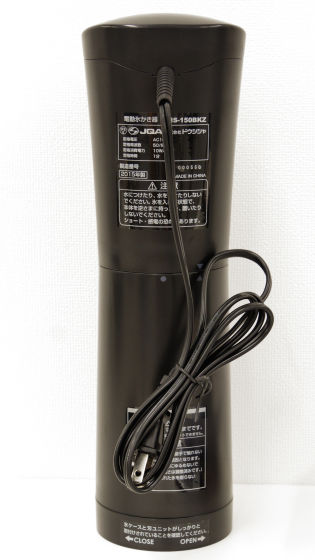 The main body can be disassembled into two parts from the middle.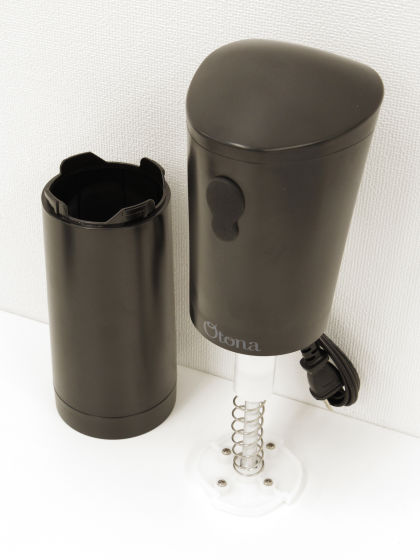 The lower part was supposed to contain ice, with a blade on the bottom.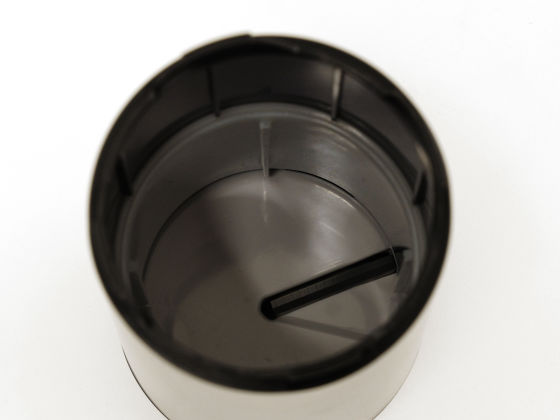 There is a spike with a spring on the top, so that you can hold down the ice firmly.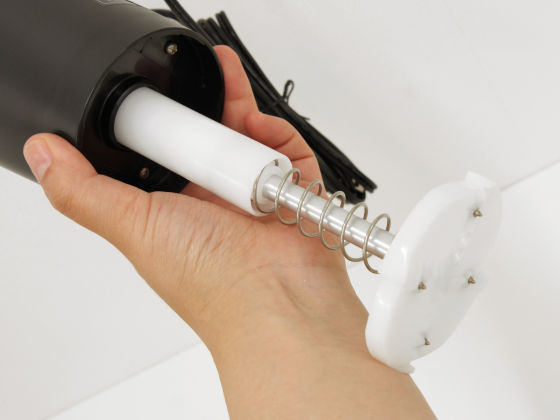 The body is 92 mm × 120 mm × 305 mm, roughly the same height as a 2 L plastic bottle, this is about as much as a person actually has. Having with one hand is a little difficult, but the weight is 800 g so you can have it without problem if you put ice in both hands.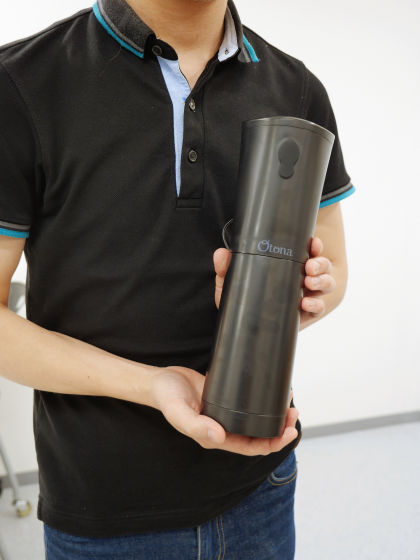 So I will make shaved ice at once. First put ice so that it fits in the inner white cup. At this time, the ice is not lock ice as sold at convenience stores, but used what made with home ice machine.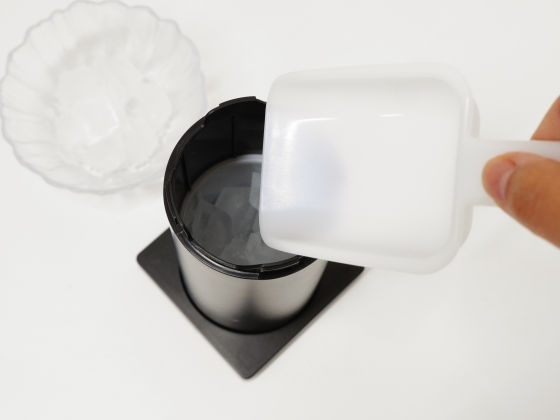 Push the ice tightly with the spike at the top of the main unit ... ...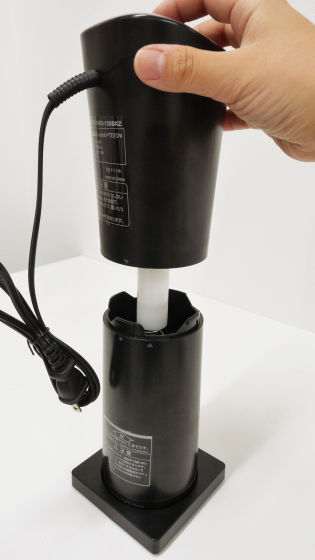 Fit the upper and lower parts tightly so that the triangle marks match.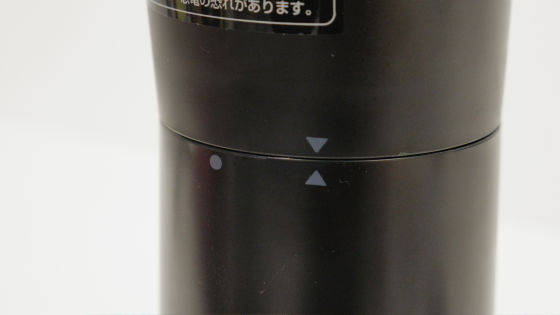 Preparation is completed when plug is plugged in outlet.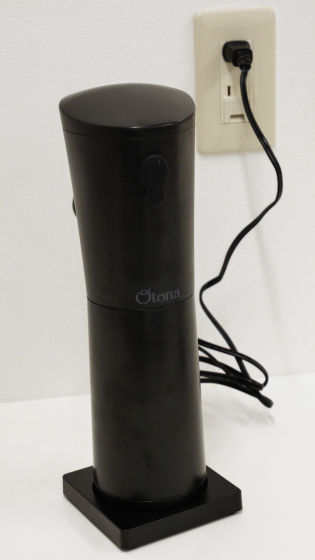 You can check the situation that you are actually scraping ice from the following movie.

I tried using a stylish bar-shaped shaker ice "adult ice cracker" - YouTube


When pressing the switch, ice is scraped with the sound of crackling. The sound was not that big, so it did not seem to be a problem even if you used it in an apartment.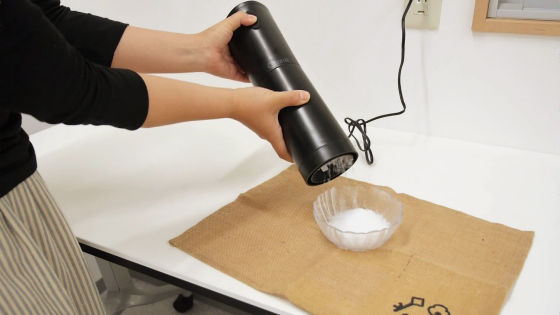 The ice put in the cup of the main body was not so much, but when finishing shaving it was possible to shake ice just enough to be cooked in a cup of tea.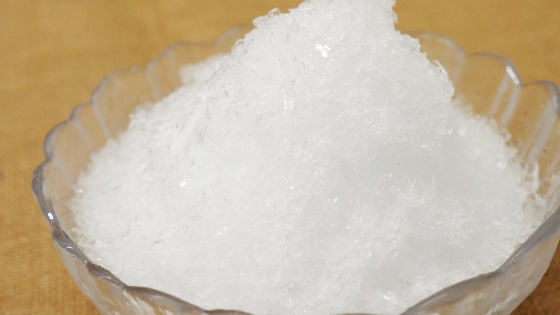 Just put your favorite syrup here ....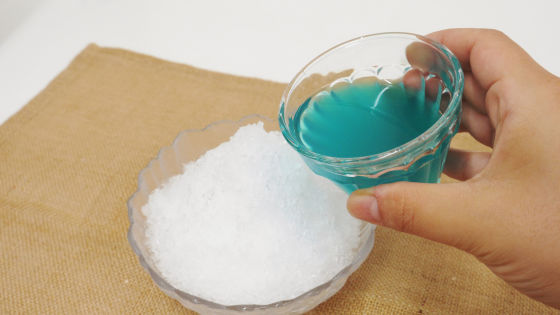 Without the force, it takes less time, the shaved ice is completed easily.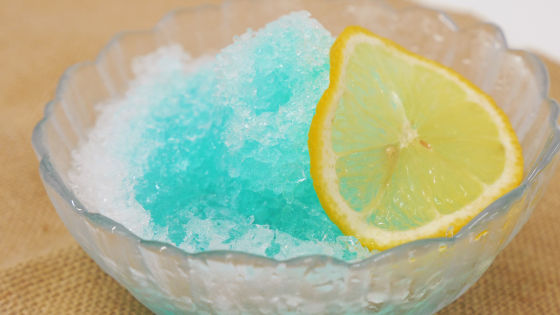 When I tried it, Ice is not a fluffy type like eating in a specialty shop, but a nostalgic texture made as a jalijari like eating at a festival's night shop. Cool and cool ice melts in the mouth, so it looks good on hot days and owls and baths.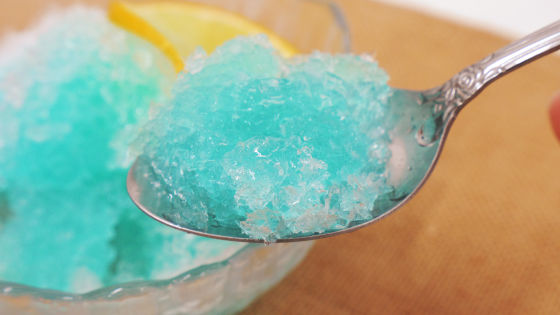 Adult shaving ice has "adult luxury recipe" on it, so I will try to make shaved ice according to the recipe.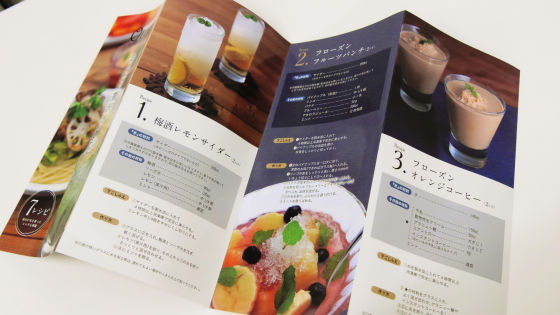 First of all, I challenge the frozen fruit punch. Acerola juice, pineapple, apple, banana, mint, blueberry etc are prepared.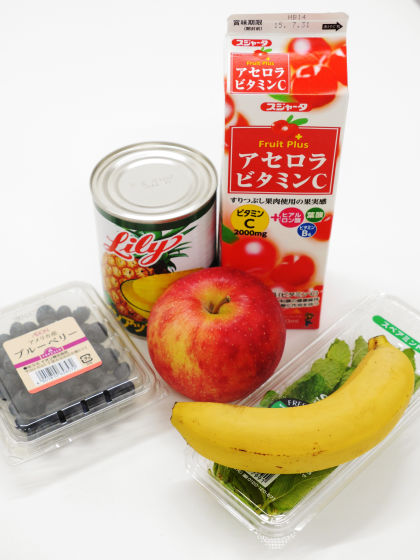 I used cider instead of water for ice. Freeze it for about 4 hours in the freezer as preparation below.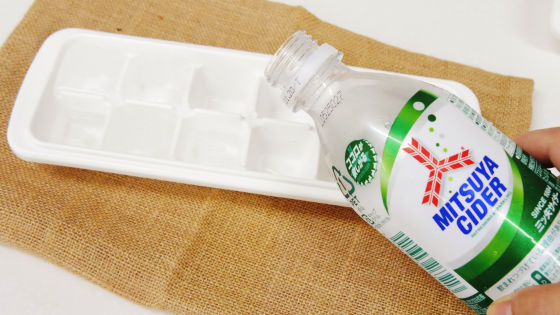 Cut fruits to moderate size ......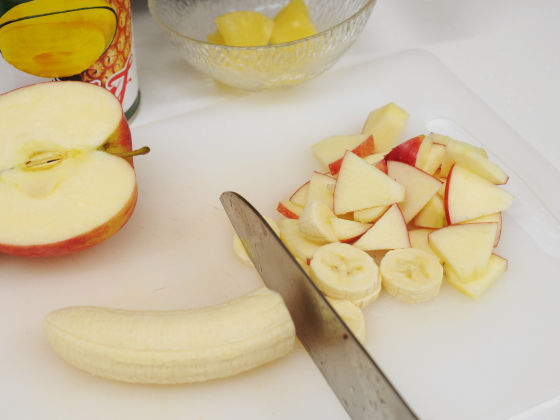 Put it in a dish and pour the acerola juice.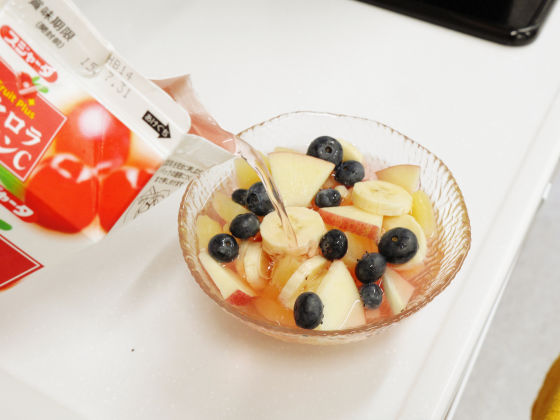 Subsequently, I put icicles made with cider into adult 's ice crusher.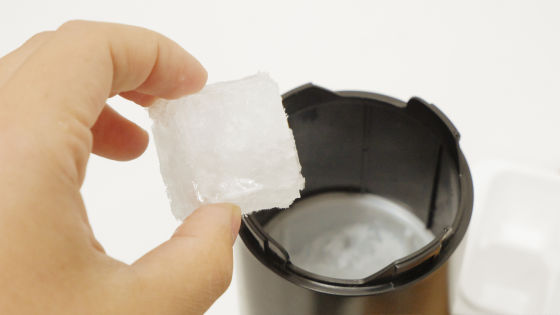 Place crackling and ice on the fruit and acerola juice containers ......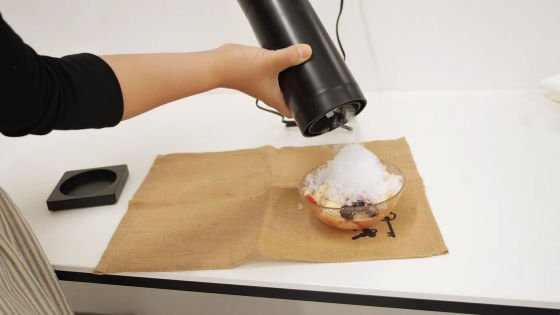 Completed decorate with mint or blueberries.



The icine made with cider does not feel carbonic firing, but it is lighter than the ice made from water, and it has a crispy texture with fluffy. The sweet and sourness of acerola juice and refreshing sweetness of cider ice are matched, and it was turned into a shaved ice enabling children to enjoy it.



I have plenty of fruits, so it is ideal for dessert.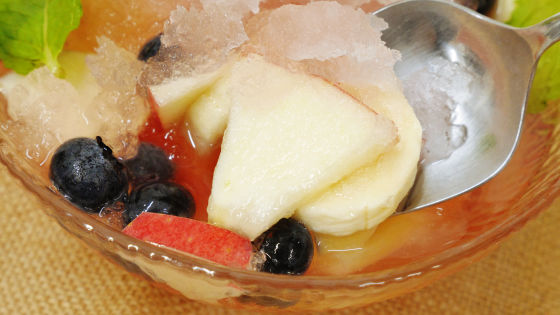 Subsequently, as "adult shaving ice bin"CointreauI will also make a little mature dessert with an orange-flavored liqueur.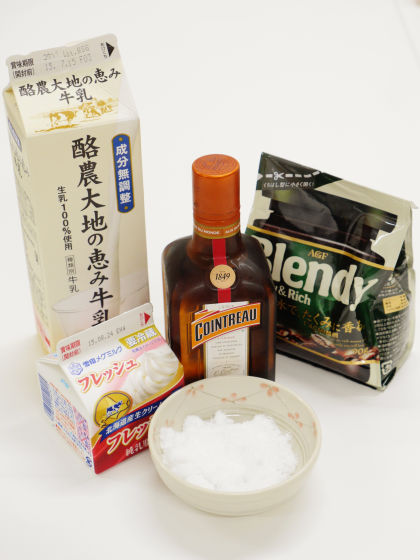 Firstly we pour milk and cream into a glass ... ...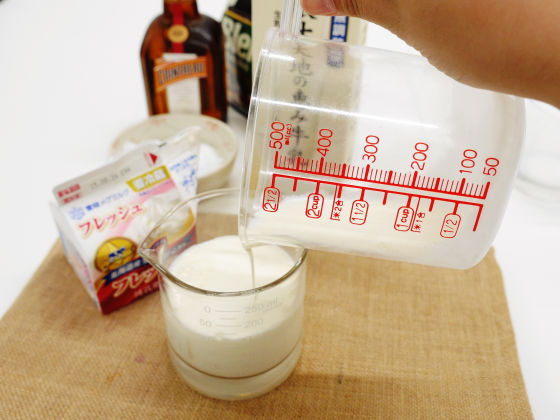 I introduced instant coffee of a type soluble in water.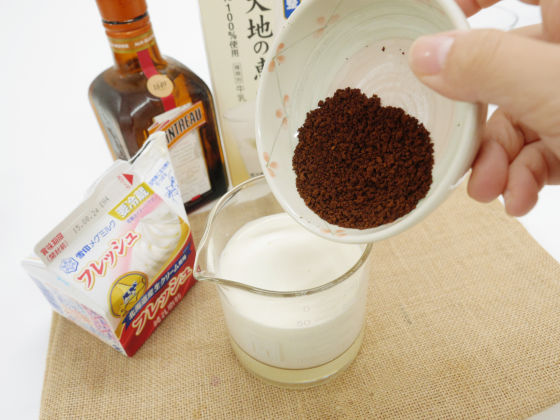 Mix well so that powderiness does not remain.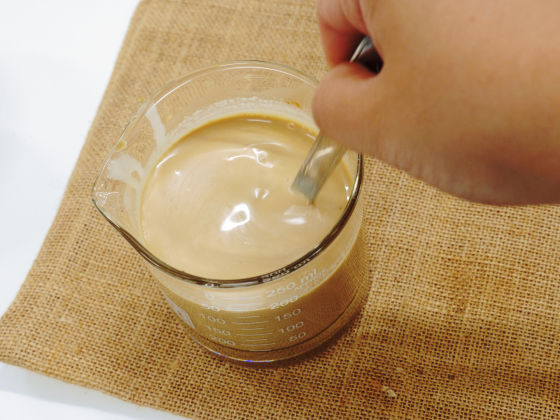 I used ice made from water.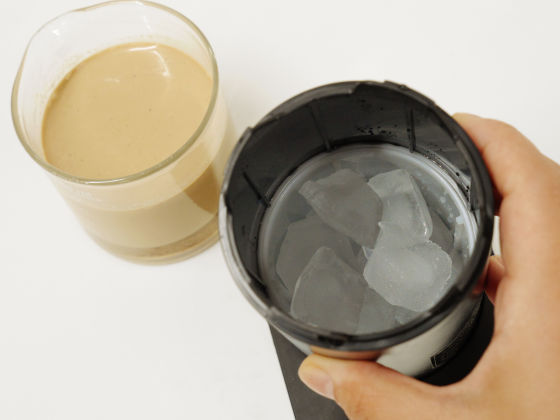 Ice is put in the glass ... ...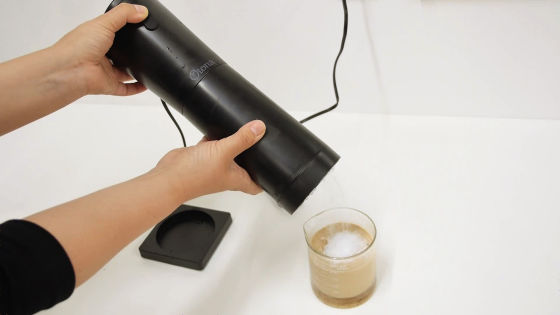 Frozen · orange coffee is completed.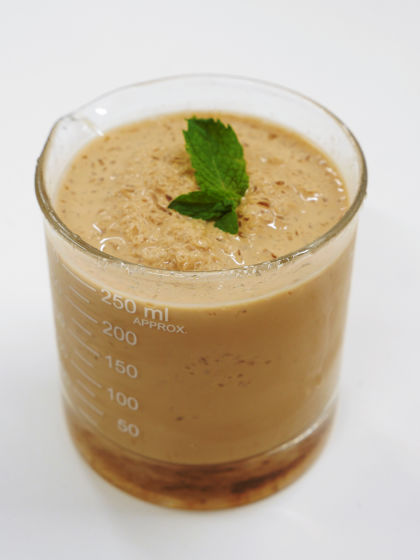 When eating it, a rich coffee and a refreshing orange scent spread in the mouth with a sharp texture of shaved ice. Alcohol is not so strong as alcohol and as sweet as dessert it is just like "adult frozen drink". In a similar way, if you put in a cocktail like mojito as an ice substitute, frozen cocktails etc can be made easily at home, so it is an item that seems to be useful for snack lovers as well as for alcohol.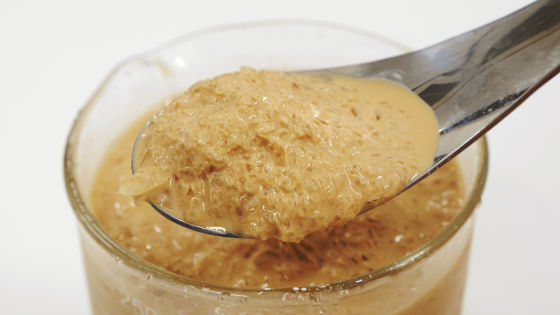 In addition, the adult ice machine is developed in two colors, black and red, and it is now available for purchase with Amazon 2882 yen including tax.

Amazon.co.jp: Doshisha adult's ice machine black: Home & amp; kitchen