A new project of "El Shaddai" started "Who is the best angel who God says?"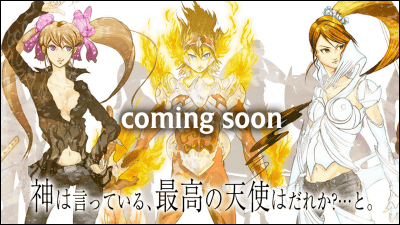 Almost a year ago"It's okay with such equipment?" "It's okay, it's okay" and it became a trivial matterAction game "El Shaddai - Ershadai -". It was released in April 2011Well, my birthday was goodWas it affected, this year, it was announced that a new project will start.

El Shaddai New Project 2012
http://www.elshaddai-sb.jp/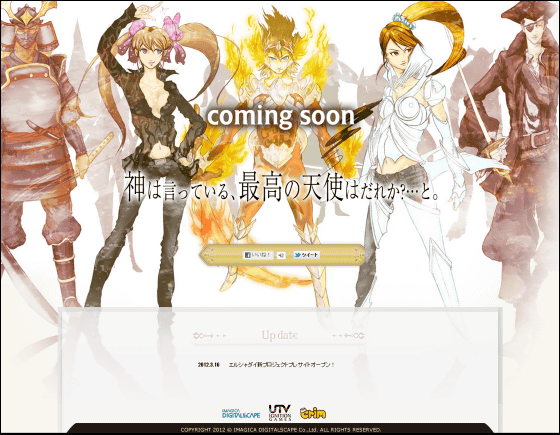 "El Shaddai" is an action game released in April 2011. Characteristic lines such as "It's okay with such equipment" on PV published at E3 in 2010, "It's okay, it's okay", "There is no problem" "God says," It is not fate to die here " Especially"Is it okay with such equipment?"Was awarded the 2010 Net Baked Language Grand Prize Annual Grand Prize Gold Award.

A question of the mysterious man Lucifer's "Is it okay with such equipment?" The main character, Enoch, with a confident face with no problem. After this, I will defeat the enemy.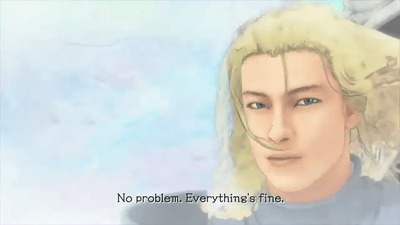 Although it is not a popular series like "Dragon Quest", "Final Fantasy", "Monster Hunter", the degree of attention in this PV is not extraordinary, but "El Shaddai CAFE @ Medium" which used El Shadai as a motif in Nakameguro Meguro LOUNGE "was opened for a limited time.

Opened "El Shaddai CAFE @ Nakameguro LOUNGE" open to commemorate the popular boom "El Shaddai" release, the trial version also began delivery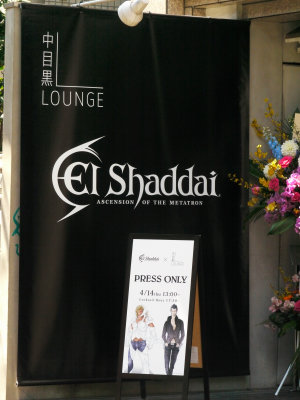 Moreover, jeans of collaboration model comes out from EDWIN, it becomes a figure, the serialization of manga starts with monthly G fantasy.

El Shaddai (El Shaddai) appearing one after another, reselling of jeans, making figures, making comics, etc.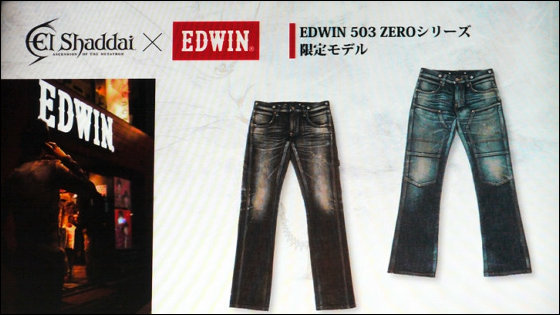 Although it is a work that became a topic of much importance, we still can not deny the impression that it is exciting somewhere else somewhere,The first week 's selling number is PS 63 version and Xbox 360 version together about 67,000As a result, the digestibility calculated by the ratio of the number of shipments to the actual number of sales showed a high number of 78.98%.

By the way, Ignition entertainment which developed ElshadiNearly complete suspension of its own development in June 2011doing.

Ershadai's producer, Sawako Takehaya also said "The pre site of El Shaddai new project opened! Elshaddai-sb.jp"Tweeted, it does not seem to be April Fool's preemptive story,"Regarding this matter, I will once dunmariSo it is unknown when the next information will come out.
in Game, Posted by logc_nt