Opened "El Shaddai CAFE @ Nakameguro LOUNGE" open to commemorate the popular boom "El Shaddai" release, the trial version also began delivery


The first volume of PV released last year gathered very high popularity,"Is it okay with such equipment?" "No problem, no problem."In addition to becoming to see the interaction on and around the Internet,Collaboration jeans with EDWIN will be releasedDespite being the title before release, such as Ignition Entertainment 's feeling of popularity boiling "El Shaddai ASCENSION OF THE METATRON"Will finally be released on Thursday, April 28th.

Trial version begins delivery for PS3 and Xbox 360 as of todayAs the move towards the release date accelerated, etc., briefing sessions were held today for the press today, "El Shaddai CAFE @ Nakameguro LOUNGEIt was announced that it will be opened.

Details are as below.
The first PV PV that triggered a rapid rise in the name recognition of "El Shaddai". Due to too much feedback, there are many people who have seen it.


There is "Nakameguro LOUNGE". It is a very fashionable cafe usually ......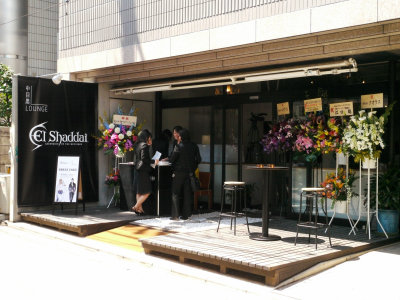 It was changing to "El Shaddai CAFE".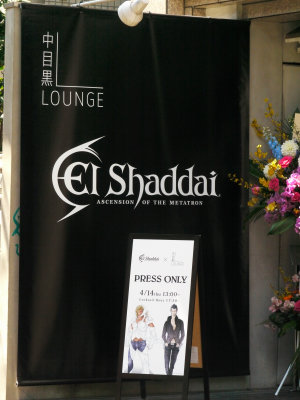 A flower bouquet is presented from each company.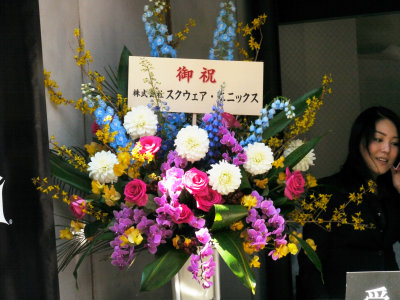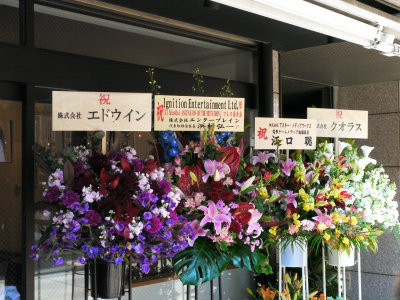 Inside the shop. I will deliver it carefully afterwards.



"Best Nephilim Cookie" collaborated by "El Shaddai" and Kazuko Nagai, winner of the TV champion pastry shop, will be offered for 100 days a day only. The price is 350 yen.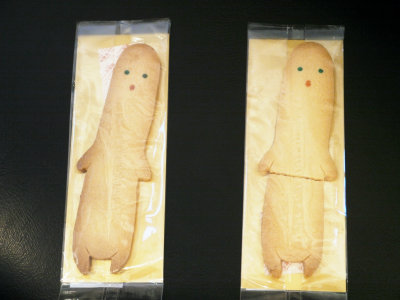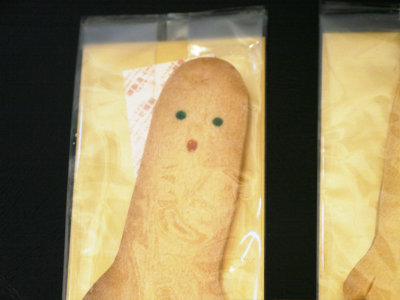 Commentary by Mr. Hanako Kamishi, Director of Ignition · Entertainment · Limited Marketing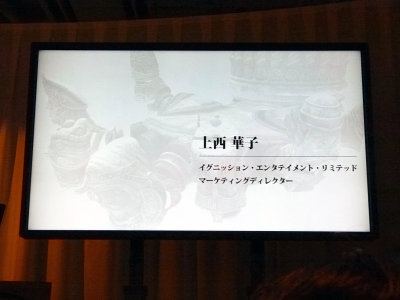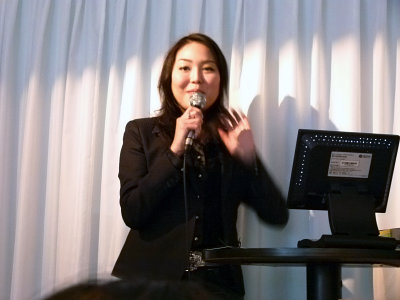 From April 15th to May 8th, "El Shaddai CAFE @ Nakameguro LOUNGE" opens. Business hours are from 12: 00-26: 00.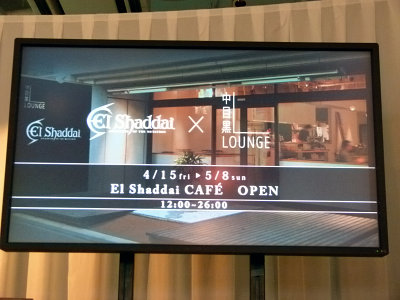 In the cafe also sell original goods. It seems to introduce a tiny mechanism that not only BGM during game but also Lucifer's voice flows in the store.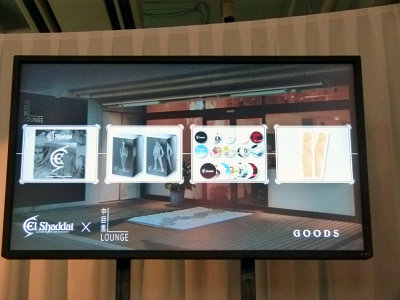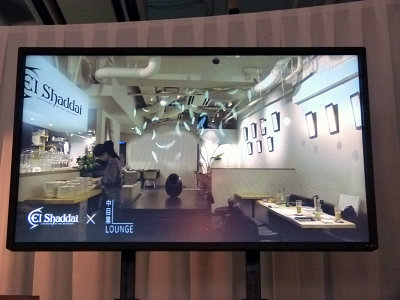 The menu looks something like this. It is quite substantial. Preparation for Enoch's trip (Bouronese rice gratin)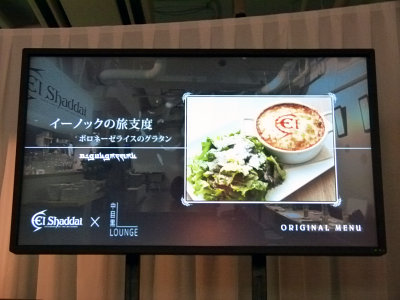 Lucifer's tweets (Ikasumi's curry)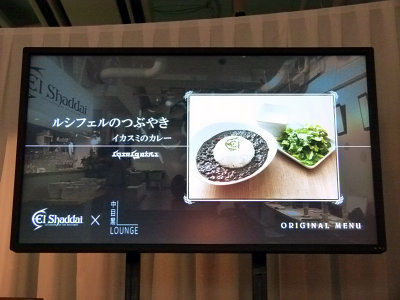 Crystal of human wisdom (rice flour and black sesame pancake citron)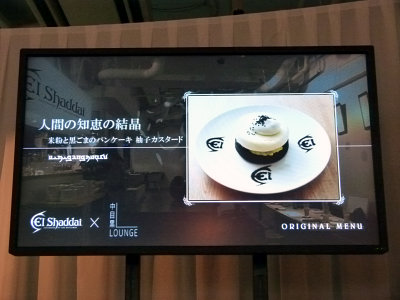 Nephilim's dreams (chocolate and coconut parfait)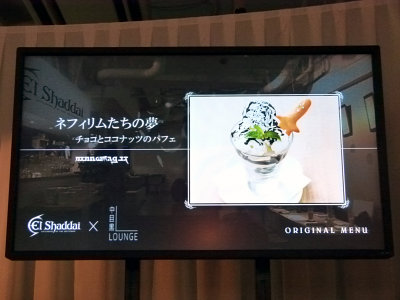 The blessing light (with Calpis Fruit Sauce)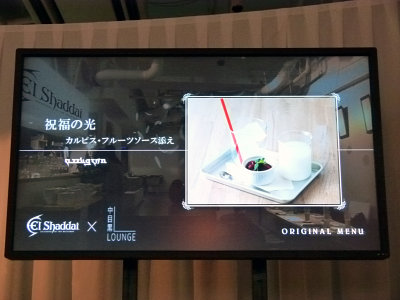 Angels' afternoon (Ershadai · Cappuccino (ice))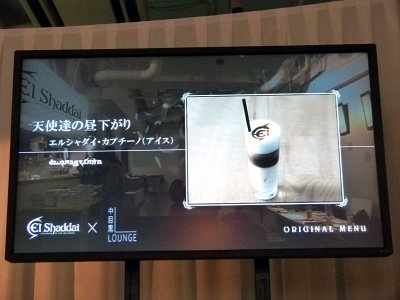 Secretary's break (white cocktail)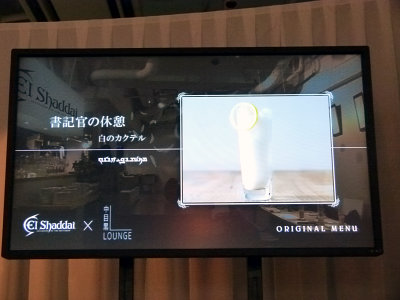 Archangel's whim (black cocktail)



Sariel's thought (pink cocktail)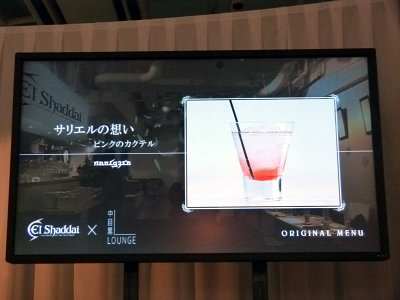 Ezekiel's motherhood (purple cocktail)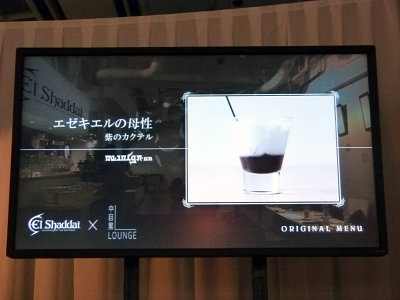 El Shadai will finally be released on Thursday, April 28.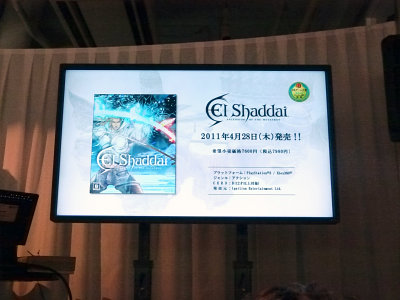 Received the earthquake "El Shaddai for JAPAN" project started.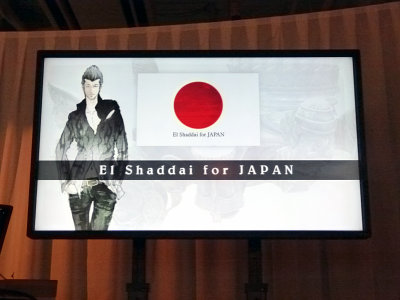 A part of sales will be donated to the Japanese Red Cross Society as a donation for one year.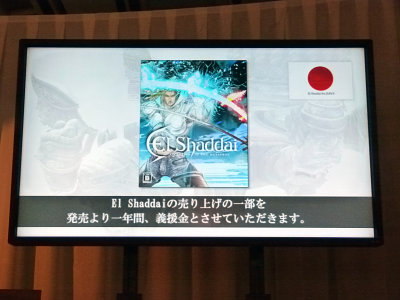 To the donation money of the goods sold at the cafe.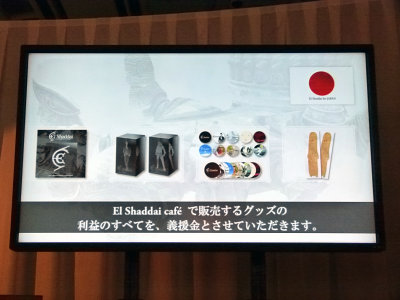 A donation box is also set up.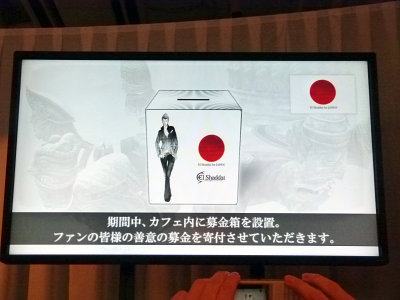 Elshadiy's Character Design & Director Mr. Sawako Takeya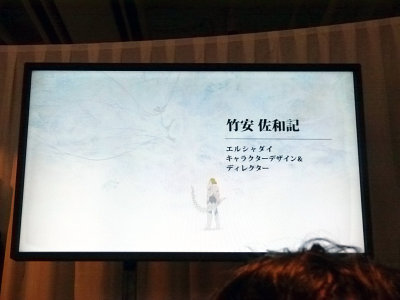 It emphasizes that the same work is "content raised by users" centered on the Internet community. There are voices saying "Is not it a neta game?", But it says that everything will be known if it is released.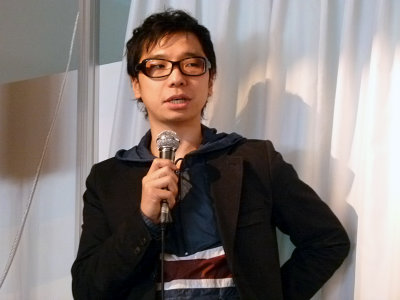 The official page of "El Shaddai" is from the following.

El Shaddai - Elshadai - | OFFICIAL WEBSITE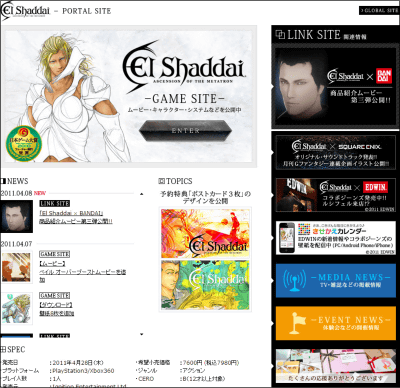 · Next article
"El Shaddai" collaboration series appearance one after another, resale of jeans, making figures, comics etc. - GIGAZINE

Television commercial of "El Shaddai" is made public, "including all the lines of such equipment?" GIGAZINE

"El Shaddai CAFE @ Nakameguro LOUNGE" internal release, plus a trial version of the playspace in addition to original drawings and setting images - GIGAZINE

"El Shaddai CAFE (El Shaddai Cafe) @ Nakameguro LOUNGE" menu that you want to say "Are you OK with such a menu?" Various miscellaneous - GIGAZINE