El Shaddai (El Shaddai) appearing one after another, reselling of jeans, making figures, making comics, etc.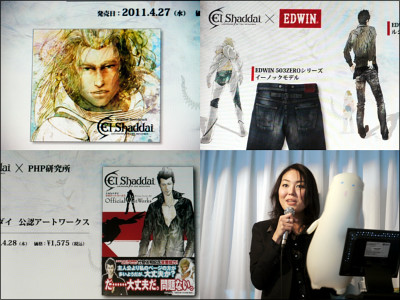 "El Shaddai" with a sense of popularity boiling from before the launch is finally released on April 28, but in commemoration of the release of the same work, today in the metropolitan area"El Shaddai CAFE @ Nakameguro LOUNGE" was announced to be opened.

While the collaboration project was also announced together with the cafe in the recital, collaboration jeans with EDWIN will be resold by adding the size for women, in addition to the figure of the same figure and comicalization, before the launch A lot of projects that I can not think of titles are lineups.

Details are as below.
First collaboration with EDWIN.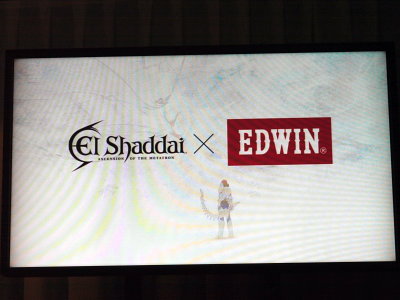 Enoch model of collaboration jeans "EDWIN 503 ZERO series" and Lucifer model decided to resell on April 22. A 26-inch model for new women will also be launched.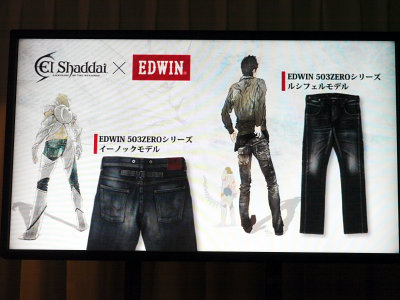 Also, as "El Shaddai × EDWIN", from 22 April to 15 May the store opened a limited-time store on the second floor of Atre Akihabara.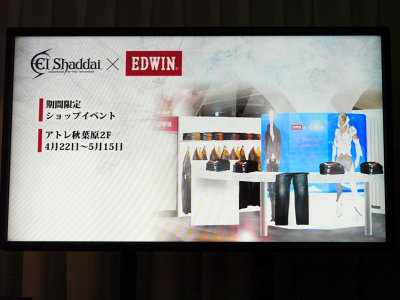 In addition to collaboration jeans are sold ......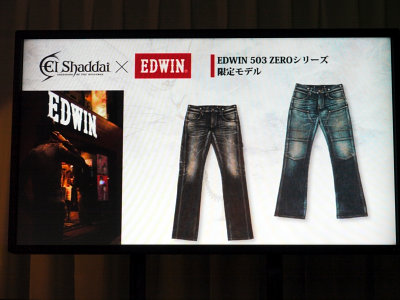 Charity T-shirt too.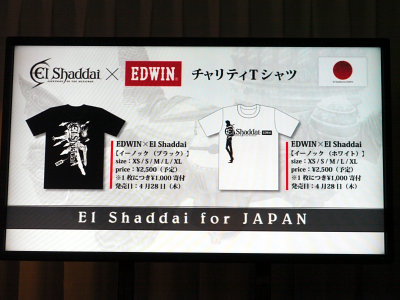 Next, collaboration plan with Bandai.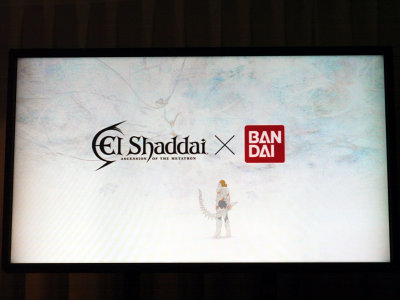 Elshadi appeared in the "Default My Star Petit" series.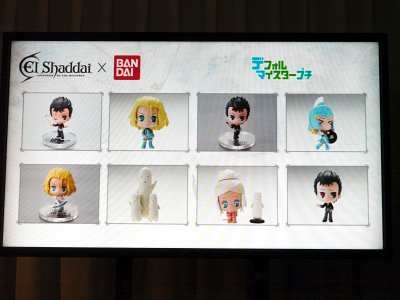 I have become 2 heads.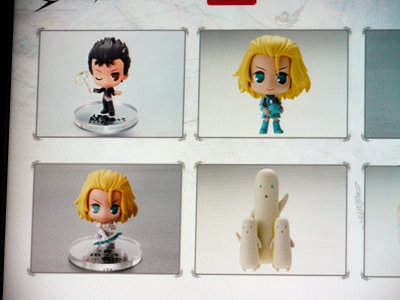 Enoch and Lucifer also appeared in "S. H. Fuuuarts".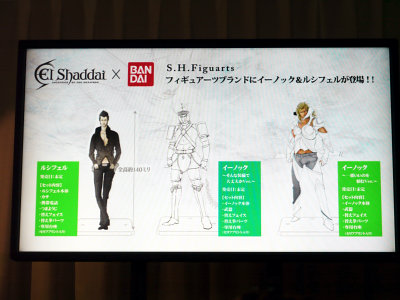 Casually attached to Lucifer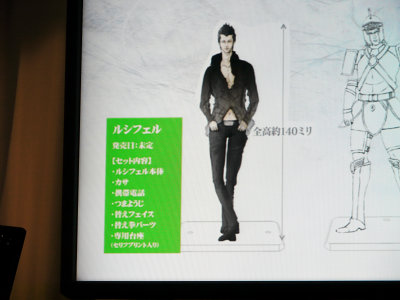 Enoch's "Are you OK with such equipment?"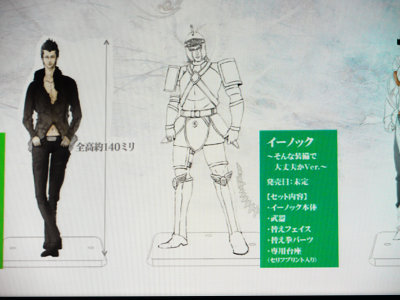 "We will ask you the best" Ver. Will also be released.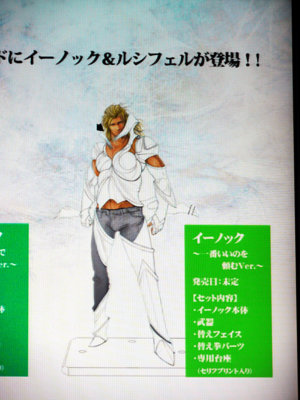 Nephilim is a soul web shop in the sole from April 15th to May 23th with limited time order sale.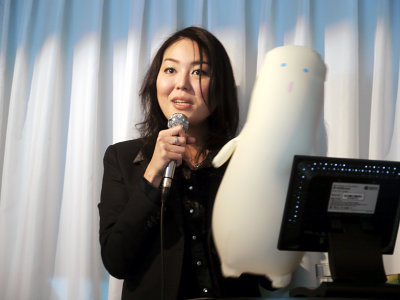 It is a big size about 60 cm in length.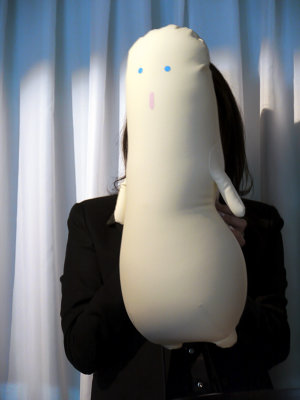 Collaboration is also done with Square Enix.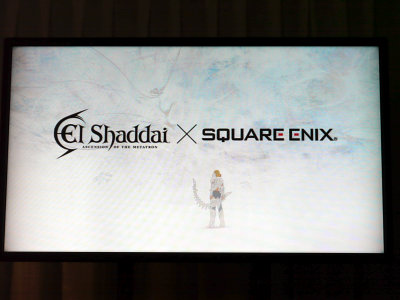 Original soundtrack will be released on April 27th, one day before the release. The price is 2800 yen.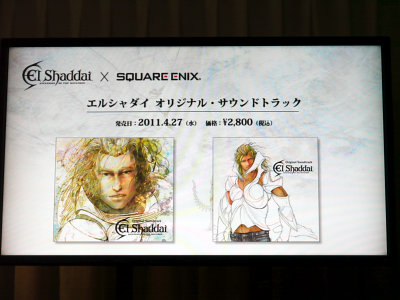 According to Mr. Hanako Kamisai, Marketing Director of Ignition · Entertainment Limited, "Doena face of Enoch" is printed.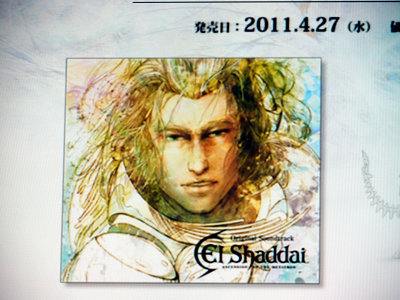 Official setting material collection also released on the day of release. This is 2900 yen.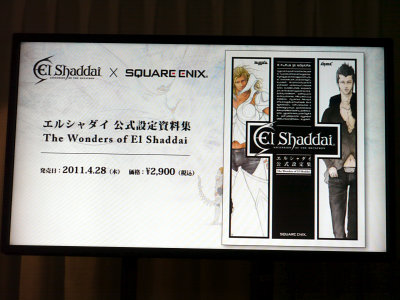 The front cover looks something like this.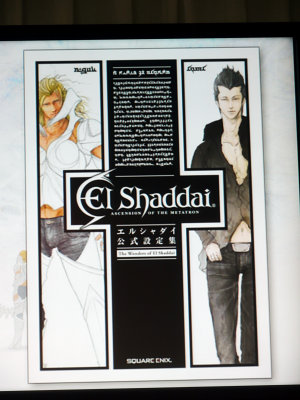 In addition, "Monthly G Fantasy May" posted "Ershadai 0 episode". Beginners will be serialized from the June issue.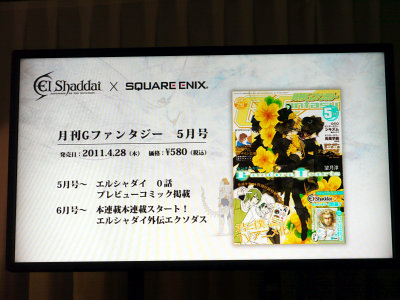 Cover of the May issue.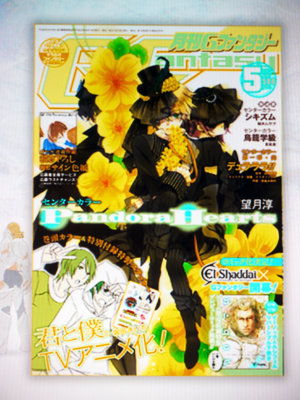 Original underlay is also included as special appendix.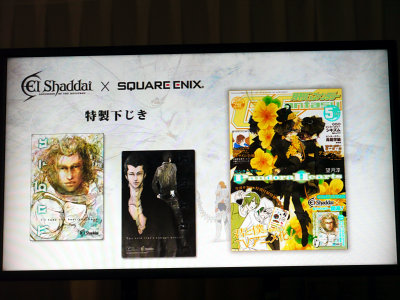 The underlay is a reversible design of Enochu on the front and Lucifer on the back.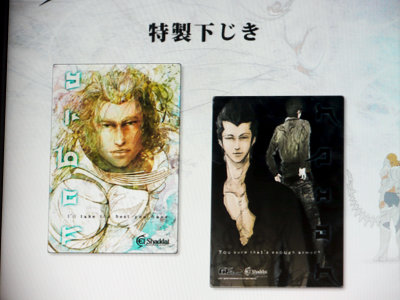 Original image collection "HEAVEN'S GATE" released from housewife and life sake company on April 28th. The price is 2100 yen.



"Authorized artworks" also released from PHP laboratory the same day. The price is 1575 yen.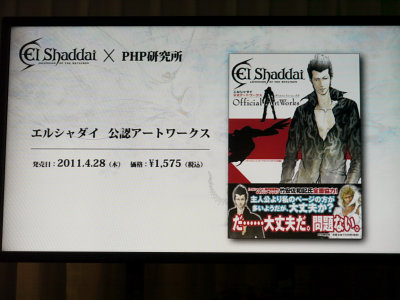 Although Ershadai, which is releasing collaborative goods just like the rushing momentum, despite the fact that it is a new title and yet before the release, it is unusual for extensive collaboration to be done so far. It seems that this kind of situation is also an indication that the movement around the same work was great.

The official page of "El Shaddai" is from the following.

El Shaddai - Elshadai - | OFFICIAL WEBSITE