A magnificent view of the big waves of clouds coming in and shattering is photographed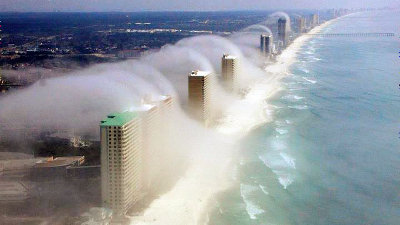 A sight was seen in Florida as if clouds were hitting the beachfront apartments.
Panhandle Helicopter
pilot Mike Schaefer accidentally saw this scene and immediately contacted the owner, JR Hott, after landing. The two immediately took a helicopter back to the coast to photograph the scene.
PhotoBlog-Spectacular 'cloud tsunami' rolls over Florida high-rise condos
It seems as if the condominiums lined up along the coast were softly veiled.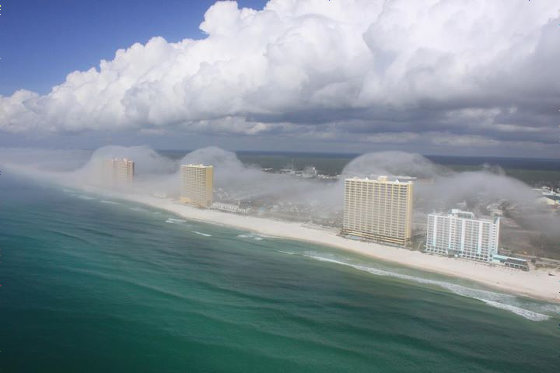 It seems that the waves of clouds are over the apartment.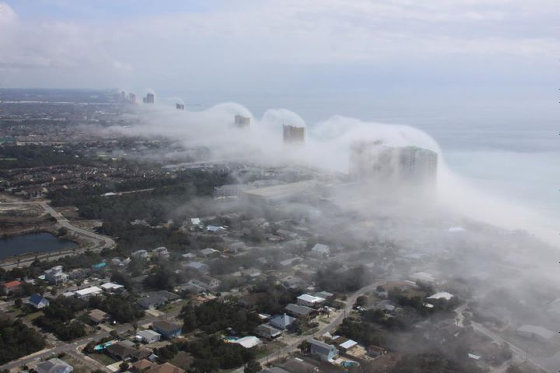 The scenery that white waves are scattered on the beach at the time of a typhoon.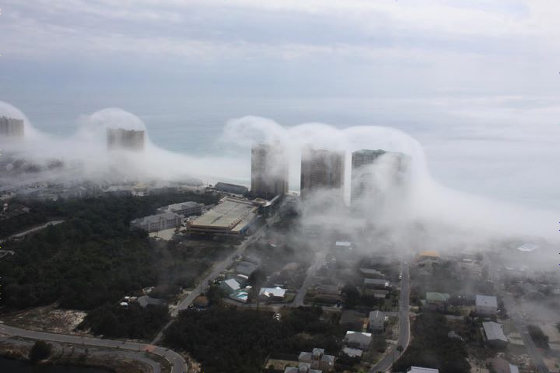 The online community describes this as 'cloud tsunami', but since 'tsunami' is a natural disaster, MSNBC commented, 'I don't want to say that.'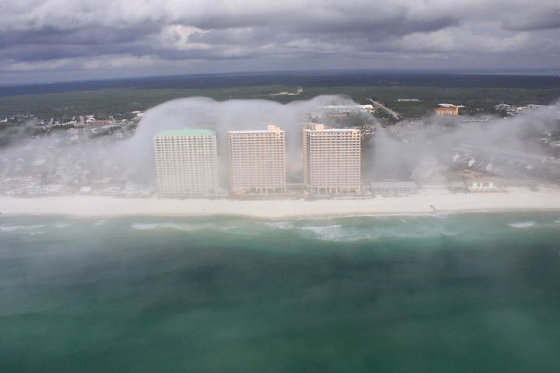 I succeeded in shooting with this helicopter.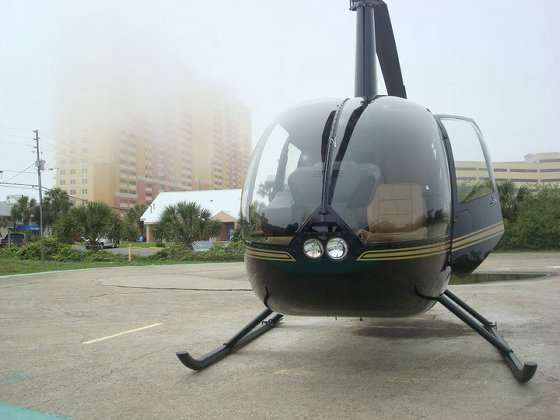 According to meteorologist Dan Sutterfield , there is about 20 degrees of cool air offshore, storing water vapor to the point of saturation, and as it cools, clouds are forming. . Hott witnessed this phenomenon a couple of times a year, but in this case the clouds were clearly visible, and the apartments were wrapped in clouds in about 5 minutes. That's right.

By the way, clouds near the city of Birmingham, Alabama have been photographed in the shape of a wave.

Giant tsunami-shaped clouds in Alabama: Incredible'wave 'of clouds | Mail Online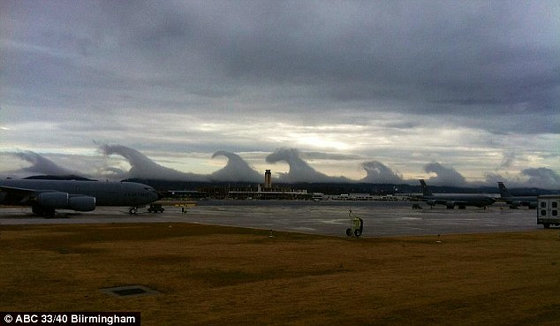 in Note, Posted by logc_nt