A large-scale forest fire in Southern California, evacuation recommendations are issued to more than 30,000 people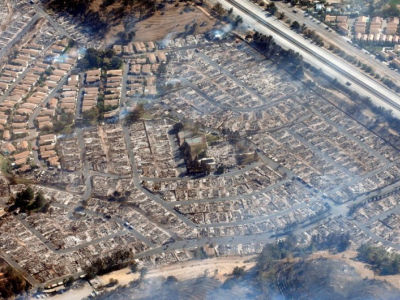 Wildfires that occurred in California on March 13 went to Montecito, Los Angeles, Santa Barbara, Orange County, and it seems that over 800 houses have been destroyed so far. Governor Arnold Schwarzenegger of California issued an emergency declaration and thousands of firefighters acted. It seems that the main seven expressways have been brought to a state of being blocked.

The state of the fire is as follows.
California burning: 30,000 flee the flames and 800 homes are destroyed as LA is ringed by fire | Mail Online

Fire in a luxury residential area Montecito. Christopher Lloyd's mansion who played "Back to the Future" Doctor (Dr. Emmet Brown) also burned down.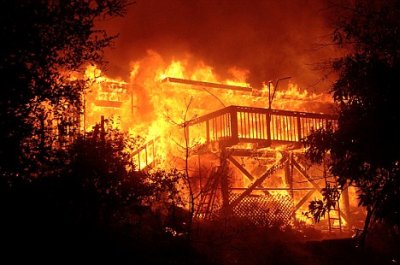 Fire fighter performing fire fighting activities at Granada Hills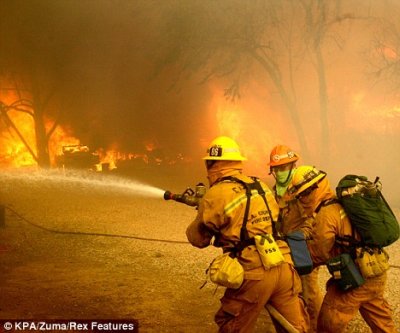 Diamond Bar firefighters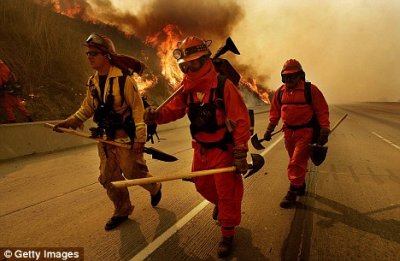 State at Yorba Linda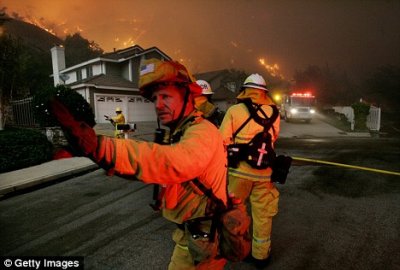 Traces of fire left in Los Angeles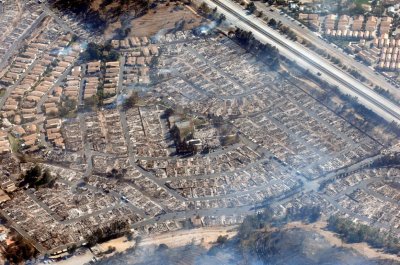 It seems that more than 500 trailer houses have burned in Sylmar park where mobile houses gather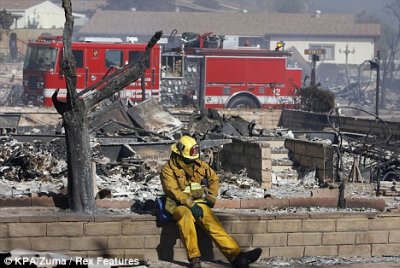 Fire fighter Michael Bowman, who lives in Los Angeles for 31 years, said, "I have never seen such a fire before."

The state of the fire taken from the sky
YouTube - Wildfires Burn Mansions in LA California - Part 3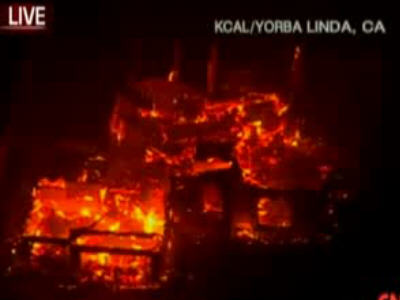 Movie taken from highway
YouTube - Fires in California - Freeway on Fire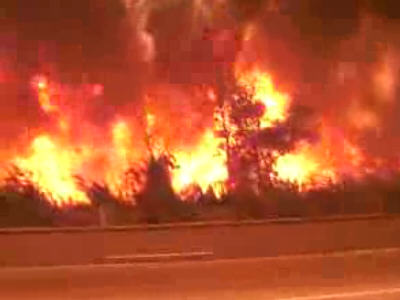 Black smoke like a cloud is rising
YouTube - California Burning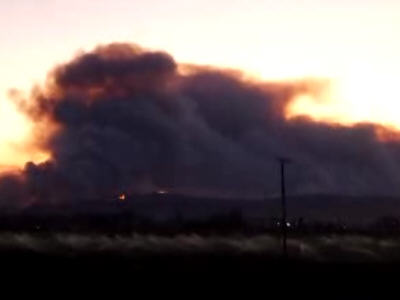 Smoke that is likely to cover the sky
YouTube - Smoke Blankets Orange California in Corona / Brea Fire