Surprising movie like a realistic movie in which mail items are delivered to the city that has become ruined by forest fires gently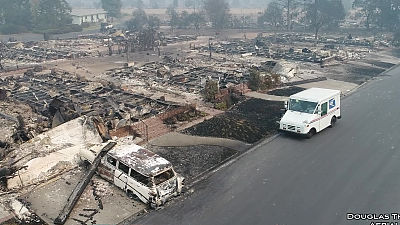 "This may be the most surreal image you see today,"The Mercury NewsIt is a picture that one truck delivers mail to the house destroyed by a forest fire. There is nothing in the place where it seems that there was a residential area once, there is nothing like a building, only the ash, the gareki and the house layout are left, and the image of the driver who puts the postal items indiscriminately in the post of nobody is There are certainly made me think.

Surreal video of postal deliveries in Santa Rosa neighborhood destroyed by fire
http://www.mercurynews.com/2017/10/11/mail-carrier-delivers-to-devastated-santa-rosa-coffey-park/

You can see the images shot by Drone from the following.

U.S.P.S Postman Delivers Mail Santa Rosa Fires Drone Video By Douglas Thron October 10, 2017 - YouTube


In the state of California in the state of California, USA, even though the fire occurred on October 9th, the momentum of the flame did not decline even after four days, the area of ​​the disappearance was 77,000 hectares,29 people have been reported to have died. In the place where the fire has disappeared already, although the traces that seemed to be residential areas are still left, the landscape has changed.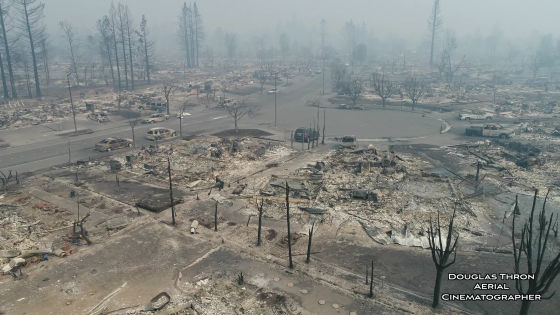 A car that stopped like that. There is only a mailbox left in front of the place where the house was once built.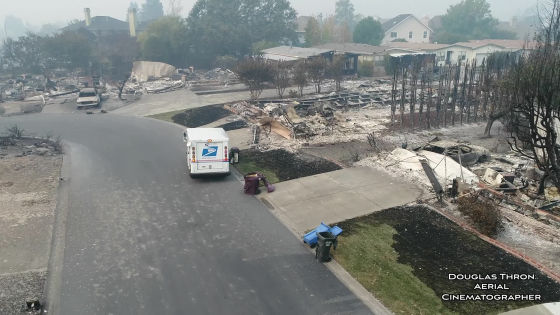 And, a driver who opens the mailbox of nobody and puts a letter.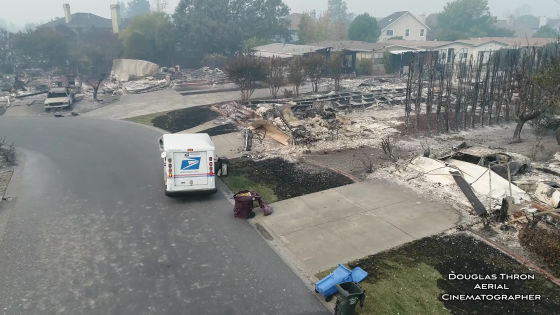 In order to deliver postal items to the next house, the driver will run in a city that has turned into an abandoned ruin.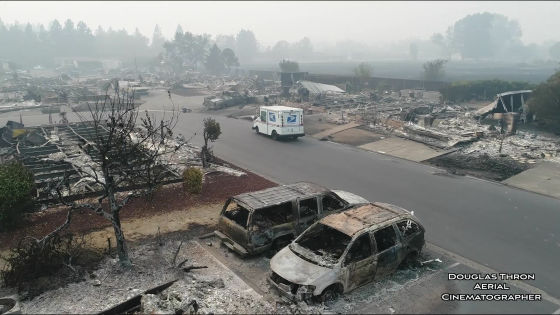 View from the sky.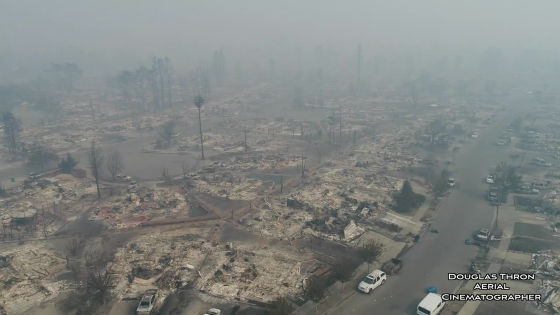 The state of the driver who delivers the mail to the ruins is quite surreal.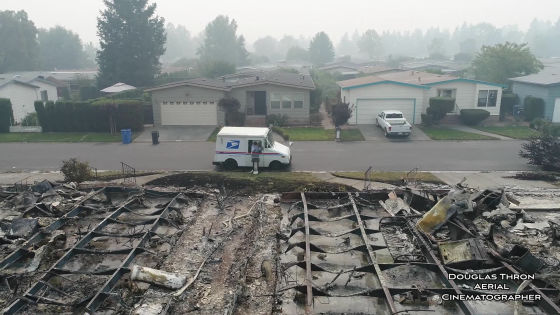 Lay yourself out and put mail in ... ...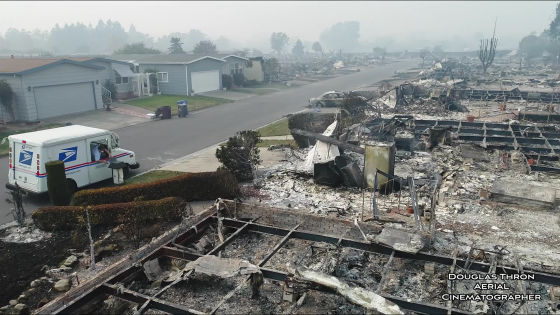 It was leaving in order to deliver the next mail item to a house with no one.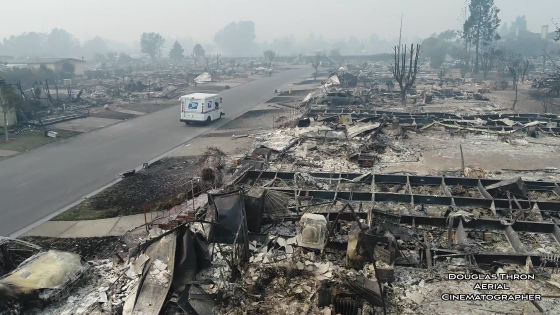 A professional drone pilot and photographer Douglas Thron said he noticed the presence of a driver to deliver the mail while photographing a town burned for a TV program. He seems to have created a movie that focused only on the driver in a situation that is too far apart.

Although it is reflected in the movie by the United States Postal Service (USPS) car, according to the San Francisco official at the USPS, it says, "Because I will pick up the mails later, I want you to deliver it to the house if there is a mailbox "It is said that it is shipping upon receiving a request.

You can see the picture taken by Thron by the drones of Santa Rosa after the mountain fires from the following.

Santa Rosa Fires Drone Douglas Thron October 10, 2017 Hilton, Coffey, vineyards, fountaingrove - YouTube

in Video, Posted by logq_fa