Pictures and movies of the accident where the tank truck exploded and burned and the road melted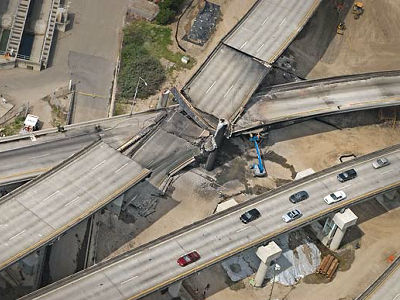 On a freeway running in California, a tank truck suffered an accident and flames up, and that heat melted the highway. Although you can see that there was a catastrophe when looking at the picture, the driver of the tank truck was saved just by owing a burn, and there was no other injured person. When you watch the movie you can see that a pretty big pillar is rising.

Details are as follows.
Tanker fire destroys part of MacArthur Maze / 2 freeways closed near Bridge

Road that flames up. Due to the tank lorries that pushed too much speed into the pillars, the fire burned about about 32,500 liters of gasoline that was loaded. It seems that the fire pillar at the time of explosion reached as high as 60 m.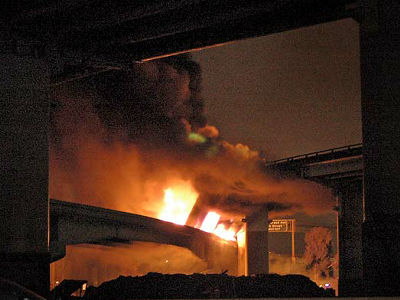 Rather than collapse, feel like bent and crooked.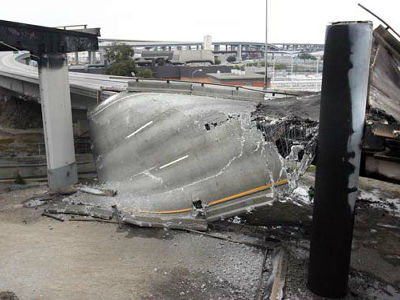 From this direction you can see the degree of bending well.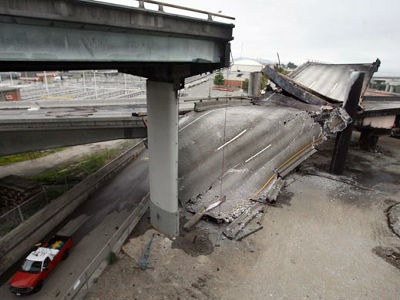 Road burned.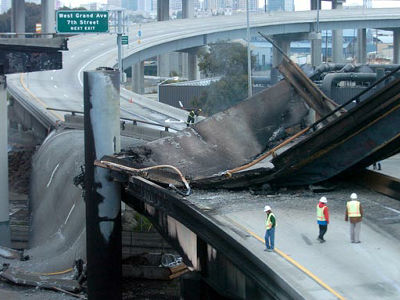 The road running above melted and collapsed, and the lower road also became impossible to pass.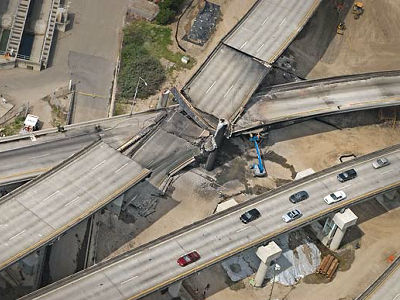 Concrete is drenched.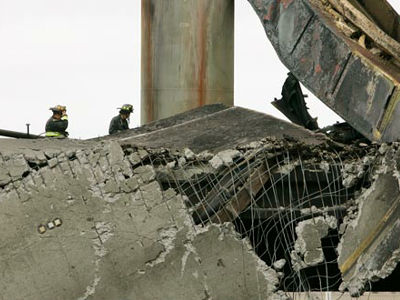 On siteBay Bridge connecting Oakland City and San Francisco CityIt seems that influence on traffic is quite large because it was a trunk road in the vicinity, and California seems to call for commuting by way other than car.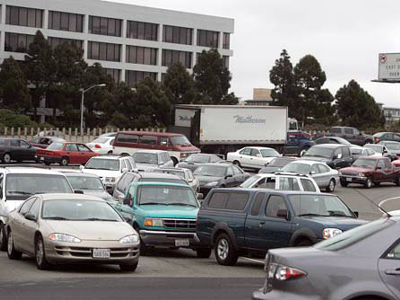 Fallen Epitaph seems to have taken pictures as it passed through near the accident site.
Oakland Bridge on Flickr - Photo Sharing!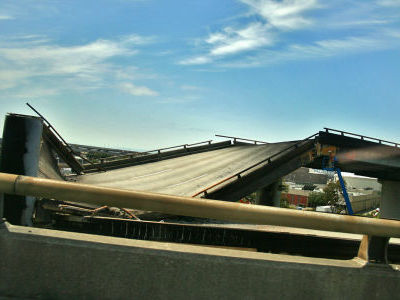 Other site pictures are from the following.

SF Gate: Multimedia (image)

The movie is below. It seems like people who passed by by chance.
YouTube - MacArthur Maze Explodes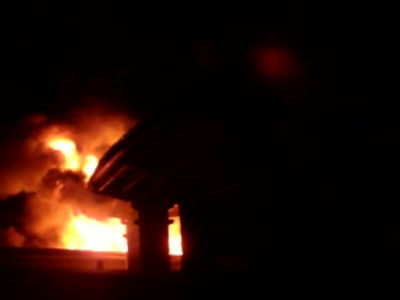 YouTube - MacArthur Maze Explodes: Part 2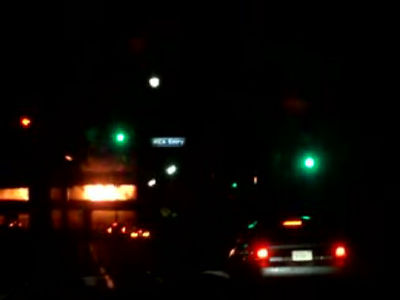 YouTube - Tanker Explosion Causes Bay Bridge Collapse