Iron, a browser that removes unnecessary functions from Google Chrome and is lighter and faster


GoogleChrome is actually an open source code "ChromiumIt is made from a browser which completed by implementing some functions on Google's own implementation there. That means that if you remove the extra extra features it will be more privacy attentive and you should be able to lighter and faster, the browser made by saying "Iron"Will be. Because it is compatible with Google Chrome, scripts that work with Google Chrome will also work with Iron.

SRWare Iron - The Browser of the Future
http://www.srware.net/en/software_srware_iron.php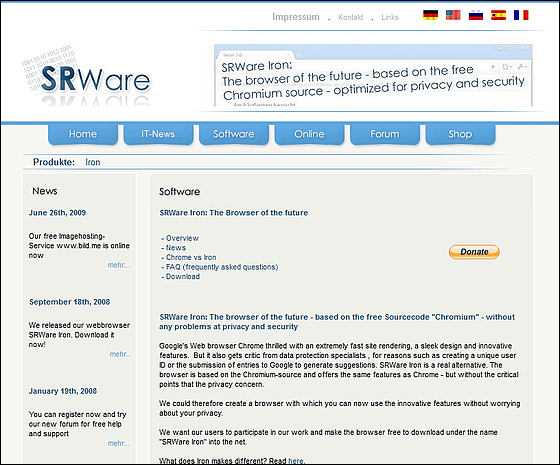 The difference between Google Chrome and Iron is summarized in a tabular format on the following page.

Chrome vs Iron
http://www.srware.net/en/software_srware_iron_chrome_vs_iron.php

What is being scraped off by Iron

Installation ID: GoogleChrome generates an installation ID at the first launch after installation and sends it to Google, and it is used for generating promotion code at the time of campaign, etc. Iron does not have this function.

Suggest function: All strings entered in the address bar will be sent to Google, but Iron will not send it.

Another error page: If you enter the address of a page that does not exist in the address bar, that address will be sent to Google and a different error page will be returned from Google server instead. Iron does not do that extra thing.

Error report: If you crash, that information will be automatically sent to Google. Iron does not have such a function in the first place.

RLZ tracking: Information generated when Chrome was downloaded and sent to Google servers. Iron does not track users every time.

Google Updater: Because Iron does not have "Google Updater.exe" where Windows is kept secretly during startup, it does not consume precious computer resources.

URL tracker: It's set 5 seconds after Google's page is called, but not in Iron.

There are no abilities by just scraping, so the following three useful functions are added instead.

Added by Iron ◆

Ad block: There is an easy-to-use ad blocking function (hereJust put adblock.ini in "SRWare Iron" folder of the main body)

User Agent switching function: You can name your favorite UserAgent by rewriting UA.ini

Enhance thumbnail at preview: When you open a new tab, GoogleChrome will display 8 thumbnail images, but 12 Iron can be displayed.

◆ Download and Installation

For WindowsThis pageAnd click "Download" to download the installer. Incidentally,For Linux here,For Mac hereis.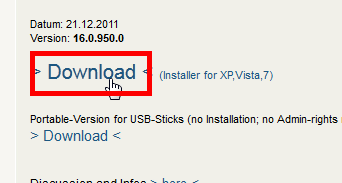 Below, we will explain the case of Windows version.

Click on the downloaded installer to start up




Click "OK"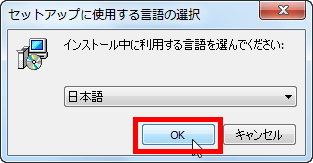 Click "Next"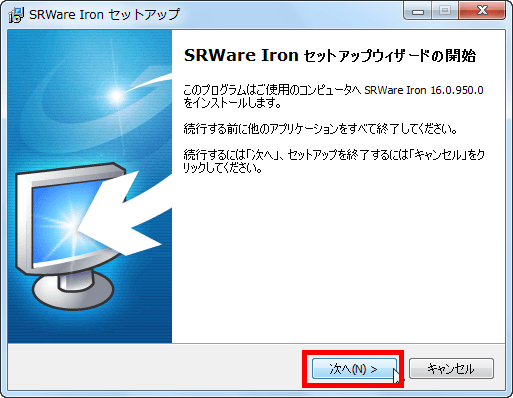 Please check above and then click "Next"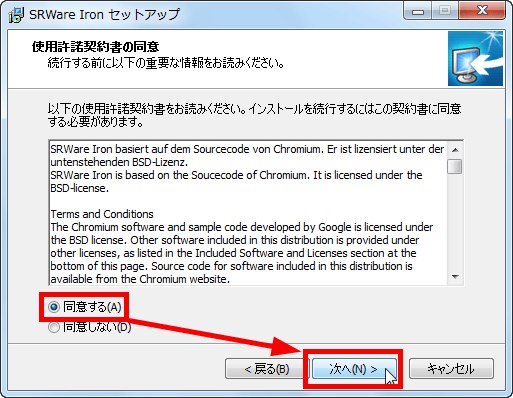 Click "Next"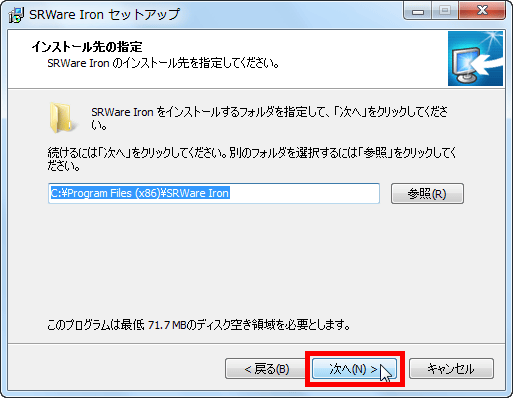 Choose whether to set Iron or Google as the start page and click "Next"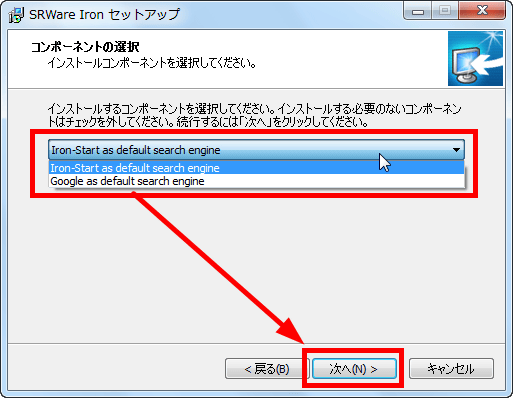 Click "Next"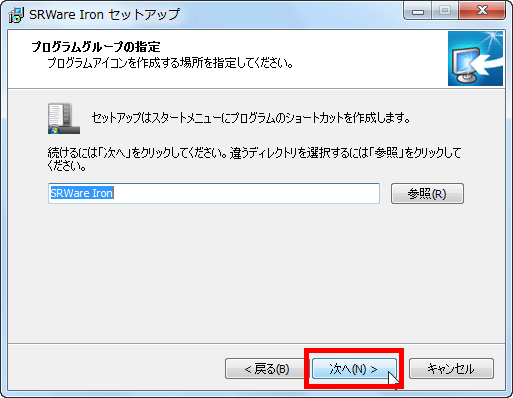 Click "Next"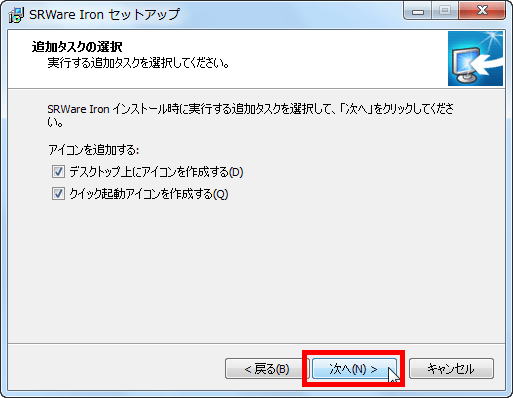 Click "Install"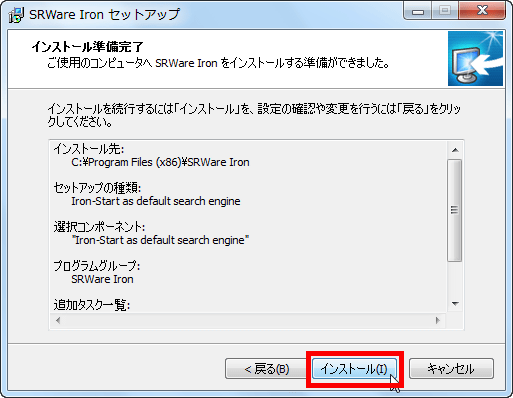 Click "Done"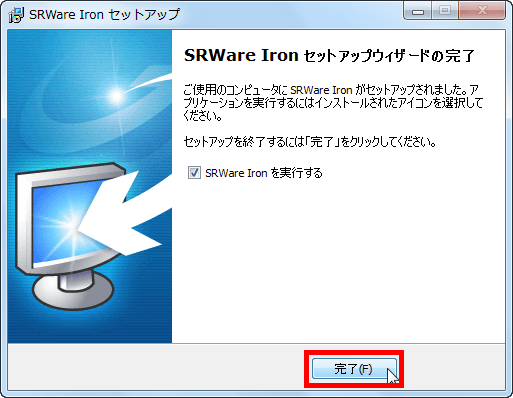 It starts like this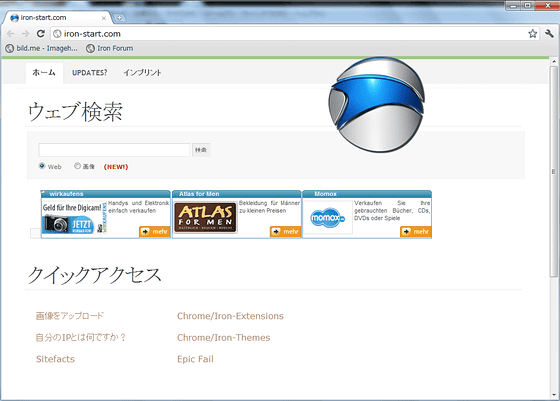 The menu is completely Japanese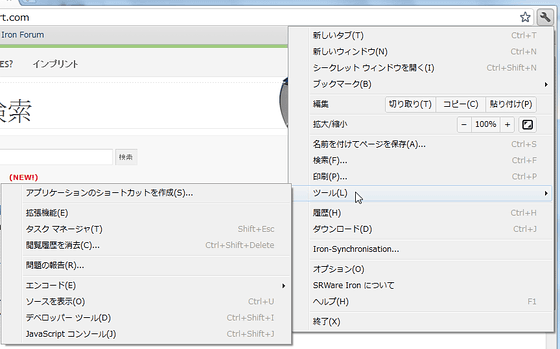 That's part of the synchronization feature in Chrome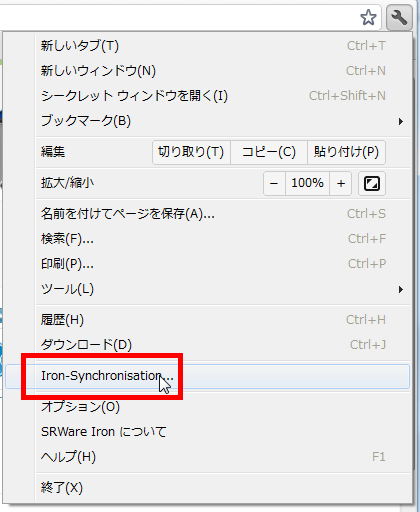 It is as usual with this kind of feeling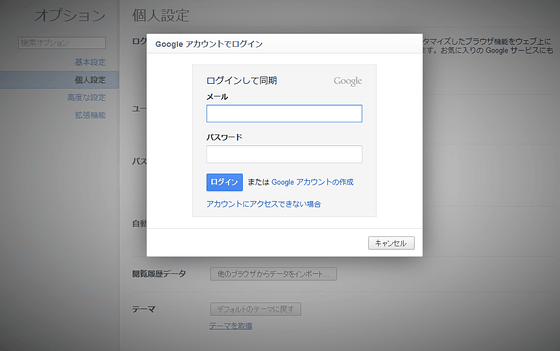 Various settings are like this