The most dangerous in the world! Is it? A rush home, a common daily life of the Mexican border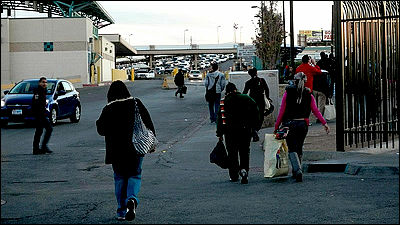 I saw an ordinary and unnatural sight in the city of America - Mexico border facing Ciudad Juarez in the world's most dangerous city · Mexico.

Hello everyone.World newspaperIt is Matsuzaki Atsushi of. From the last time in Las Vegas I went to Arizona (Grand Canyon and Sedona) and moved to El Paso, the border city with Mexico. In the future, I will enter Mexico from Ciudad Juarez of Mexico side.

On a larger mapYour locationShow

The streets of El Paso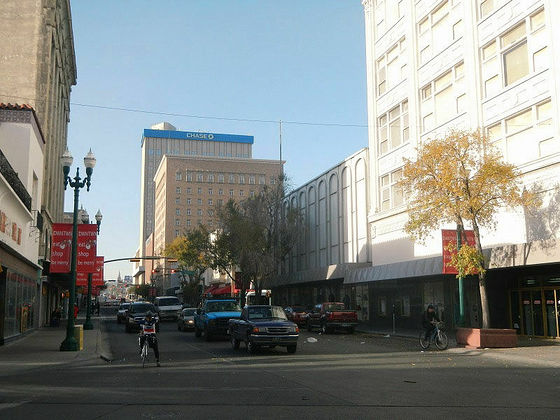 El Paso has five bridges that cross the border with Mexico, and a lot of Mexican people walk to the US side every day. And in the evening, near the border gate we can have a line of people returning to Mexico. Rush back home across the border. What they are returning is Ciudad Juarez, which is said to be the most dangerous town outside the war region, at the forefront of drug conflicts broke out in Mexico in recent years.

The security situation of Ciudad Juarez is as follows (quoted from Ministry of Foreign Affairs Overseas Security HP)

Especially the deterioration of public security in Juarez city of Chihuahua State is remarkable, and in 2, only 2,738 people in the city caused murder related to organized crime related, and in February 2011, incident occurred when a Japanese person on business trip was shot did. In addition, for the conflict between organizations and assault on the security authorities, automobile bombs are used, hand grenades are thrown in, etc., and its methods are also intimidating and indiscriminate. On the other hand, general security has also deteriorated, and abduction, robbery, theft, etc. are occurring frequently. For that matter, we recommend that you consider seriously considering your own safety, such as traveling and staying in these cities and the surrounding areas, and to take sufficient safety measures.

El Paso is America, almost Mexico. Men who wear a Mexican hat swagger, Mexican restaurants are around, and 80% of the conversation I hear in town is Spanish.

Downtown El Paso. The city is kept clean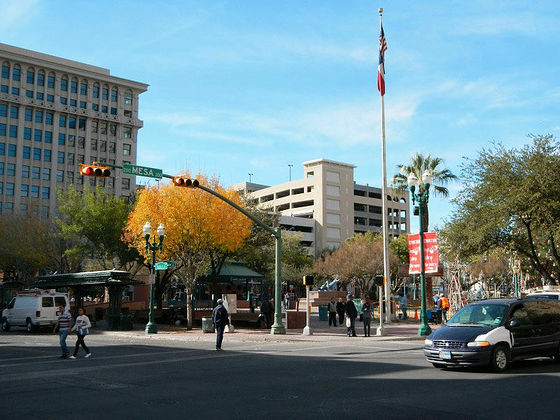 El Paso's downtown is an office town so few people



Mexican Hat's uncle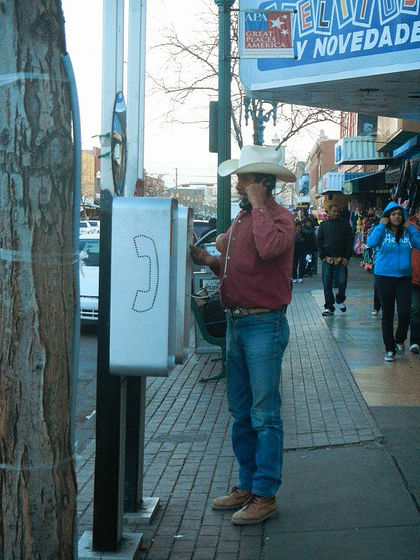 In clothing stores football Mexican national uniforms (imitation)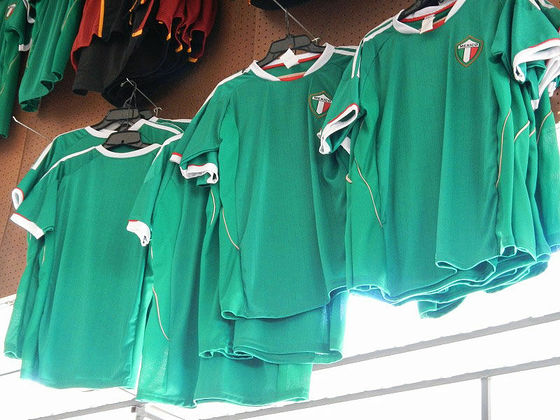 It was a copying machine if I thought something on the roadside (12/04 13:58 postscript, according to the pointed out by readers this is "a vending machine for newspapers")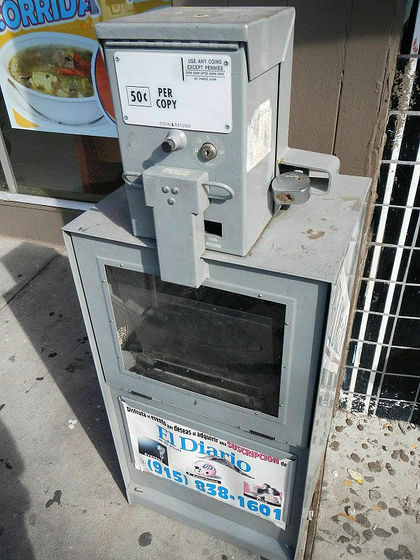 El Paso is the most lively, El Paso street. Because it leads to the largest border gate.

Go straight for about 1 km and you will hit the border bridge / Santa Fe bridge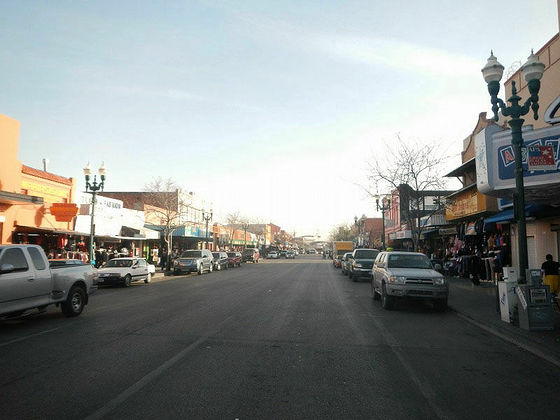 As you go further, the number of shops will increase. A Mexican counterpart whose nearly everything transcends.

Most store signs are written in Spanish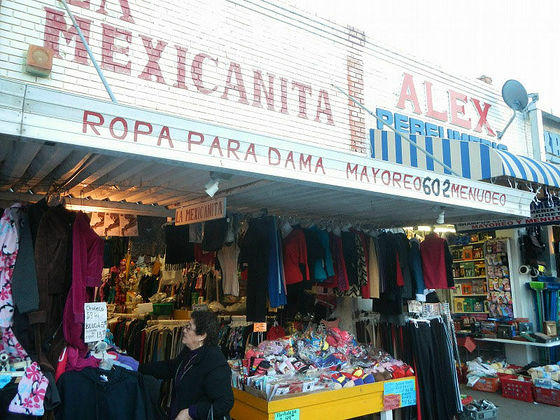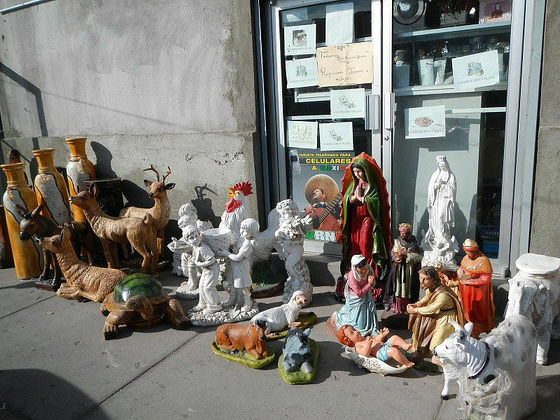 There are many underwear shops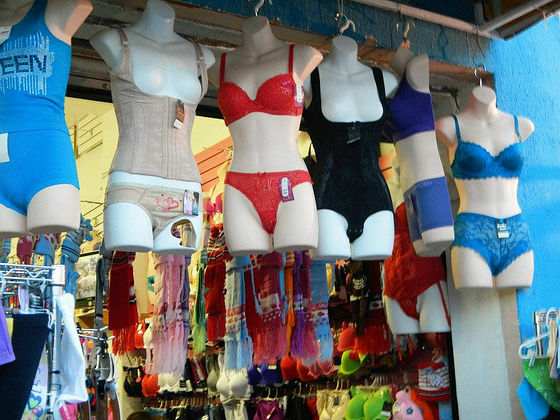 The price tag is almost written in Spanish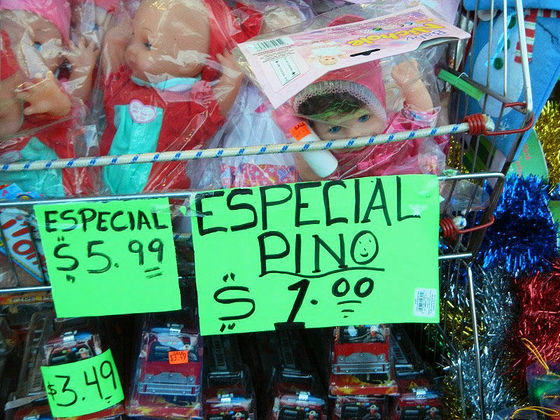 Artificial flower shop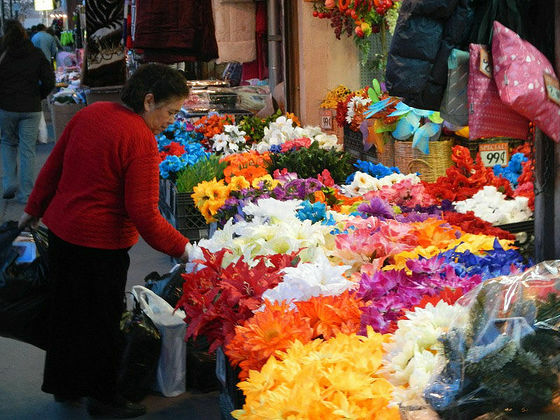 Apple Candy!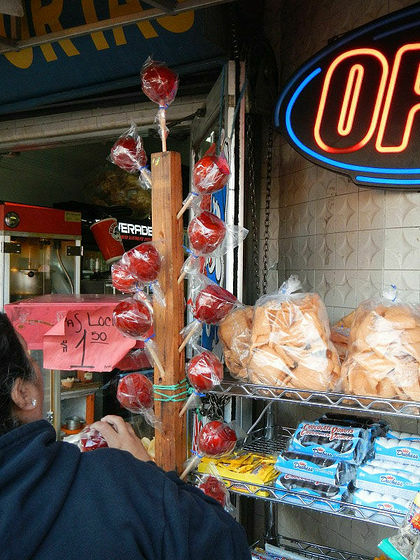 There are many stores of Chinese owners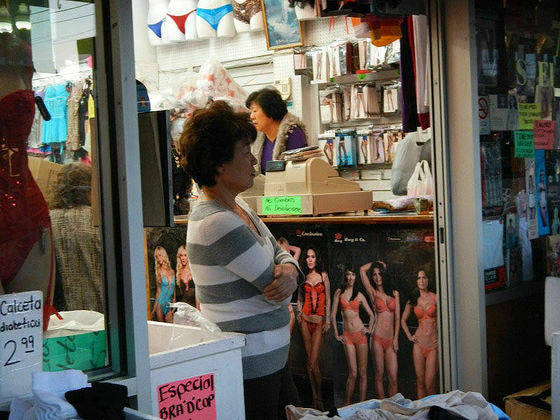 I saw the border gate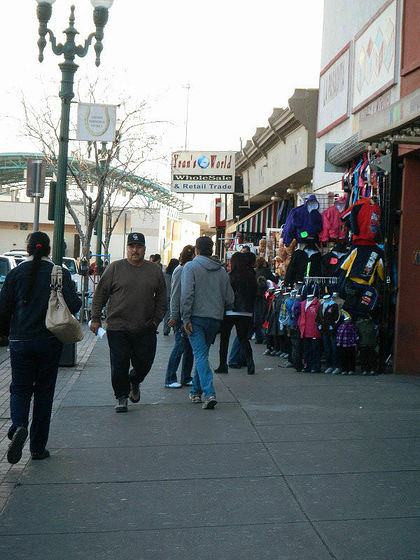 Arrival at the border gate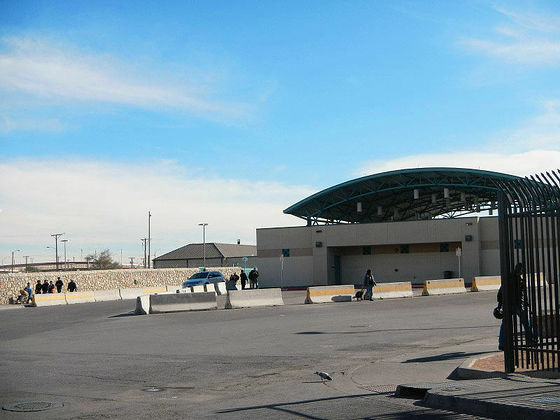 People who come from Mexico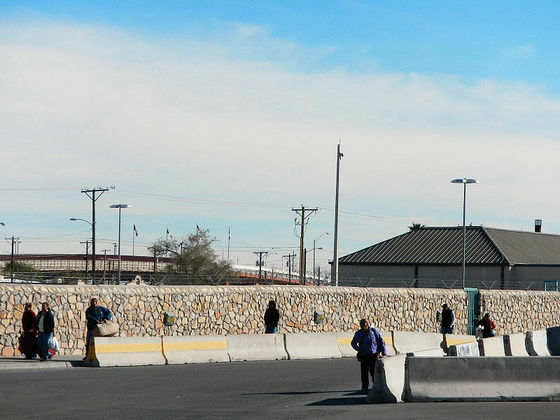 I will proceed further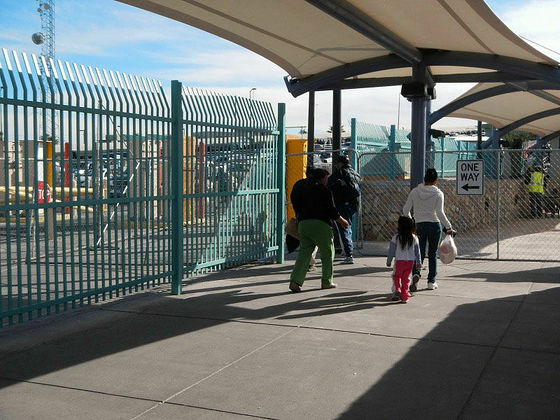 I will pay 50 cents at the packing place. There is a bridge beyond this.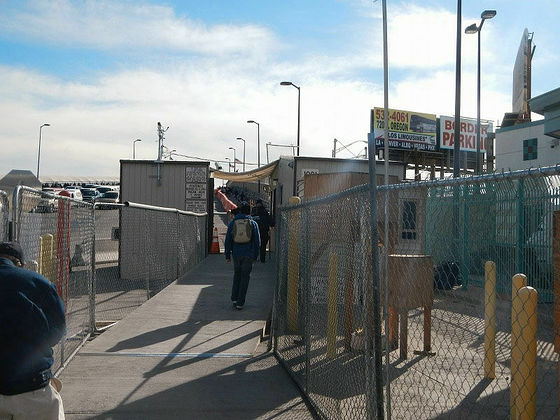 And around 4 o'clock in the evening, the home rush starts.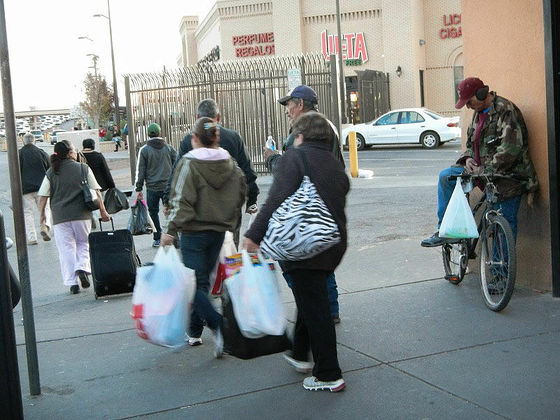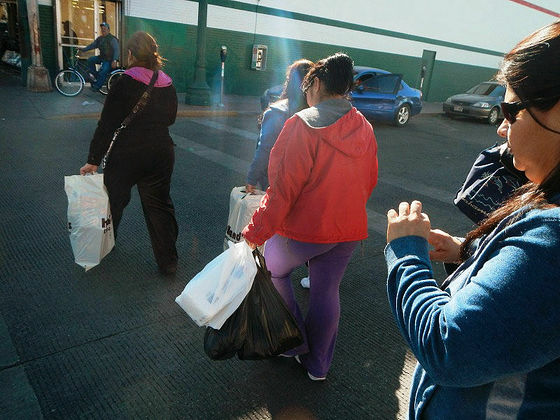 Everyone seems to be crossing the border with "neighborhood sense of shopping". I will hurry home luck with my loot.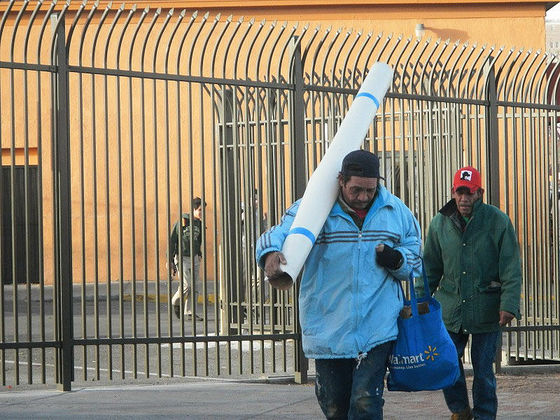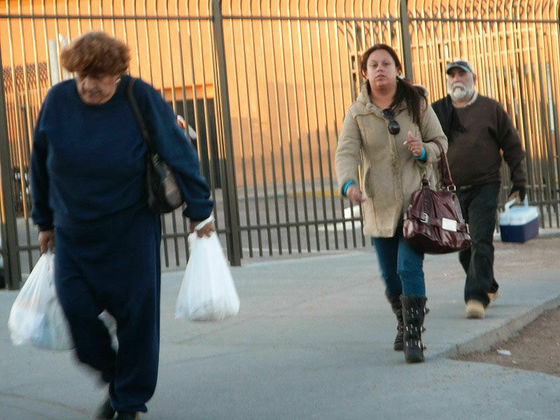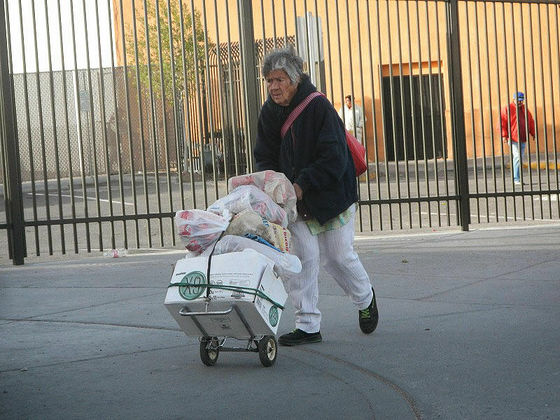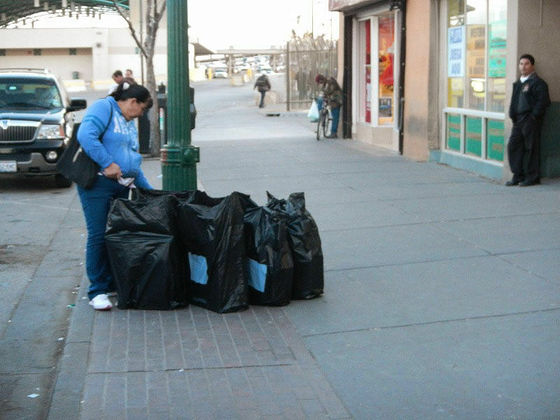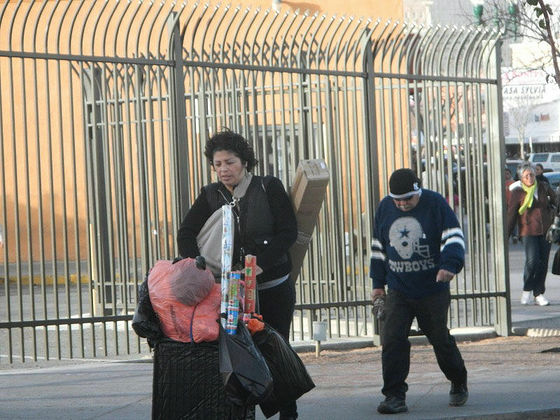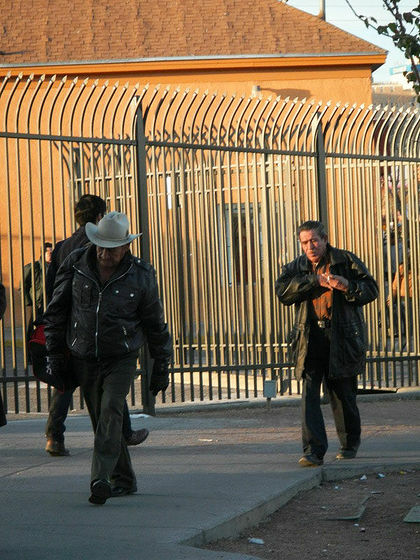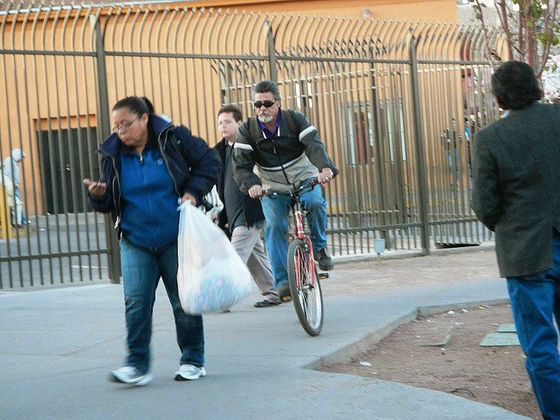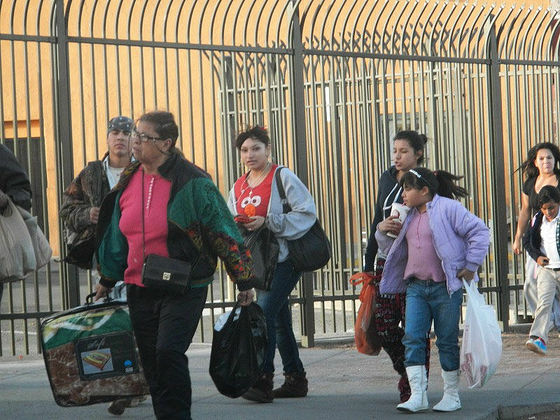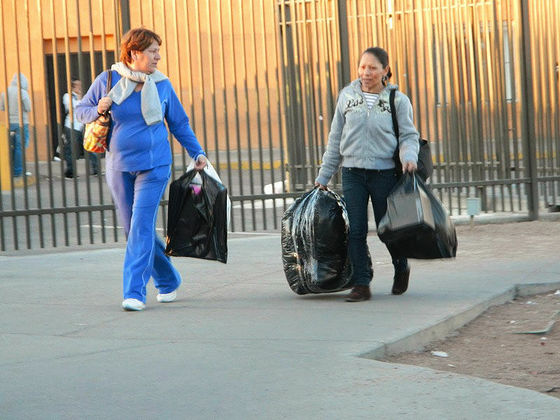 According to the local people, again, their main purpose is to buy. Everything seems to be cheap for tortillas and eggs, which are indispensable for Mexican cuisine. After that, it seems that milk is more refreshing in America. By the way, the Mexican who met in the middle of the bridge said "I went to the bank." For them, the border is completely incorporated into the everyday life.

Tortilla sold at El Paso Street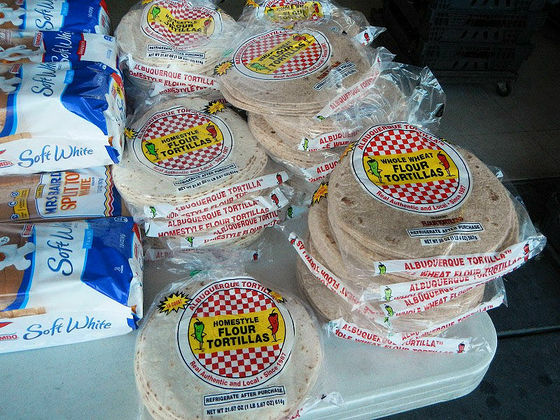 In the world's most dangerous city where they will return - Ciudad Juarez. Anyway, I went over a bridge for a short time. I was surprised to see this in a very calm atmosphere when I entered the town while living in bibi (impression as long as I walked the main street near the border gate during daytime).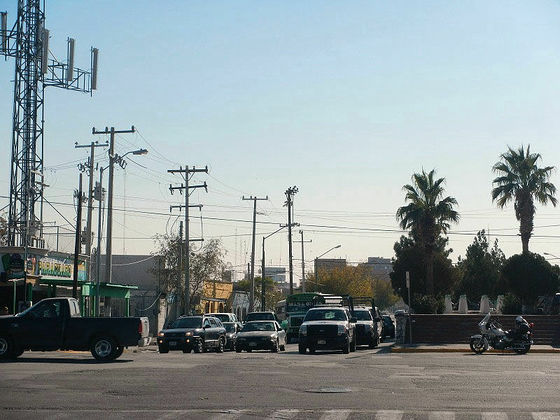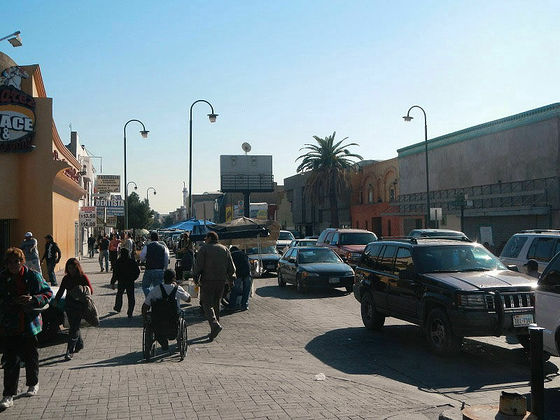 A painter who drew a picture with an atelier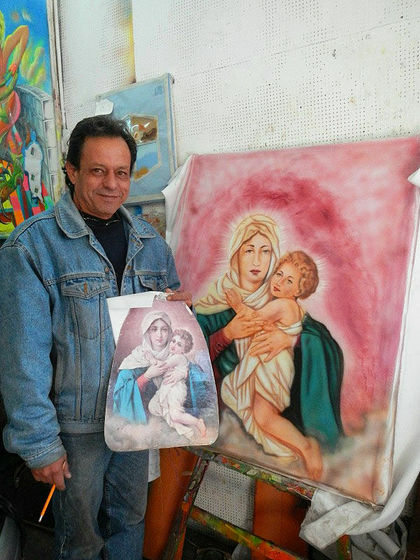 Dairy stands outstandingly along the street extending from the border gate. Because medical expenses are cheap, many people come from America.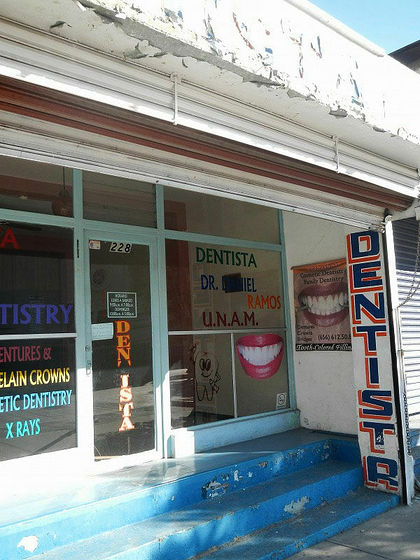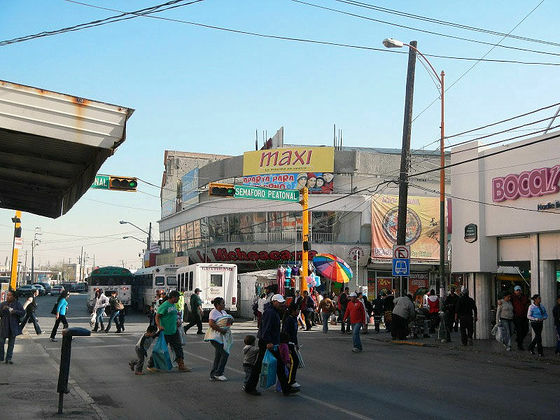 Market full of people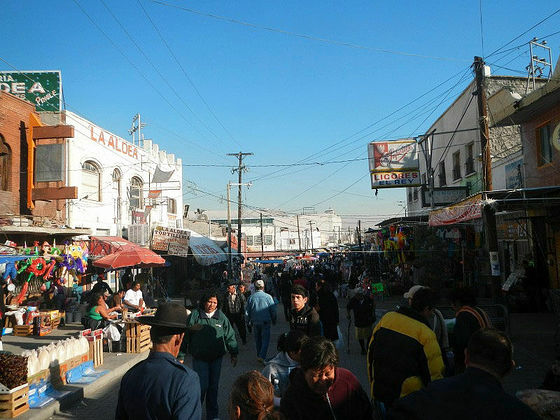 Column of cars extending to the border gate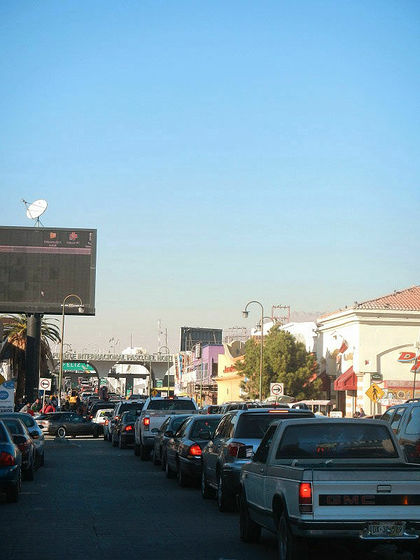 Uncovered cake shop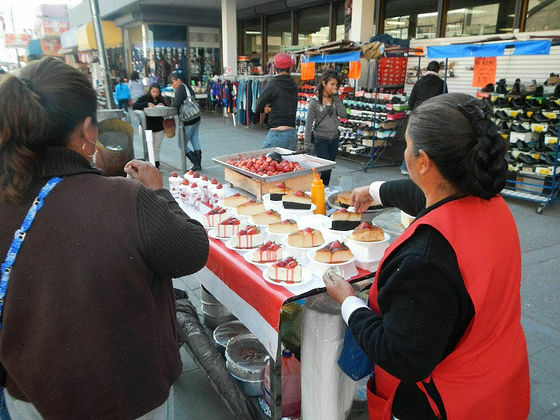 Nonetheless, a policeman who had a machine gun standing in the street, a police car sneaking a siren, passing at a tremendous speed, a truck carrying about 10 soldiers was patrolling, and this is a drug conflict There was also a spectacle that realizes that it is the front line.

Is there such a peaceful park sometimes becomes a place for gun battle?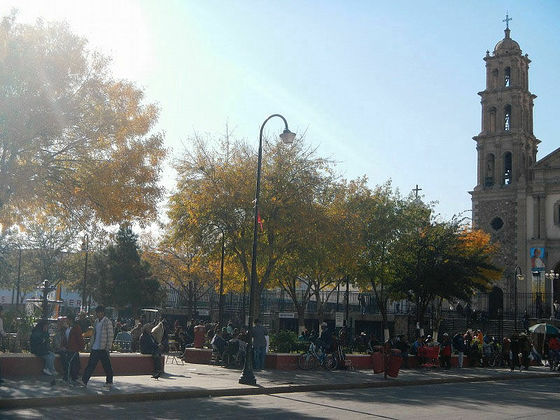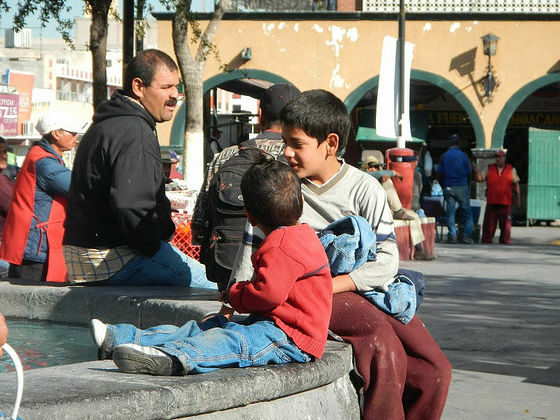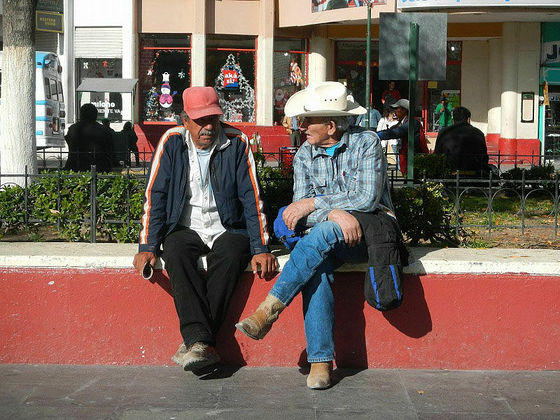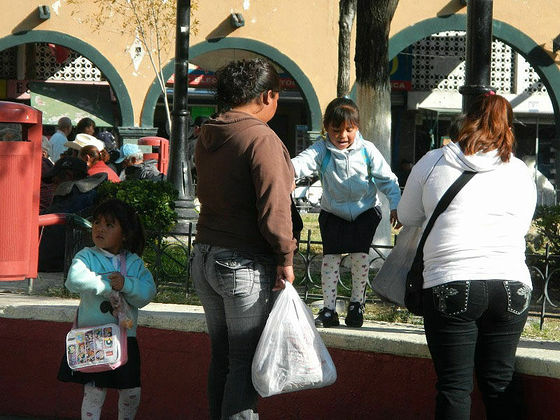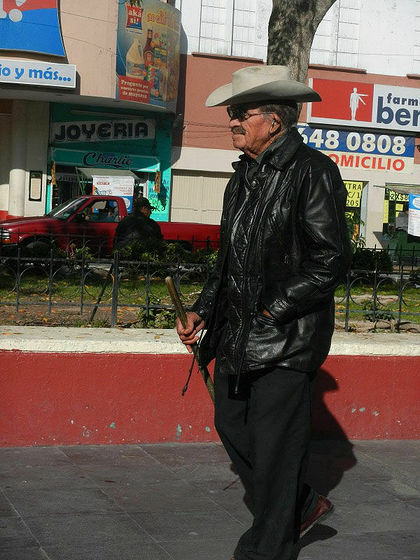 Everywhere I have everyday life, I felt it was only everyday. It is the same even in a city that is said to be the most dangerous in the world at the border.

Night view of Ciudad Juarez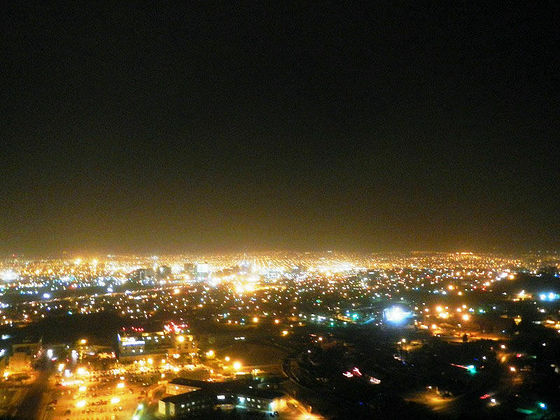 (Sentence / picture: World Newspaper / Atsushi Matsuzaki
http://sekaishinbun.blog89.fc2.com/)