Avenomics also has blue inflation and a country that has fallen into a currency deprived in South America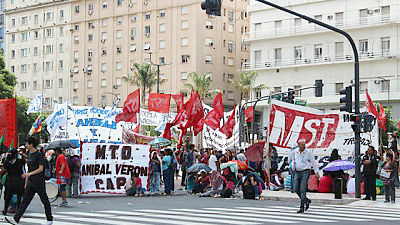 Inflation can not bear to raise prices, police officers are also striking wage increases. And the raids of the mobs of those who got the gap. Argentina is getting into confusion. capitalBuenos AiresWas called "South America's Paris" and had achieved a smooth economic development, but declared the default without being able to repay external debt at the end of 2001. The Argentine economy, which had been recovering since then, was trying to reach a difficult situation again.

Hello,Around the World Bicycle WorldIt is Takuya Sudo @ Chaliderman. Argentina's currency decline that shook the world hit his pocket, which had been exchanged beforehand. I was intrigued by the rate going up day by day, but I managed to calm down in the latter half of my stay somehow.

Current affairs dot com: 9 people died in looting = absent in policemen strike - Argentina
http://www.jiji.com/jc/zc?k=201312/2013121100093

[Buenos Aires AFP = current affairs] In Argentina, policemen strikes are ongoing to raise wages and improve working conditions. Plundering occurred in various places for good absence of police officers, and on the tenth day after a week passed, the number of deaths reached nine.
In Argentina, things that we can not understand normally happen. I examined the domestic circumstances of Argentina a little, including what I thought during my stay.

◆ Capital city Buenos Aires
In the southern part of Patagonia · The capital, Buenos Aires moved by air from Ushuaia, suffered a foot in the city. This high-rise building stands like this far from the scene from Bolivian capital La Paz. The cityscape is fine, but it makes me realize that even if it looks like Europe, graffiti and garbage are found everywhere, and sidewalks and roads are damaged, it is South America. Ushuaia was cold and heavy clothes, but in Buenos Aires the sun was strong and it was okay with one T-shirt.

High-rise buildings in business districts reminiscent of Japan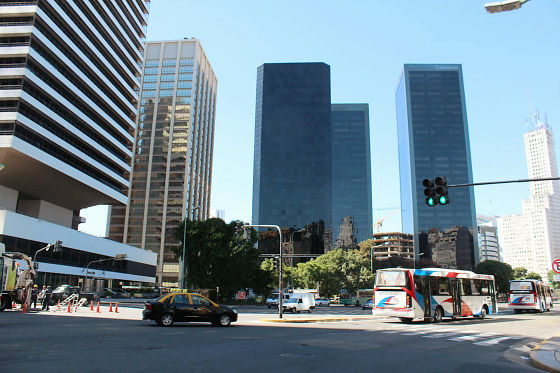 To McDonald's on the street corner, a huge electronic bulletin board of Coca-Cola products.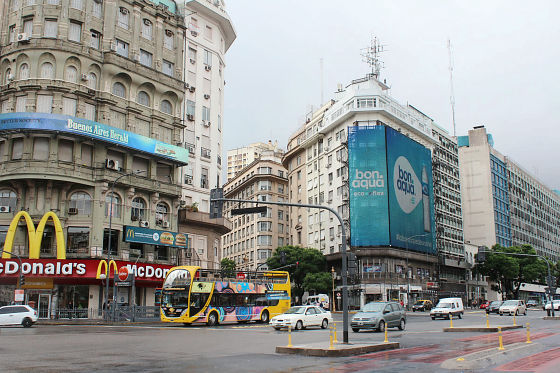 People crossing a pedestrian crossing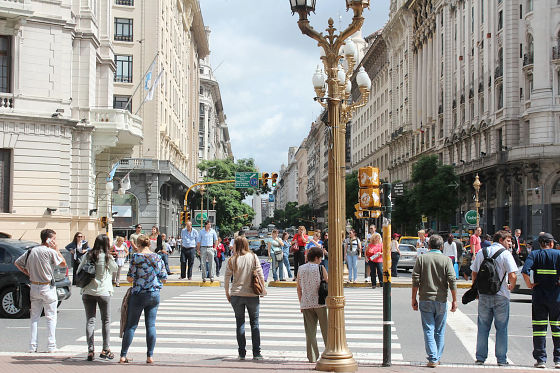 A statue standing in the center of the intersection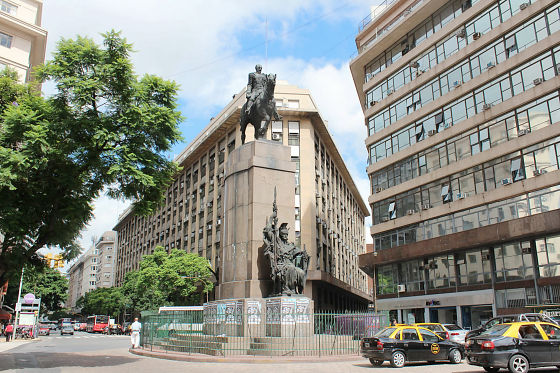 Florida street in the pedestrianized area is a shopping area where department stores, clothing stores, restaurants and fast food shops lined up.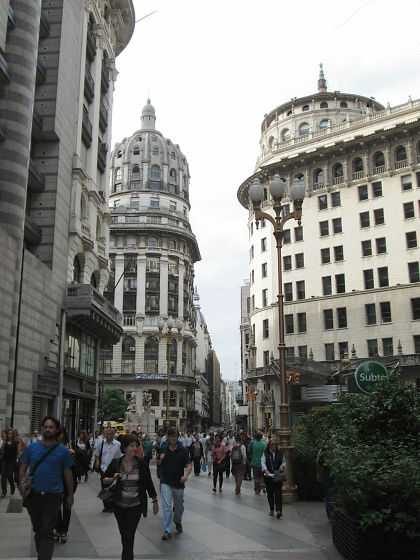 The building in the back is the Presidential Palace of ArgentinaCasa Rosada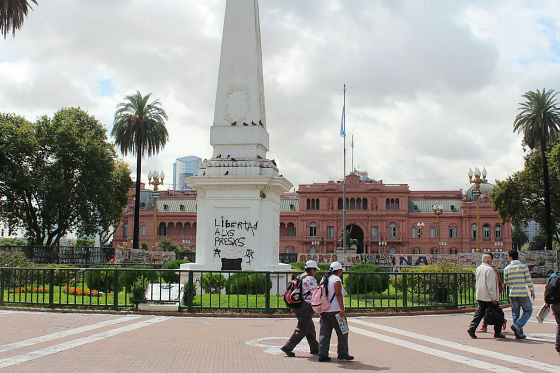 Pierce the city center north and southJuly 9th boulevardIs a huge street with seven lanes on one side. Because visibility is far open, it is a pleasant street just walking.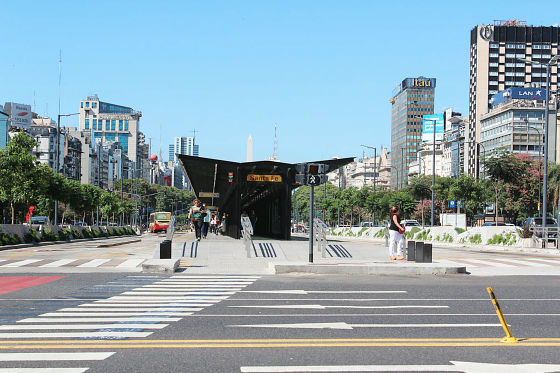 Fashionable art drawn on the wall of the building on July 9th ahead of the main street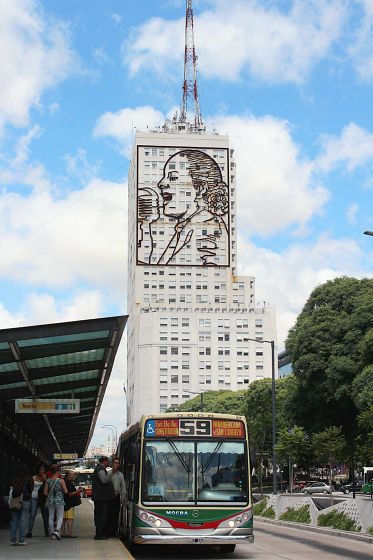 World newspaperMr. Matsuzaki of "It is the second most beautiful bookstore in the world, soaked in an elegant timeStopped by the bookstore who made an article called "the article. Actually, I also get Japanese manga (Spanish).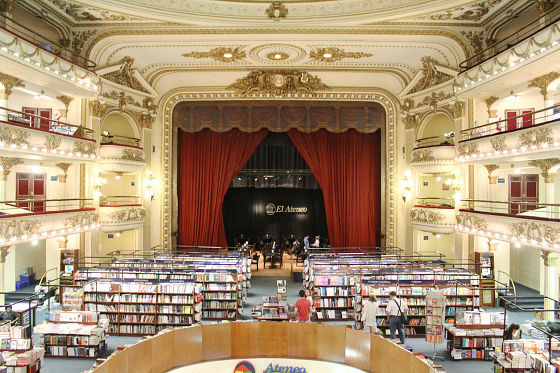 I recall the Europe that ran before on the road running inside such a building.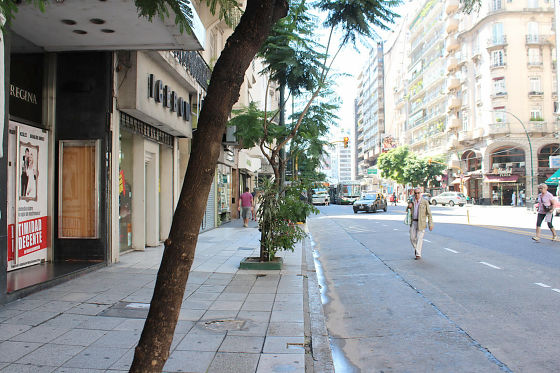 Fashionable on the sidewalkTangoSteps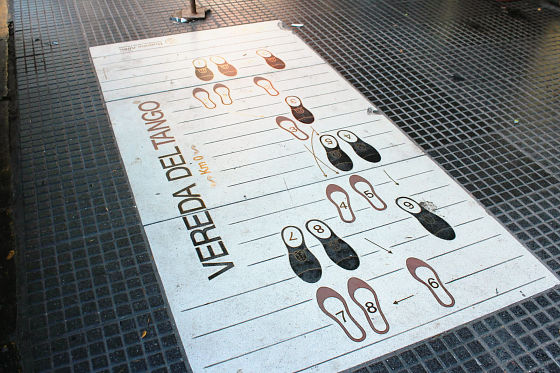 A breath in a beautiful park that was in the city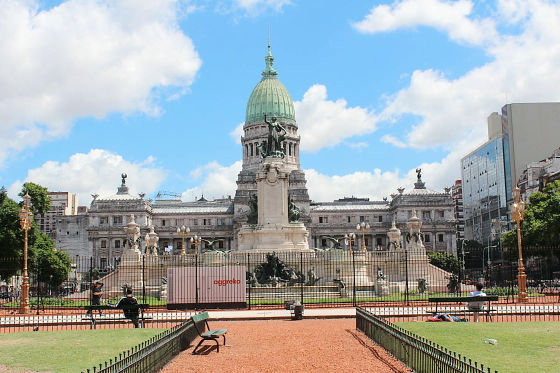 In the city there is also an elevated urban highway being stretched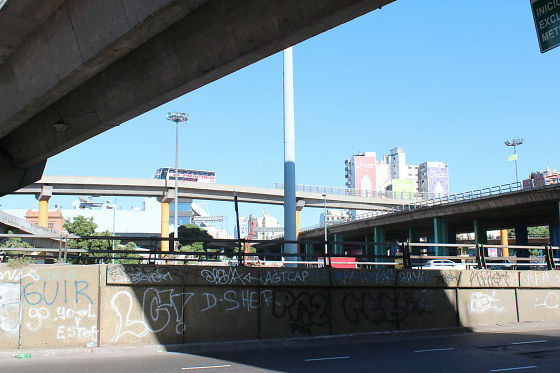 It is also home to football's Boca JuniorsBoca districtThe colorfully colored streets called "caminito" are touristic areas and were crowded with a lot of tourists.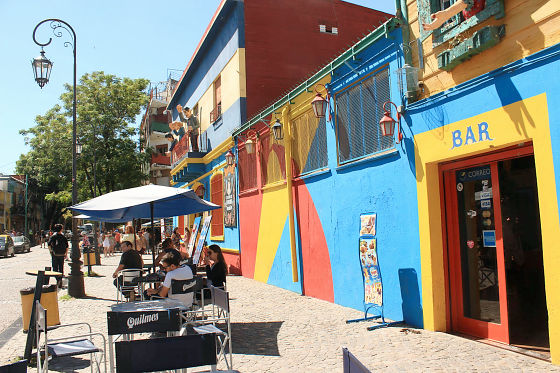 At the restaurant in the Boca district, I was fascinated by the two who were dancing nice tango.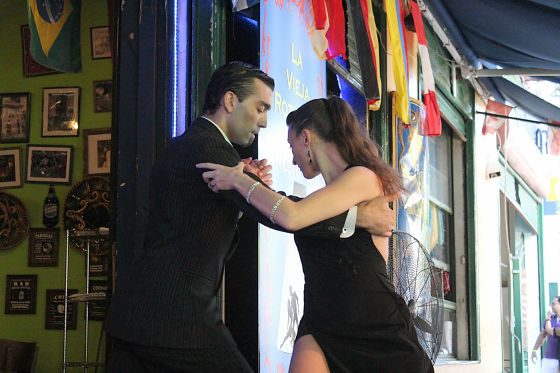 It is not limited only to the capital that developed in Argentina. For example, "A magnificent view from Bariloche in Argentina called 'South America Switzerland'"It was Bariloche that was the entrance of Patagonia.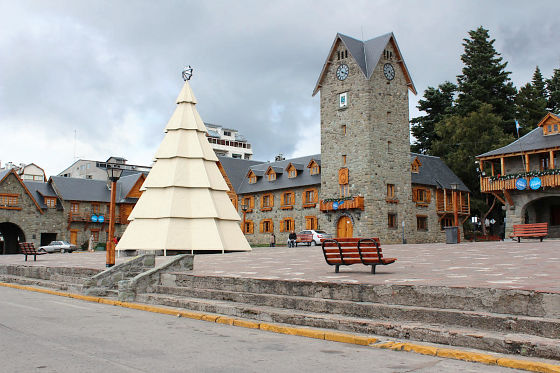 "A scene of a miracle that Fitzroy attracts Perito Moreno glacier and the wilderness of Patagonia"Popular tourist city in Patagonia, appearing in Calafate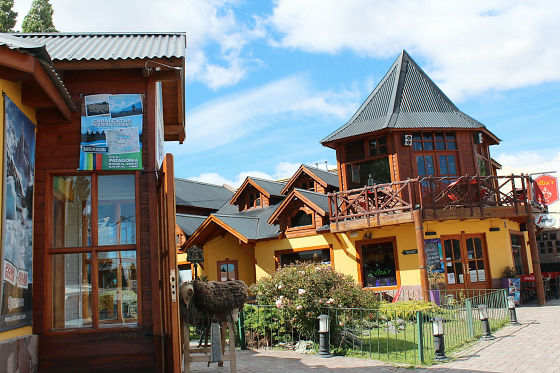 "521 days and 25,698 km were needed to traverse the Americas by bicycleUshuaia at the southernmost tip of Argentina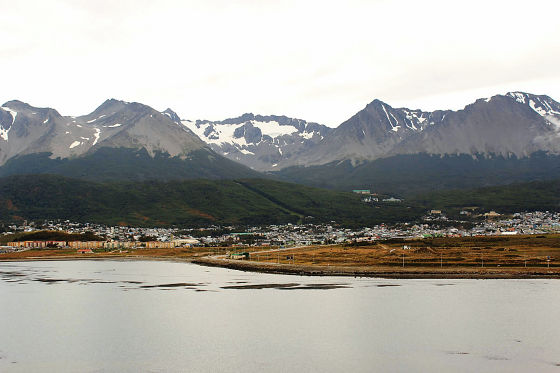 Feeling, in South America it was developing as much as Chile. The Andean Colombia, Ecuador, Peru, Bolivia and southern Chile and Argentina have big walls. In Argentina where the economy is in good condition and the economy is bad, there are differences again.

◆ dark exchange
In Argentina, banknotes of 2 · 5 · 10 · 20 · 50 · 100 pesos and coins of 1 · 2 pesos are used. A new bill circulating since September 2012 has 100 pesos with different designs. Sometimes small banknotes of less than 10 pesos became crushed.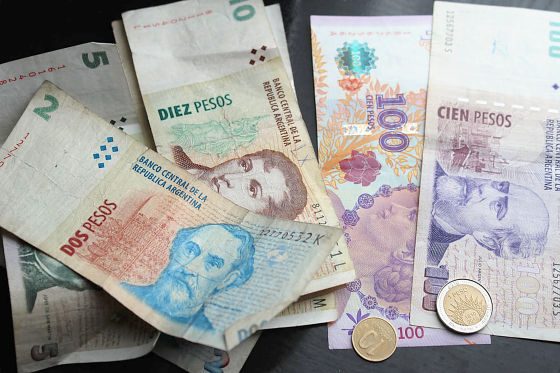 Since 100 pesos of the highest amount of banknotes will be about 1000 yen at the darkness rate, bulking if you exchange a large amount will be bulky. Argentina's anomaly was striking, as Paraguay with an inferior economic scale has a maximum amount of bills of 100,000 pesos (about 4000 yen) and 100,000 Guarani (about 2250 yen) in the neighboring Chile.



In Argentina's dark exchange, on the Foreign Ministry's overseas safety website ......

Overseas Safety Homepage: Basic data on safety measures
http://www2.anzen.mofa.go.jp/info/pcsafetymeasure.asp?id=241

(2) Currency exchange from foreign currency to Argentine peso is possible at bank branch offices in the airport and exchange offices in the city. At sightseeing spots such as Florida street, there are cases where you can call a so-called yami exchange which presents an advantageous rate on the street, but since such a cash movement is an illegal act and there is a possibility of getting a fake tag, Please be careful not to get on such invitation.
It is written that it is a bad thing, and unexpectedly Argentine people are looking for foreign money all at once. A souvenir shop in a sightseeing spot, a door of a travel agency, and a show window were dignifiedly exchanged for the exchange rate of darkness.

Bariloche's cloth shop



El Calafate Travel Agency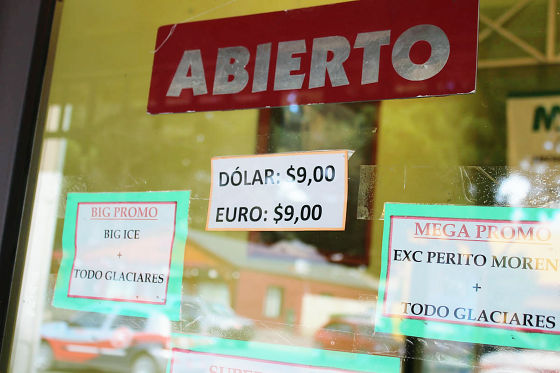 Guide to the dark rate set at the entrance of the door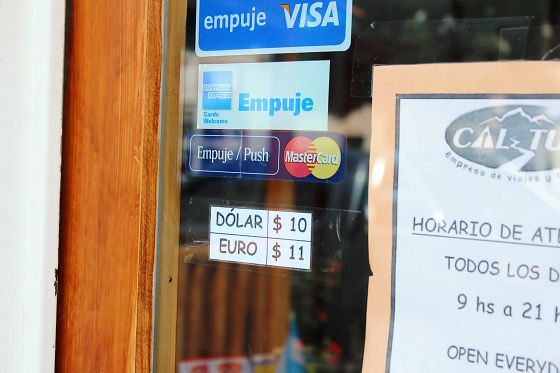 Present firmly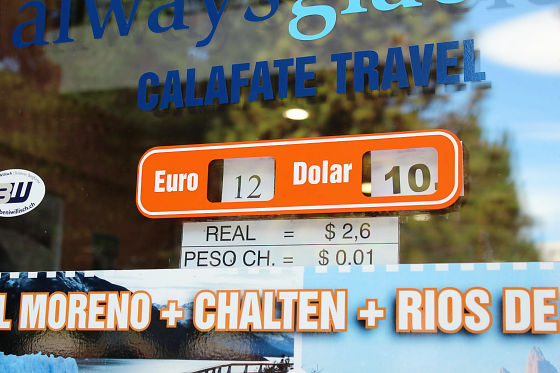 Discovered in Ushuaia at the end of the south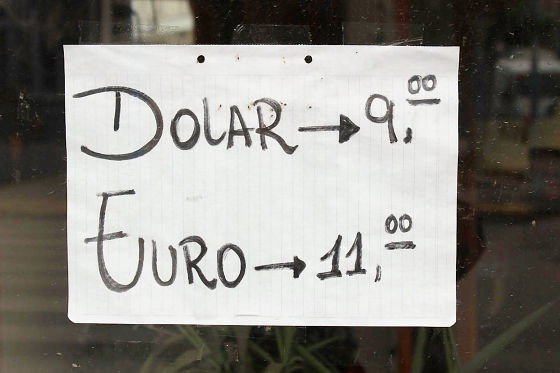 In Buenos Aires, there was also in Florida Street of downtown. Even if you are walking normally, you've got a big chorus of "Cambio, Cambio (currency exchange, currency change)". However, please note that some junior high school students are doing this.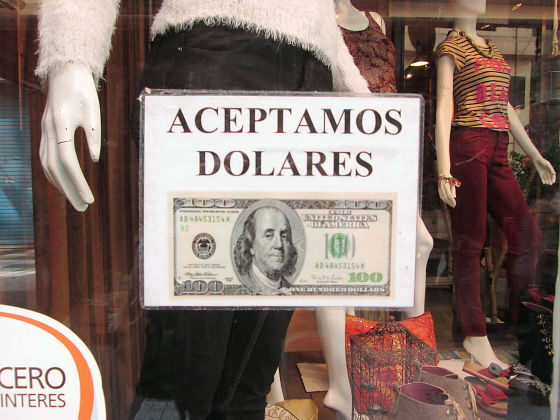 Currency exchange offices present official rates. However, at the exchange office of San Martín de los Andes, which first came in, we exchanged 100 dollar high-priced notes at the dark rate.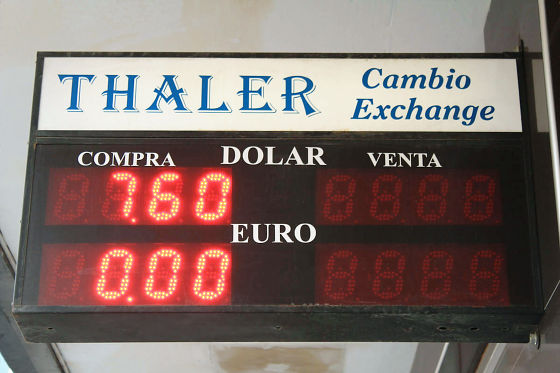 Information on the official rate even at supermarkets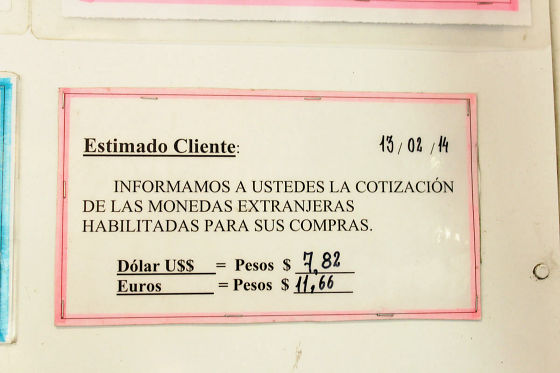 Such a person exchanges 1,200 dollars in 2 months including Patagonia in Argentina's Bariloche in one stroke. On the main street of the town, a man who invited me to "Cambiolo, Cambio (currency change, currency change)" introduces a shop that will do dark exchange. In normal Patagonia, the rate gets worse, so it was iron plate to exchange money here, but the situation changed completely due to the plunging peso. In the form mentioned in the photograph, it seemed possible to change currency at a rate that is not bad for some towns. Even if you exchange money in US dollars, you can get a different rate from 9.5 pesos for 1 0 dollar bills if you dollar bills, or 9 dollars pesos for $ 20 dollars, so it is safe to prepare high bills. A traveler who has fallen short of foreign currency goes to Buenos Aires to Uruguay and drops the US dollar at the local ATM.

It is prudent to refrain from shopping at a card in such a country with dark rate or withdrawing money from ATM as it is calculated at the official rate. From Argentine Airlines' Ushuaia to Buenos Aires tickets Peters 2495 (about 25,000 yen) were also able to pay cash at airline offices. However, from Buenos Aires to Uruguay's Colonia del Sacramento, I used a BUQUEBUS ferry to cross the huge La Plata River, but here I can not pay for a peso and use a card. Of course, it is a loss because the overdraft is an official rate which is expensive.

Cash payment was possible tickets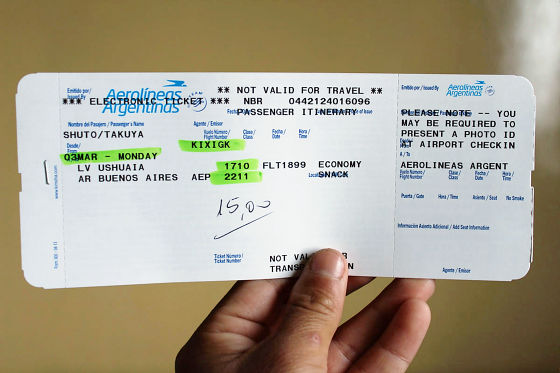 As the Argentine peso can not be exchanged for US dollars at the official rate, the dark rate suitable for actual rates was in line with the reality as a measure of price. Argentina's rate against the US dollar is "BuenosAiresHerald.comAs you can see, it is changing like this.

2014/03/31: Genuine Rate 8.01, Black Rate 10.80
2014/02/14: Normal rate 7.79, Black rate 11.85
2014/01/23: Genuine Rate 8.01, Dark Rate 13.06
2014/01/20: Regular rate 6.84, Black rate 11.65
2014/01/09: Regular rate 6.63, Black rate 10.80
2013/12/23: Genuine Rate 6.45, Dark Rate 09.70
2013/11/29: Genuine Rate 6.15, Dark Rate 0 9.57
2013/10/04: regular rate 5.82, dark rate 0 9.55
2013/10/04: regular rate 5.82, dark rate 0 9.55
2013/07/24: Normal rate 5.47, Dark rate 08.58
2013/05/30: Genuine Rate 5.29, Dark Rate 08.87
2013/01/28: Genuine Rate 4.98, Dark Rate 07.66
2012/12/14: Genuine Rate 4.88, Dark Rate 0 6.53
2012/10/01: Genuine Rate 4.71, Dark Rate 06.26
2012/05/22: Genuine Rate 4.48, Dark Rate 05.90
2012/03/12: Genuine rate 4.36, the dark rate?
2011/07/29: Genuine Rate 4.17, Dark Rate?
2010/12/30: Genuine Rate 4.01, Dark Rate?

In just three years the value of currency has halved to half. Especially from the end of last year which was also called Argentine shock to the beginning of this year, the regular rate has fallen by 33% from 1 dollar = ± 6.0 to ± 8.0. It was natural that Argentina would fall into inflation.

There seems to be inflationary price increases in Argentina frequently.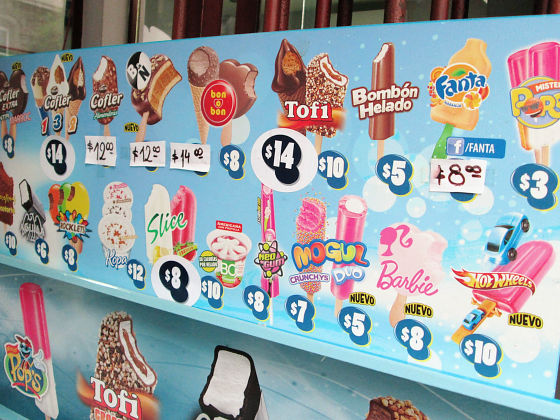 ◆ Inflation and price
Carrefour of France Capital also is opening stores in Argentina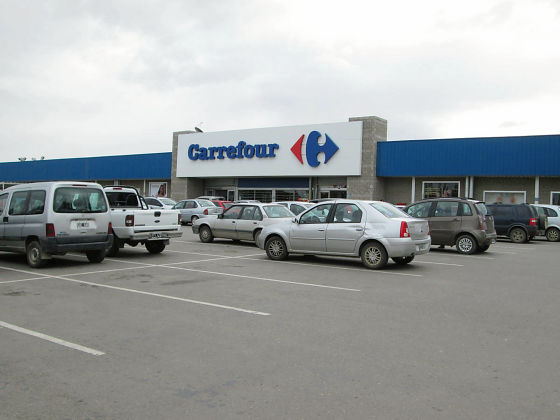 It is indispensable for traveling in Patagonia "La AnonimaSupermarket chain called "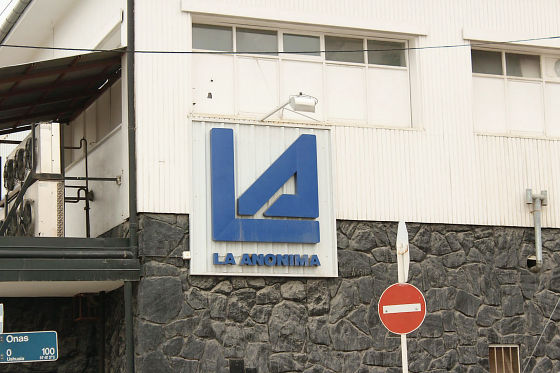 In Paraguay, Corrientes State bordering Uruguay and Misiones State with Iguazu Falls, the Chinese supermarket was presenting a presence.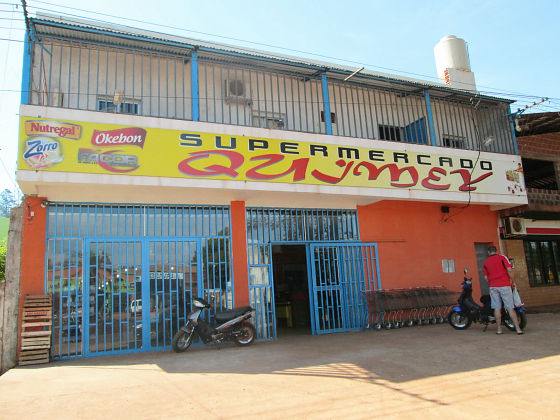 Supermarkets are popular in Argentina. The huge market of about 40 million people over twice the number of Chile seems to influence Uruguay and Paraguay of neighboring countries, and Argentina products were lining up on the shelf. Consumption tax is as high as 21%, but the reduced rate rate of 10.5% is applied to fresh food such as beef and fruits.

So I tried to find out exactly what the actual price is actually, using the above-mentioned regular rate of 8.01 on March 31 this year and the black rate 10.80. For easy understanding, one dollar is calculated at a rate of 100 yen. I thought that 1 dollar = 10 pesos = 100 yen is realistic, but how do you feel?

Coca-Cola 500 ml has a range in price due to places and shops, ranging from 7 pesos (87 yen regular, 64 yen yen) to 15 pesos (187 yen, 139 yen dark) in the country.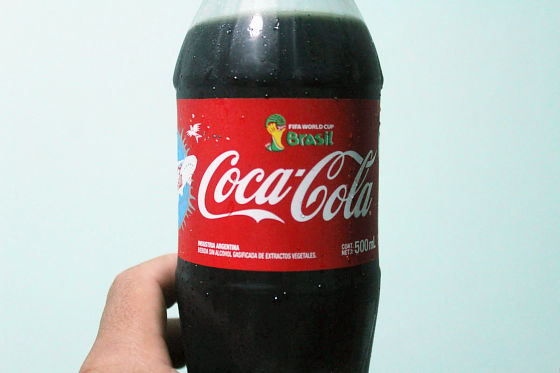 340 grams of bread was 14.31 pesos (176 yen for the regular, 132 yen for the dark)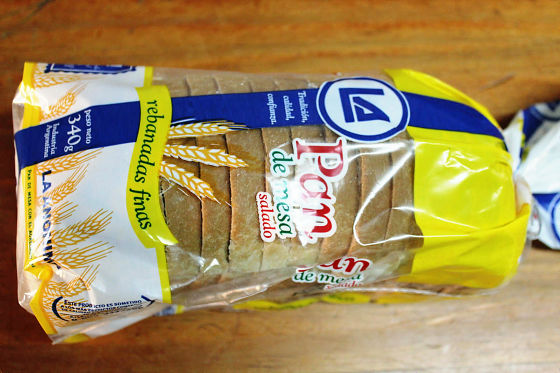 The beef tends to be cheap if 1 kg is 57.2 pesos (706 yen in the normal, 530 yen in the dark) and there is also a large land area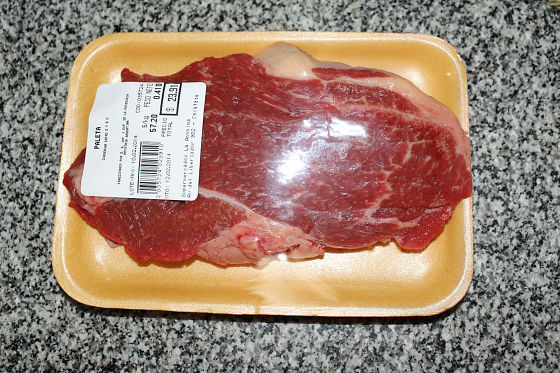 The value set of the Burger King in Buenos Aires was 26 pesos (324 yen in dollar, 241 yen in darkness). The set of the main product Wapper seems to be 60 pesos (749 yen for the regular, 555 yen for the dark).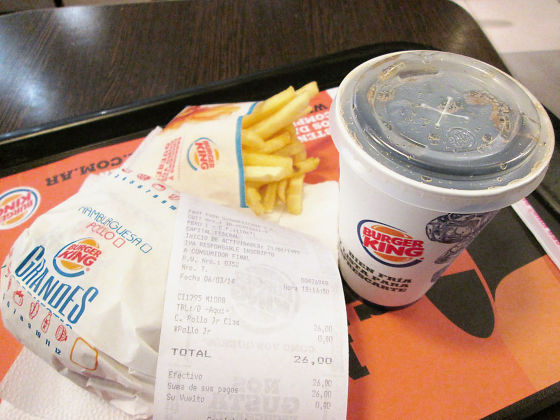 The corrugated toothbrush will be 6.60 pesos (82 yen for the regular, 61 yen for the dark).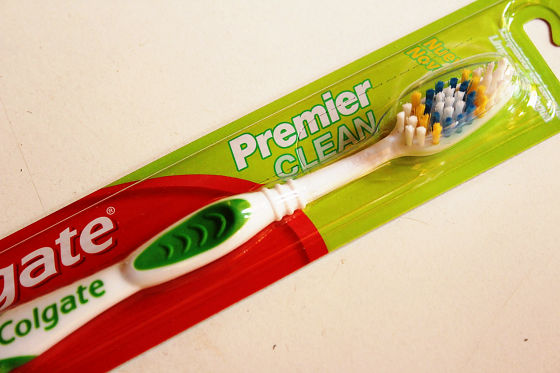 And while investigating Argentina, I found a government 's price control project called' Precios cuidados'. It was cheap compared to the surroundings in the supermarket, so I had it, but I am satisfied that it is cheap if there is price control. Written by those living in ArgentinaCatch inflation"The article is easy to understand and excellence.

There is a memory that I was watching with selling commercials in Argentina.

Una jubilada que cuida los precios. Precios cuidados. - YouTube


"Precios cuidados" official websiteThen, the price of goods under the control of the government is understood. Coca-Cola, Nestle, Unilever and other foreign-made products seem to be available, but production is domestic in Argentina. Since the real rate is around 10 pesos = 100 yen, if you multiply the price of the display by 100, it will be the price in Japanese yen.

Vegetables and fruits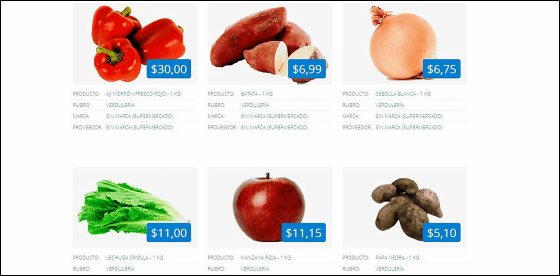 Meat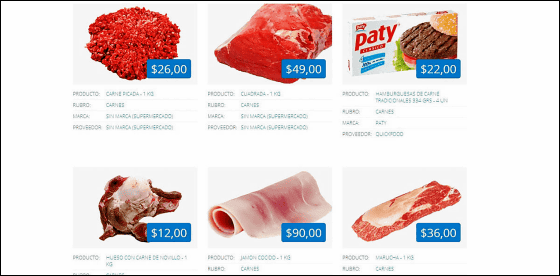 Bread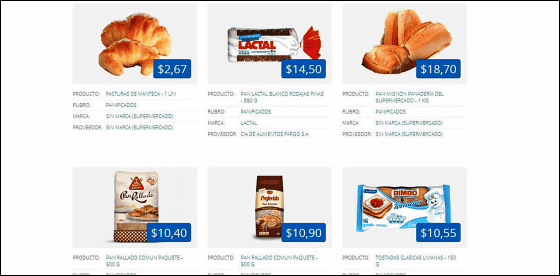 Dairy products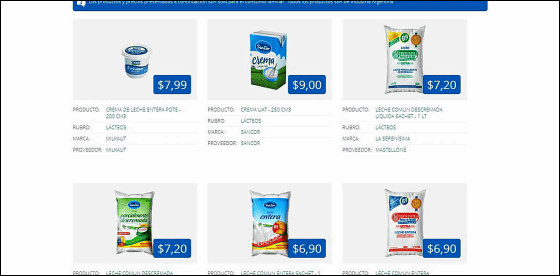 Beverages. Coca-Cola in beer !!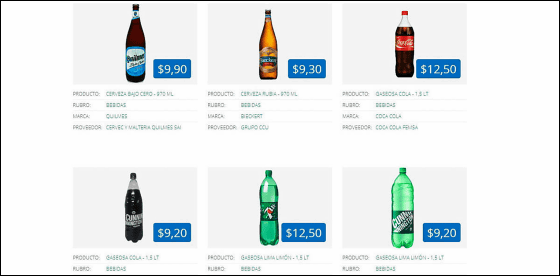 Canned seasoning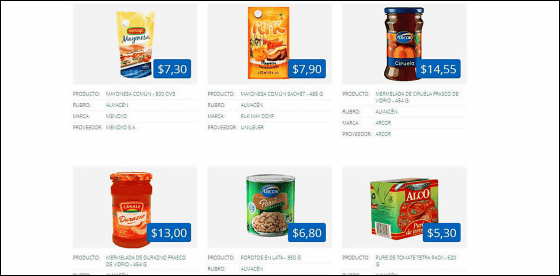 Seasoning · Coffee · Sugar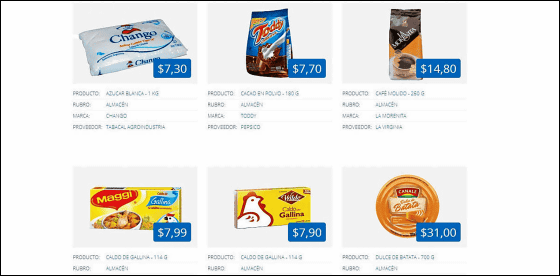 Cookie · Cracker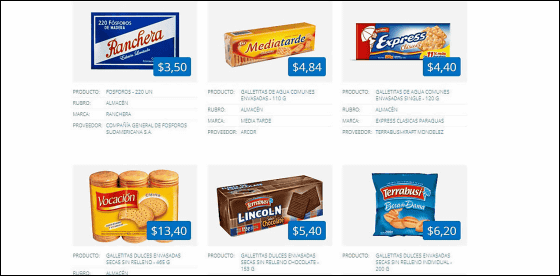 detergent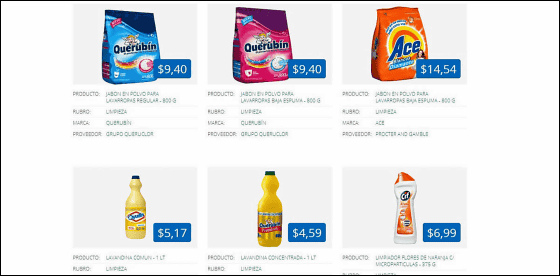 Soap · Diapers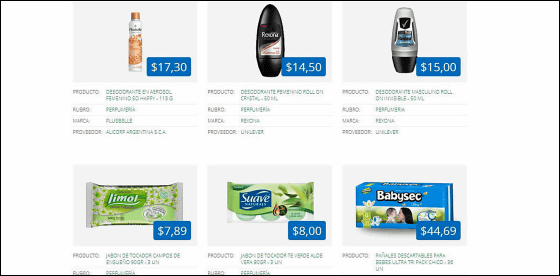 In "Precios cuidados"Official TwitterThere seems to be some, I was retweet of tweets like the following.


Ya estamos en# CotoMirando los# PrecioscuidadosDe la semana!Pic.twitter.com/RGACXjdAiT

- Maria Jose Lubertino (@ Lubertino)2014, March 23
La provincia de Santa Fe, la de mayor cumplimiento en@ PreciosCuidados| Ojo de Prensahttp://t.co/lZmO7PxwooPic.twitter.com/dtDaLIu 932

- Ojo de Prensa (@ OjoPrensa)2014, March 26
@ PreciosCuidadosEn el Walt Mart, de Dorrego, Provincia de Mendoza, no hay azu car ...Pic.twitter.com/5nTozjl5LI

- Nati? ♪? CZ ★ AF? K (@ Funes Natalia)2014, April 2

However, the policy of price control by the government in the capitalist economy whose price is determined by supply and demand is a question. Argentina seems to be forced to steer clearly whether the burden of the price where unreasonableness occurs is governed by the government or the company, but even for the low-income group, even to continue to supply the goods. By the way, the current presidentChristina Fernández de KirchnerThe president's husband and former president Nestor · Kirchner is an ally of former president Chavez of Venezuela. This kind of flow also seems to contribute to making socialist Argentina.

The darkness of Argentina
The capital city Buenos AiresKetchup robberyPublic security is not kept as rumored to. Ketchup robbery is a method of stolen bags and valuable items in the gaps that wipe the travelers with dirty liquids and disguise them kindly. There were many locals walking with a bag in front when walking, I was wary of regret. Witnessed a woman and a policeman who chases after the man who seemed to have stealed the camera the day that actually arrived. Travelers at the same hotel returned to Japan from Buenos Aires after being attacked by an assailant near the Boka stadium on Sunday where the traffic was low and valuable items were taken away.

Is it to make sure that homeless people do not settle? The park locked by the fence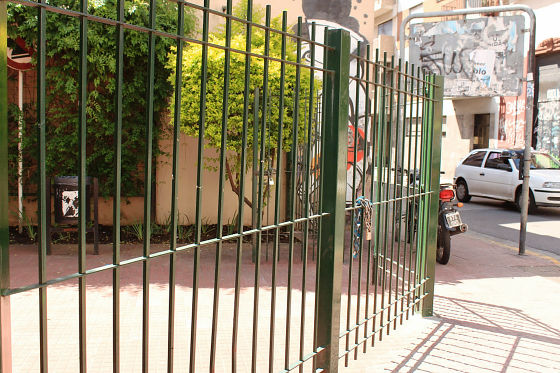 To know that there is a fence to protect advertisements, only Argentina knows about the world widely.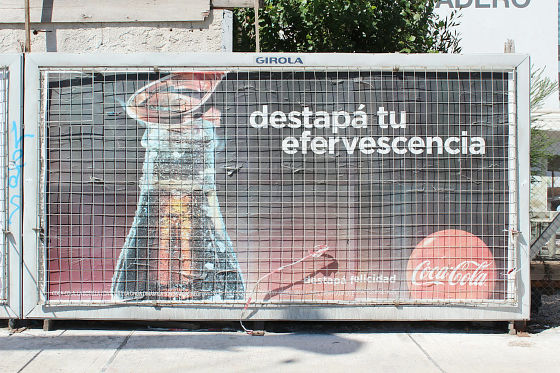 A scene of cleaning a flyer stuck on the elevator of the subway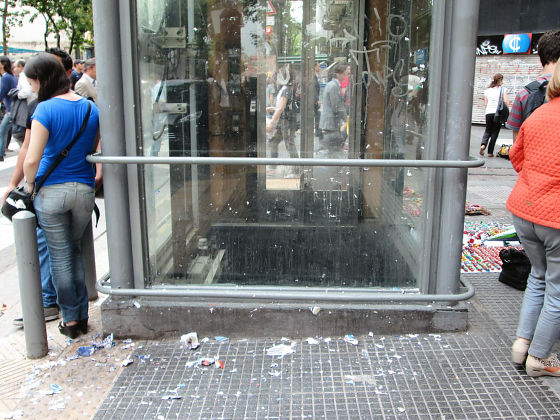 Even though there is a garbage bin nearby, this way of littering is terrible.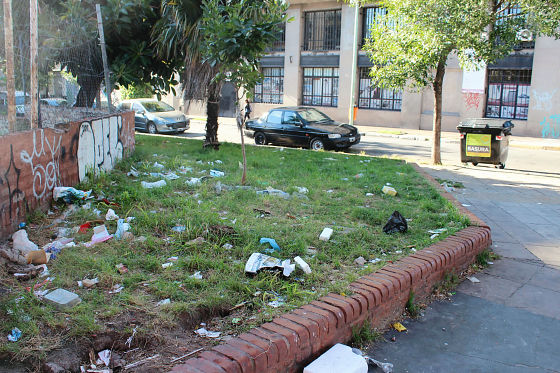 There were many graffiti in the city, and the city's air was bad.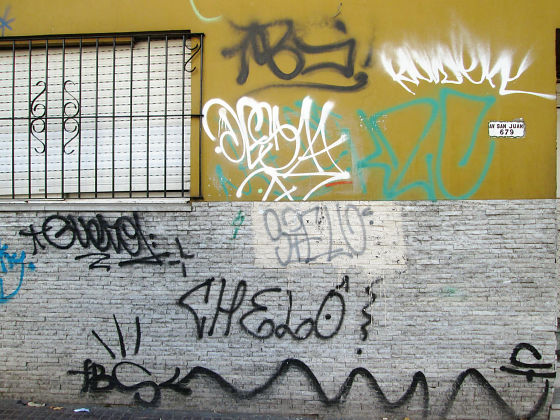 Not only that, we are painting subway cars nicely and I doubt my eyes. It is not two dimensional, it is three dimensional and there is such a world.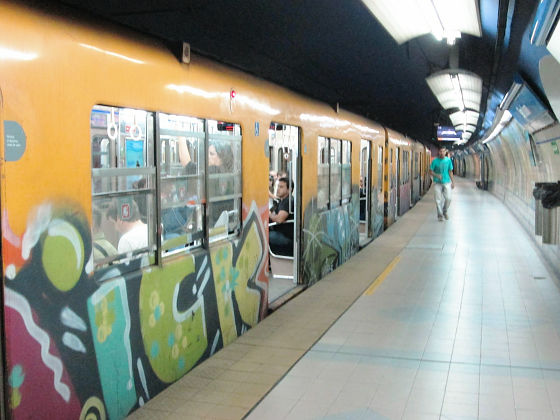 And selfish self advertising in car ... ....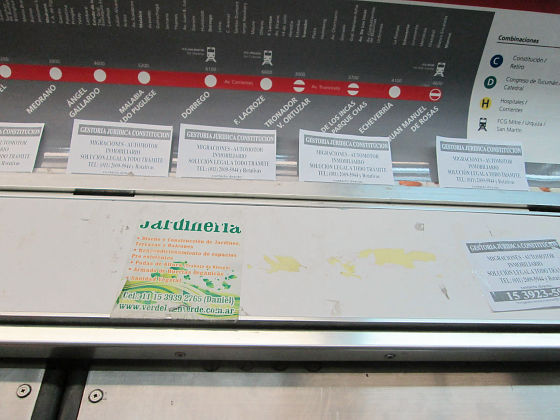 It was the characteristic of Argentina that the pavement did not reach the city center. In Chile's half, I feel like paving as much as Peru.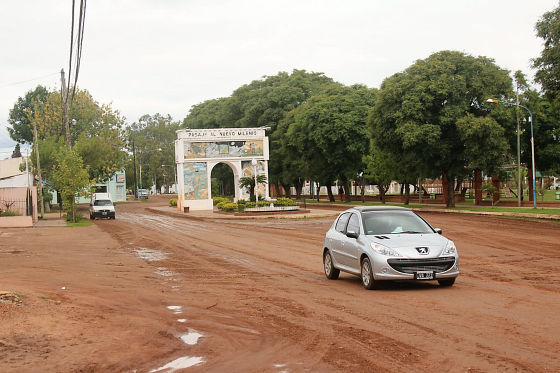 The center part is paved, but if you leave about 2 out of the trunk line in the suburbs like this.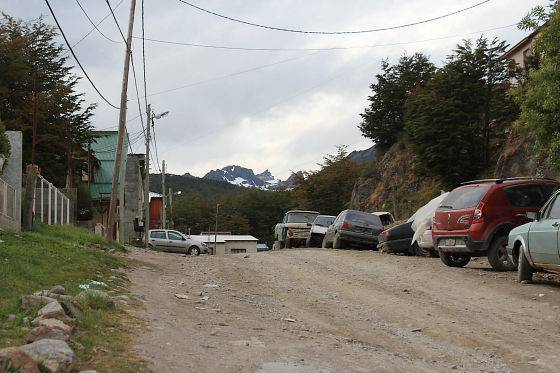 Discovered destroyed bus stop even in Bariloche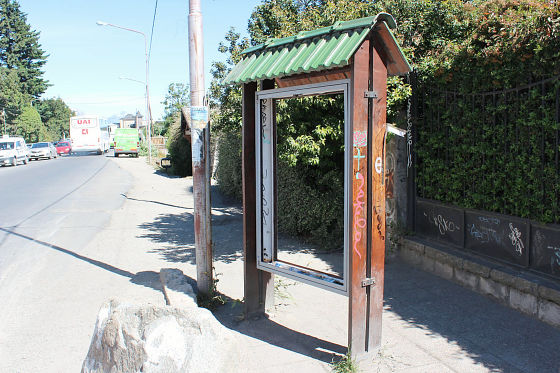 Here is a line of cars lining up on gas stations. Similarly scenes of Malawi in Africa where dark exchange was present and gasoline was short was overlapped. Besides this, we are seeing gasoline insufficient about 2 times in Patagonia.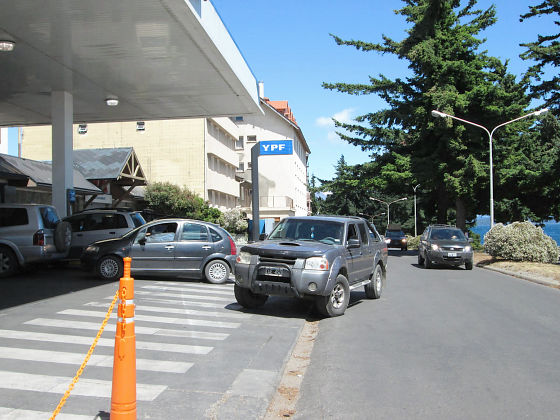 From these declines in currency value and unbearable inflationary pressures, public transportation such as subways and buses, public utility charges such as water and gas seems to be raised, the burden on the people of Argentina will increase unnecessarily. Due to politics and economics dissatisfaction, I witnessed the demo site during my stay.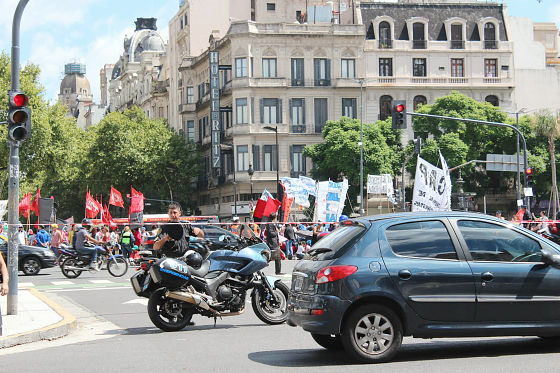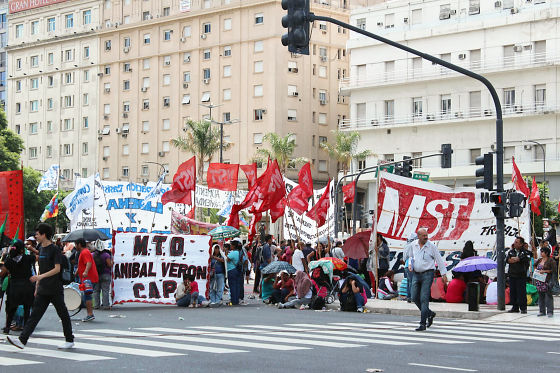 Argentina who is the second largest economic scale in South America to succeed Brazil and also participates in the G20. The whole world is watching the future destinations.

(Sentence / photo: Takuya S. Narou Charriderman
Cycling around the world for a bicyclehttp://shuutak.com
Twitter@ Shuutak)