How to switch Gmail to a new design & review where it's new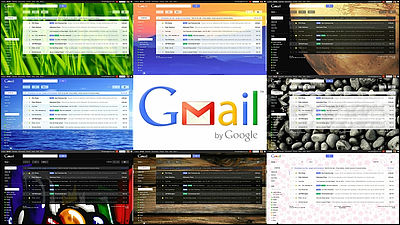 There is "20% rule" that Google can use 20% of business hours freely as you like, and Gmail is one of those born out of it. The design of Gmail that is surely located considerably higher among web apps other than Google search automatically switches to new design soon.

However, a method for those who want to experience a pair quickly is also prepared, and I tried switching to the new design immediately.

When you log in to Gmail, click "Switch to a new design" in the upper right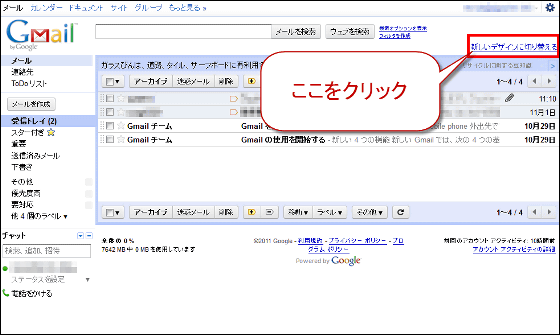 Click "Switch to a new design"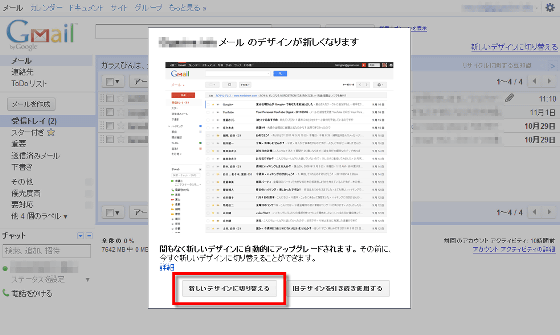 Click "Use my new design continuously"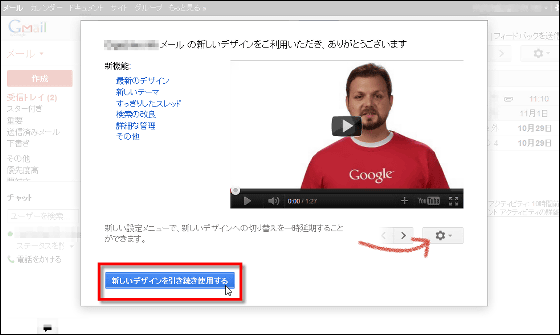 Switching complete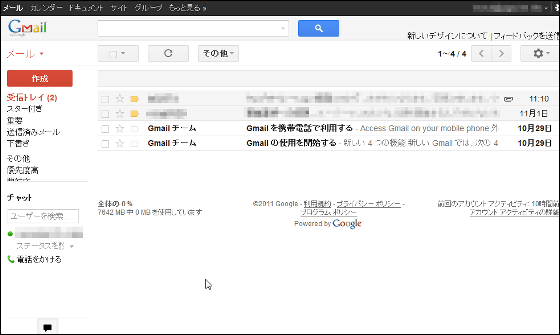 The new design is designed to automatically change the line spacing, logo size, blanks and margins, depending on the size of the screen (strictly the size of the window), so that the optimum layout is maintained It is becoming.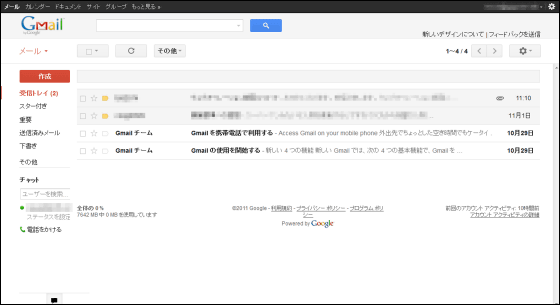 The button is a pretty simple icon display, and in the mail unselected state it looks like this.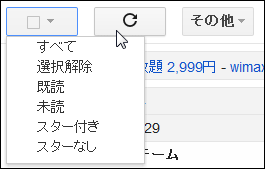 While selecting mails and reading, icons that have been simplified are displayed in this way as well.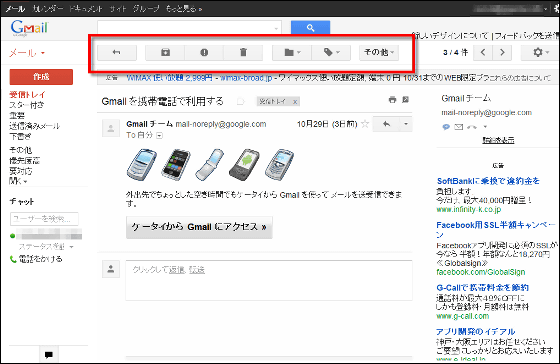 Since you can move by dragging the border of the label on the left side and chat, you can say "I want to increase the area of ​​label display a bit more"




If you click on the bottom chat button, you can completely hide the chat part and change it as much as it is




By clicking the gear icon of various settings in the upper right, you can switch the display interval to 3 levels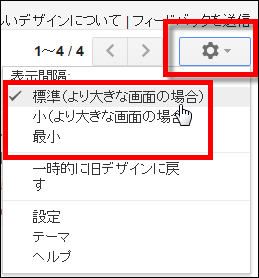 This is "standard"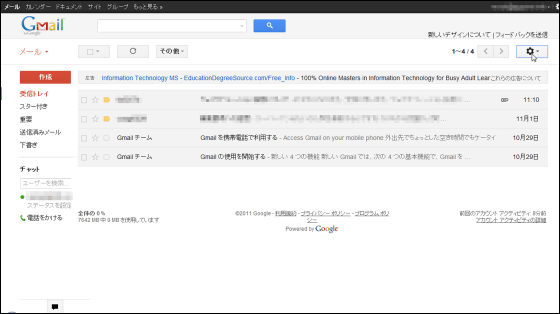 This time "Small", the interval became narrow a little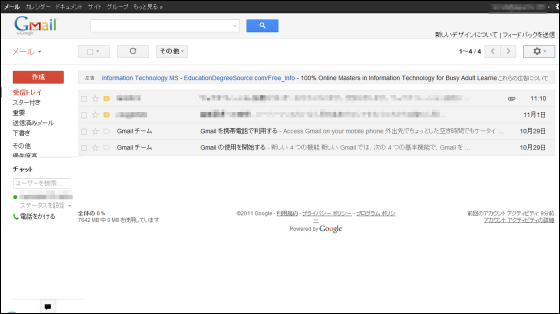 And "Min", the most tightly packed impression. This is the best when you want to display the mail list as much as possible on the screen.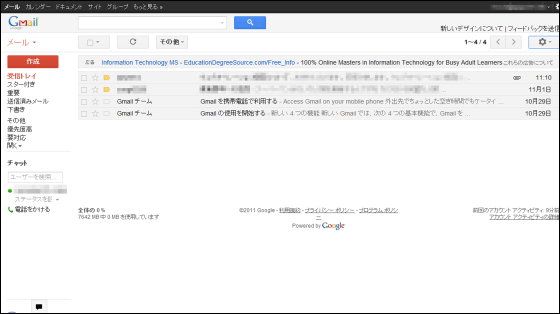 Further background images are stock photo servicesIStockphotoHigh quality images will be offered from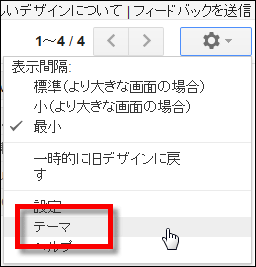 It is going to be switchable with this feeling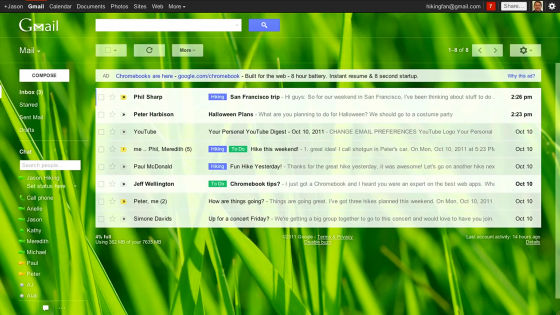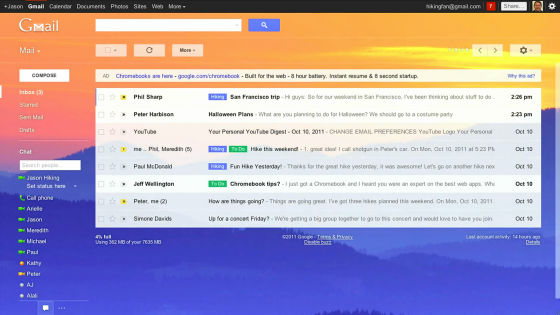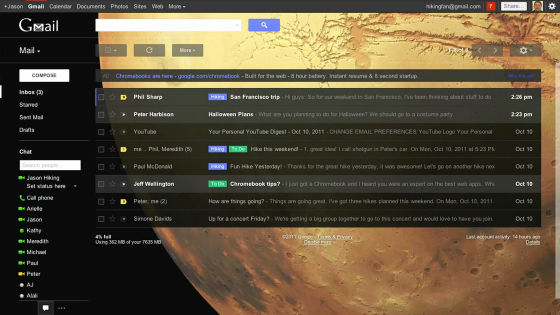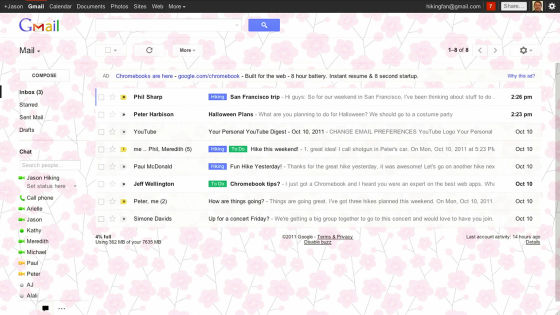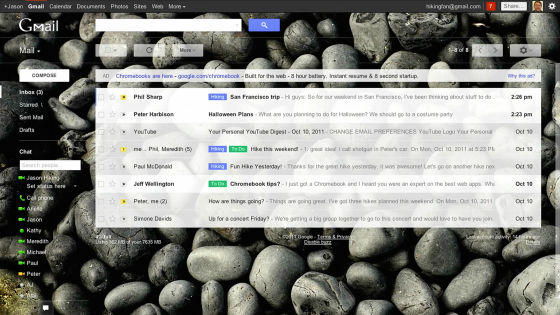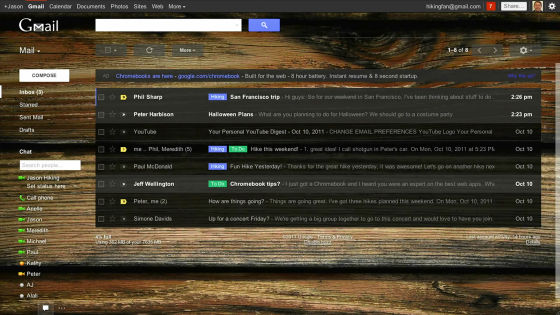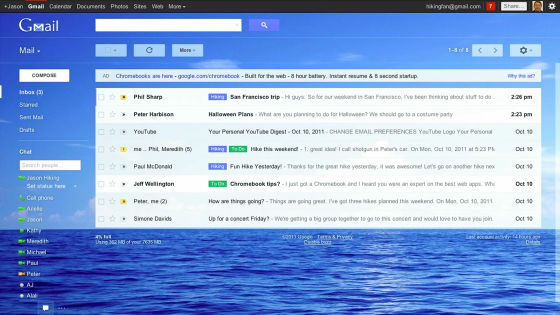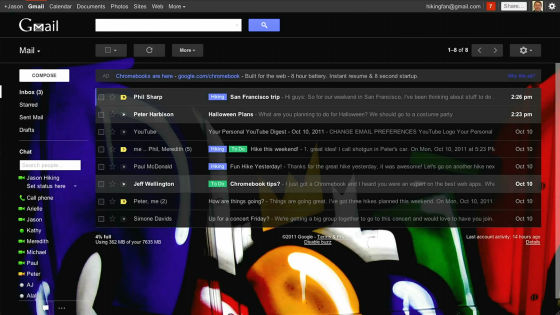 The search has also been changed, and you can search by combining various conditions such as sender, address, subject, etc.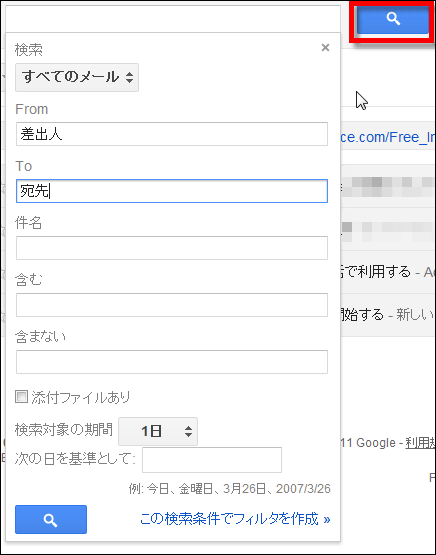 Contacts and ToDo are designed like this.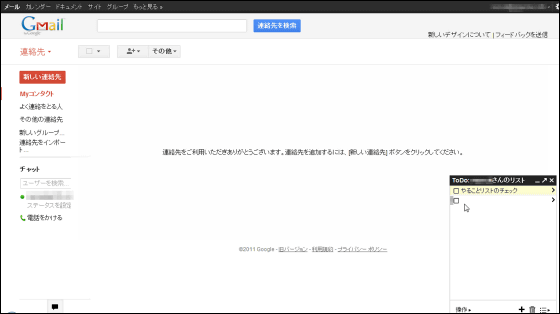 You can pop out in the ToDo list by clicking on this icon in the upper right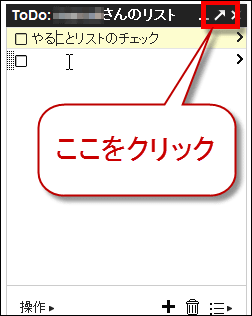 The window comes out and it becomes like this separately. Click "Pop in" in the lower right to undo.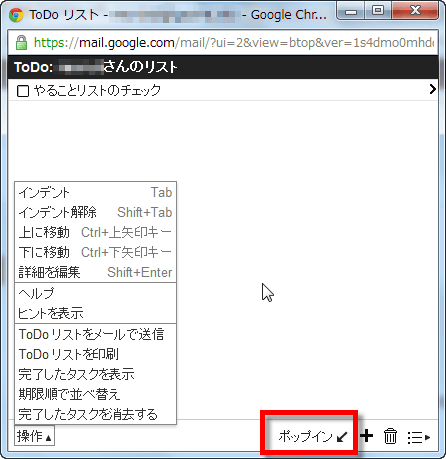 In addition, you can understand Gmail 's design change point in more detail by looking at the following two pages.

Coming soon: Gmail's new design

Gmail design changes - Gmail Help

When it comes to a new user interface and design, the voice saying "It is evil!" "Return to original!" Comes out surely, but how is the result of this design change?