A new line of Skymark will be in service so that Tokyo - Hokkaido can move between 980 yen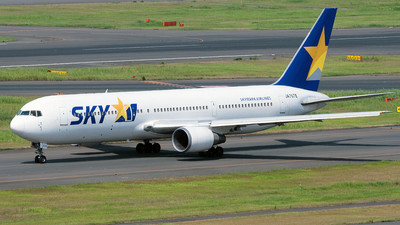 ByBob the Airplane Nut

Skymark launched a route connecting Narita Airport ~ New Chitose Airport, Narita Airport ~ Asahikawa Airport as new route on 30th October. Originally Skymark is a cheap airline, so the fare is cheap, but if you can get on with a particularly cheap fare among them,Can travel between Tokyo and Hokkaido at 980 yenIt began.

SKYMARK
http://www.skymark.jp/ja/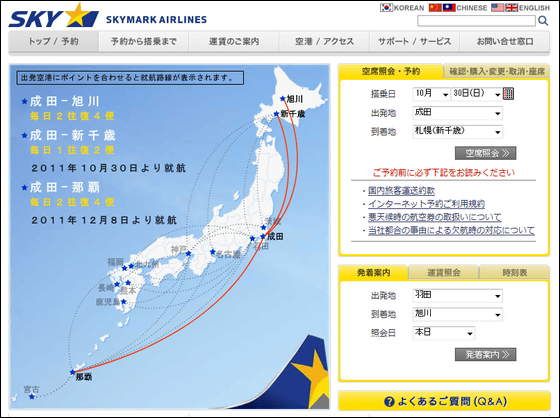 If you use Skymark between Narita and New Chitose, the normal fare is 10,000 yen (depending on the time). It is 7800 yen if it is "prepayment 3" which can be purchased up to 3 days before boarding, and this will be 9800 yen, if it can be purchased up to 7 days before boarding, it will be 7800 yen. There are many other discounts, but you can purchase from the website and mobile site until boarding 28 days in advanceWEB BargainsWhen using980 yenYou can board with. The following image is the case of 28th day, November 27 just after now.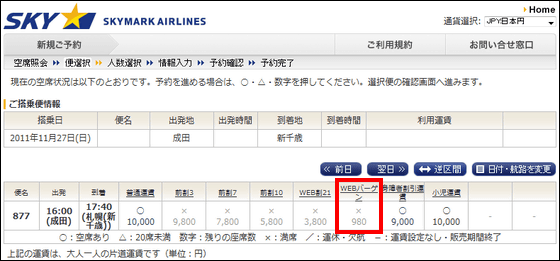 Likewise, the lowest price between Narita and Asahikawa is 980 yen.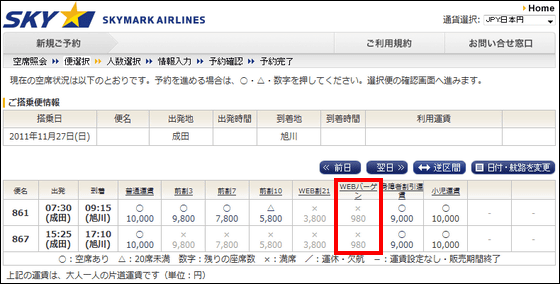 On the other hand, Skymark also operates flights from Haneda to New Chitose. As a result of seeing what the fare is like here ..., no discount plan is applied, there is no choice but to ride by 10,000 yen. Of course, this is also a cheaper fare than ANA or Nikko.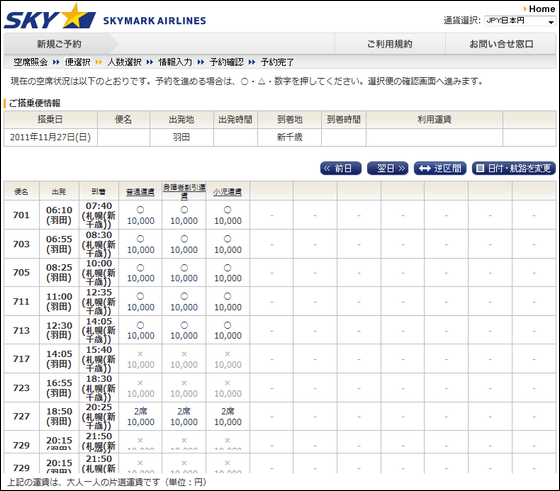 There was no plan as mentioned above on the 27th, but when I look at November 28, I could use WEB bargains even between Haneda and New Chitose. However, it does not become 980 yen5800 yenis.



Although Haneda is more convenient for Haneda distance from the city center, this price difference is a level that is too much to compensate for its demerits. However, as the number of seats is limited, please be careful if you are aiming for 980 yen.
in Ride, Posted by logc_nt