"NeverDead" of "Please do not absolutely do not manage because the hero is a devil of immortality" exhibited at Tokyo game show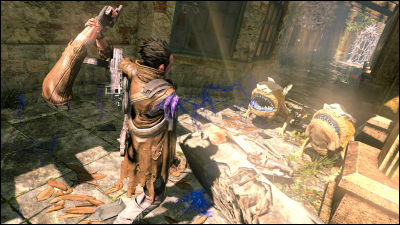 Konami's Immortality Action Game to take off his hands and legs and throw it, or just roll on the neck and roll through the vent"NeverDead"But,Tokyo Game Show 2011It was exhibited at Playable.

"The main character of this title is not a human being, it is invulnerable in the body of the devil, because it is dangerous, please never imitate" so a new PV that starts with the message will also be aired and its ridiculous game nature is revealed.

NeverDead Official Site

Tokyo Game Show 2011 KONAMI Exhibition Information | KONAMI

"NeverDead" corner installed in the Konami booth.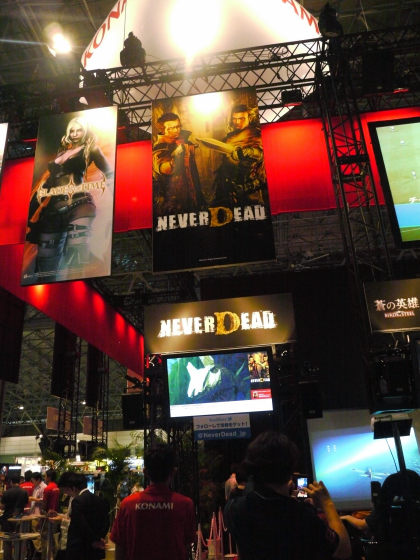 PV for Tokyo game show is on air.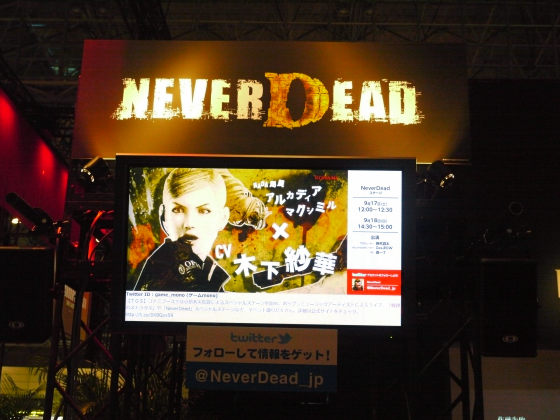 The movie below is a trailer movie for Tokyo game show. You can also see the voice actors of each character here.

NeverDead (Never Dead) TGS 2011 Trailer - YouTube


The theme song isMegadethNew song "Never Dead". You can listen to the theme song from the movie below.

NeverDead (Never Dead) gamescom2011 Trailer - YouTube


I was taken to a small room behind the booth covered with a curtain so that it could not be seen from the outside.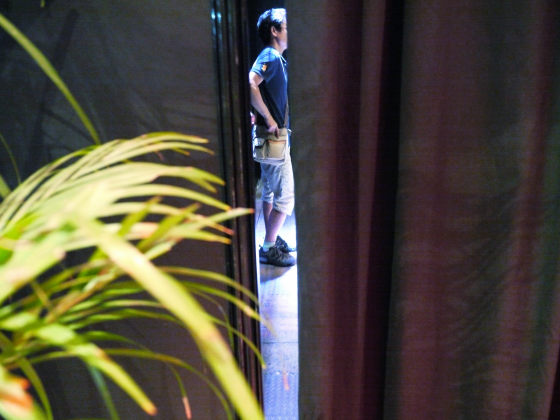 First of all, the promotion movie is swept away and you will receive explanation of the purpose of "It's immortal because you are immortal and doing fine."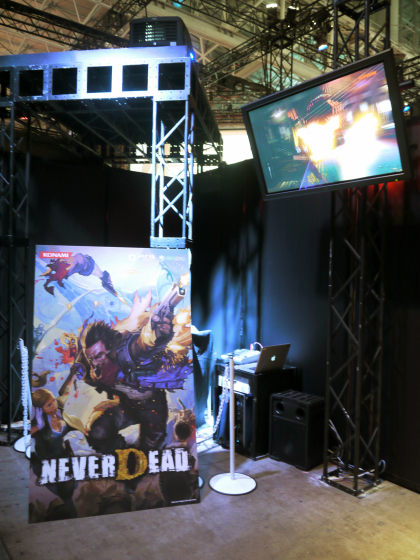 It was passed further to the back and it went to the galleries room.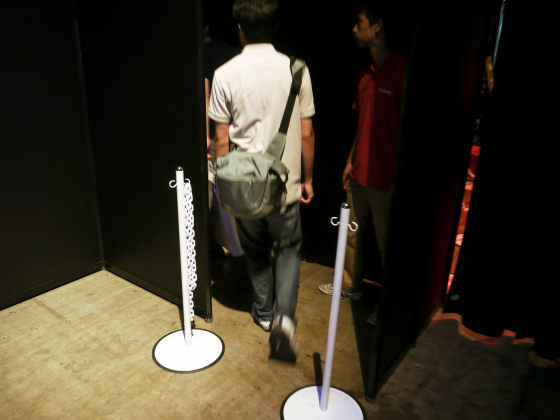 Eight test stands were installed.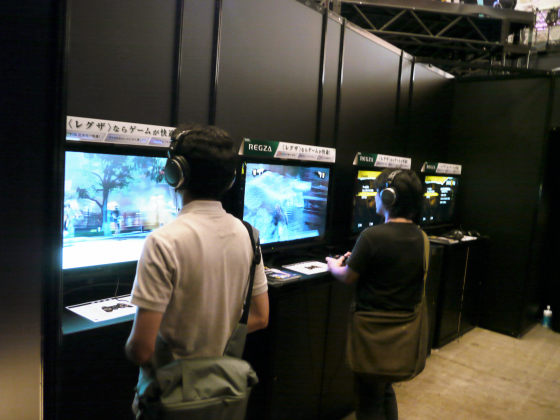 It is orthodox TPS as a game, but it blows away every time the hero's arms and legs are there. Even in this scene, the main character is fighting with one arm, one foot taken off.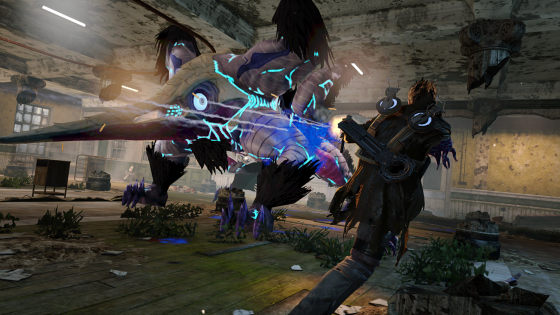 You can easily detach the arm with one button and throw it to the enemy. If you have a firearm on the arm you removed you can attack even if you throw or enemy.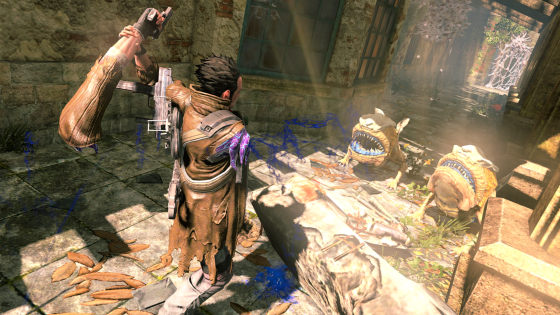 When the enemy is attacked, the hands and feet blown away, sometimes even the torso is lost, but since the immortality, the hero will continue fighting as it is.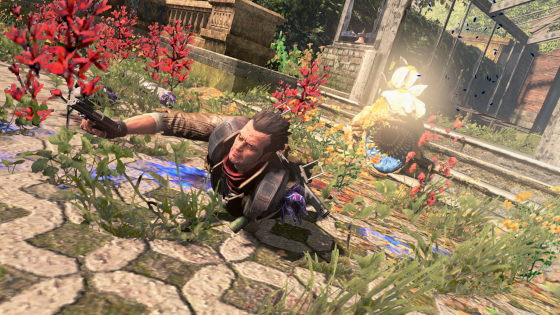 The hands and feet that blown off or throw off and throw away can be collected.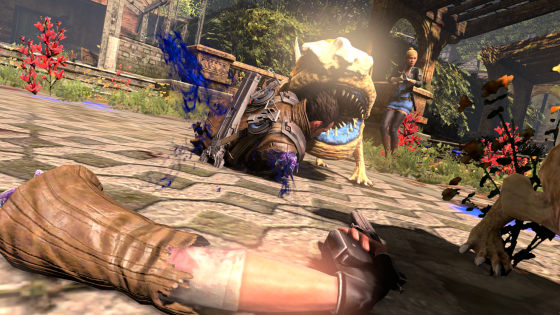 If both arms are aligned, you can hold a gun in both hands and deliver a violent shoot.



The arm of the hero who shoots the gun while blowing away.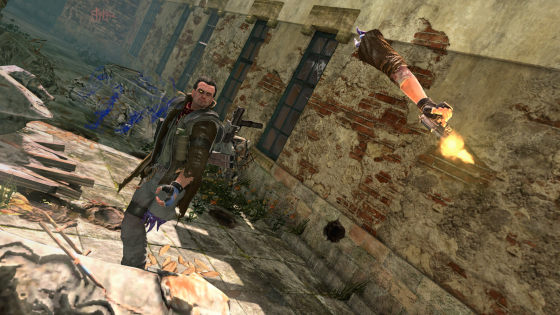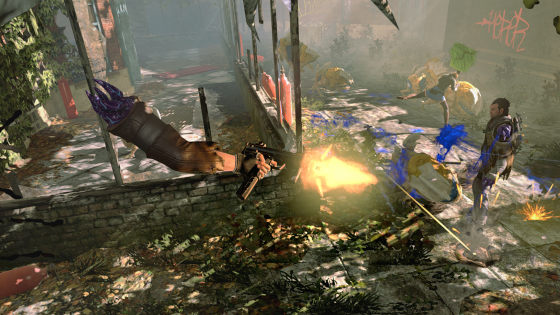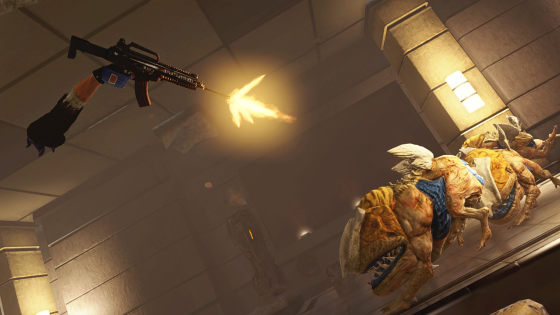 You can fight by manipulating your arms even if you become only a head.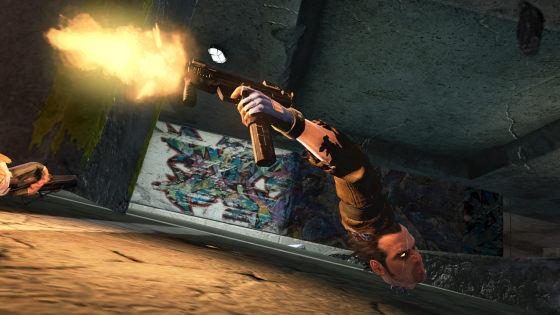 Even if it gets caught in an explosion, it is immortal so it's okay.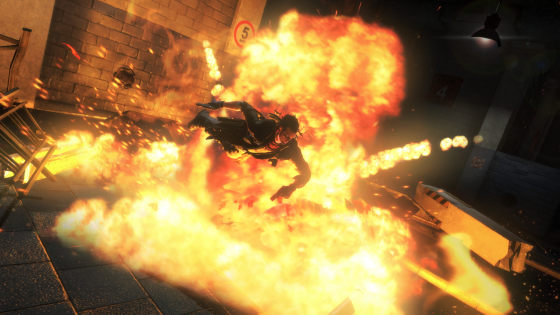 You can pull out a stronger attack by wearing a flame.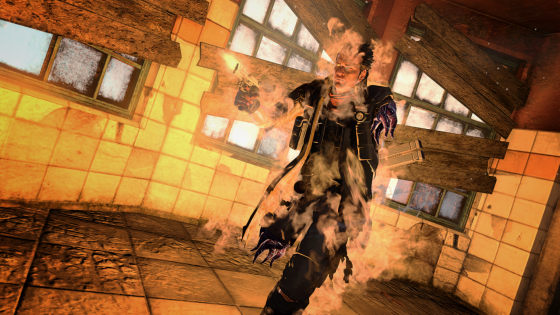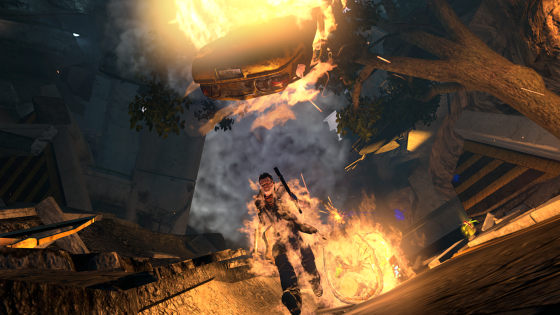 "NeverDead" will be released this winter. It will be a multi-title of PS3 and Xbox 360.