Too heavy "Nintendo 3DS exclusive extension slide pad" photo review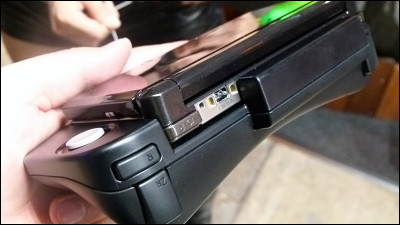 December 10 "Monster Hunter 3G"In line with the launch, peripheral devices released for Nintendo 3DS"Nintendo 3DS exclusive extension slide padWe will deliver a photo review of.

When attached to Nintendo 3DS, slide pads and buttons are added, the width of the play style widens .... Although it is the same item as .... When you actually wear it, it is too large to be called a peripheral device, thick, it seems to be portable I got an impression.

A companion's older sister who was in the "Monster Hunter 3G" booth at Tokyo Game Show 2011.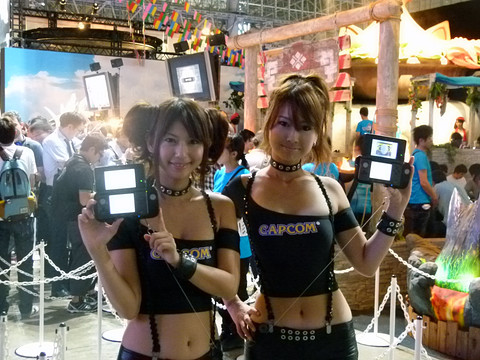 Nintendo 3DS body with extended sliding pad in hand.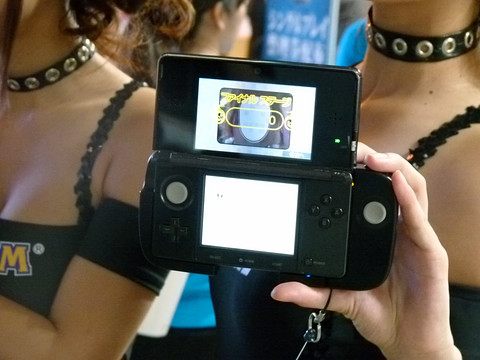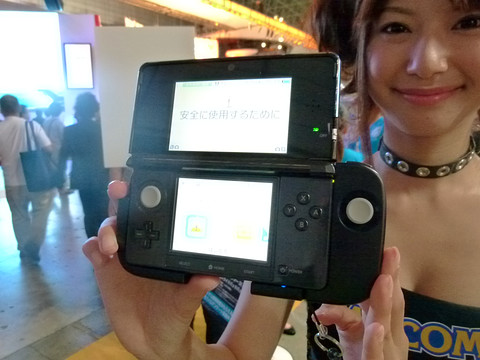 It is quite a big impression compared with Nintendo 3DS main body.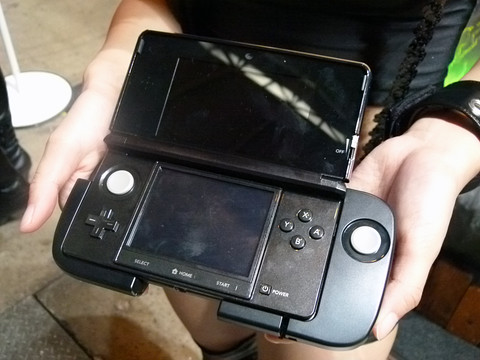 Side view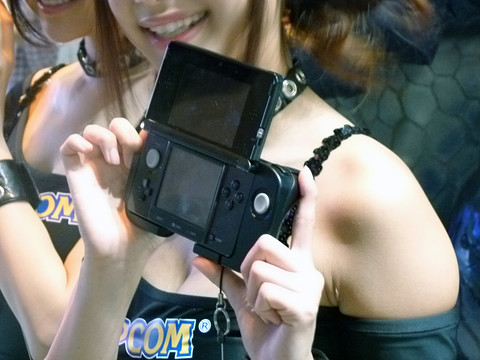 The back side. There is an LR button at the top.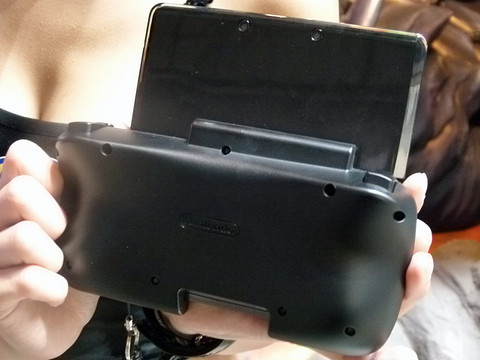 The top of the main body looks like this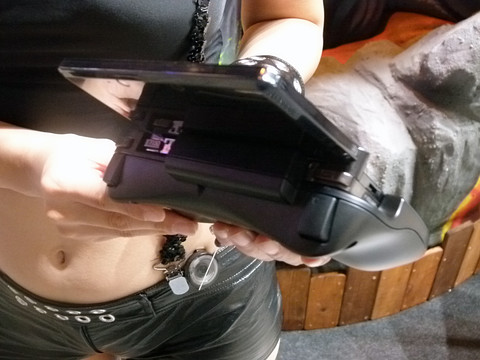 bottom. There is space considering the earphone jack.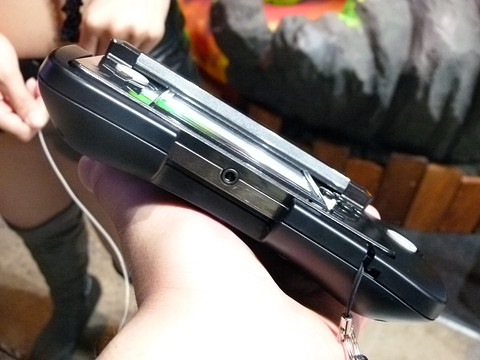 You can see that there is considerable thickness when looking at this way. The thickness of the Nintendo 3DS when it is folded is 21 mm, so when you carry it in a bag, you are going to take quite a lot of space.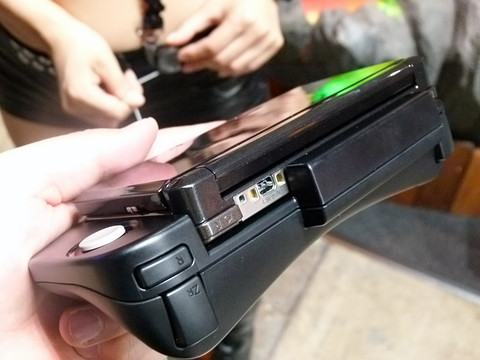 The attachment part looks something like this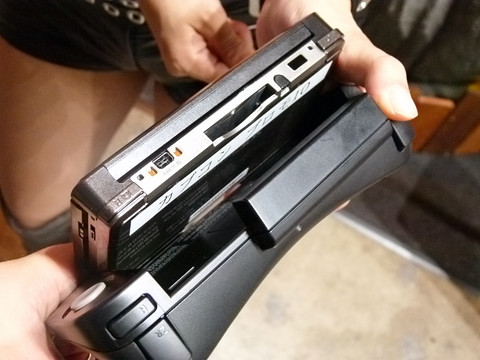 The peripheral information page of Nintendo 3DS is as follows. The price of the slide pad is 1500 yen, and one AAA battery is required for operation.

Nintendo 3DS | Peripherals | Nintendo