A woman who continues to live in the same house for 100 years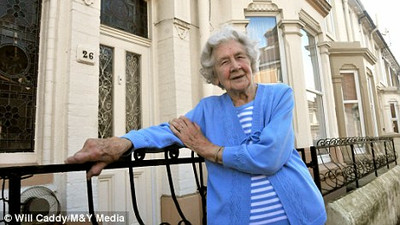 Violet Strugnell, who lives in the terrace house along the southern coast of the UK, has been living in the same house for 100 years.

Immediately after the house was completed in 1911, the family of Strungnell purchased this house for £ 175 (about 21 1400 yen) and migrated. As Violet is 100 years old, he will have spent most of his life at this house.

Violet Strugnell, 100, has lived in the same terraced house for a CENTURY | Mail Online

Strungnell family lives since 1911, of course, also experienced World War II. The area around this house seems to have been subject to bombing by Germany, but the family endured it by evacuating to the underground pit of the house, and fortunately the house remained without burning. Even now it is said that furniture at the time remains in the house.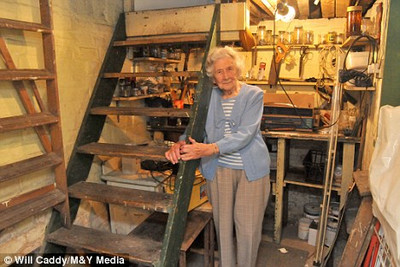 However, Violet says "I can not believe it was here so long." "I love staying here, even though I have lived for such a long time, I've never thought of moving to other people."

Violet who said her house was very wonderful and said it is the best place to stay. Speaking of strange things, it seems that the neighbor is about to change. And now she wants to spend the days left in this house.

"My parents and brothers have lived in my house all the time, I think that living here is correct, it is unexpected that I am leaving here now," Violet says, "I am here, I do not want to forget them, I do not feel like going to a nursing home.I am very happy to live here, I will live here I like that. "

In 1927, Violet who rides a motorcycle with his older brother · Gordon. Violet seems to have three older brothers, Gordon, Hector, and Jack.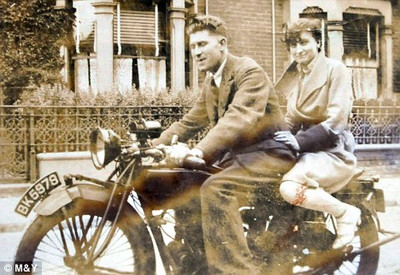 Mr. Violet was married to Mr. Gordon with the same name as his brother, but her husband passed away in the 1990s. Mr. Gordon and Violet have no children and the house will be handed down to children of many nephews and nieces. About this, Violet says "I want the house to be inherited in my family."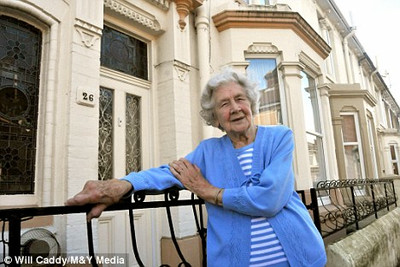 Violet's friend, Pearl Pritchard, "I can hard believe that I have been living in the same house forever, she is an amazing woman, she is still very proud of her house , I always clean it, "he says of Mr. Violet.
in Note, Posted by logc_nt