I tried going to Osaka Nanko showroom sitting in a famous office chair for free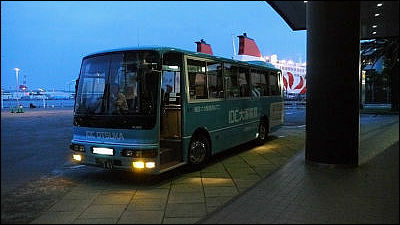 I thought that "I'd like to make an office chair new", I tried to research various things on the net, but after all I finally had to sit on myself ... ... so that they had various famous office chairs in generalIDC Otsuka Furniture Osaka Nanko ShowroomTo go to.

However, Osaka Nanko is a long way to go and it will take a lot of time, and I thought that it would take money if I got a train, well ... I thought ... Wow, if you look at the official website from Osaka · Umeda station to the showroom of Nanko ATCFree shuttle bus availableIt is said that it is running. If it goes to Umeda in this case it will not cost money afterwards, so we decided to use it.

According to the official website guidance, "JR Osaka Station, Hankyu · Hanshin · Subway Miyado Line Umeda Station Immediately Osaka New Hankyu Hotel Near Front Entrance Nearly 40 minutes by Free Shuttle Bus". When saying Osaka New Hankyu Hotel, it is opposite the Yodobashi Umeda's road.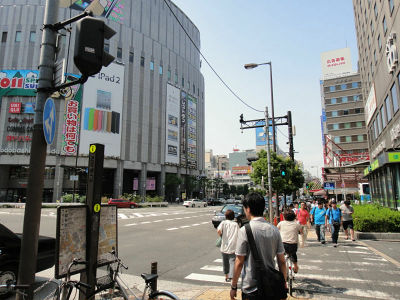 This is Osaka New Hankyu Hotel



Discover the guide board



Detailed timetable isThis page of the official siteIt is in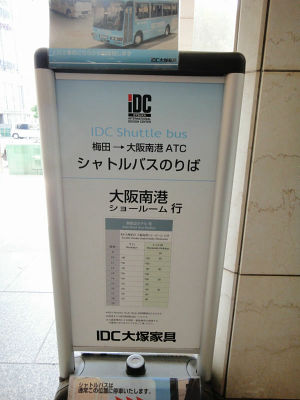 Shuttle bus already arrived because it was about 5 minutes before departure



It is located in front of Osaka New Hankyu Hotel Northern entrance



Just get on and get on, especially on the roster, no such thing, just ride.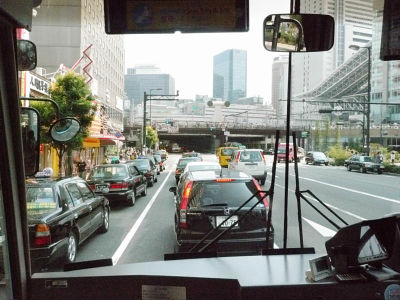 In the middle"Modern style shop YodoyabashiVia this, you can also ride from here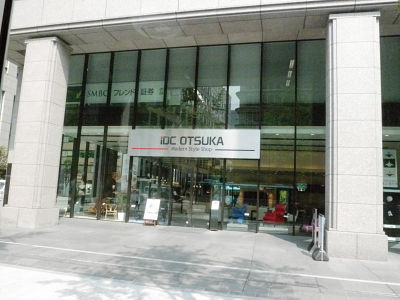 That's why we will proceed smoothly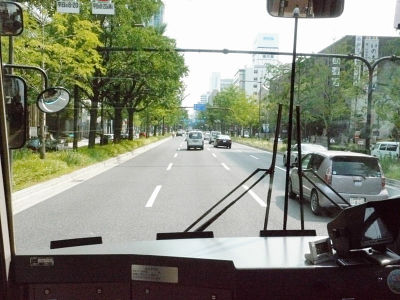 Nanko approached. It is close to Tempozan where the Osaka Aquarium is located.



Enter the tunnel passing under the port of Osaka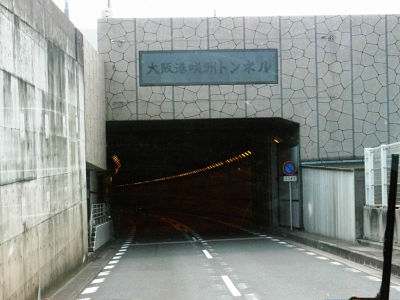 Goggo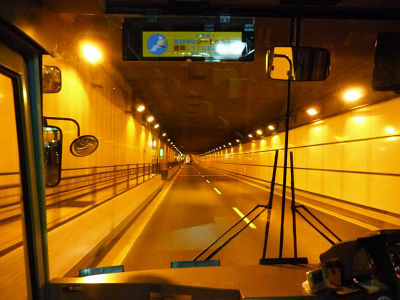 Dazzling light, at last it exits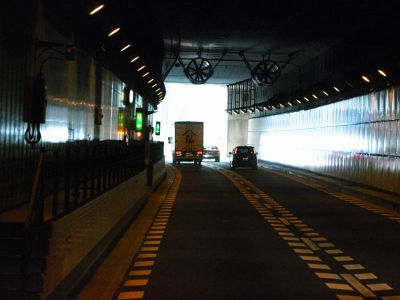 Nanko ATC is now visible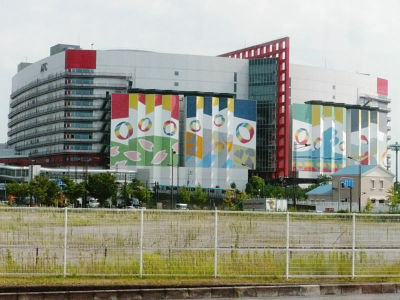 arrival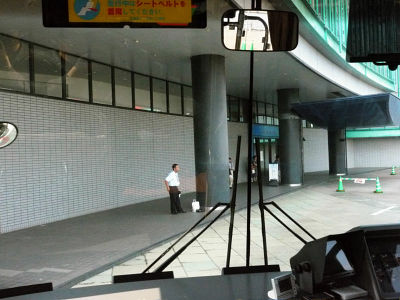 When I got off the bus, I received a card with a number for acceptance, led by people in Otsuka's furniture and into the ATC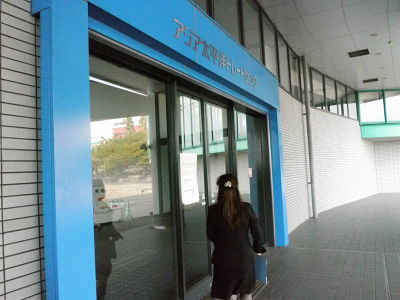 After thinking carefully, ATC's entrance in this direction is the first experience



Go up the stairs and take the No. 8 elevator to the 8th floor.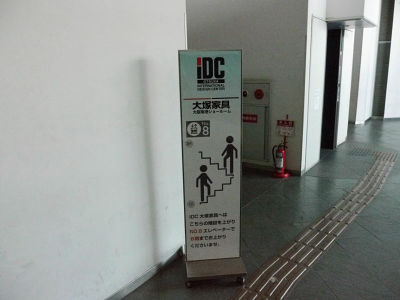 Where and where the ... ...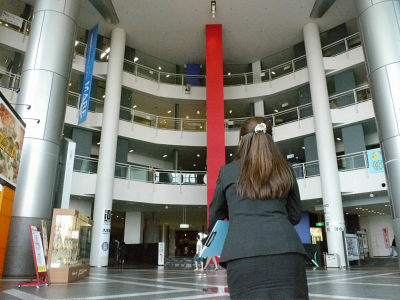 Ok, discovery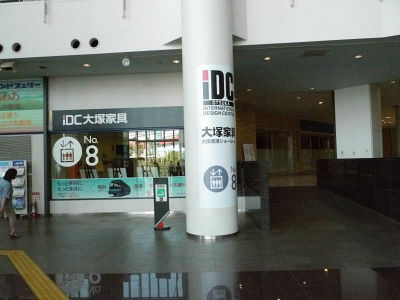 Waiting for elevator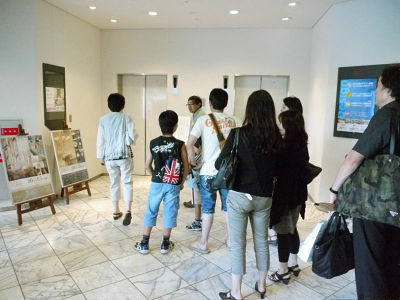 Arrived on the 8th floor. BeforehandThis page of the official siteIf you print the entrance ticket from take it with you, you can watch around here quickly without the procedure. You can also choose whether the staff will follow along, so this time we already know what you are looking for, so let's go see that there is no attendant's attendance.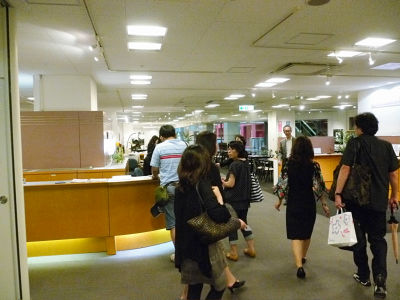 Inside of ATC is like this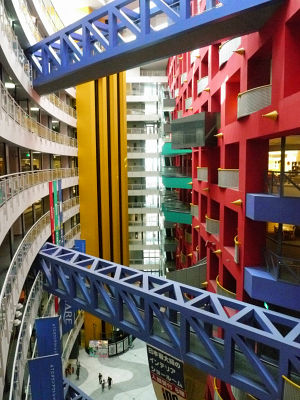 The two floors here are showrooms. It seems that it is the largest area of ​​West Japan.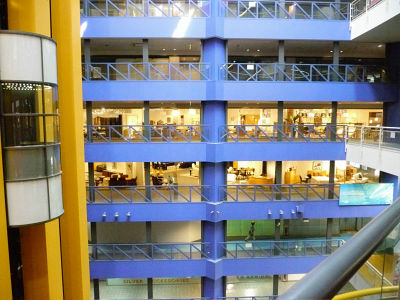 To the floor where the office chair is located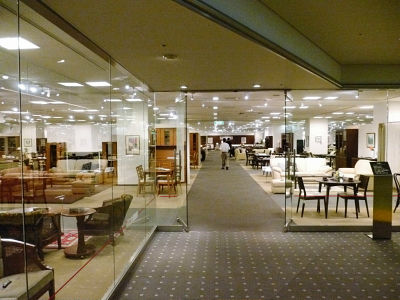 Discovery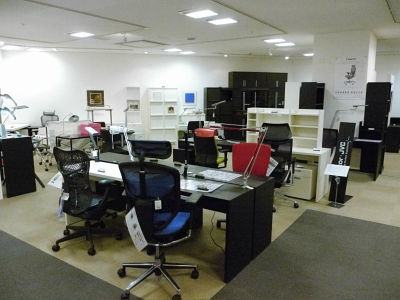 Somehow it is put here and there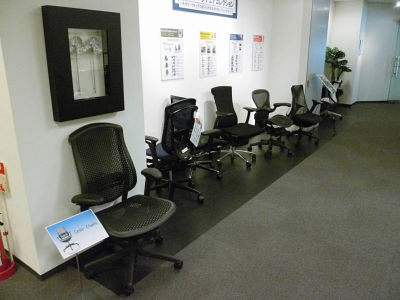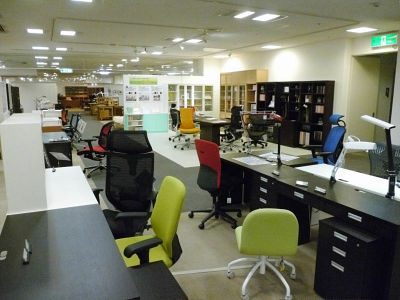 When you look at the real thing, you can realize that sometimes it is sometimes different from what I imagined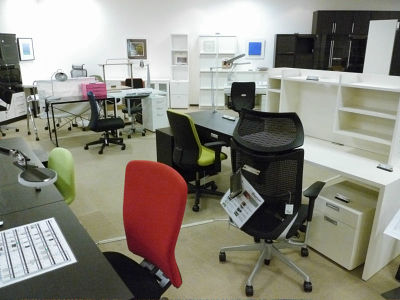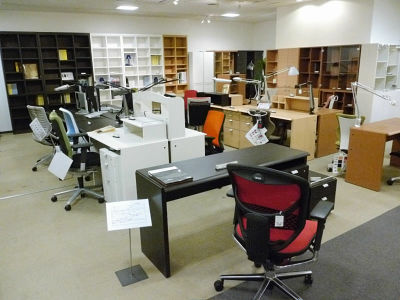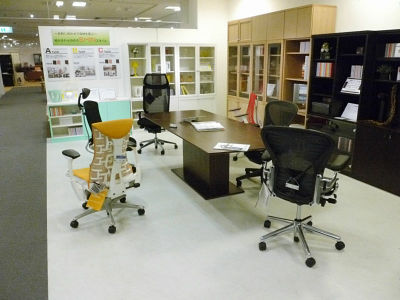 Herman Miller's "Embay chairDiscovered. In particular, it was only designed to be "designed for the person sitting in front of the computer", actually I took a notebook PC and sat on this embody chair for a while, but it certainly was comfortable. As it fits perfectly on the back and supports the whole body, feeling of fatigue seems to be reduced. The official price is the cheapest one is "base color: titanium, frame color: graphite" in combination with tax 16,190 yen yen. If it is the highest combination, tax included 234,150 yen. That's why I came up with thinking "Why do I actually sit down ...?"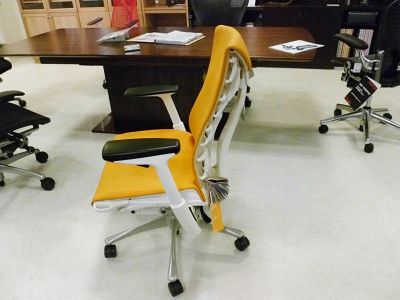 Herman Miller's new work "Sail chair". "The first back, a full suspension with no frame, was born inspired by the principle of a suspension bridge.The two" hinge points "in the part from the chest to the waist, from the waist to the sacrum, It adapts to body shape and movement, supports the spine, waist and pelvis. This suspension is made possible by the Y-shaped Y tower (Y Tower) structure. " If it is the cheapest suspension middle pack, the official price is 50,600 yen including tax. If it is the highest combination, it is 71,100 yen including tax.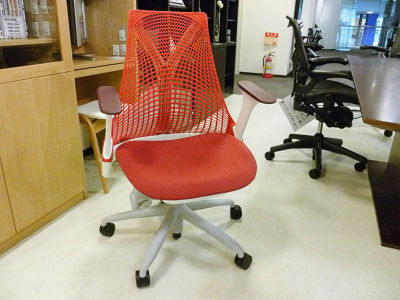 Okamura Manufacturing's "Baron". It is said to be "Italy's outstanding design and crystal of Japanese technology". The official price ranges from 95,550 yen to 192,905 yen.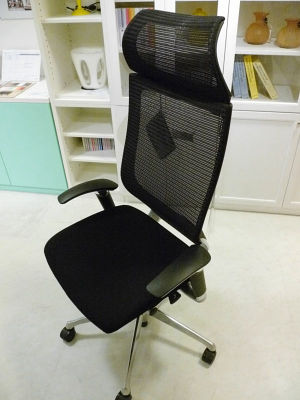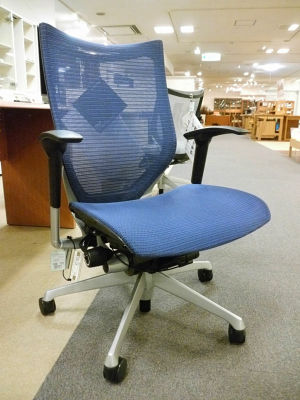 Speaking of using a PC Speaking of office use will always be on topics Herman Miller's "Aaron chair". There is only the thing saying "Chair corresponding to all body types and postures" "Reduce the burden on the back and waist" and there is quite unusual sitting comfort. I feel like supporting the lumbar spine. Two sizes, Medium and Small. Both official prices are from 161,700 yen including tax to 2110 050 yen.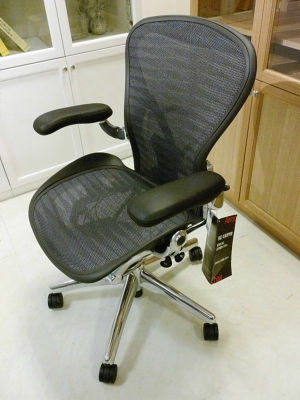 In general, the office chair of this line is thought to be based on the skeleton of the male's skeleton mainly based on the large physique of the Westerners, but among them the "cassico" developed for women by ITOKI is quite elaborate I will.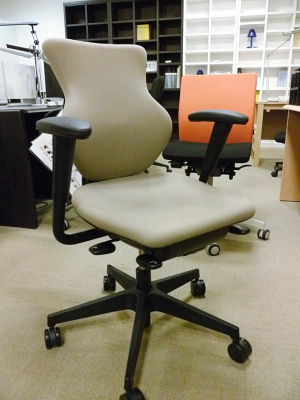 "I made the indentation of the seat deeper so as to fit the woman's pelvis" and it is certainly observable that other women who are in the showroom sitting on this chair and expressing their thoughts are pretty It is popular. It is said that it fits oddly.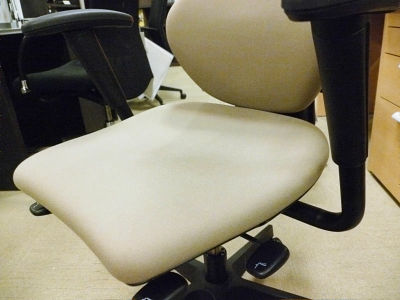 Hanger option suitable for wearing blankets and cardigans frequently used by women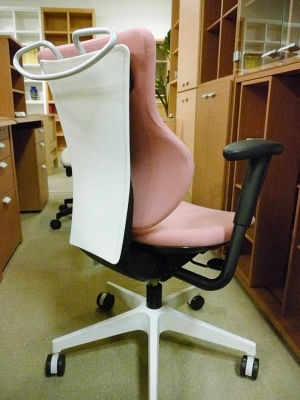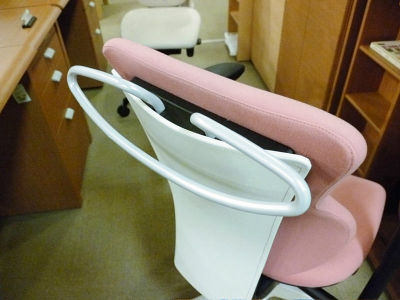 Also, since the tip breaks down from the center of the seat, the pressure on the back of the thigh is reduced and the swelling of the leg is reduced. This is because women's foot promotes circulation of blood calf muscles are less than men and because of the high body water content.



In addition, "Because women are less powerful than men, they tend not to get up if they tilt back deeply, so many women who are in an upright posture by themselves without using the backrests are easily tired" The angle of inclination of the backrest also differs in Vime.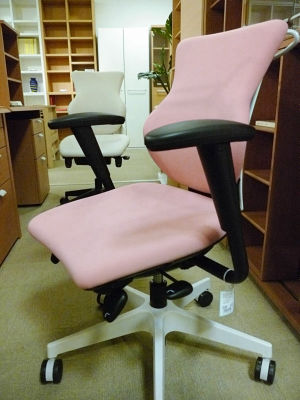 The next time I sat on various embroidery chairs, I felt that it was Kore, Kan's furniture's "Ergo Human Pro". "We are pursuing the ideal of the chair with the adjustability (adaptability) that suits the body of the user.Therefore, it has many adjustment functions to satisfy posture.In addition, we pursue seating comfort Equipped with headrest · lumber support etc., the surface material is elastomeric · mesh so evenly distribute the weight and you can sit comfortably without keeping body temperature and moisture, "there are just fine adjustments here and there An office chair in an atmosphere like semi-custom-made that it is possible and adapts to your own body shape.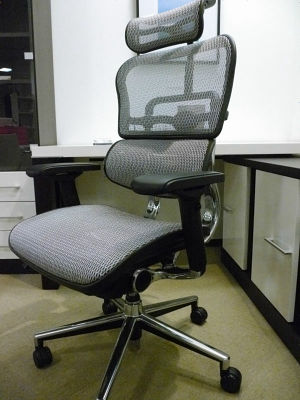 The back is like this.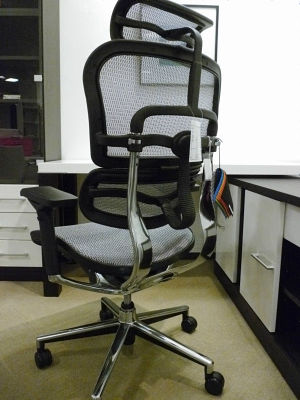 Using mesh material "Elastomeric mesh" knitted polyester and elastomeric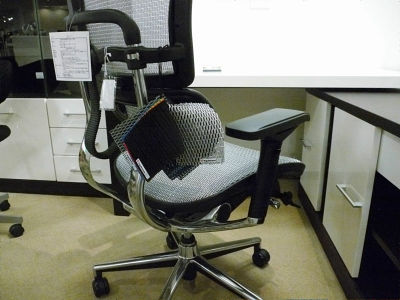 Independent lumbar support feels very good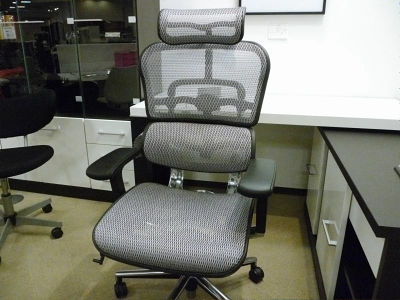 This moves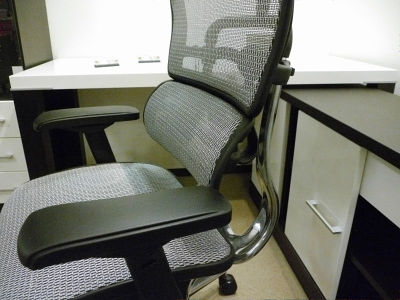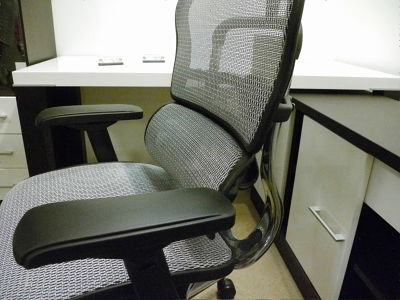 Armrest adjustable height & front and rear, left and right & angle can be adjusted



It is also possible to adjust the height of the backsheet, which makes this feel good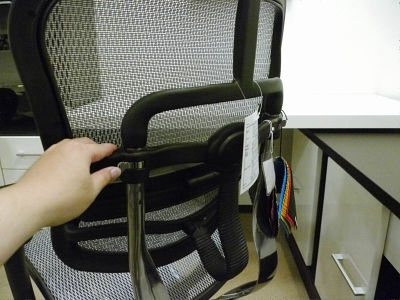 You can adjust it up and down like this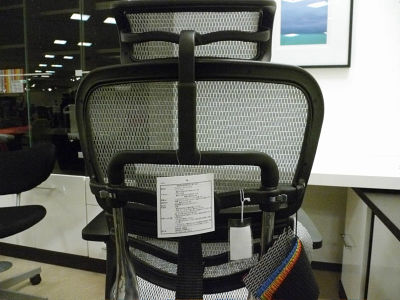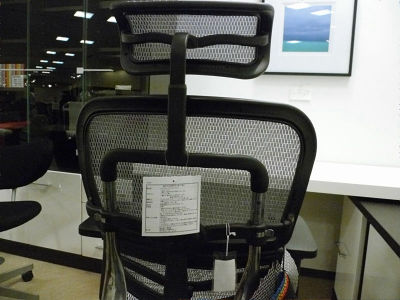 A corner of the best work chair collection that collects only famous office chairs is outstanding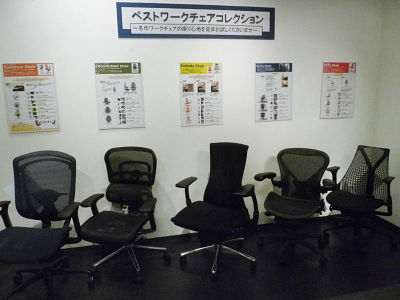 Okamura Manufacturing's "Contessa"chair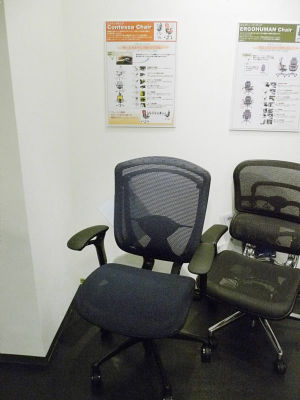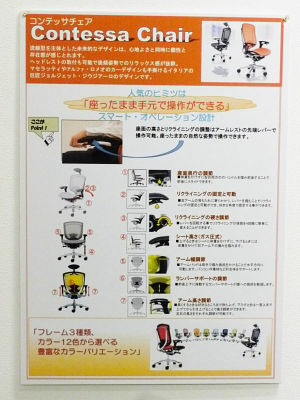 "Ergo Human" chair that came out earlier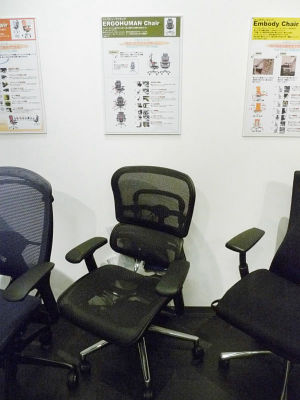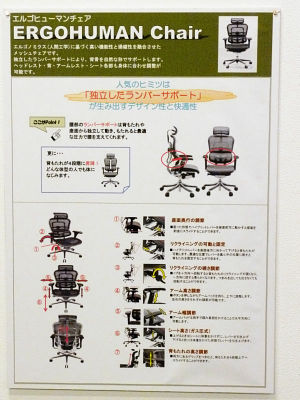 The first "embodied chair"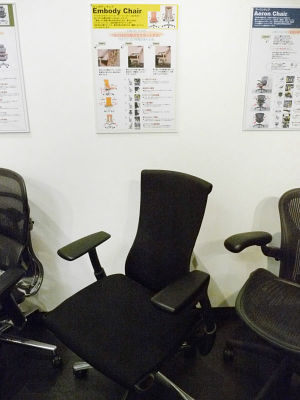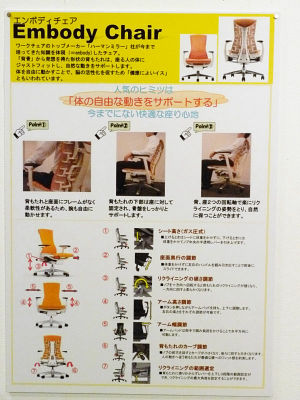 "Aaron Chair"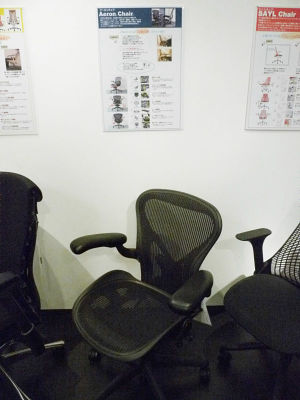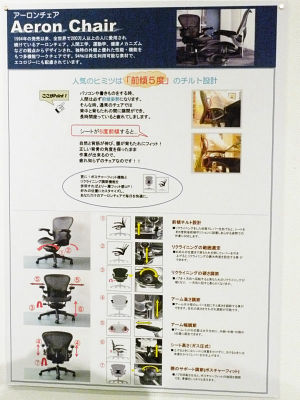 "Sail chair"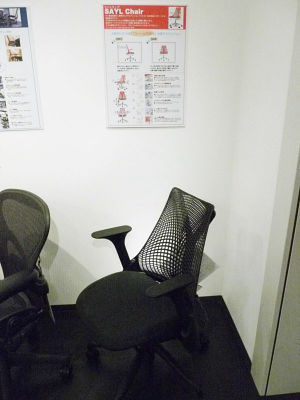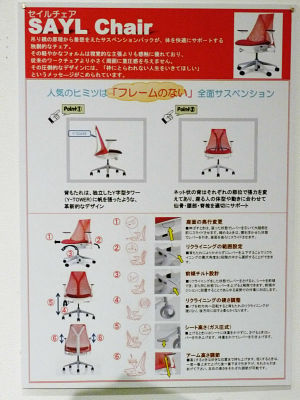 Also Herman Miller's "SeraphaThere was also.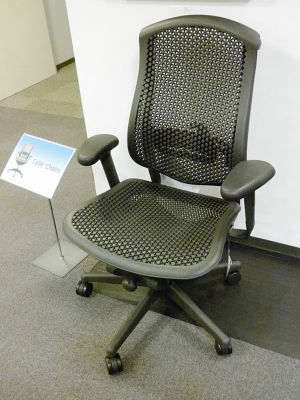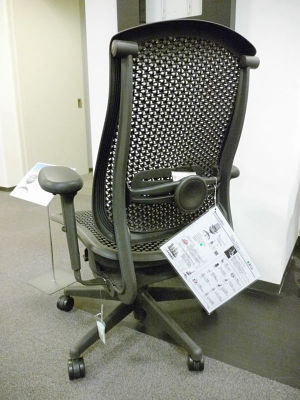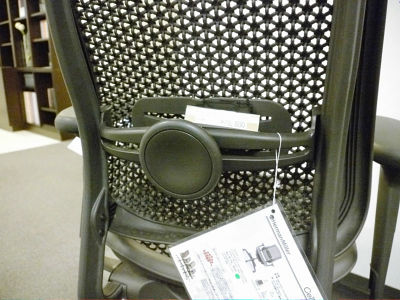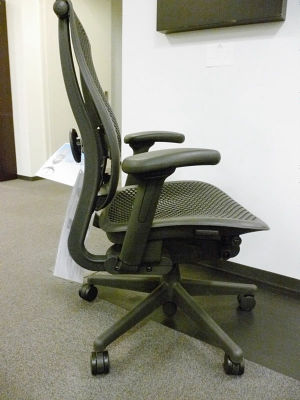 "Cellular suspension" composed of "cell" and "loop" adjusts the flexibility with loops of different depths depending on the part, so flexibly adapts to every movement of a person and makes an outstanding fit I will bring it. It distributes the body pressure equally at the time of seating and prevents stagnation of blood flow. It is also excellent in breathability, so even if you sit for a long time it will be comfortable without putting on heat. " Official price is from 97,750 yen including tax up to 11,7600 yen including tax.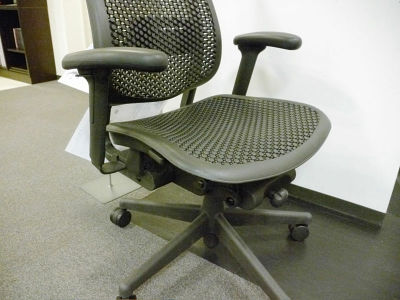 I found a strange chair among them.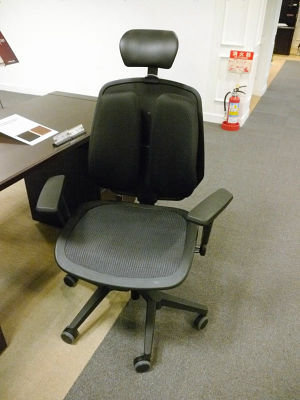 It seems that somehow "lungs" are on ... .... This is based on the "duo-rest theory" that German physicist Matthias Brinig created pursuing human engineering "DUORESTChair called.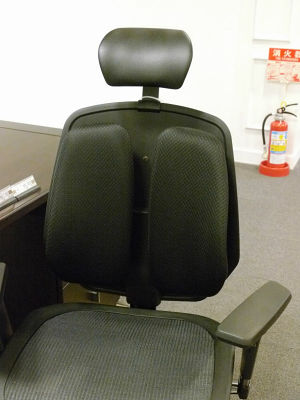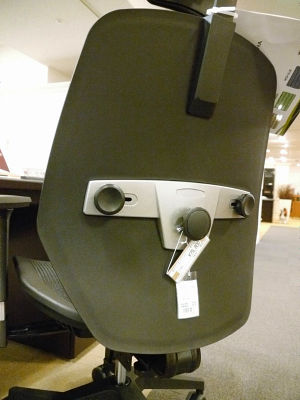 "Because the backrest separated to the right and left supports the spine, we will not put a strain on the waist even for a long time desk work."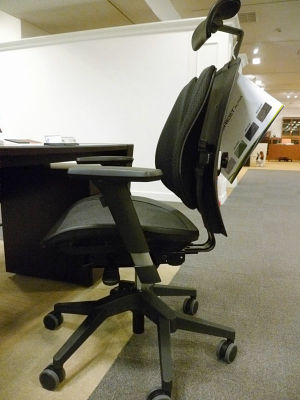 Even so, it looks strange. Official websiteSimplified chartIt is possible to see how it is impossible to say that it is dragged around by animation when looking at. When actually sitting down, you can experience the feeling of being wrapped or "fitting too tight fitting" like what seems to be called "Takuyu" by someone on the whole back. In other chairs this feeling was not.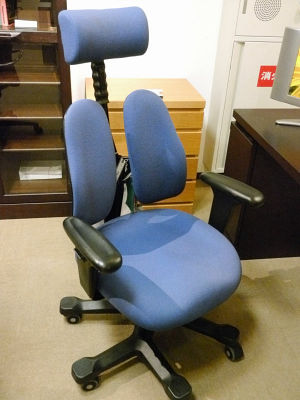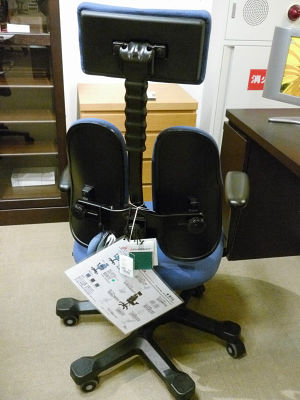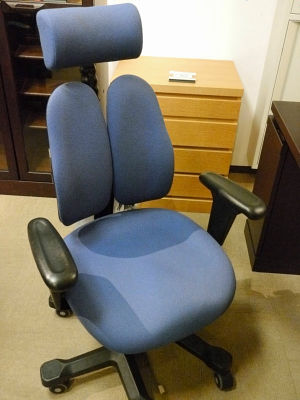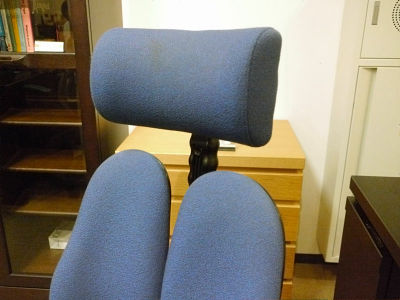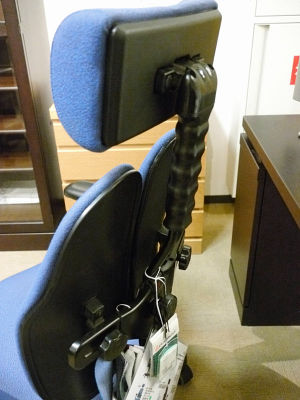 The leg part also changed. The price at the site was about 79,800 yen.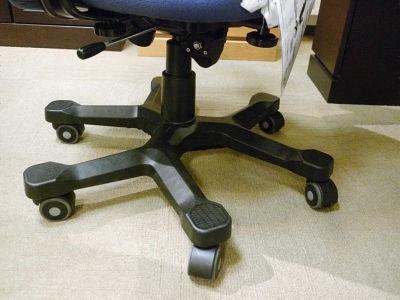 This is based on ITOKI's "LEViNO (Levino)"chair.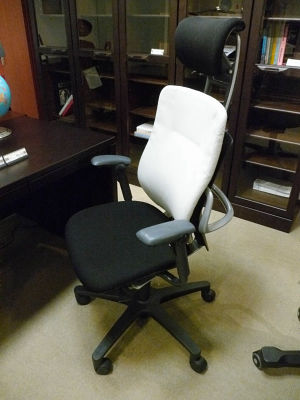 This handle looks like a lumbar support operation frame. It seems that it can be adjusted while sitting down the lumbar support point (lumbar support) by moving it up and down, back and forth.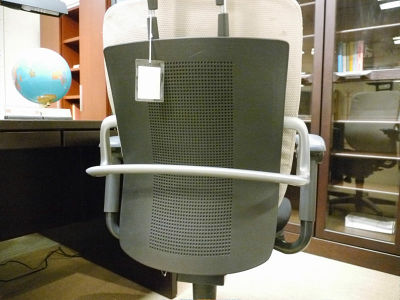 The price at the site was 98,400 yen including tax.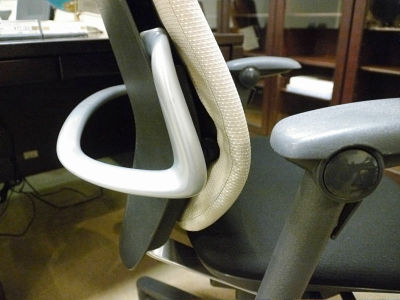 HAG's "BALANS (balance)"chair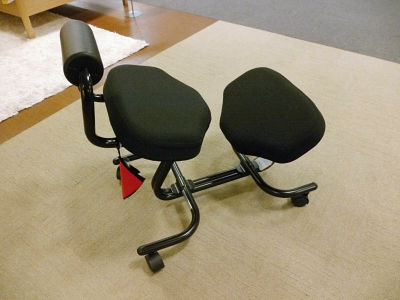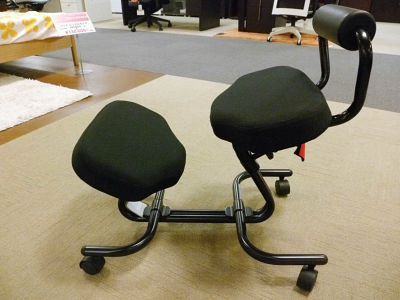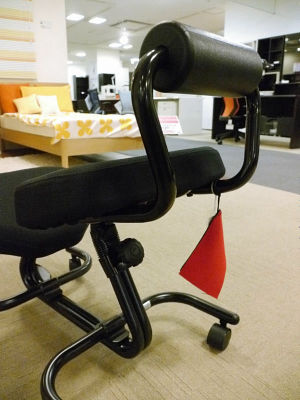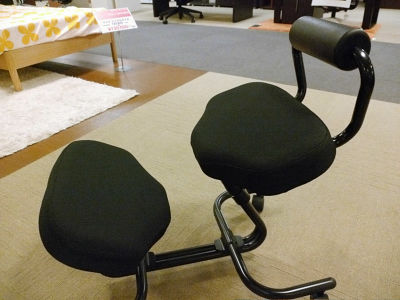 Herman Miller's "Mira chair"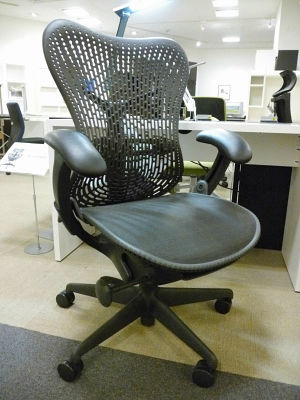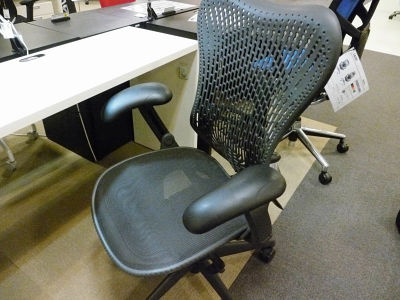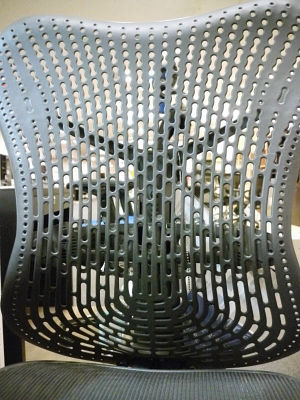 I think whether it is an office chair, but there are other varieties of chairs besides this. this is"Erose"chair. The on-site price is 44,500 yen.



Couch "Shaes Long"On-site price ranges from 120,000 yen to 163,000 yen.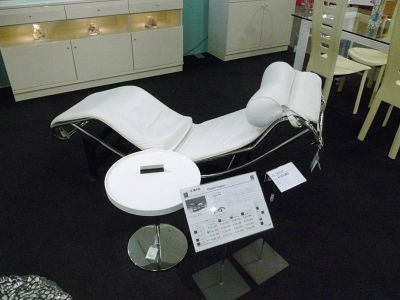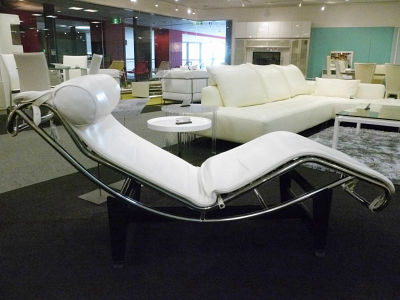 It can be used in offices and conference rooms "Maui chairHigh version of "Version with caster and elevator.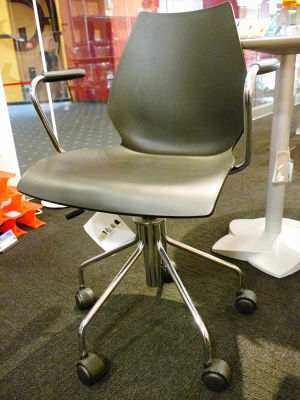 The world's first transparent chair made by polycarbonate integral molding process "La Mary". It was 44,800 yen in the field.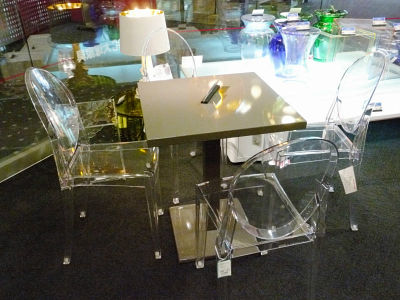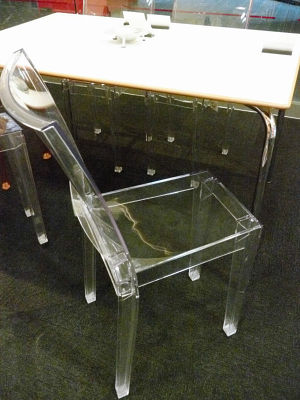 Bookshelf that it is not an exaggeration to say that it is the world's first flexible shelf "BookwormThe price on site is 76,545 yen.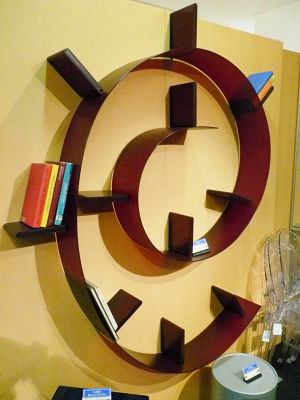 "Loose tool made by integral molding"Stone". The manufacturer suggested retail price was written as 21 2700 yen.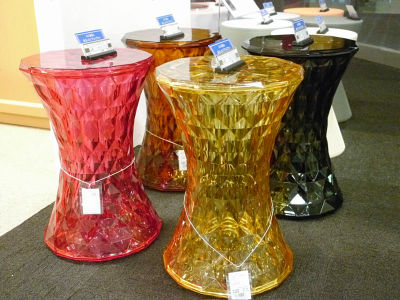 "Ares Line (Ares Line) Inc. of Italy"XTEN (X ten)I found a corner with a series of chairs saying "It's a chair.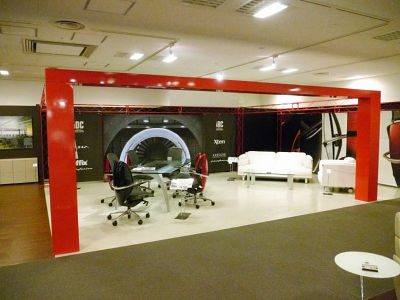 Tax included without headrests 484,000 yen. I designed mostly Ferrari design in recent yearsPininfarina.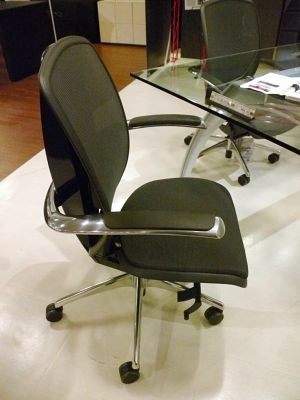 Adopted polyurethane material "Technogel" developed by Italian technogel company, it is possible to disperse body pressure.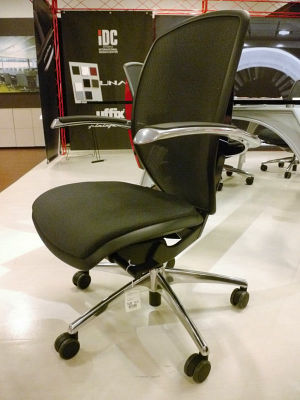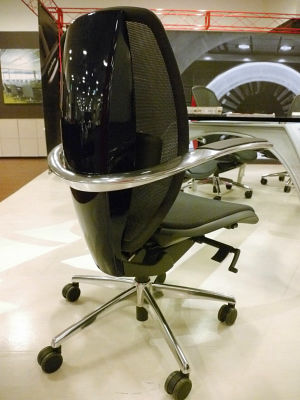 Another color as well.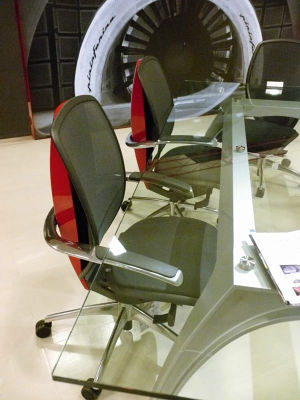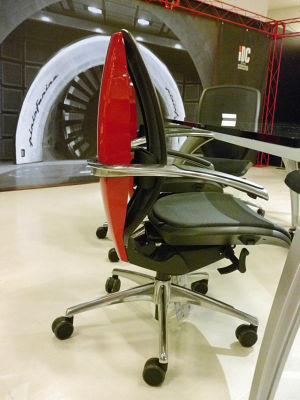 By the way, this desk is also "LUNA" by Italian "uffix" company, 198 million yen including tax. This is also designed by Pininfarina.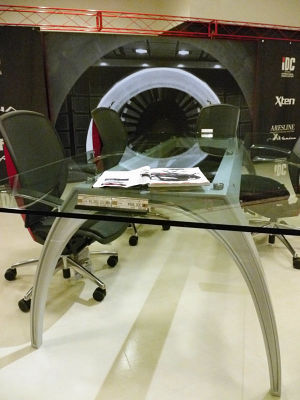 Well, how much does it cost to get all this ... ... where the executive board ......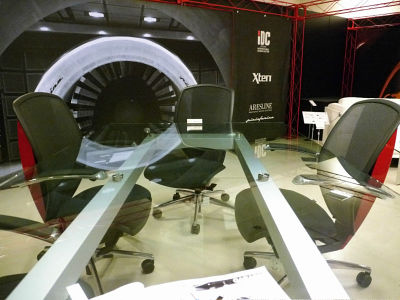 That's why I watched a variety of chairs sitting all over and struggling and completely forgot the original purpose, but to return.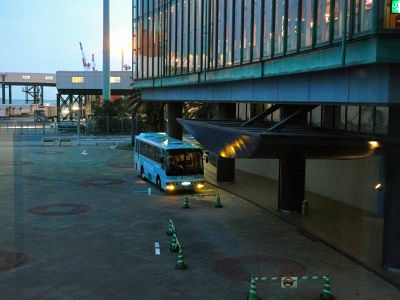 Ferry's "A flower"We are calling directly and encounter where we depart soon.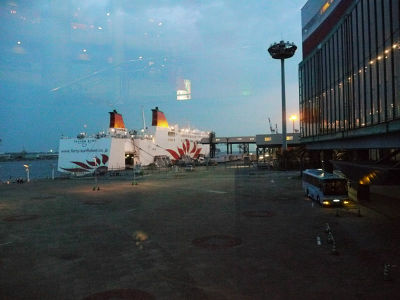 Of course, returning is also free.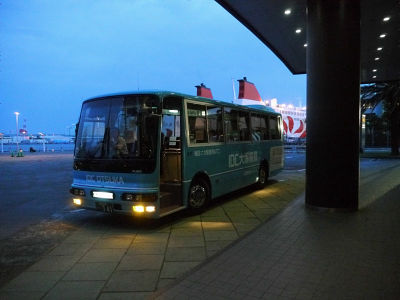 For prices, see "Domestic minimum price guaranteeAlthough singing, there is no shop sale only on the Internet and even if there is a store, it can not be discounted in the case of selling even cheaply on the net, but there are real shops and there is a shop front price ...Complicated conditionIf it meets that, it will make it cheaper than that store. So it may be useful to remember when you buy something that you can not buy online. At least it's best when you want to sit down a bit before buying a real office chair.