Macaroons, parfaits etc. Sweets Summit Limited items Eat exhaust ~ Eatin version ~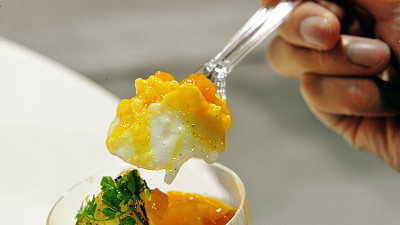 "Kobe suite summit 2011 autumn & amp; winter" is a valuable opportunity to eat event limited sweets at famous shops, so in order to conquer all of the limited sweets, we started eating at the center with a focus on confectionery which is difficult to take home .

Kobe Sweets Summit [Kobe Suites Summit]
http://sweets-summit.jp/

Before the World Memorial Hall which will be the "Kobe Collection" venue, it is a tremendous row despite the rain. "Kobe Suite Summit 2011 autumn & amp; winter" was held at the Kobe International Exhibition Hall No.3 next to the hall in the form of a concurrent event with this event.

For that reason, it is a very glamorous place to strike a sweet sweet sweet shop in Kobe and Osaka based on a crowd of young women who are interested in the latest fashion, while audiences mainly check fashion That's it.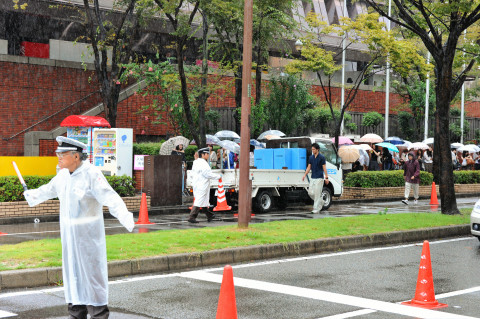 There are 16 stores in total for patisserie (which is a pastry shop dealing mainly with baked confectionery using flour) that is opening at the venue. Fifteen shops excluding Samantha Suites which I wrote in this article will eat one of the limited sweets developed for this event one after another.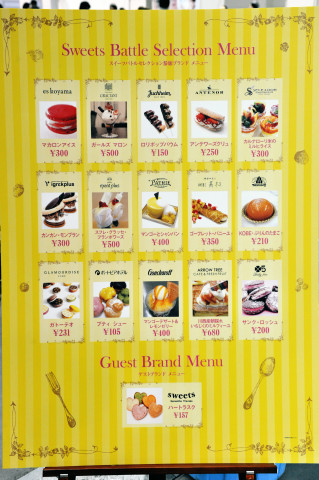 As soon as I opened it, it was quite a lot of people despite the separate hall from the "Kobe Collection". In this hall, live viewing of all shows performed at "Kobe Collection" was also held, so many people who made sweets as well as sweets lovers did so.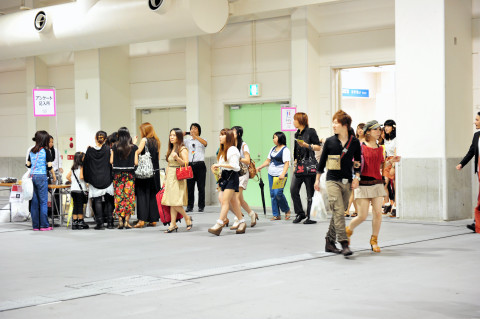 Coffee and tea are all you want if there is so much sweets. That being said, ARROW TREE, which is also open as a patisserie, prepared tea leaves of flavor tea and freshly baked milk tea.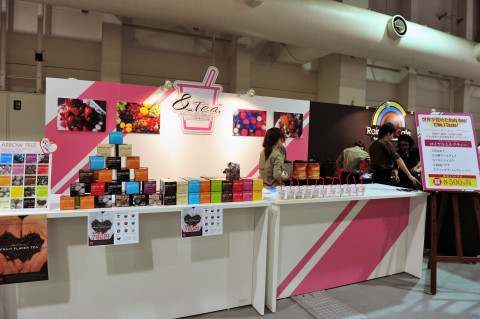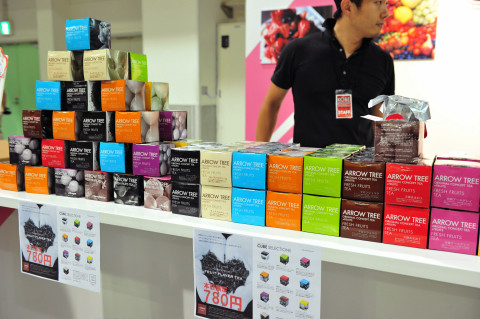 EarlierIt was reproducing the city of Kobe with macaroonsAt the special cafe "Rainbow Cafe" operated by the students of "Recall Bantan", it was a great success, selling 'Children's lunch for adults' in addition to coffee.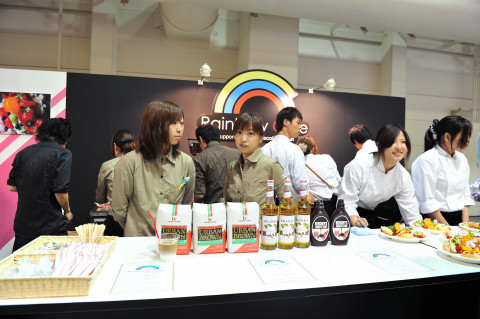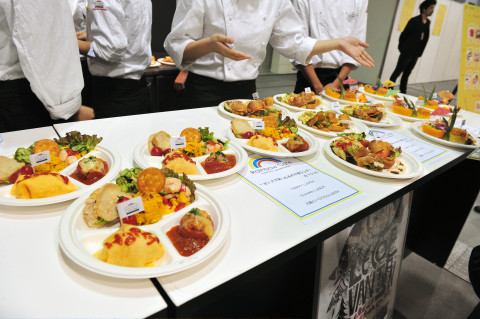 First of allFamous for "Oyama Roll" and BaumkuchenPATISSIER eS KOYAMA (PASTSIER Eskoyama).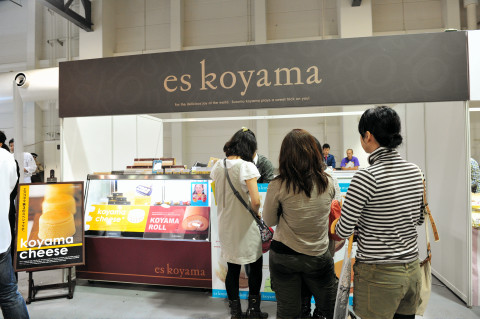 This special sweets is "Macaroon Ice" (300 yen including tax)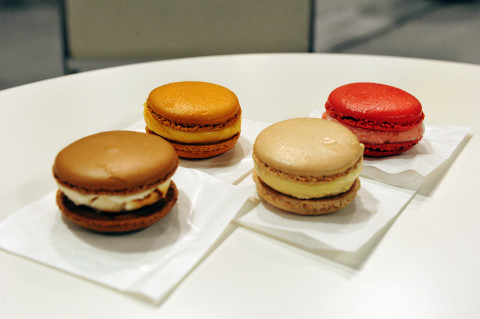 As the name "Caramel Cafe" is the perfume of caramel and the mild scent of coffee is perfect, finished in adult taste. Although the sweetness of macaroons is still strong, since sweets such as macaroon sweets are usually strong in the first place, it is likely to be right to eat one by two people if this is a couple.

But this macaroon ice, the fist size of a woman is quite large, so if you continue to eat, your tongue will get cranky with sweetness. I felt that I was happy if I enjoyed various taste with the size of common macaroon.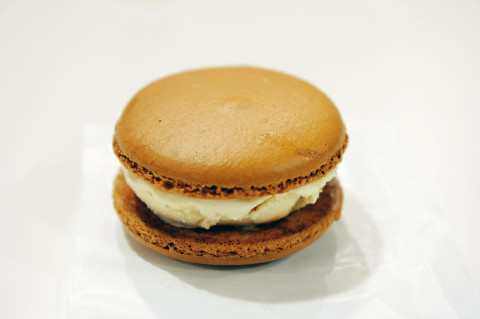 "Mango & amp; raw cheese" ice and macaroons are each high in completeness, but the taste seemed to be a straight line between the sour taste mango ice and the sweet almond scented macaroon.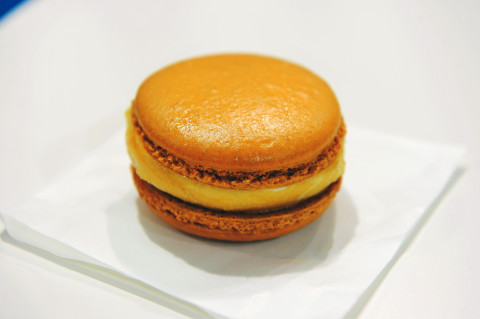 "Madagascar vanilla" is a simple vanilla taste, but the milk rich and sweet scent of vanilla are exquisite, which has already been completed with ice alone. When firmly baked there, when the macaron dough which aroma aroma aromirs is aromatized, it becomes elegant and punchy strong sweetness that you want coffee.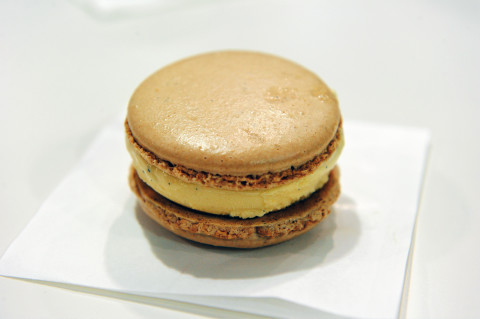 "Strawberry & amp; raw cheese" also thought that the taste of sweet and sour strawberry ice and macaroon would fight, and since macaron itself reflected the acidity of berry, I did not feel any discomfort to that. However, it seemed to me that the first two people who are not fruit type are compatible with each other.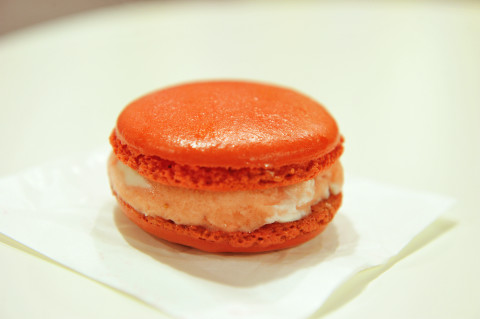 One piece of sweet purchase one handed out a ballot ticket, and if you like the taste it will be posted in the voting box inside the venue and the store with the most number will shine for the Grand Prix.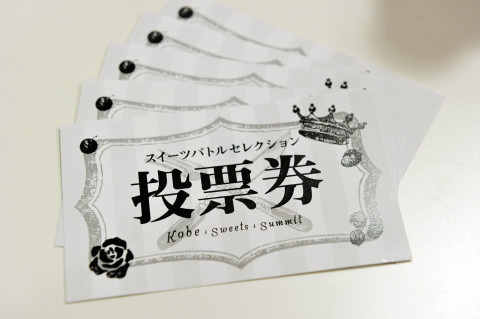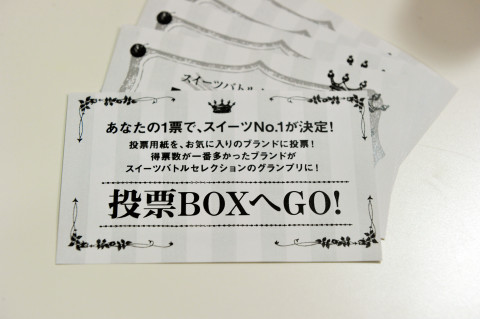 continueReputable luxury French restaurant"Grand Maison Graciani" is a store opened after developing sweets for this time.



A confectionery like a small parfait arranged neatly in a showcase is "Girls Maron" (500 yen including tax)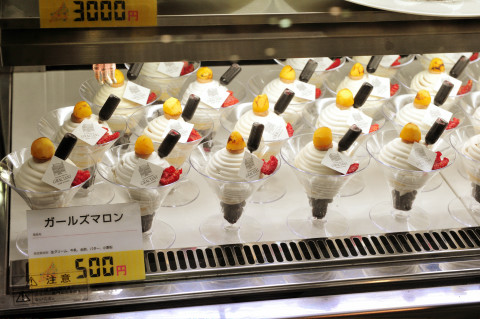 At the top of the parfait, chestnuts that were lightly roasted are decorated.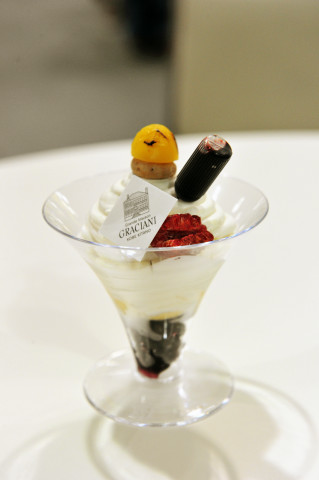 Whisking white is baked meringue.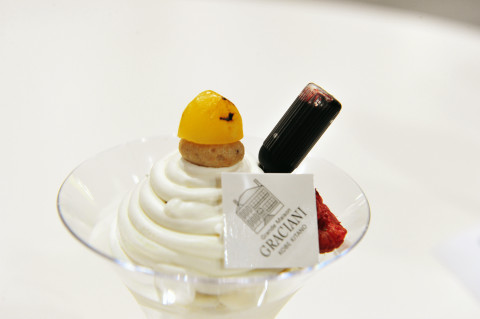 Please push your own soy sauce container containing berry sauce and inject sauce into parfait.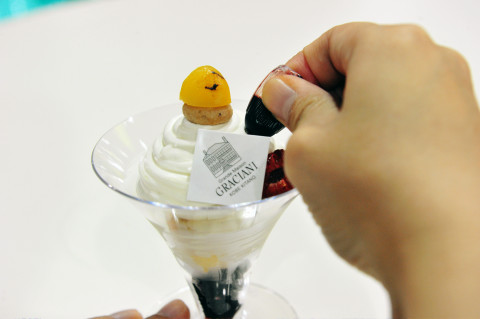 I thought that the chestnut taste is strong as it is contained in the product name, sweetness of the top white meringue part is quite strong, it is regrettable that the flavor of the inside MontBlanc Cream was drowned out. I was concerned about the berry sauce I injected and started eating to the bottom, but the degree of sourness was not so strong and the flavor of berries was added a little. Each element felt fine, so I could not believe that the meringue part was a bit more sweet and modest.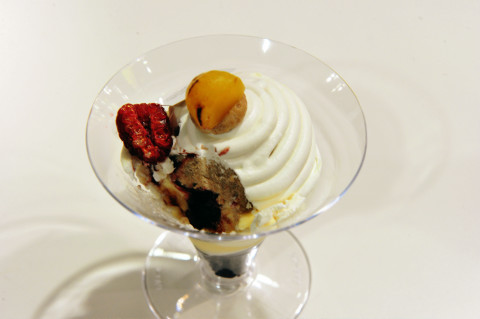 Since the headquarters of "Antenor" that is opening stores in department stores across the country are also located in Kobe, they opened at the Suites Summit.



"Anteaze Cru" (250 yen each tax included) wrapped in cream and fruits with fluffy meringue fabric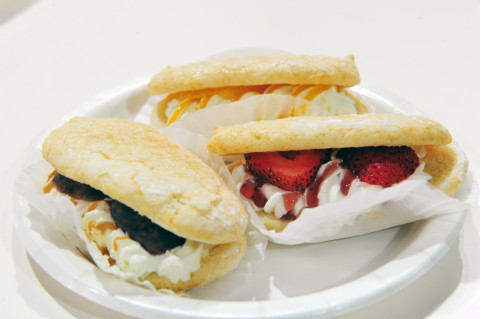 Chestnut of "caramel marron" plus simple sweetness in the taste of cream, but in a soft cloth and smooth cream, the hardness of the chestnut becomes conspicuous, and a slightly tactile feel is bad Sorry to have received such impression.



"Berry Berry" was a fairly nice taste with a moderately sour taste of strawberry pulp and sauce matching cream sweetness and fluffy meringue fabric. It feels like to eat slowly with tea etc.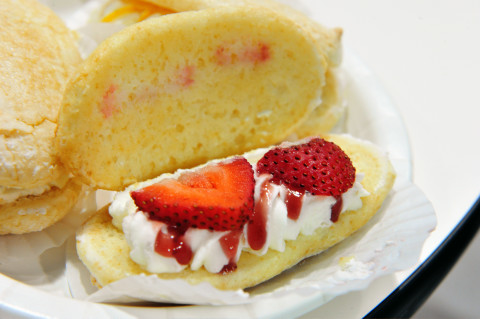 Mango Orange "that you can see vivid orange appliances and sauces in appearance, but their presence is almost zero as you try them. Because the quality of the dough and cream is high, I can eat it with enough time, but when I buy it expecting acidity of fruit it seems to receive a slightly different impression.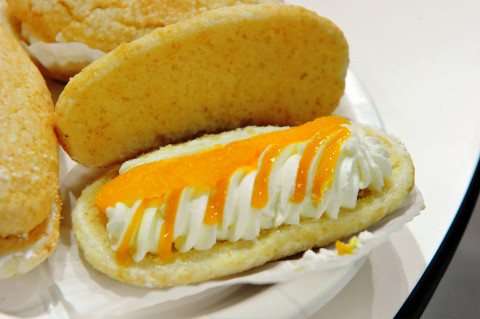 "Setession Conditaia Terrier" to set up stores in Mikage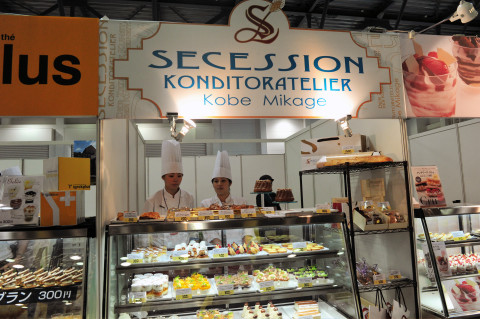 We will have four kinds of "Mil cha rice of Carnaroli rice" first appearing at the Suites Summit. Italian origin used for risotto etc.Carnaroli rice, Cooked with milk and scented with cinnamonMiru HiraisI cook it as a cup dessert with various fruits and jams on it.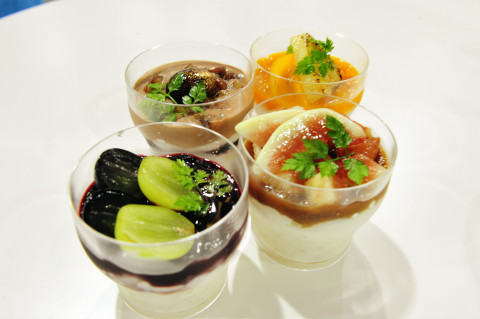 This is a rich alfonso mango sauce and lightly covered golden pine.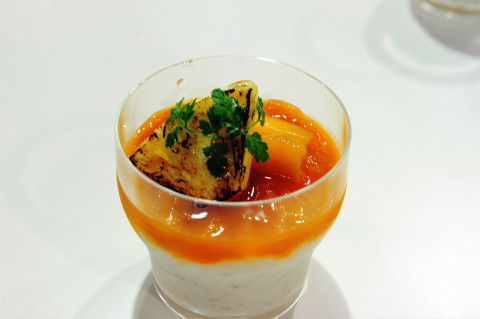 First of all, the Miru Hirais part of this dessert has a great impact. It is a milky flavor, but since the texture is rice to moro, it may take some time to recognize that this is a sweet by some people. The source above is originated from mango why the astringency is standing and it seemed that it might have been balanced with Miru Hirais if the source was sweet a little more.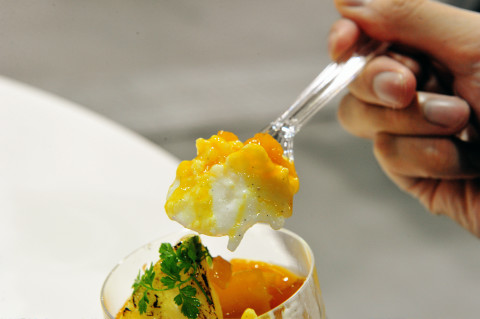 This time milk chocolate cream is being put on, and chestnuts are placed in the center.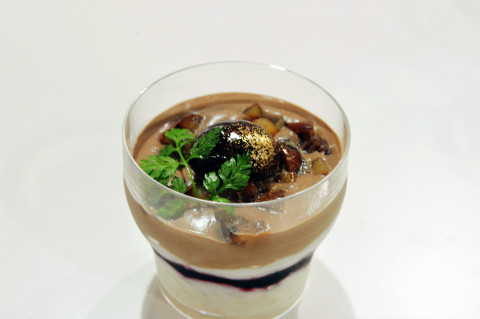 Cassis sauce is contained in it.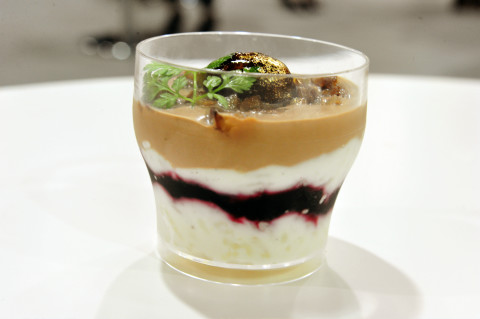 As chocolate crispy and chocolate sweets are in chocolate crispy and rice puffs, chocolate and rice are not compatible, and the bitter bitterness of this chocolate sauce well complemented the taste of Miruhirai. But cassis sauce was fairly intense, I got in between the harmony of chocolate and milch and it was a little worried that I insisted that it was not enough with the word accent.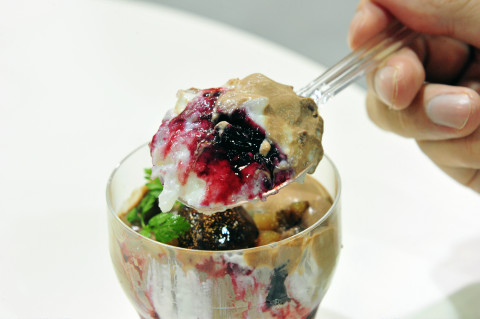 Subsequently, the fruits of grapes and their constituents (meaning jams in French)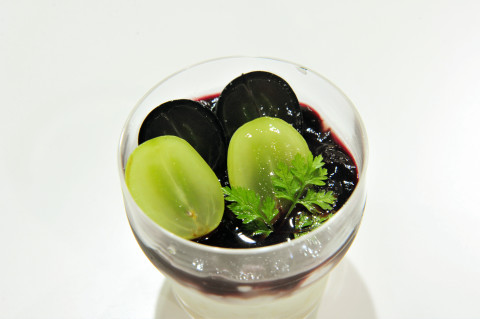 The grape complex is very rich and it has a feeling that other berries are contained rather than grape alone, but it tastes like a tongue like a prune rather crowded. For that reason, I was puzzled because it was slightly more contrast with Miru Hirais with a soft flavor.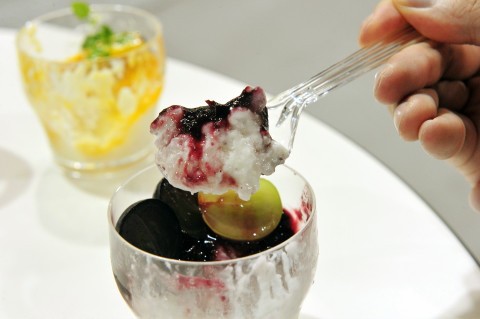 Finally, we treated figs of figs that made wine liquor, and figs of raw figs.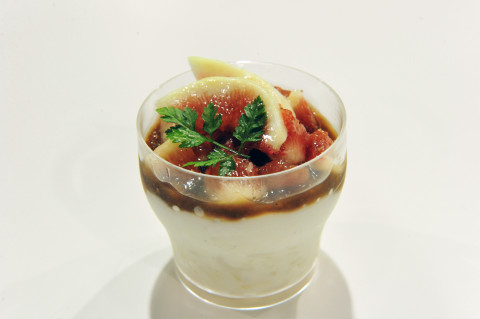 Although figs are also effective, liquor is also effective, but because it was adjusted to sweet sweetness, I felt figs peculiar fragrance and subtle sweetness that it was also amazingly matched with the taste and texture of Miru Hirais It was. Because figs have unique sweetness, I think whether they will repel in combination, the rice flavor of sweet figs is exquisite. I thought that it could be said that the representative menu of Miruyiis.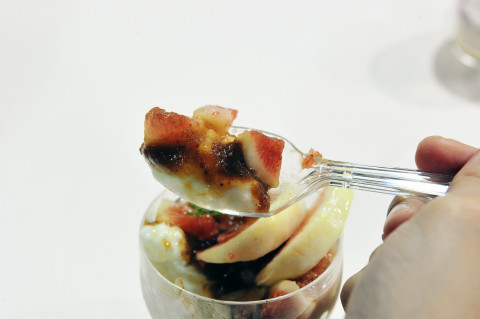 "Igrekplus (Iglek prus)" which has extensive coverage of cakes, breads and ingredients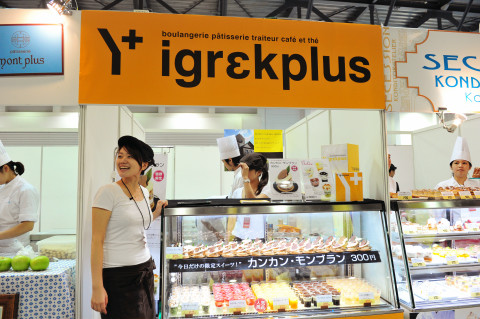 "Cancan · Mont Blanc" motif with a lady wearing a can kang hat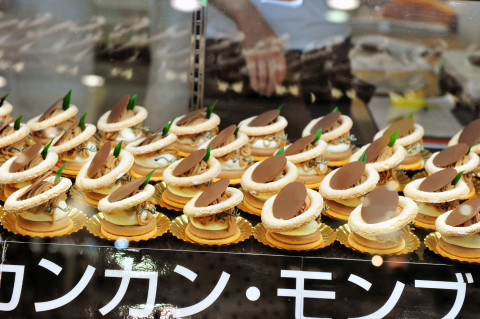 Soft baked sweets that are scooped represent the spit of the hat. The place where I wear a little is stylish.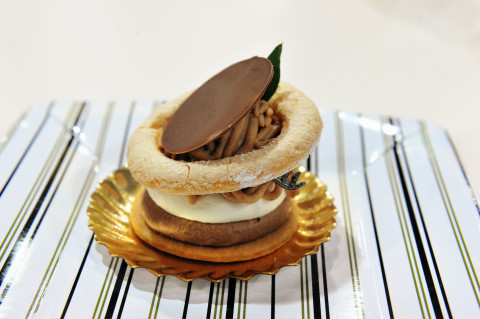 Why he told me that he was a lady because some parts like eyelashes were decorated inside.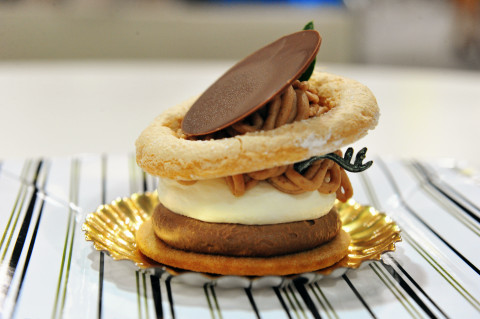 Although it is quite innovative sweets, when you eat it, a slightly sweetness of MontBlanc Cream with orthodox astringent skin adds accent of a berry sauce that is put in there a little bit and eats all at once until the very end To one article to be. Mont Blanc is a kind of pretty sweet in the cake, but even if you are not so good at sweet things, it seems that you can eat it with plenty.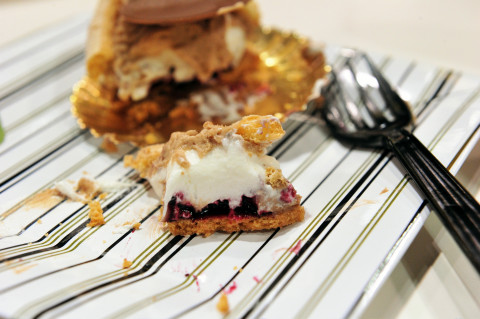 "Patisserie Montluu" which sells a shop on coastal street which is a fashionable spot of Sannomiya sells parfaise made on the spot.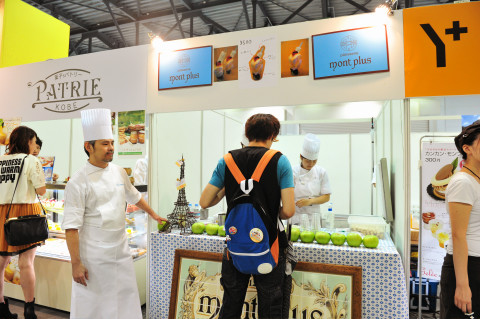 The structure of parfait is like this. A warm strawberry sauce and red fruit sauce is applied to the ice cream of the strawberry, and under it there is a chocolate cake. And luxury specification that the almond meringue bar with a bar is squeezing.



Thinking about carrying, the meringue bar was handed without daring.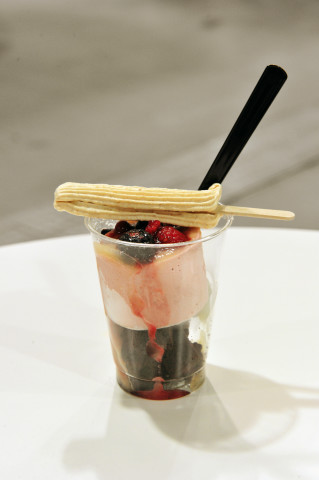 Blueberries and flamboos are on the top.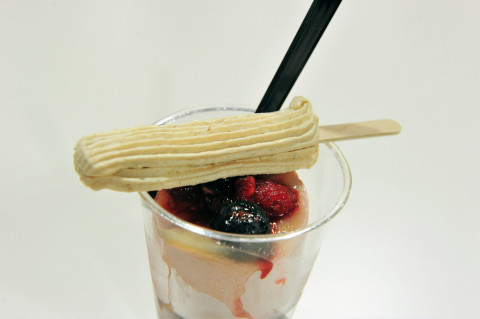 Berry and unseason sauce from the top, ice cream of chicken and chocolate cake. Since the cake was warmed, a small amount of heat was transmitted from the container.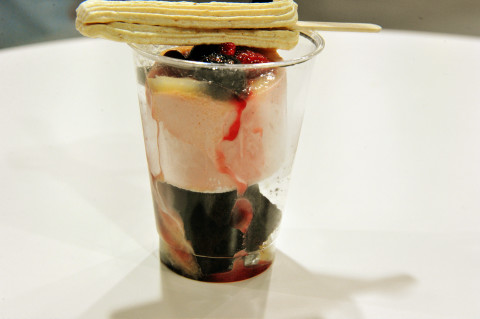 The gap between moist and warm chocolate cake and cold berry ice cream is very good. The flambooise on top had an intense acidity and strongly highlighted its sweetness when eating it with Gateau Chocolat.



The meringue bars to which the fragrance of nuts has been added is a refreshing texture, and it will be a good chopstick between ice cubes. It is convenient to be eaten without polluting hands because it has a stick.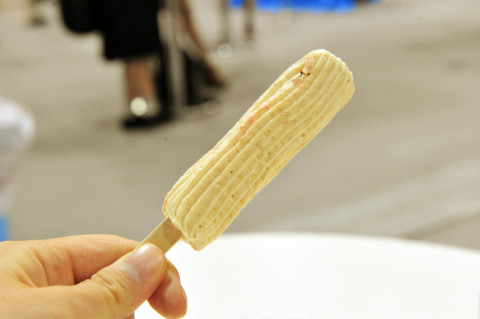 Patisserie in the Hotel Piena Kobe "Confectionery Patriot"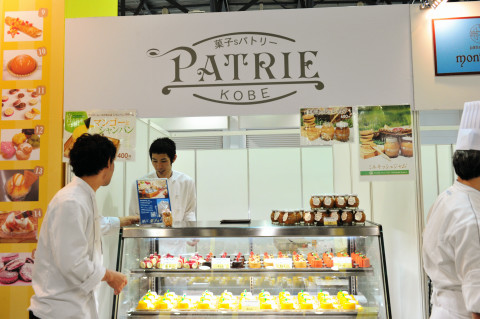 Mango and champagne (400 yen including tax)



It is a good way to raise the expectation before eating with a feeling that it is not in a normal takeout cake such as a thick white sauce or a mango drawn.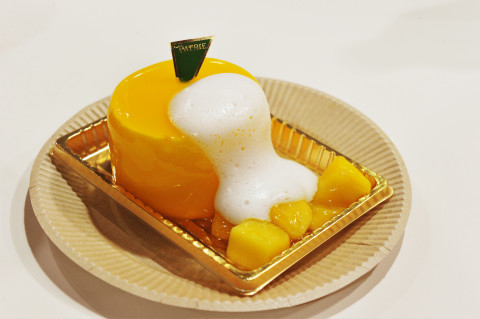 Champagne cream inside has a light texture and it fits well with refreshing sweetness with strong acidity of mango. As it is still popular food, I have eaten sweets with mangoes so far, but this is the best I have eaten today. It is a dish that can be eaten refreshed.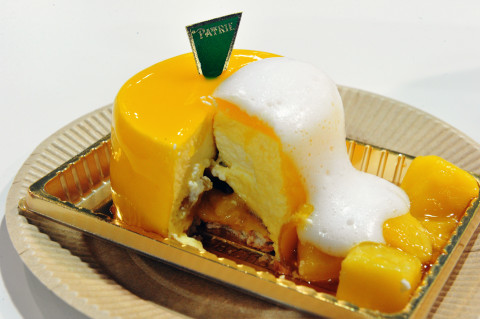 Mikage Takasugi, a popular restaurant of Mikage who is impressive with a little Japanese-style logo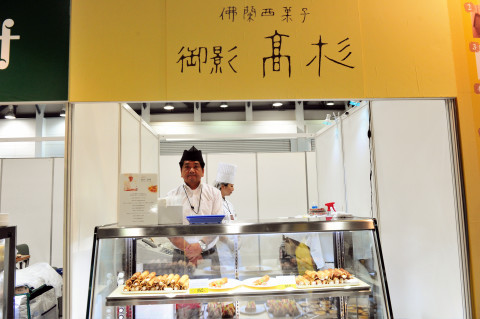 Two types of baked snacks that crisped cream with a thinly baked dough. "Gofret · Bunyu" with vanilla cream (350 yen including tax)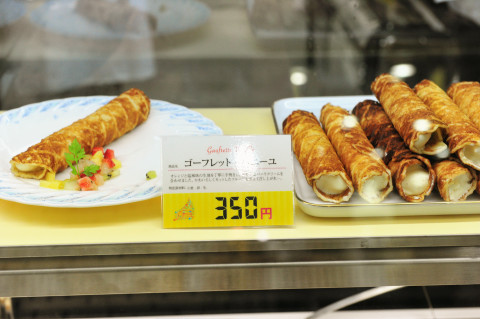 It was a crepe like sweets made from freshly baked gobllet. The fabric seems to be "Orange and salt flavor", but I did not notice it at the stage of eating. It was a nice feeling with a texture like waffle.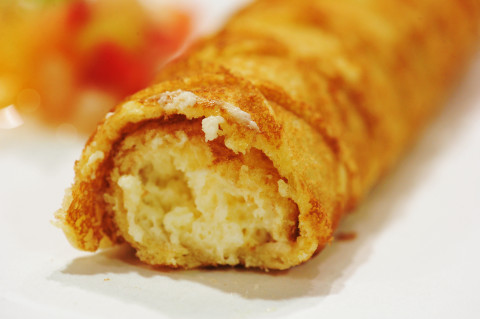 This is "Gofrett / Caramel" (350 yen including tax)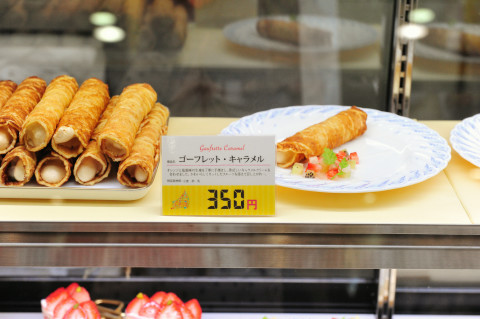 With the feeling that plus the scent of caramel on the cream of Banille, this cream had a presence.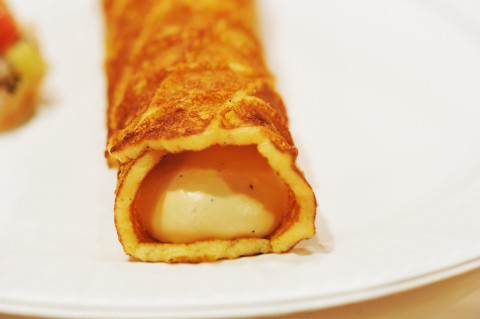 If you eat it with the fruit that you added, you can enjoy refreshed and different taste.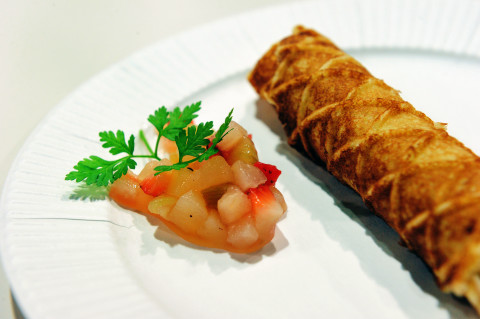 "Morozov" famous for pudding is also a game with pudding this time as well.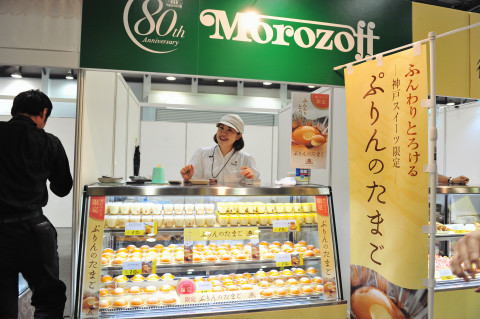 "Purin no eggo" (210 yen including tax) for events is an unusual dish called cheesecake flavored pudding.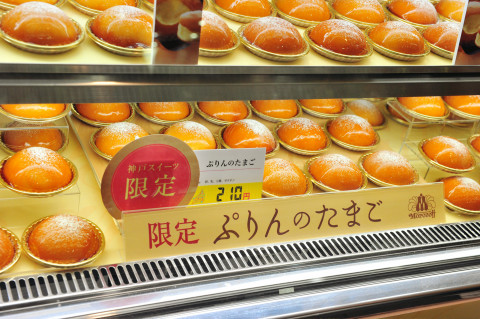 It is a beautiful color, it has a luxurious feeling with a shine as it is quite pricey.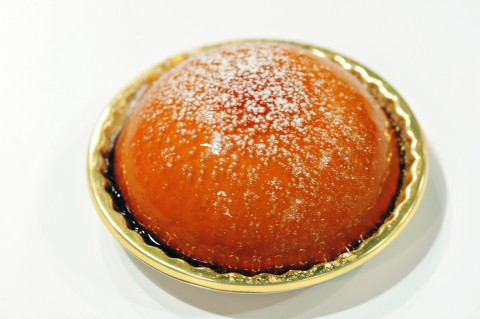 The outer brown was all made caramel sauce loosely jelly. I think that this gives an accent to the cheese-flavored pudding, but the fragrance and sweetness of caramel are so strong that the sweetness on the pudding side and the flavor of the cheese, and the finest smooth texture on the pudding It is a shame that I had just dumped everything. Pudding inside was one of the most smooth lines in Morozov's lineup, so I want you to revive in some form and line up at the shop front.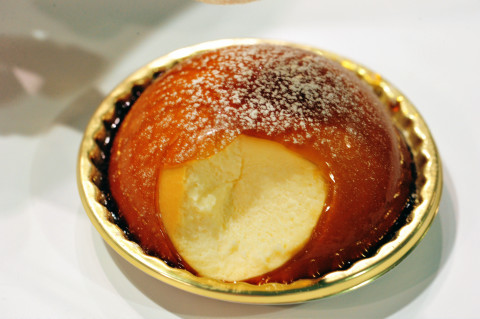 "Koncharov" of Kobe, which has a history as a pastry shop, prepared cold dessert this time.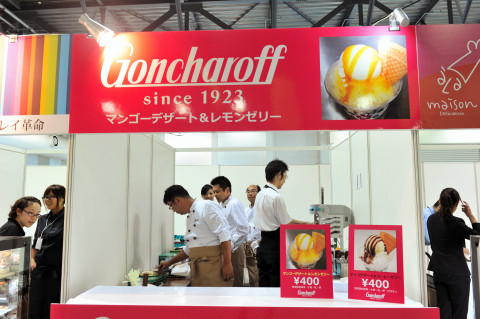 Choice "Mango Desert & amp; Lemon Jelly" which was indicated as limited sweets.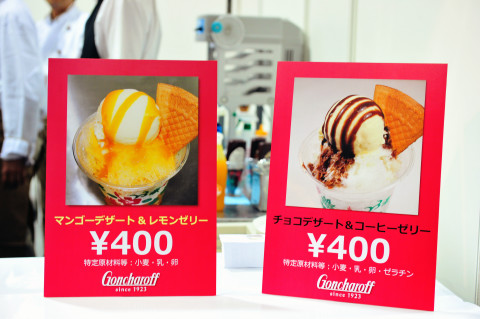 Ice and jelly-like appliances, and because the ice was contained, the feeling I saw wasHalo HelloSomewhat similar to.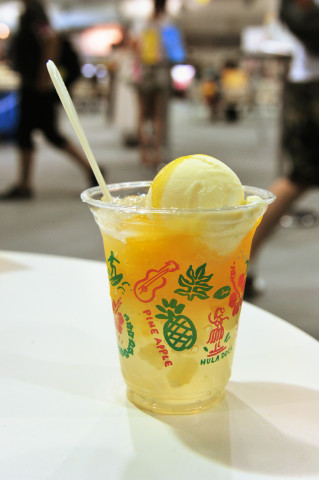 Whether lemon pulp was included or the flavor of mango sauce was clear, it was like that. However, it is also an honest place that it was hard to remain in the impression because it was a composition that is quite different and quite similar to street dessert among many authentic sweets.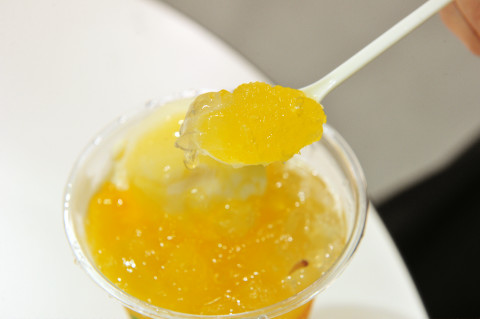 ARROW TREE (Arrow Tree) from fresh vegetable store specializing in plenty of fruit dessert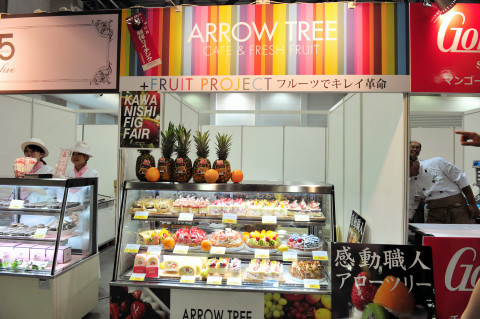 The cake is bigger than other stores, and the showcase is exquisite because the fruits are abundantly on board.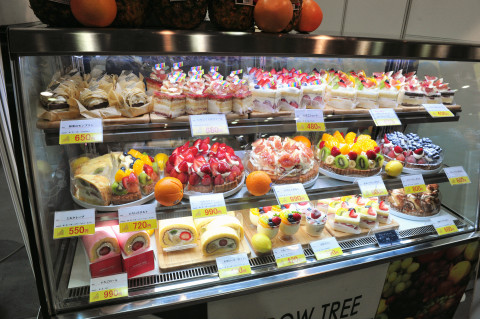 "Opinion of Mille-feuille" (680 yen including tax), which began selling from this event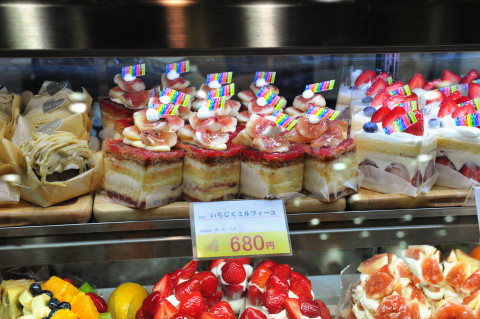 "Fruit short" is an ordinary menu, but purchased also because it was that limited items (430 yen including tax) with figs as the protagonists can be eaten at this event only.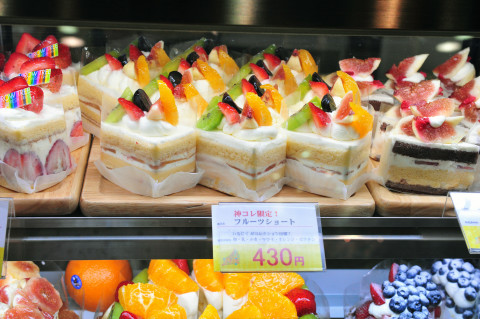 He gave me a paper dish, but there was a heavy weight feeling, the dish was likely to lose that weight.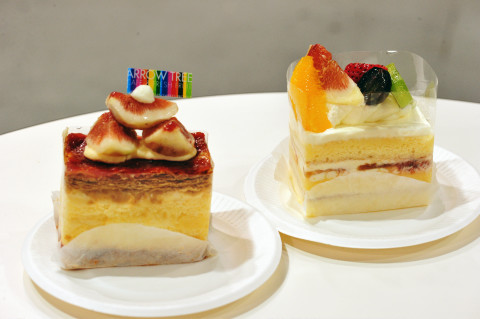 In the figs Milfieille has a fairly large cut figure fig.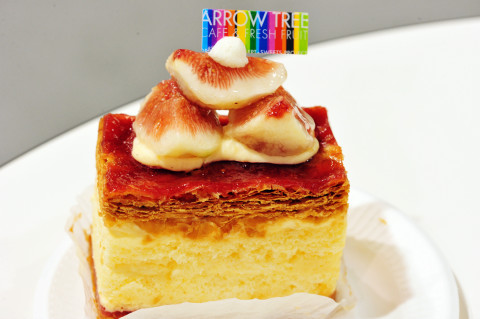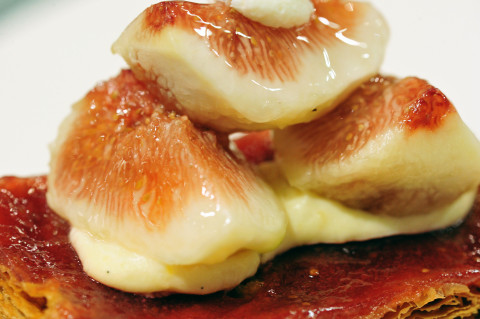 The fig used was a figure in the morning from Kawanishi in Hyogo ken.



The pie cloth is also thick and firmly layered. On the surface was painted like figs of jam.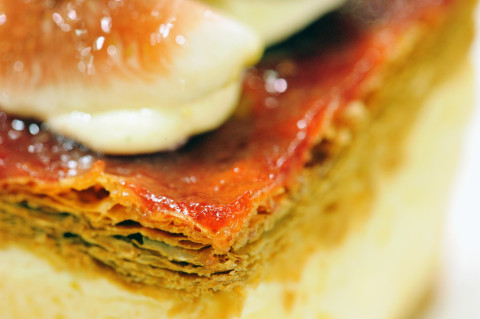 Also on the top of the bottom pie cloves are figs and figs sauce. I use figs abundantly in figs. Fresh figs were a preeminent taste even for cakes, but it was something that I wanted to try alone even with a piece. The cake itself was gathered together in a gentle taste overall without sweet fruit warmth with a faint sweetness.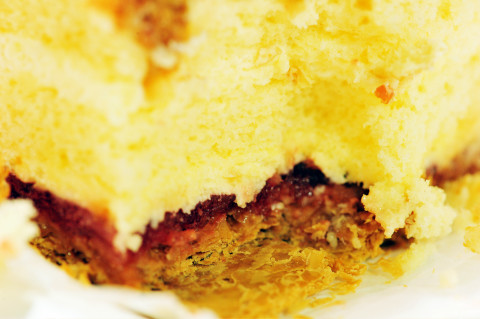 Limited "fruit short" is also equal to "figgy Millefeuille" volume as bad.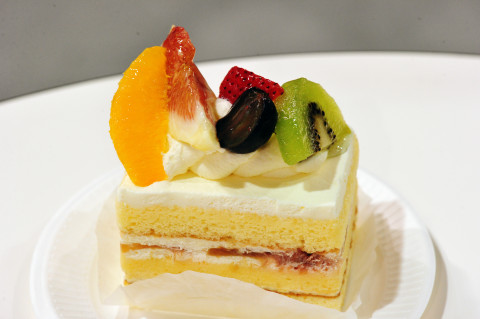 Fruits are decorated besides the main figs.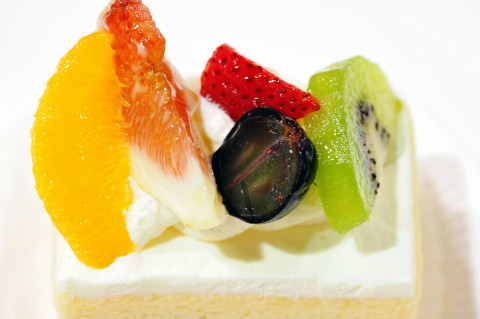 The compatibility between fluffy sponge fabric and grainy fruit is perfect. The goodness of fruit was outstanding. The figs of figs in between the sponge and the sponge were also sweet, and I felt that this person seems to be better for people who are not good at the sourness of the strawberg shortcake.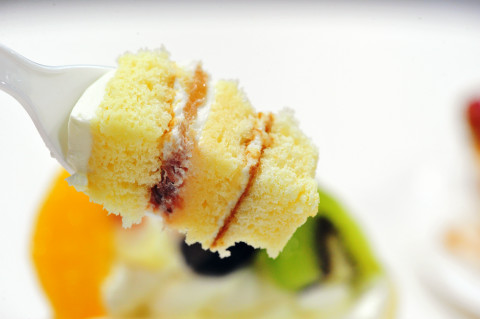 As this confectionery system to eat locally was completed, I decided to continue taking other sweets and eating it. Such expectation.