"Mr. Cesium" fired a creator of telop, appeared in a verification program and testified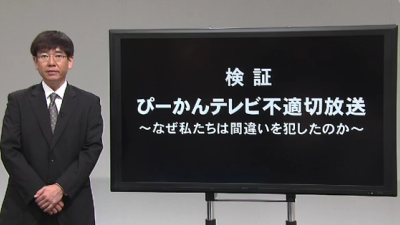 Telop such as "Doubtful Rice Cesium" during program broadcasting is misdisplayedAbout the problem which was done, Tokai TV himself broadcasted a verification program, subcontracted employees who said that they created problematic telop in it appeared and talked about the motive of telop creation etc. This male employee was dismissed from disciplinary punishment by the company he belonged to.

There was a scene in which questions from the verification committee were cast about the 50s male of the telop production company which produced inappropriate telop in the program. Although it was not processed to voice, face and name etc were never revealed.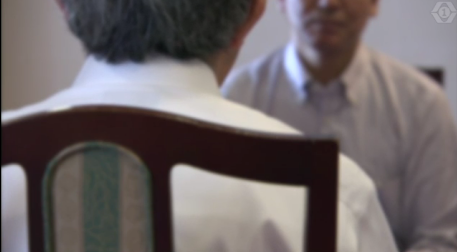 At the stage of making "Cesium Mr." telop, although there was attention from the young woman's time keeper of the program, "There was no recognition at all as to whether it was said" Please fix it at once "," I was asked "There is no memory".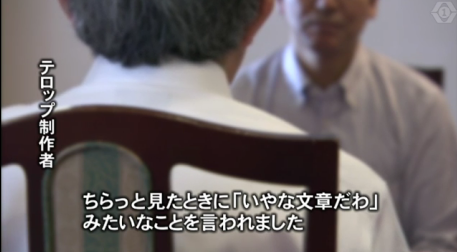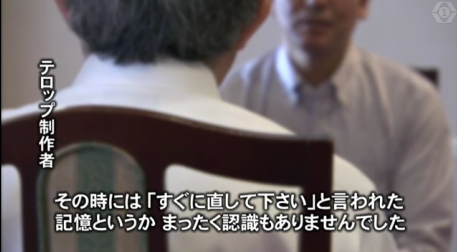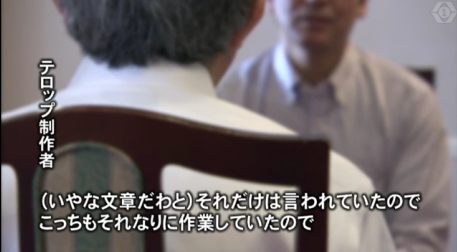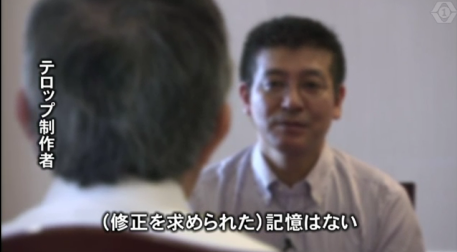 A young employee who served as a time keeper said that "I heard it as" I understand "like" I will do it later "" (a reply from a male employee) ", there is a gap in recognition between the two It is made up of such contents.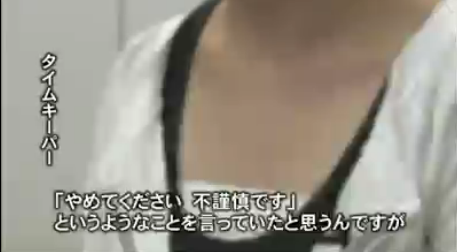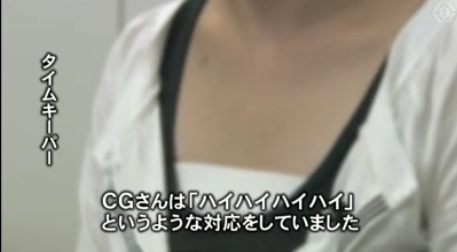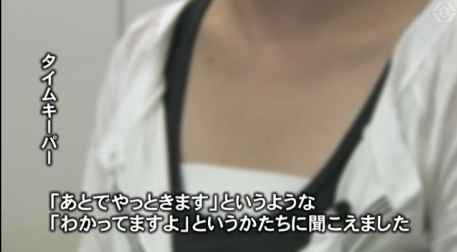 Subsequently, in response to the question "Why did you put an insane language?", "I just came up with a little thoughtfully funny thing Well I just put it in a sentence, especially people in the company I did not feel like that or I did not do that at all "and emphasized that it was not just a sense of resentment to the company or retaliation, but just a phrase that came up with an idea.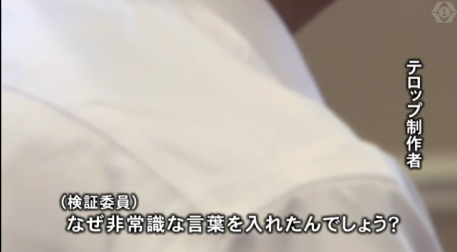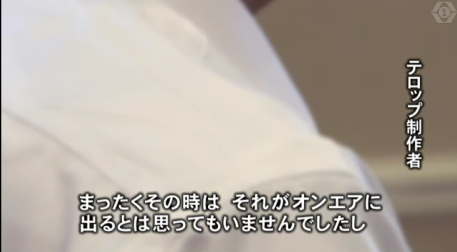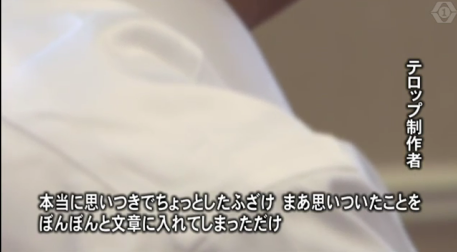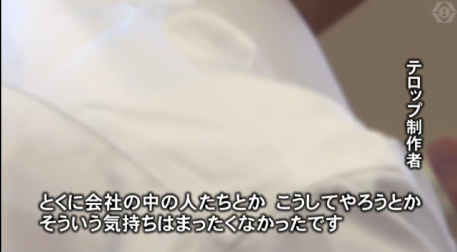 When questioned by the verification committee, while becoming frustrated, I talked about such contents as "I did not expect to be telecasted as soon as I was planning to replace it," and regarding the phrase "Mr. Cesium" There may have been some unpleasant things, but at that time I had not thought so far. "While I was thinking that I was able to come up with an appropriate idea with a dummy without any particular importance, I just made a sentence inside myself" , It seems that it is strongly claiming that it was production by dictatorship to the last.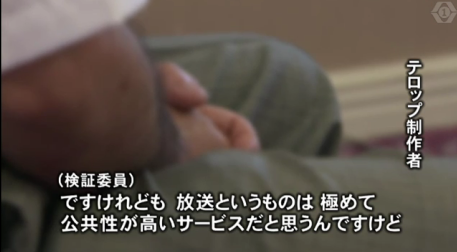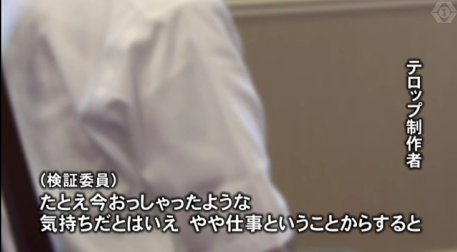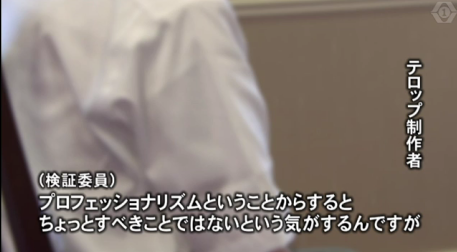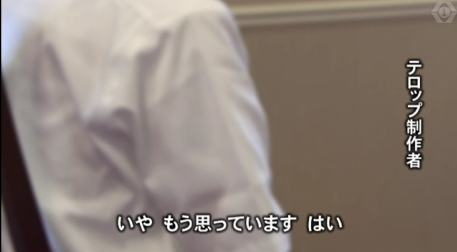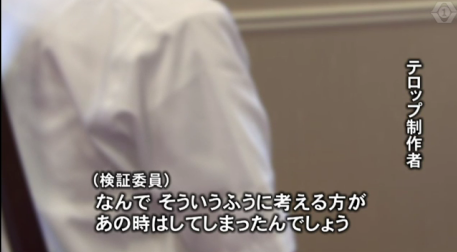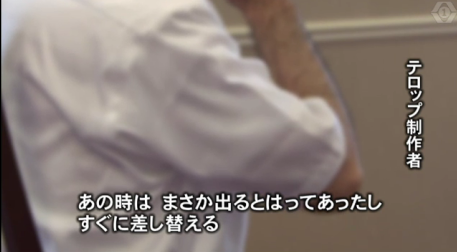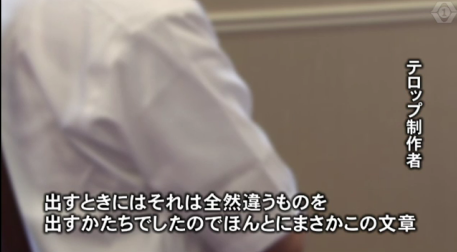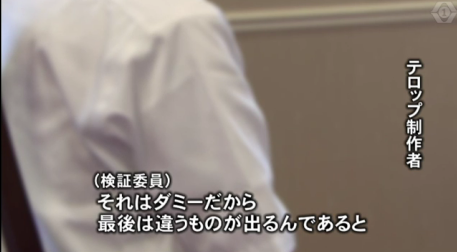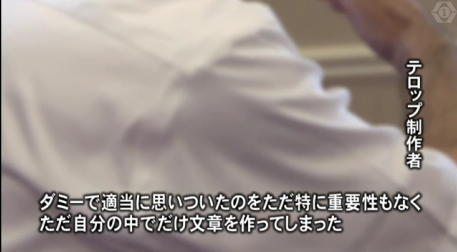 While staying in an external telop production company, he said that he has been doing this work for about 30 years in Tokai Television.Tokai TV declares it on the top pageAccording to the point, this male employee was not an employee of Tokai TV production, which is a subsidiary of Tokai Television, but an employee of another company.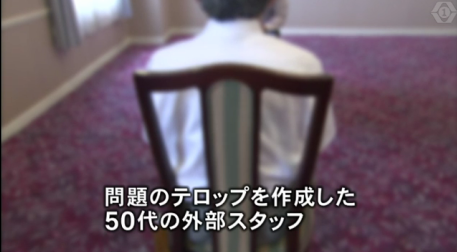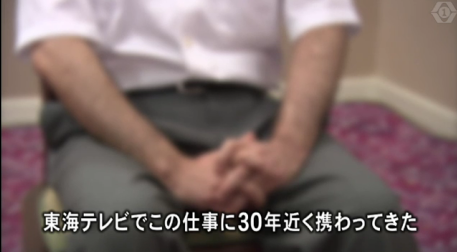 This man is dismissed from his company on 28th August. After that, similar questions and answers are repeated, but I have been repeating that I was consistently male independent production and not receiving instructions from others.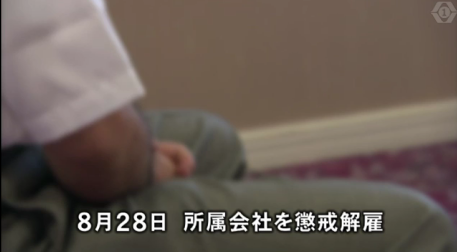 The chapter called "reason why the telop was created" and "reason why the telop was broadcasted" chaptically organized, how the matter "Cesium Mr." problem of this time has occurred, some kind of physical aspect I have been described in considerable detail. And it is said that improvements are made by raising items such as "lack of communication" and "lack of consciousness of parties" as the cause of those problems. Many characters appeared in the commentary, but no mention was made of dispositions other than male employees who made telop.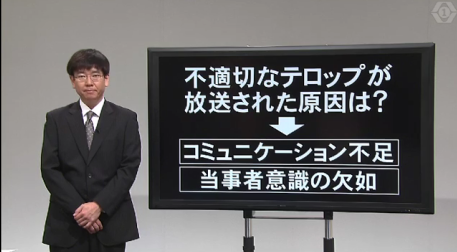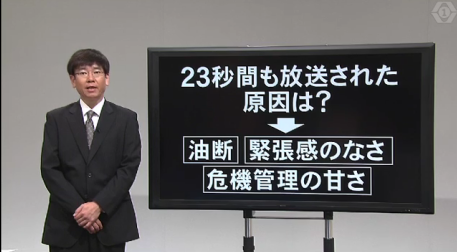 The movie is said to be posted at the following link about 2 weeks, but the end date of publication has not been announced. Although it is a very long movie of 1 hour, it is certain that a detailed "commentary" up to the occurrence of the riot is certain, so it is better that you should look at the person you care about as soon as possible.

Verification Pekan TV inappropriate broadcast - Why did we make a mistake?