Sony released the first 3D headphone "MDR-DS 7500" that can reproduce "three-dimensional sound"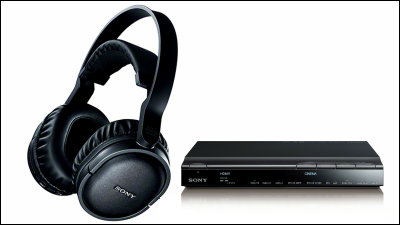 3D surround headphone system which Sony can reproduce the sound in the height direction in addition to the conventional horizontal surround "MDR-DS 7500"We announced to release the.

Release of digital surround headphone system reproducing industry's first 3D sound field | Press Release | Sony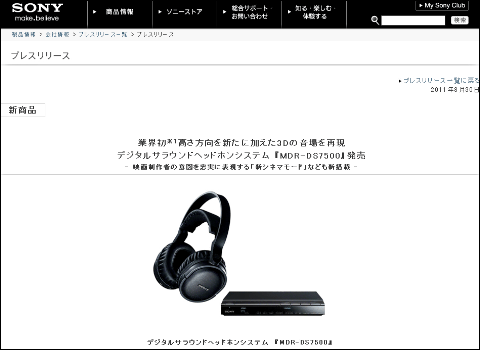 According to Sony's press release, the company is planning to release the digital surround headphone system "MDR - DS 7500", which can reproduce the 3D sound field for the first time as a civilian headphone in height direction on October 10. The manufacturer's suggested retail price is 49,350 yen including tax, and the headphone main unit for extension (MDR-RF 7500) is 24,675 yen including tax.

"MDR-DS 7500" is a newly developed "3D VPT" based on Sony's unique virtual surround technology "VPT (Virtual Phones Technology)" that makes it easy to enjoy realistic sound like a movie theater with headphones etc. Model equipped with a "Dolby Pro Logic IIz" decoder that makes it possible to reproduce three-dimensional sound field by adding a three-dimensional sound field in the height direction to the conventional horizontally arranged surround sound field .

Also, in the former model "MDR - DS 7000" supervised by Sony Computer Entertainment, "Game mode" function which reproduces sharp sound image localization and accurate sense of direction was newly installed, but "MDR - DS 7500" So, Sony Pictures Entertainment supervised, new features such as "New Cinema Mode" that faithfully expresses the sound field intended by the movie makers, the advantage of using Sony's unique strengths is also a major feature.

This is "MDR - DS 7500". It consists of headphones and a processor section.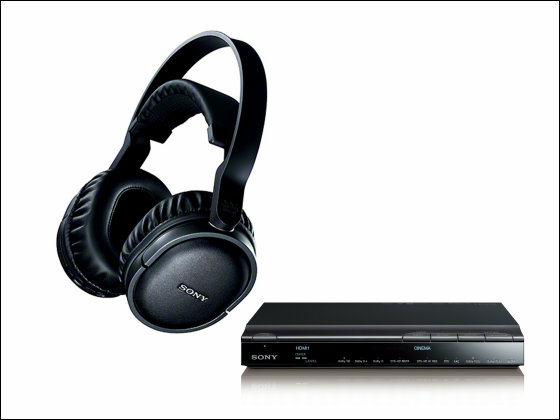 headphone. We adopt low repulsion cushion adoption ear pad corresponding to 3D glasses, the weight of the main body is about 325 grams. Battery can be driven for up to about 18 hours (4 hours driving when charging for 30 minutes).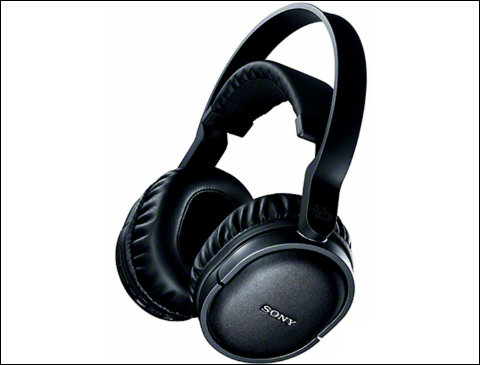 Processor section. Also supports "BRAVIA" link with HDMI terminal. In addition to switching to the connected HDMI input terminal when connecting equipment is played back, it also has a function to turn off the power in conjunction with turning off the power of the TV.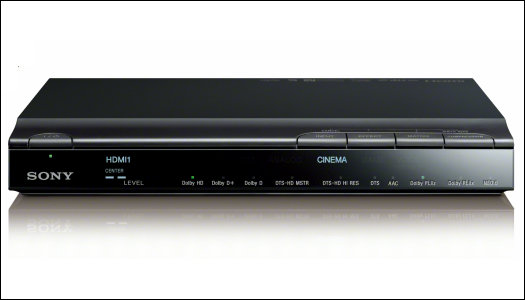 The audio format that can be decoded is as follows.

DTS-HD high-resolution audio, DTS 96/24, DTS-ES, DTS, Neo: 6, MPEG -2 AAC, linear PCM 7.1 ch / 5.1 ch