Kenwood's high-quality music player "Media Keg MG-G508" has appeared, capacity expansion is also possible with microSD card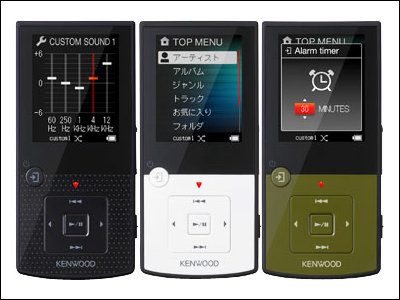 Despite the fact that many companies have worked on, each company retreated, now it is a portable music player with sense that Apple's "iPod" and Sony's "Walkman" occupy most of the market However, Kenwood announced "MG-G508" as a new model of high-quality music player "Media Keg".

The compact body has high sound quality design and Kenwood original sound quality tuning is applied, capacity expansion using microSD card is also possible. It also has convenience such as being able to transfer files by drag and drop.

Details are as below.
January 20, 2011 | News Releases | Kenwood Co., Ltd.

According to this release, Kenwood is to release "MG-G508" as the latest model of high-quality music player "Media Keg" series from late January. The price is open.

"MG-G508" is a model equipped with 8GB built-in memory, in addition to Kenwood's unique high-quality sound design and sound quality tuning to inherit the high-quality sound reproduction of the "Media Keg" series, high quality D / By adopting the A converter realizes clear music playback with reduced distortion. It is said that the headset amplifier and headphone terminal are optimally laid out to reduce the adverse effect of noise on sound quality.

Additionally, it is possible to expand the capacity using the microSD card slot, and transfer of music files supports both the dedicated software "BeatJam" or drag & drop operation.

This is the black model of "MG-G508". The 2.0 inch display is carried, the main body size is 46.5 × 98.5 × 10.5 mm, the weight is 45 g and it is very compact.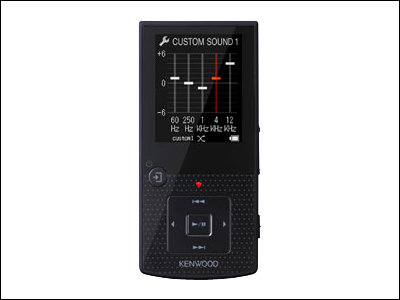 white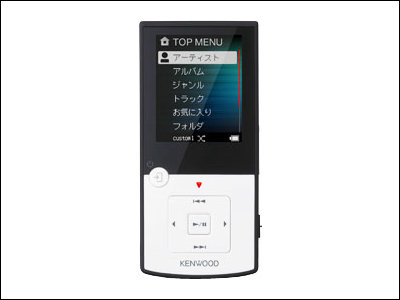 pink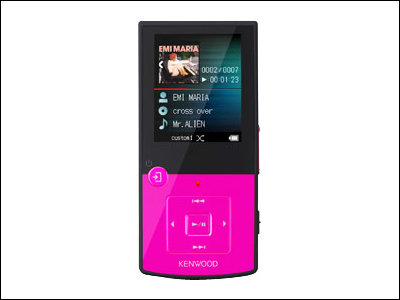 yellow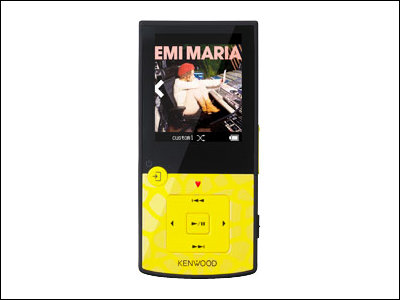 green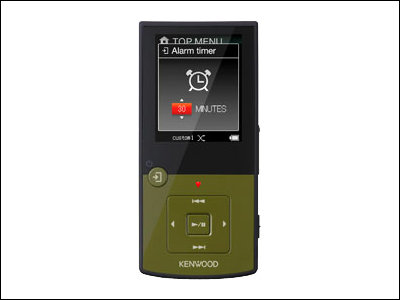 In addition, "MG-G508" can play music for about 25 hours with 2.5 hour USB charging, and also supports JPEG and BMP image display. The reproducible audio format is as follows.

MP3: 32 kbps to 320 kbps (CBR / VBR)
• WMA (DRM 9 compatible): 32 kbps to 320 kbps (CBR), 32 kbps to 355 kbps (VBR)
AAC: 32 kbps to 320 kbps (CBR / VBR)
· WAV: sampling rate 22.05 / 32 / 44.1 / 48 kHz, 8/16 bit