Birds carrying drugs to prison are captured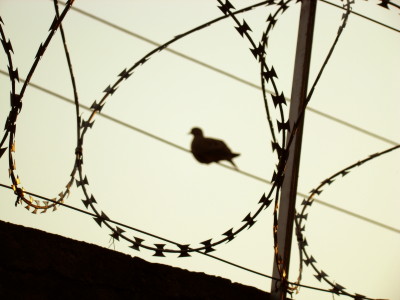 Cities in northern ColombiaBucaramangaIn the vicinity of the prison at the age of 18, a battle book that seemed to have been delivering marijuana and cocaine to inmates was found and protected by the police.

The parrot that was used as a watchman in drug trafficking in the past was sometimes caught, but the police are also tangled with, "The ingenuity of the criminal does not know where to stay".

Details are as below.Pigeon found trying to take drugs into Colombian jail

Colombia Drug - Smuggling Pigeon Grounded By Excess Baggage After Being Overloaded With Marijuana | Strange News | Sky News

Bukaramanga 's modelro It was discovered at a few meters from the prison at the feather of a battle butte featuring 40 g of marijuana and a white packet containing 5 g of "Bazuco" (cheap drag mixed with purified cocaine and other drugs) It was.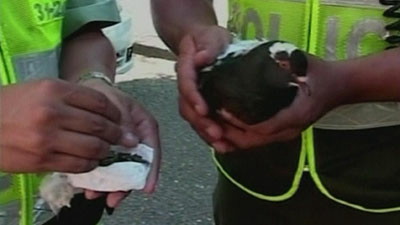 This Bato, who tried to deliver drugs to the prison, was exhausted in front of the destination due to too heavy "luggage" and landed on the ground. The police officers who were traveling near the area saw a pigeon who could not fly to fly and approached trying to help him and found that he was surprised to discover a wrapper of drugs tied to the feather.

You can see the picture of this pigeon being protected by two policemen from the following.

Pigeon Caught Drug Smuggling Is Grounded In Colombia - Sky News Video Player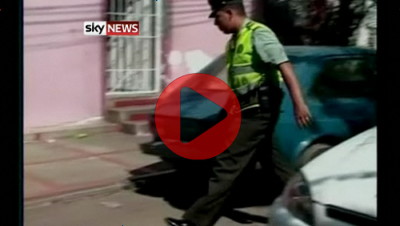 In the past northern Colombia, the city of the Caribbean coastBarranquillaSo it seems that the parrot that was trained to cry as "politician approaches" and squeaks to sing cry and was used as a guardian of drug trafficking was also captured.

"Lorenzo" of parrot watch capture captured.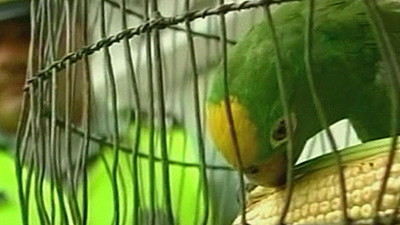 Regarding this buddhist battle, the head of the Bukkara Manga police officer Jose Angel Mendoza says "It is a new one that invented criminals invented." Did criminals fail to demonstrate their creativity in something else? ....