ASUS serious 3D note "G51Jx 3D" Quick hit review, making it easy to use games and movies with high-quality stereoscopic images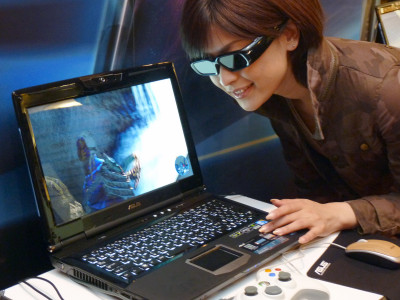 I delivered it a while ago.Photo review of power saving, high performance mobile note "U30Jc"Following, this timeASUS and NVIDIA will release with powerful tagsWe will deliver a review of the high end 3D notebook computer "G51Jx 3D".

It has a graphic board and a Blu-ray drive that adopt NVIDIA's graphic chipset, supports playback of Blu-ray discs containing 3D images to be released in the future, 3D images to higher image quality than before It adopts the "active shutter method" that you can enjoy, and comes with easy-to-wear 3D glasses even if you are wearing glasses.

Details are as below.
This is a high-end notebook "3D G51Jx 3D" compatible with 3D that ASUS has full satisfaction.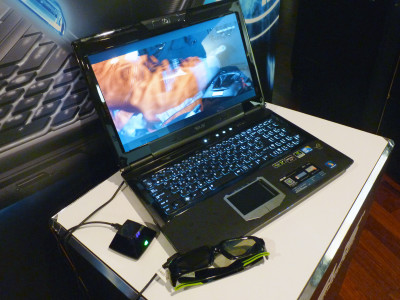 Displaying 3D image. The screen adopts 15.6 inches LED backlight liquid crystal of 1366 × 768 dots.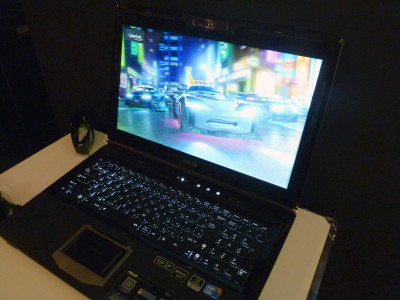 On the top of the screen is equipped with a 2 megapixel WEB camera that can realize a high-definition videophone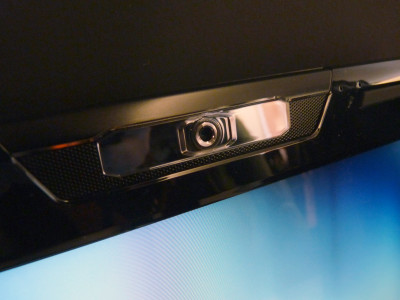 The keyboard looks something like this. Numeric keys are also included.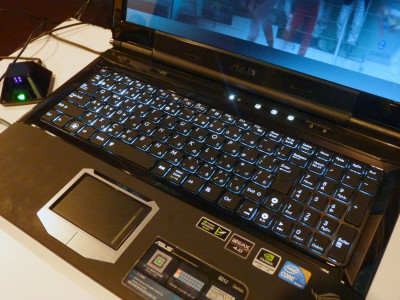 right side. From the right side, it is Blu-ray Combo drive, USB terminal × 2, microphone and headphone (cum optical output), line in jack.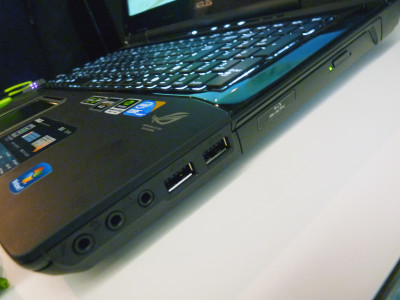 front. SDHC card slot on the left side and wireless ON / OFF changeover switch installed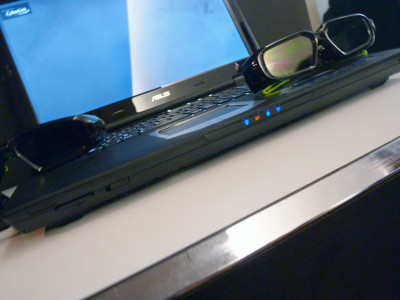 Left side. From the right are USB terminals × 2, HDMI terminal, e - SATA terminal, IEEE 1394 terminal, RGB terminal. Also, Express Card slot is mounted on the upper right, PC card slot is not installed.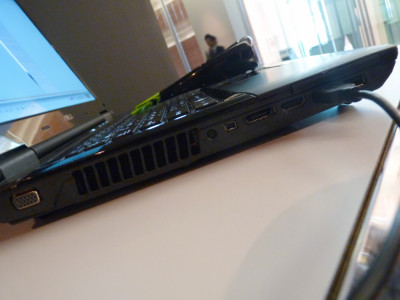 Top board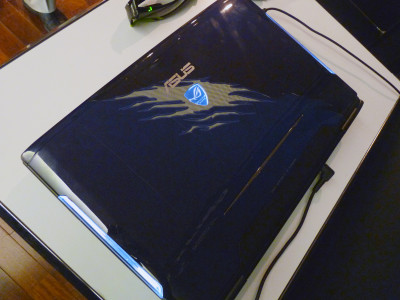 Receiver that sends information to dedicated glasses and glasses is included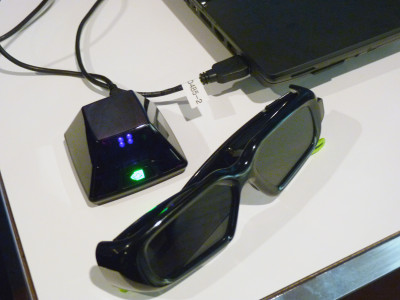 3D glasses which adopted active shutter method which can enjoy 3D image to higher image quality than before.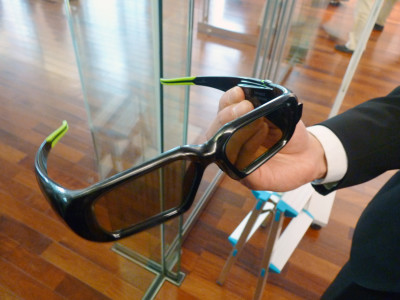 There is a switch that can switch ON / OFF 3D display at the top of the frame.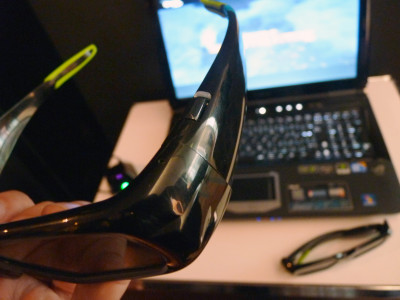 Since the active shutter mechanism requires electric power for driving, 3D glasses incorporate a rechargeable battery. By the way, charge is done by connecting the USB cable.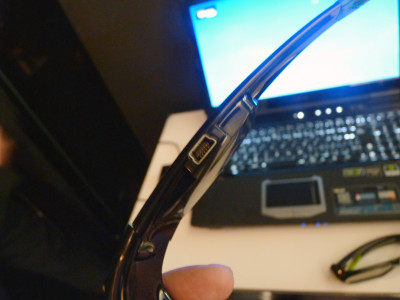 By the way, the active shutter method is a technology that makes a shutter mounted on eyeglasses operate at high speed so that images can be stereoscopically viewed with high image quality. If the background is white, you can see how fast the shutter is switched.
The active shutter of 3D glasses used in NVIDIA "3D Vision" works


3D glasses are likely to be uncomfortable for people who are wearing eyeglasses usually because they are overlapped, but adopt a shape that allows people who wear glasses to comfortably wear it.



receiver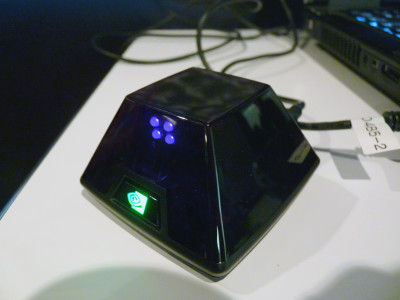 Type to USB connection with personal computer. Note that this dial can adjust 3D "depth".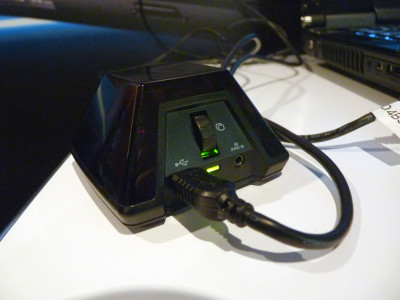 When viewing 3D displayed images without 3D glasses you can see blur, but lowering the depth decreases the width of the blur.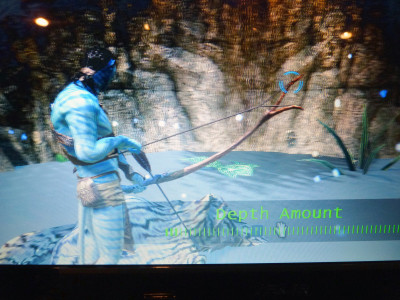 I raised the depth. It seems to be intensely blurred, but when you look with 3D glasses the depth is ridiculous.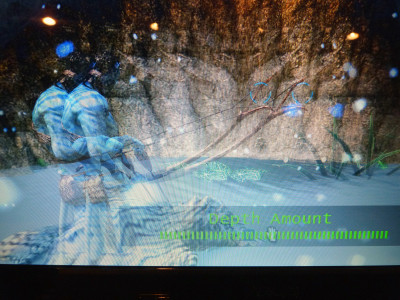 Regarding the adjustment of depth, it may be easier to see in the movie.
I tried changing 3D depth of ASUS's new notebook PC "G51Jx 3D" from minimum to maximum


Where you wear 3D glasses and watch stereoscopic videos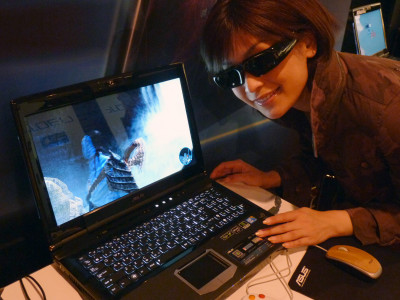 By the way, although it is the basic specification of "G51Jx 3D", OS is Windows 7 Home Premium 64-bit regular version, Intel's Core i7 720QM processor (driving up to 2.8 GHz), 4 GB memory, 500 GB HDD, IEEE 802.11 b / g / N compatible wireless LAN, 1000BASE-T compatible wired LAN, Bluetooth 2.1 + EDR, etc., and the suggested retail price is 200 thousand 9800 yen.

The official website of ASUS is from the following.

ASUSTeK Computer Inc.