"Ankipan" that became French toast, Katsu-rice bowl with Giant face, Doria Mon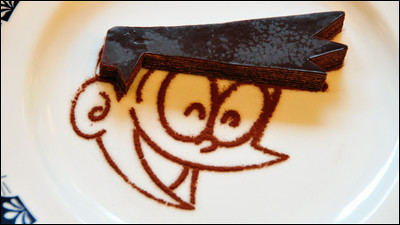 You can enjoy it without getting tired all dayKawasaki-shi Fujiko · F · Fujio I museumBut, as long as you stay for a long time, you get hungry. For such a time, there is a cafe on the 3rd floor of the museum. Outside of this cafeDoraemon playing with Peu and Ebisu of Nobita and vacant lots, Outdoor space reproducing doors anywhereThat is why.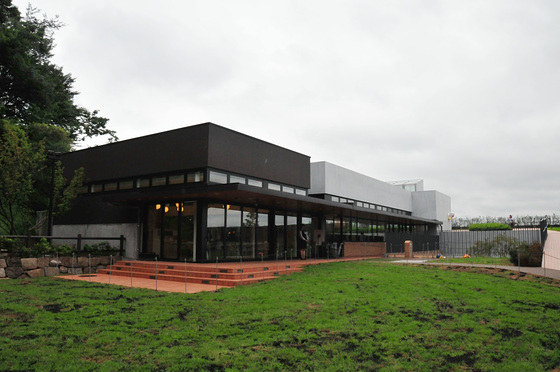 Caffe latte where characters were drawn clearly. Non sugar, chocolate, vanilla, caramel, hazelnut, each with hot and ice cream, each with 550 yen. It is a waste to drink for a while as it is drawn clearly.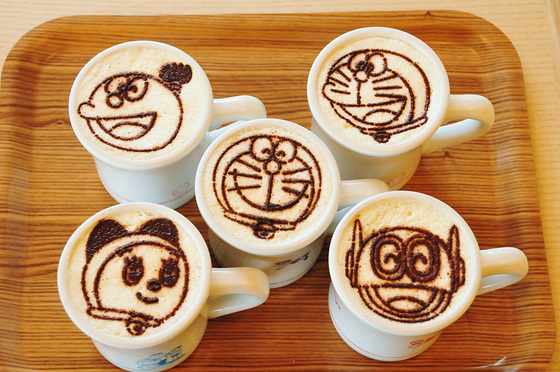 The face, "Giant and Katsu rice bowl" (1,000 yen, with miso soup) is painted on the face of a katu don bowl. When I say gyan, there is an image (such as underwater camp in 'Nobita's Underwater Keene Castle') that you are eating katsu rice when going out for adventure with the large-length Doraemon, but it seems like a menu based on it.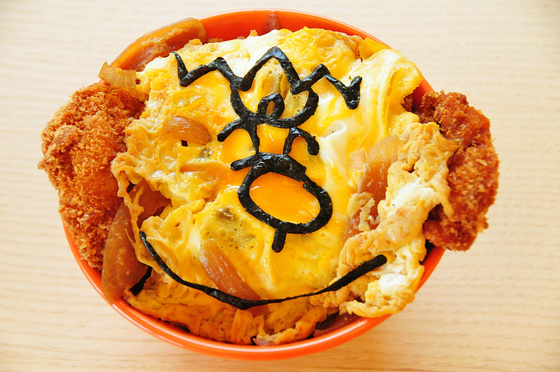 Sune's husband is laughing with a smiley smile "Sune husband hair chocolate crepe" (700 yen). When I eat chocolate crepe, Sune's head is disappointing ... ....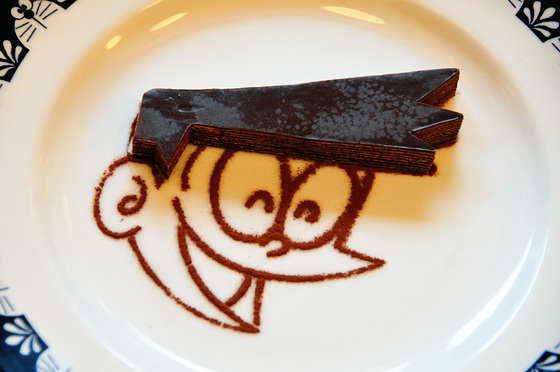 Doraemon is drawn "Doria fluffy egg" (1200 yen, 2 to 3 servings). Speaking of Doraemon, the things you eat are only grilled, so Doria may be a little unusual combination.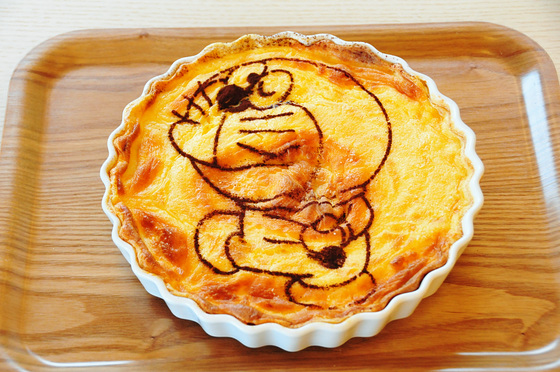 "French toast de Anikipan" (900 yen). Speaking of Ankipan, it is a tool that you can memorize its contents by copying the contents of a note to bread and eating it. Nobita had a lot of contents to memorize, so I had to eat bread a lot, but I suffered, but it seems to be deliciously eaten with French toast.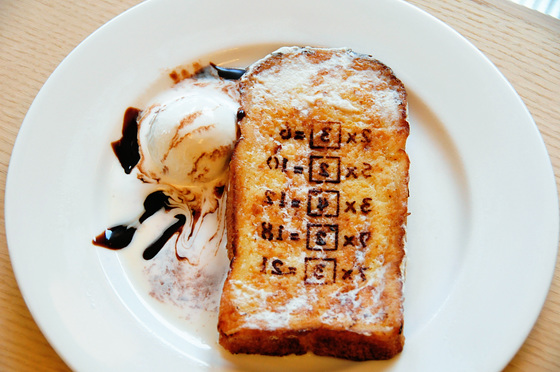 "Four-dimensional pocket sand" (600 yen) is sandwiching ham and salad to the dough which was supposed to be a four-dimensional pocket. Cheese is cut into a bamboo prototype.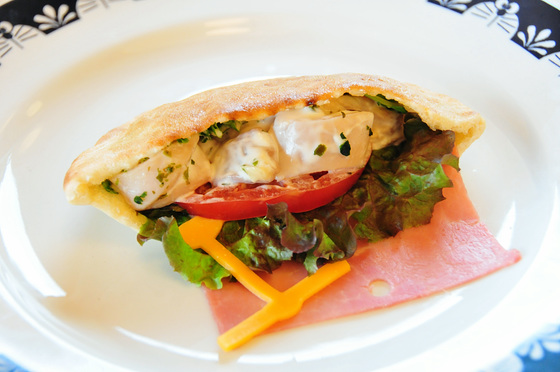 A wide variety of menus such as children's lunch "Four-dimensional kids plate" (900 yen). Doraemon and flag are standing.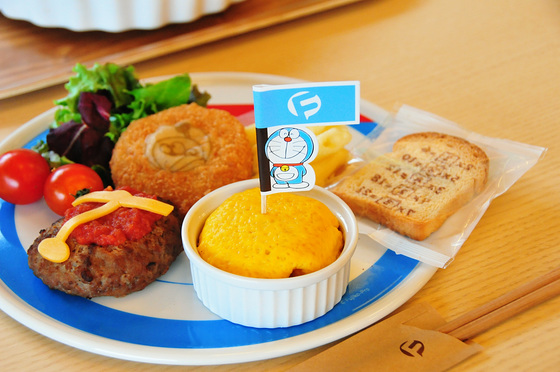 The croquette is filled with colloid assist, the bamboo shoot cheese for hamburger steak, the rusk after meal with ankipan.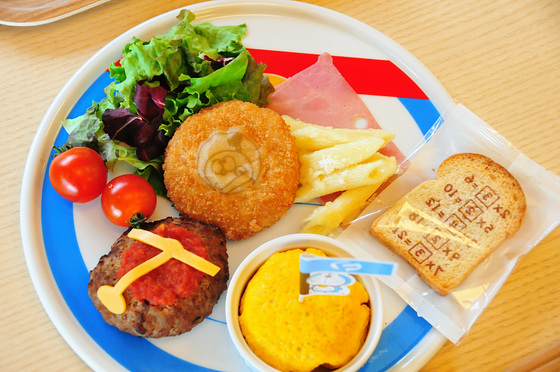 This is the counter on the takeout side.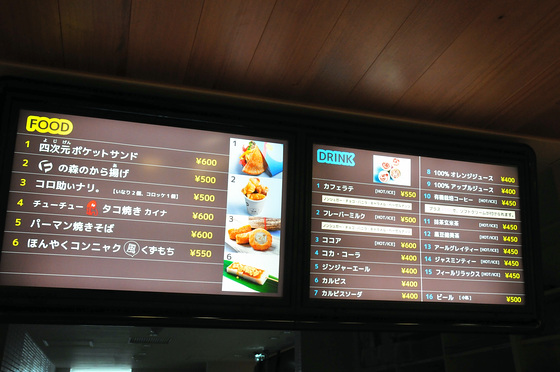 The cafe was very crowded as reporters visited many interviews on this day. I was busy with clattering.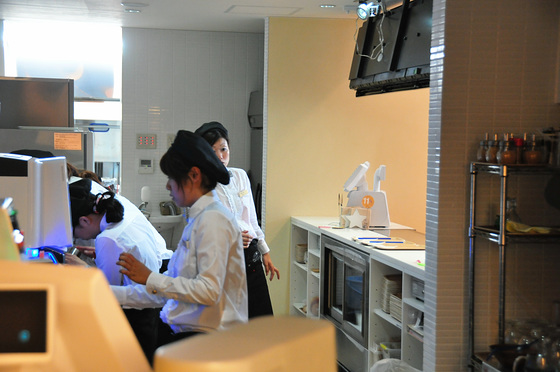 The paper napkin is a roller assist pattern.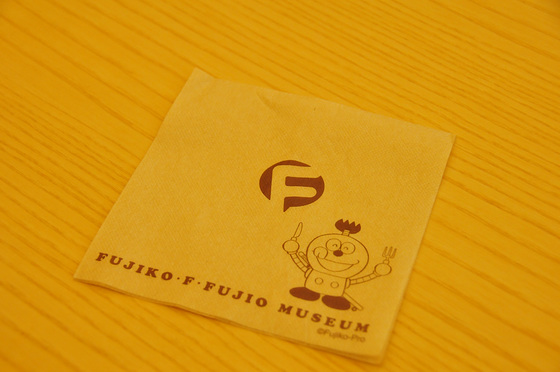 In addition to these, there are menus which are noticed only by name such as "Ramen love Koike Mr. Koike Nari", "Kompoko Kitsune? Udon", "Lie 800 (Eight Oh)", so when visiting the museum Please try ordering what kind of menu it is. By the way, it seems that lie 800 is herbal tea.

· Next article
Fujiko Fujio An extravagant exhibition room where you can read the first story of manga in raw manuscripts