A day trip bus tour for Machi ★ Asobi Vol. 7 held in October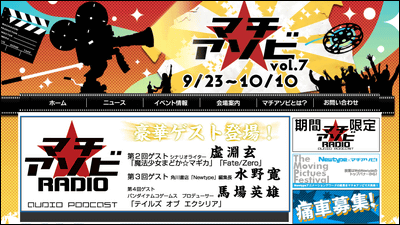 It is also expected by the Governor of Tokushima Prefecture, and now it seems to be a good situation to call Tokushima 's big event following' Awa Odori 'in summer'Gusset ★ Asobi". Vol.7 will be held from 23rd September to 3rd holiday in October, but a convenient bus tour has appeared for participation.

Machi ★ Asobi vol.7 2011.09.23 ~ 10.10 held
http://www.machiasobi.com/

(Namba / Umeda) 【Breakfast & Dinner included】 Tokushima Machi ★ Asobi Vol.7 Day Trip | Hankyu Transportation Company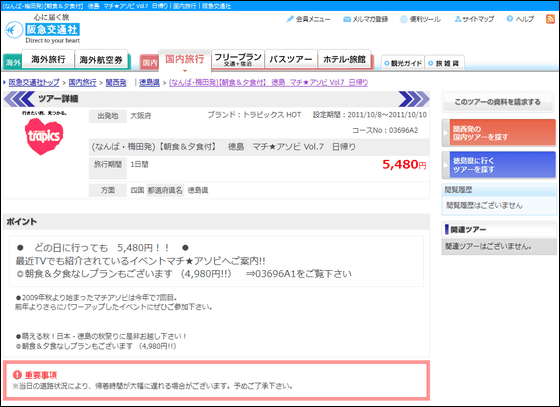 This is a bus tour back and forth between Osaka (Umeda, Namba) and Tokushima on a day trip, and the action in Tokushima city is totally free, the so-called free plan. The schedule is the main schedule of Machi ★ Asobi Vol.7, October 8th, 9th, 10th the 3rd.

The schedule is 7 hours in the morning and 7:40 in the morning at the Umeda gathering, heading to Tokushima city via Akashi Kaikyo Bridge, Ohruonombashi Bridge (arrival pattern arriving around 10 in the morning) Free time of about 7.5 hours After that, Umeda, Namba arrives from 19:50 to 20:30 respectively.

The price is 5480 yen with breakfast (bread and juice) & dinner (lunch box) and 4980 yen without breakfast / dinner plan.

The gore ★ Asobi has giganticized the event every time we repeat the cycle, and in particular the autumn gore ★ Assobi is overlapped with the mountain peak autumn festa, and also the large scale screening using the summit stage of the bay mountain in Tokushima city Meetings and live performances will be held. In addition to entering Tokushima as a quite surprising guest this time, new events that have never existed are prepared, so if you are interestedOfficial site,Official TwitterPlease check it.
in Note, Posted by logc_nt