The appearance of the movie "Ke-ON!" Wrapping train running Keihan Otsu Line is like this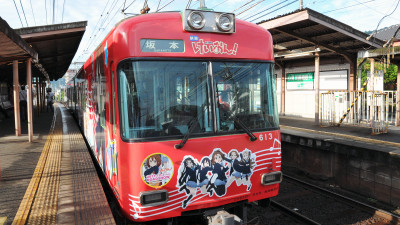 A movie scheduled for national road show from Saturday, December 3, 2011 "K-ON!"Keihan Electric Railway (Keihan) tied up, and the wrapping train" HO-KAGO TEA TIME TRAIN (after school tea time train) "whose character was drawn on the entire surface of the vehicle started operation from today. The operation period is from Monday, August 22, 2011 to the end of December 2011, the operation section is Ishiyama Sakamoto line (between Ishiyamaji station and Sakamoto station).

In addition to having not only the tea time members after school on the exterior but also the interior is full of one side "K-ON!" We have taken this wrapping train early, so we will first deliver from the exterior.

Keihan Train Otsu Line ~ keihan-o2.com ~

The place where operation was started is "Omi Jingumae station." Furthermore, the Otsu line is the first time that the wrapping train of the movie "K-ON!" Is operated.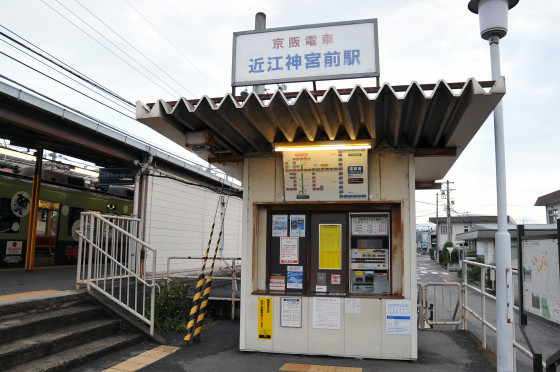 A wrapping train arrives at this home.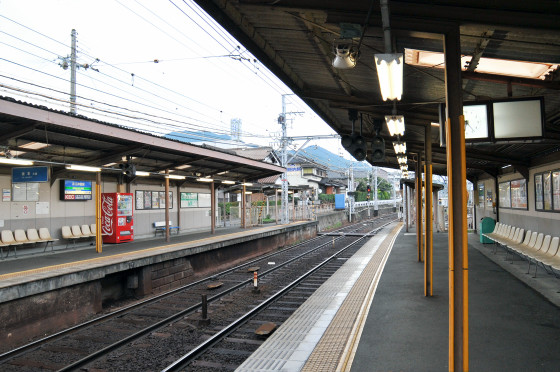 Ishiyama Sakamoto Line (Ishiyamaji Station - Sakamoto Station) is operated.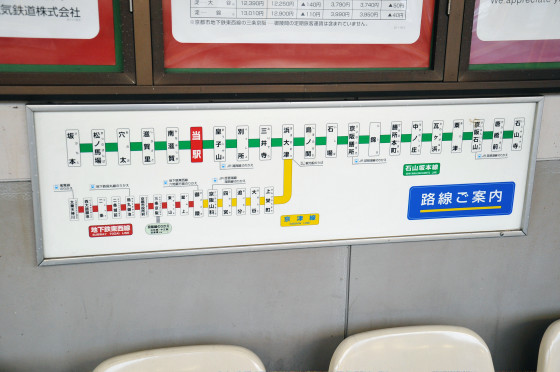 The operation start time is 7:02 am. Apparently a blue train came from far away 5 minutes ago.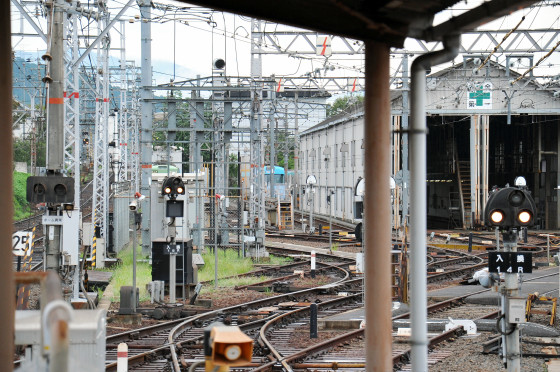 There is no mistake, it is a movie "K-ON!" Wrapping train. By the way, the operating vehicle is a 600 type vehicle (1 car 2 cars, 613 - 614 cars).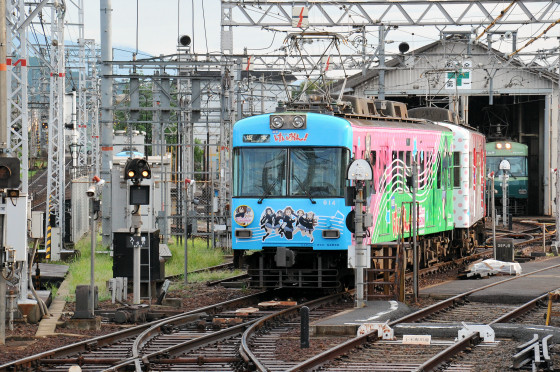 After stopping for a while for a while, it started moving again to home.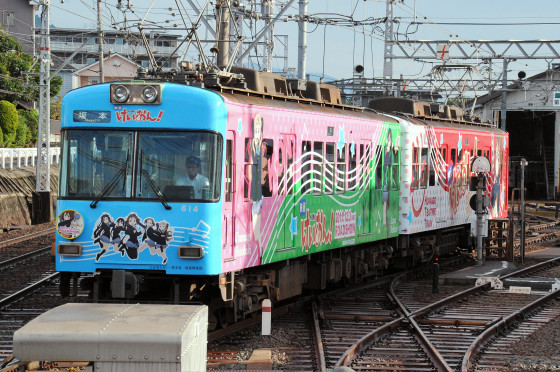 On the front is a collection of illustrations and head marks for tea time members after school.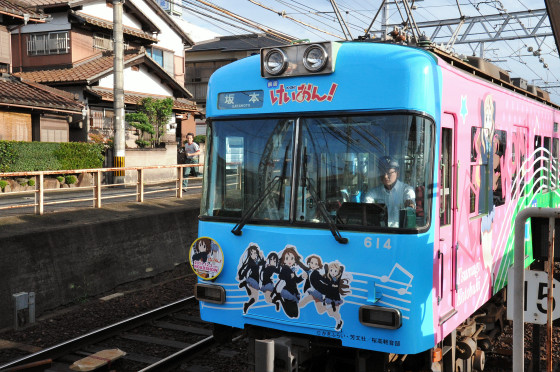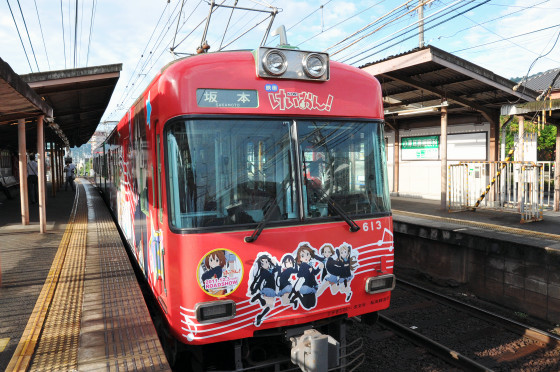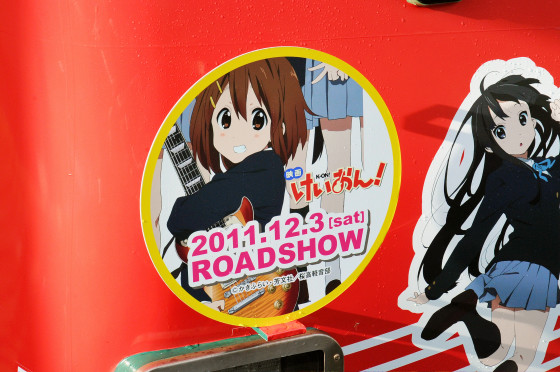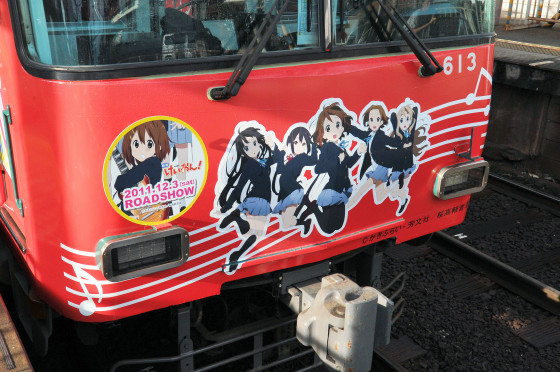 Yui Hirasawa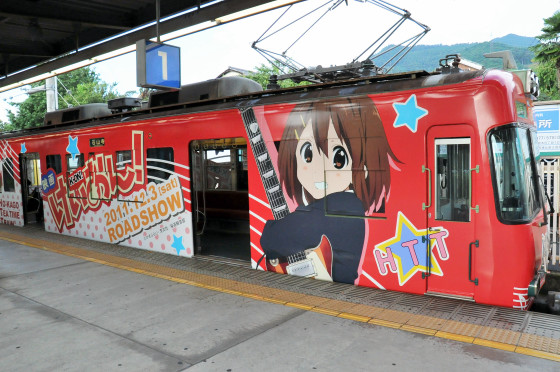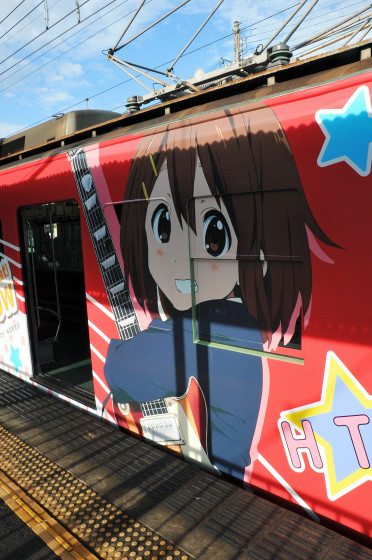 The character of the big movie 'Ke-On!'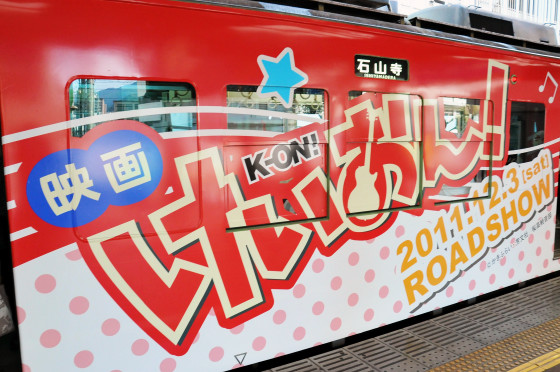 It is a logo of tea time after school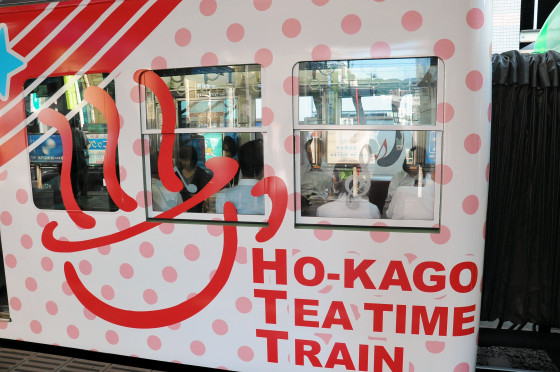 There was Yui Hirasawa also here



Mio Akiyama on the other side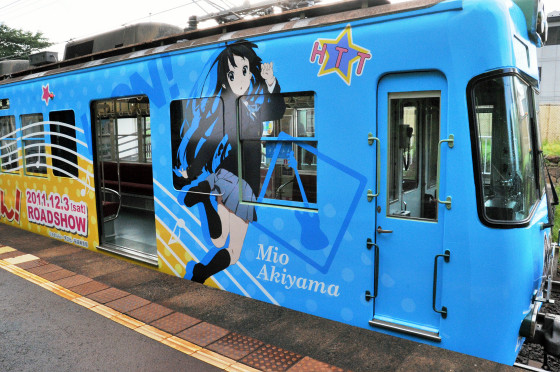 Notes etc. are also drawn on the basis of blue and yellow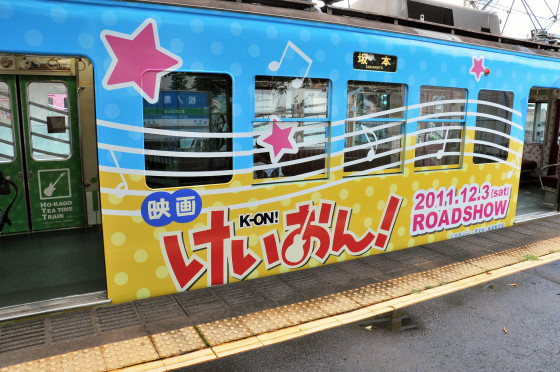 It is Tanaka Ritsu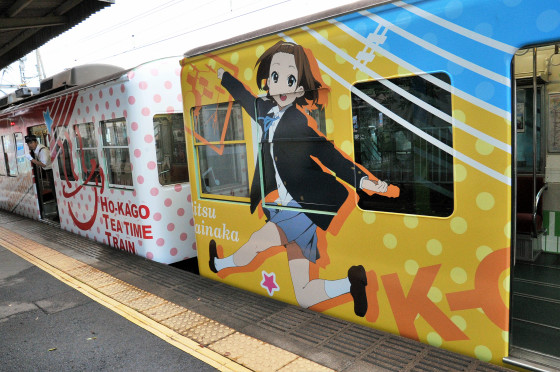 Here is also the character of the big movie 'Ke-On!'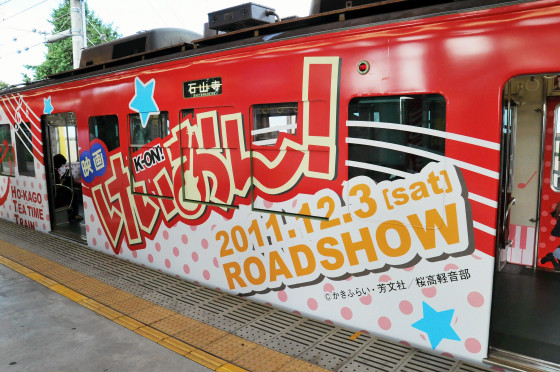 It is a logo of tea time after school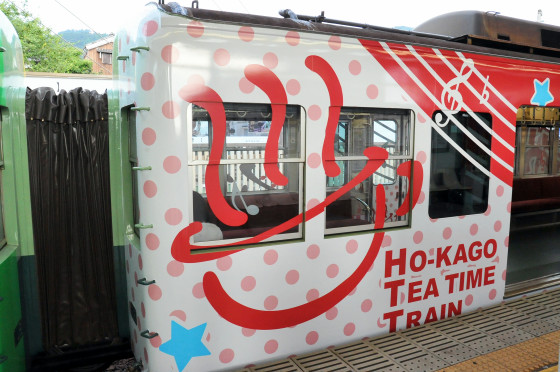 Then Azusa Nakano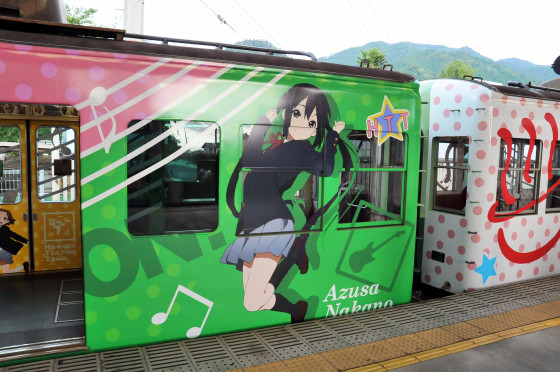 This vehicle is based on green and pink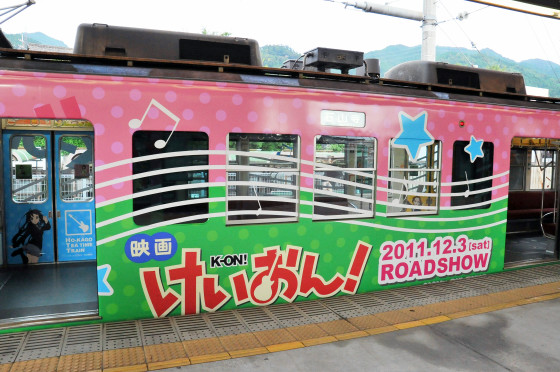 And it is Kotobuki Tsumugi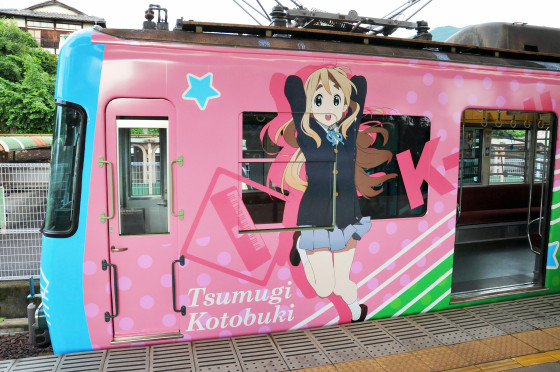 ◆ Continued
The Keihan Otsu line's wrapping train runs thoroughly to the interior "K-ON!"