Kentucky, to celebrate the 41th anniversary of our foundation Chicken to 100 yen for one day only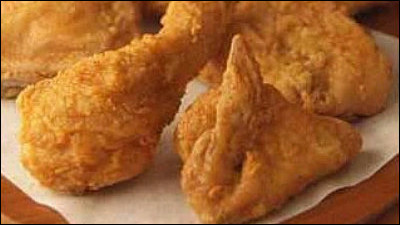 It was revealed that Kentucky Fried Chicken will sell original chicken for 100 yen to commemorate the 41st anniversary of its establishment.

Kentucky Fried Chicken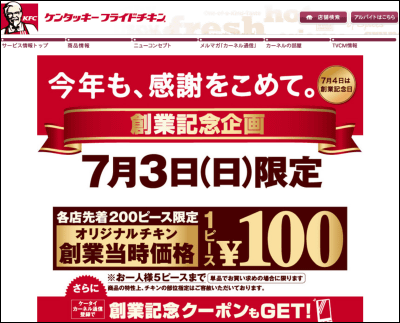 According to the special site of Japan Kentucky, in commemoration of the company's 41st anniversary on July 4 (Monday), on July 3 (Sun) founded original chicken for each store only for the first 200 pieces It is said that it will sell for one piece 100 yen which will be the price at the time.

Only 5 pieces per person can be purchased, limited only for single item purchase. Furthermore, by registration to the mobile phone site "Keitai kernel communication", it is said that a founding commemoration coupon will be available.

As for the start timeIt is necessary to inquire each storeTherefore, people who want to eat chicken want to see it beforehand, then maybe you may want to visit the store after checking in advance.