"Mr. Kerr chan, I was thin, ...", a man who succeeded in withdrawing by reducing his weight by more than 100 kg triggered by my mother's will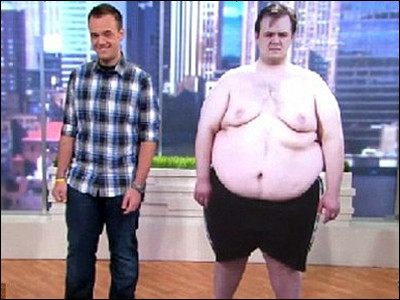 A 23 - year - old man who was sending a withdrawal without going out because he was overweight succeeded in losing more than 100 kg, which is about half his / her own weight, after receiving the will of his mother who died of cancer.

Looking at comparative photographs of before-after, it is the first transformation that I can not think as the very same person. I did not go on a regular basis with this amount of weight, but there was a time when I faced difficulty, but I heard that with the participation in the Army 's boot camp, there was a falsehood that I could achieve the target in just one year.

Male experiences that have achieved an intense thinness of 100 kg or more are as follows.Alex Respess, 23, loses almost half 459 lbs body weight in just a YEAR | Mail Online

Alex Respess (23) began his diet with a mother who died at the end of the fighting illness with cancer, starting with the will left behind, and in his only weight of 459 pounds ( About 208 kg) We succeeded in reducing about 100 kg or more, which is about half of the weight.

Two-shot pictures taken with your mother before your life.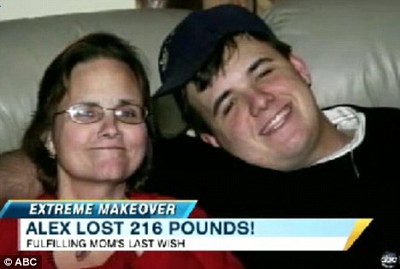 Because he lived an unhealthy life too much, he became a body shape that makes it difficult for me to play baseball, despite being an enthusiastic baseball fan, I sat down in a restaurant I went out to for dinner Ever since I broke the chair, I could not go out too much with embarrassment.

"I used to have a very introverted character, I did not go out at all, but I feel like I can talk to anyone now and do anything else." Alex says.

In making a diet decision, he first sent a letter to Chris Powell, a personal trainer, that he would like me to train himself. Chris answered that he would give him training training on ABC's television program "Extreme Makeover". And a violent diet began.

Trainer Chris Powell (left) and Alex.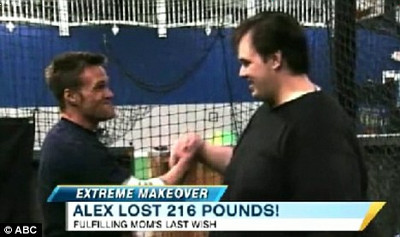 Before the diet started, Alex said that he could only enter the bathroom facing sideways because he was too fat. Moreover, I tried training with Mr. Chris because I was weighing enough to get caught by the restrictions on transportation of the plane, so it seemed necessary to lose weight to the level where I can board the plane first.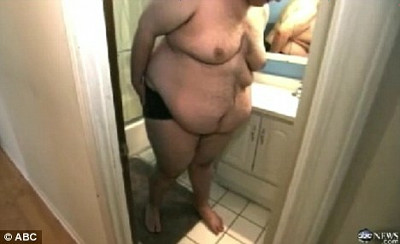 Then he moved to Los Angeles and started training. Instead of buying a favorite bacon cheeseburger, I also learned how to make it with turkey meat with a lower calorie, and also did other approaches than exercise.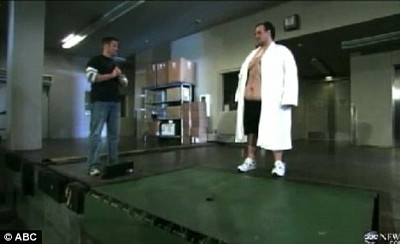 After that, the trainer Chris moved to Alex's home and toured to support the first goal of "reducing weight by 100 pounds (about 45 kg) within three months" on a 24-hour system for 90 days Did. If we achieved this goal, we had set a reward that we could get a ticket to watch the Atlanta Braves, which Alex is supporting, but we did not receive it.

After Mr. Chris departed from his house, the weight loss is getting more and more stuck, and my father's remarriage talks are raised and the mental instability becomes unstable, and the predicament continues. The turning point was that I worked on a 24 hour boot camp at the Army facility in Georgia with the recommendation of Chris. Alex, who was overwhelmed by the surrounding soldiers, was rather encouraged, succeeded in losing weight of 195 pounds (88 kg) by January this year. I suffered a sudden loss of skin to get rid of the surgical operation to get rid of it.

In participating in the boot camp, the hair was also haircut to the military specification.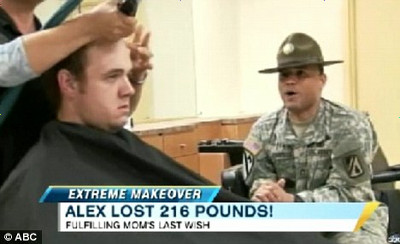 And at the end of the show he says, "The last place where my mother would have been proud of me", the family and friends gathered in the baseball stadium used in the little league in early childhood I gave my mother's name to that part.

Afterwards, Alex also showed that heavy frantise next to a panel of life-sized photographs when he was the heaviest at TV program "Good Morning America today" broadcast by ABC. As a dieting success story, I did a performance that I decided to match with myself who was fat when I was fat.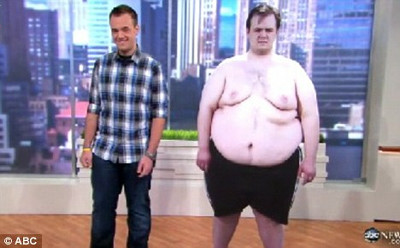 Even if I deducted the television production, I am surprised that I succeeded in considerably extreme weight loss. I will pray that he will not rebound in the future and will continue to send social life smoothly.
in Note, Posted by darkhorse_log