Ignoring sound quality with visual importance, unusual headphones and earphones


In general, when purchasing headphones, I think that I will make choices with emphasis on price, sound quality, design and portability, but in the world there are headphones and earphones that stick to the appearance anyway ignoring such things as if they were ignored .

Since it is only headphones that are completely thin with fashion items away from acoustic equipment completely, such as "Michael Jackson's thriller headphones", "headphones where deer's horns grew", "steam punk style ear-ear type earphone", so unexpectedly It is a lineup that wants to say saying "You did not get the sound quality of headphones from the beginning!"

Each look and so on is from the following.Blog - The World's Most Unique Headphones

1: Michael Jackson's thriller headphones

Thriller headphones that I wrote beforeis. Alejandro Sanguinett, who is designing Nokia products, is using Nokia's wireless headphones "BH-604"And used Michael Jackson's masterpiece" Thriller "to image and design it.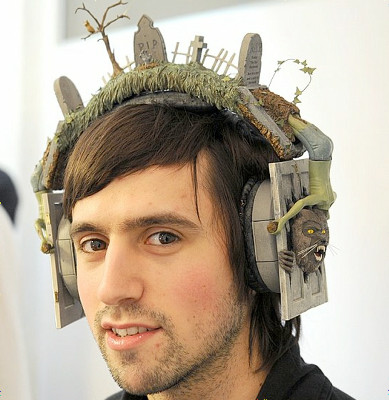 2: Headphones with deer's horns

this,NirvanaofKurt CobainThe headphones where deer's corners grew worn by a man wearing wind sunglasses are CanadianCastor DesignIt is said that the design studio called. By the way, the sound quality is pretty bad.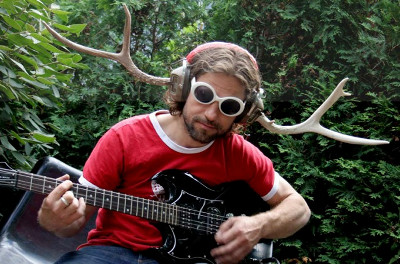 3: bullet type earphone "SITi G: Nine Millimeter Earphones"

It is an earphone of a bullet motif engraved with an eagle. It is coated with 18 gold and the bullet size is 9 mm. The price is 159 dollars (about 12,731 yen)HereYou can purchase from.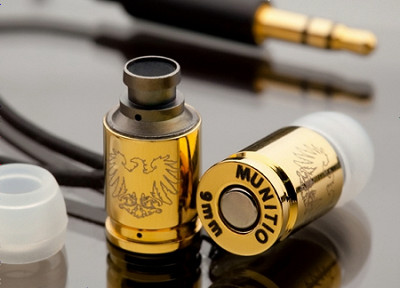 Four:Zipper earphone

Ji WoongIn the concept design produced by Mr. Mi, the earphone code is zipper shaped. In addition to being freed from the troublesome code involved in this, the zipper itself also serves as the volume controller, is not it a rather practical earphone?Gang team leader who likes clothes with zipperPerhaps it's perfect for earphones.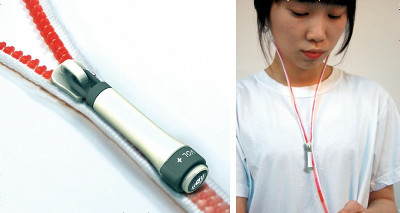 5: Stuffed Doll Headphone

A stuffed toy headphone that looks just like an earmuff. How handmade this is,Procedure to actually publishIt is being done. Although it seems to be choosing people to use, it seems to be an irresistible headphone for those who like fancy goods.



6: Digital camera & projector equipped headphone "The Headphones That Captured All"

It is a concept design that has a 10.1 megapixel digital camera on one side and a projector on the other side and is no longer beyond headphone range. Unfortunately it has not been commercialized, but you can record what you are watching as HD image quality "Sunglasses type video camera"Has appeared.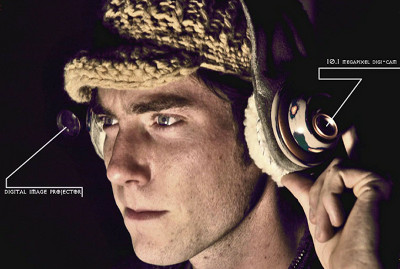 7:Steam punk style ear-ear type earphone

It is a earphone-type earphone for steam punk style Bluetooth. It is made with watch parts and leather.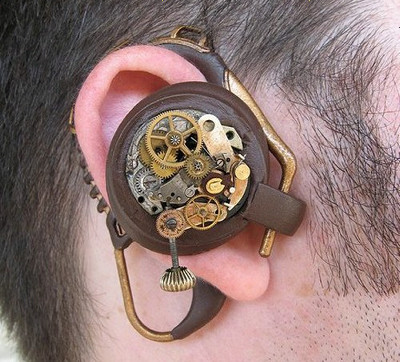 8: Skateboard style headphone with white birch

A headphone designed like a skateboard deck, produced by a Dutch artist Parra. It is made with Finland's white birch, the thickness is 1.2 mm, lightweight, it has some flexibility and sound quality is also good.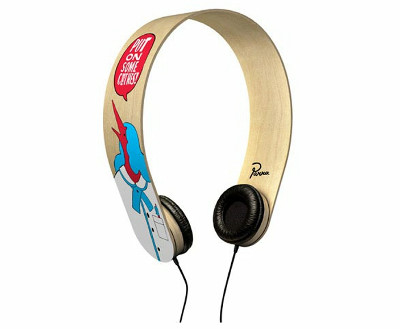 9:LEGO headphone

This is a headphones boldly using Lego. Since gaps will arise between LEGO blocks absolutely, it is inferred that sound quality is inferior. However, it seems that we can attract attention from parties etc just by being given from the neck.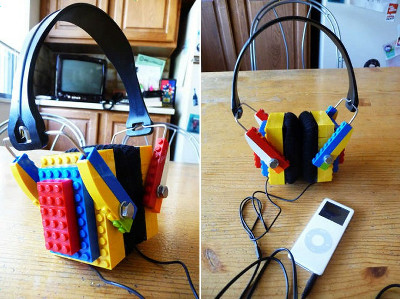 10: R2-D2 type headphone

Star Wars' popular character (Droid) It is a headphone imitating R2 - D2.The price is 49.90 dollars (3995 yen)And, is not it a bargain and bargain?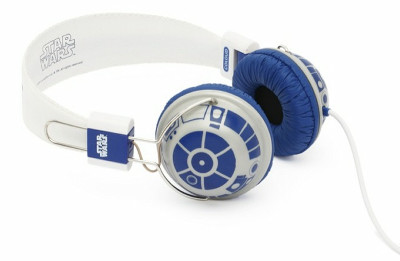 bonus:Jecklin Float

The headphones "Jecklin Float" made from the 1980s to the 1990s seems to be somewhat strange rather than headphones.