Razer announces N95-equivalent high-performance mask 'Project Hazel' equipped with LED lights and microphones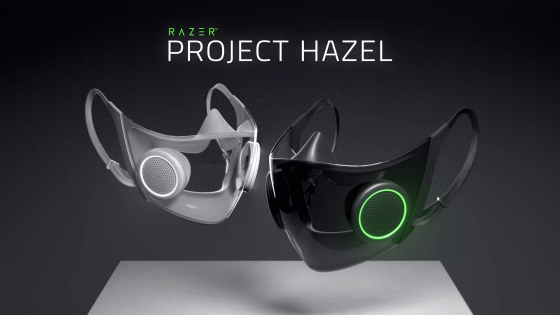 There is growing interest in masks around the world
as a measure to prevent infection with the new coronavirus,
and
the
World Health Organization (WHO) also recommends wearing masks
. Meanwhile,
Razer, a
major gaming device, announced the high-performance mask '
Project Hazel
' equipped with LED illumination and microphones.
Razer's Project Hazel is a N95 respirator that can project your voice --The Verge
https://www.theverge.com/2021/1/12/22221344/razer-project-hazel-n95-respirator-mask-coronavirus-chroma-rgb-concept
The appearance of 'Project Hazel' announced by Razer looks like this. The front of the mask is made of transparent, waterproof recycled plastic material, so you can live without hiding your mouth even if you are wearing the mask.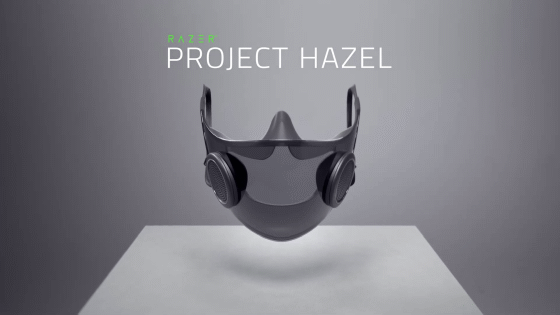 In addition, it is equipped with a full-color LED light and is compatible with Razer's illumination system '
Razer Chroma
', so you can customize the way it shines to your liking. In addition, when the surroundings become dark, the LED light mounted inside the mask automatically lights up, and it is also possible to illuminate the mouth.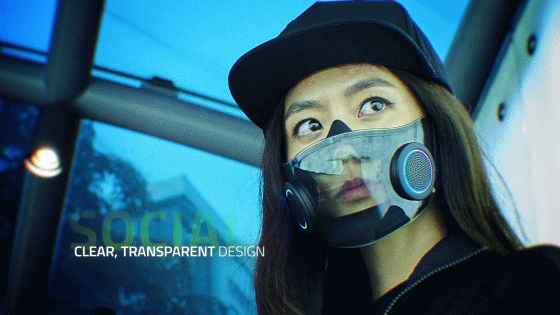 Razer says that circular vents are placed on both sides of 'Project Hazel', which can block 95% of suspended particles containing viruses and pathogens, and has performance comparable to the particularly high-performance '
N95 mask
' among masks. Insist.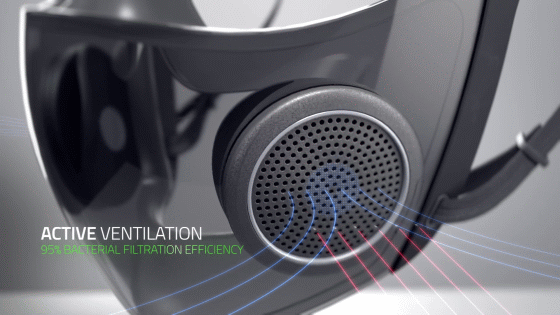 In addition, a microphone and an amplifier are built in the ventilation holes, and it is possible to clearly convey the user's voice to the outside of the mask.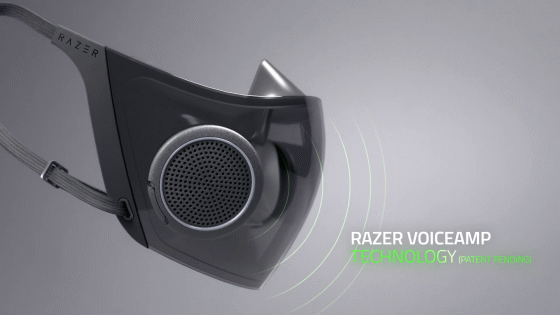 The part where the mask and face come into contact is made of silicone, which allows the mask to be in close contact with the nose and chin. In addition, the ear band can be finely adjusted for a comfortable fit.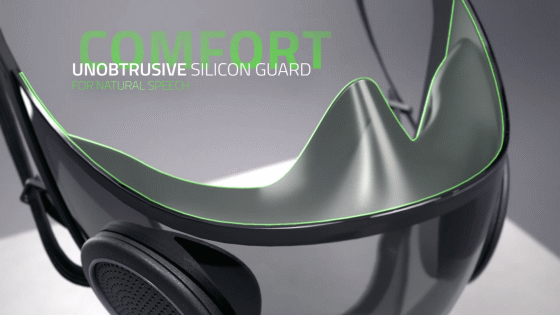 'Project Hazel' comes with a large charging box equipped with an
ultraviolet light,
and it is possible to charge while sterilizing the mask.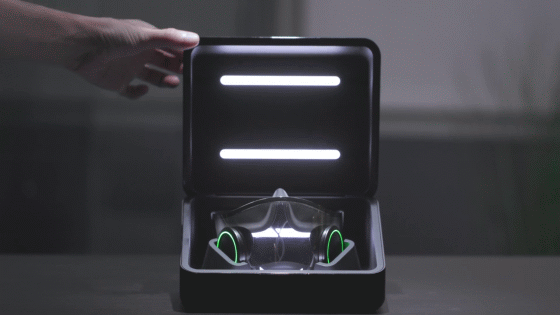 At the time of writing the article, the price and release date of 'Project Hazel' are undecided, but Razer seems to be developing 'Project Hazel' with a team of medical experts and scientists.