Where is the ideal earphone that can fit perfectly to the ear and enjoy high sound quality without pressure?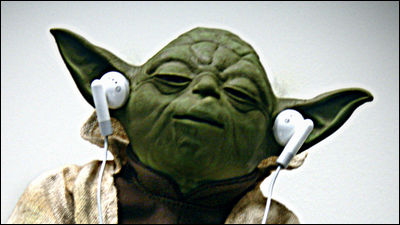 ByJonathan Powell

Due to popularization of digital audio players such as iPod and smart phones, people who listen to music and watch movies and TV programs using earphones and headphones even while they are on the go have increased, but the shape of the ears is different for each person Because it is unique, if the earphone's fitting feeling drops off ear quickly, if you notice itI was dirty with my ear fucking...... Seth Stevenson, who was struggling because of these dissatisfactions, interviewed audiologists and interviewed friends and family around him "Ideal earphoneI am investigating where it is.

The Horror of Earbuds - Slate Magazine
http://www.slate.com/articles/technology/technology/2014/07/earbuds_that_won_t_fall_out_testing_earhero_yurbuds_stayhear_tips_and_more.html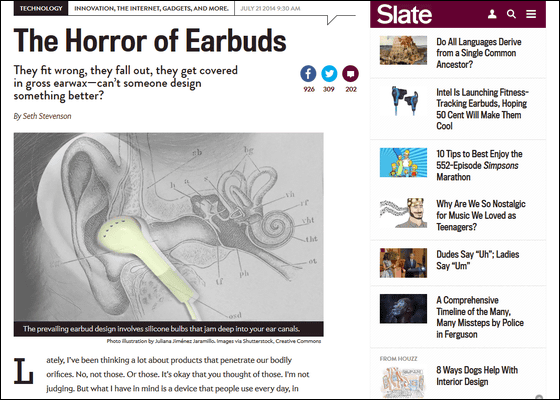 ◆ Earphone defect
In pursuing the ideal, Stevenson says, "Although there are mainly two types of earphones, these have both defects," he says.

Earbuds can roughly be divided into two types, one of which is a type of inserting silicon parts in the ear holeCanal type earphone. It is a name that was attached based on the "ear canal" which is the part where the silicon parts are plugged in. In some cases this canal type earphone is sometimes referred to as "fit to the best and comfortable!", Sometimes people feel somewhat incongruous, and when used for a long time, they may feel pain in their ears.

When Stevenson listened to friends and colleagues, many people felt that their ear and the silicon part of the canal type earphone did not match, and he always seemed to feel a strange feeling in the ear hole . Also, it is easy to get out during exercise such as jogging, and some people may get off even if they yawn big. Furthermore, in order to be in close contact with the hole of the ear, I wanted to remove the earphone without being able to endure the uncomfortable feeling for a long time, or the ear cover around the silicon cover after use, it was quite miserable Things.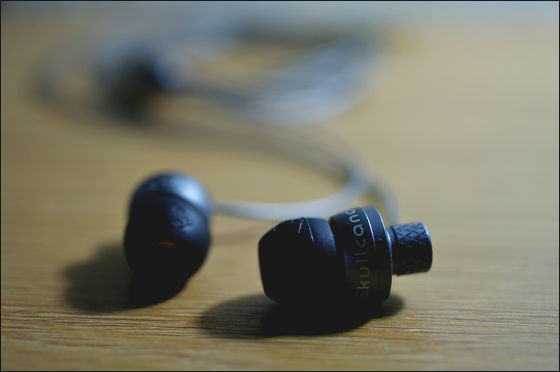 BySteven W.

AnotherEarphone typeIt is an orthodox earphone with no silicone cover. Comes with iPhone and iPad "EarPodsThis applies to one of these, as there is no part that perfectly fits in the hole of the ear like the Canal type earphone, it is a recommended earphone if you want to be released from the problem of ears and pressure from the canal expression.

However, these do not stick to the hole of the ear, and there is no silicon parts like the canal type earphone, so when you use it in a noisy place such as a subway, the necessity to increase the volume more than the canal type earphone comes out I will. Furthermore, it does not fit perfectly to the ear, and there is also a problem that the leakage also increases because the gap is also larger than the canal type earphone. In addition, "EarPods sound quality is easy to get out of the ear holes if the midrange range is strong or sweaty with exercise," Stevenson lists discontent with EarPods.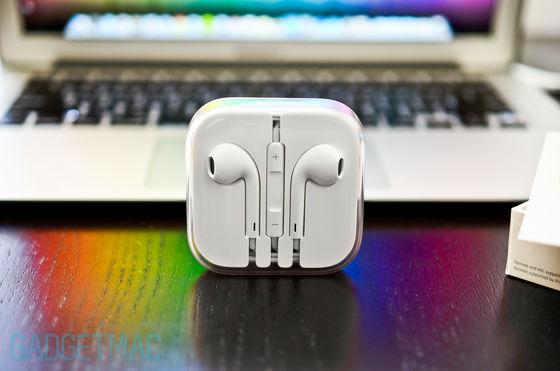 ByGadgetmac

◆ I asked experts
There are many other types of earphones, but there seems to be a lot of things difficult to use a bit to go outside by putting in jeans pocket. Stevenson, who began to think about "earphones that everyone can use comfortably" in searching for earphones searches for the ideal earphone that will fit comfortably and fit comfortably into the ear without coming into the ear hole To beLantos TechnologiesI will give various questions to Brian Fligor, an audiologist who develops a device that scans the ear for 3D scanning. Fligor said,Boston Children's HospitalYaHarvard Medical SchoolIt is a person who is doing diagnosis of ear also at.

According to Mr. Fligor, "everyone has a distinctive shape of the ear canal, which is completely different in shape from individual to about the same as fingerprints," and furthermore "one human ear hole But the shape is different on the left and right, according to the data I have collected so far, about one-fourth of people say "ready-made earphones do not fit ear".

Also, Stevenson had been experiencing a mysterious phenomenon that "his footstep sounds in his head when walking while wearing earphone", he said that he asked about this. Then, it turned out that it was caused by what is called "closing effect". When walking, when the foot gets on the ground, the vibration moves along the body from the feet. When Stevenson walks with earphones on his ear, there is a gap between the earphone and the eardrum, and vibrations that occur when walking in this gap come in and the footstep sounded on the head. By doing so it seems that there was nothing wrong with the body.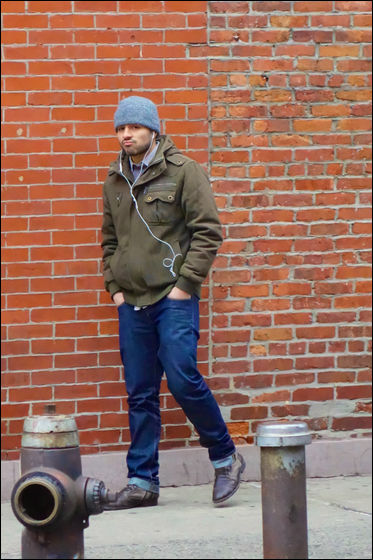 ByEd Yourdon

◆ Solution 1
According to Mr. Fligor, those who do not fit ready made silicone covers are encouraged to purchase custom-made ones that are easier to fit under the guidance of experts. However, Stevenson says that custom made earphones have two major drawbacks.

The first drawback is that "the price is too high." It costs at least 100 dollars (about 10,000 yen) or more to get an earphone cover that fits better than ready-made items, and there is no dust if it is more expensive. Fligor is a custom madeIn-Ear Monitor(IEM), but even though we talk about "conscientious price" on their own, the price will reach as much as $ 750 (about 78,000 yen).

If you try to purchase a custom IEM recommended by Mr. Fligor, you can not afford a considerable expense. For example, Ultimate Ears' custom IEM can be purchased at around 50,000 to 100,000 yen.

Ultimate Ears Custom In-Ear Monitor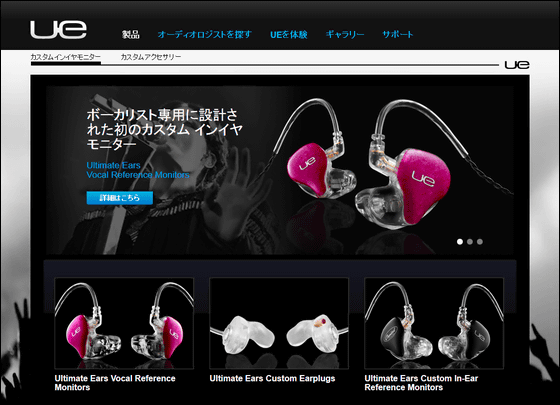 Another drawback is that "custom items are too good". Using a custom product seals the hole of the ear too much, it seems that the external sound is almost blocked. For example, since it does not notice the existence of a car approaching furiously while playing a horn, Mr. Fligor wears a custom item and says "Do not jog alone at night", which is "custom IEM And if you are wearing such sounds are blocked and you will not notice robberies etc attacking from behind. "

◆ Get a good earphone cheaply except for custom items
Stevenson lists the following 4 options as a choice when you do not want to spend time or money to create a custom IEM.

01: Decibullz
For example "DecibullzThere is an earphone which is fitted perfectly to the ear called called. This is an easy-to-use earphone mold suitable for each one's ear shape using a special material, the price is $ 59 (about 6000 yen).

"Decibullz" that makes inexpensive and easy-to-fit earphone for fitting to your ear - "GIGAZINE"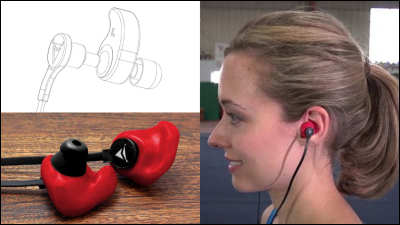 However, even if you use Decibullz, the silicon part of the off-the-shelf comes in the hole of the ear, so it is not suitable for those who say "I do not want to put anything in the hole of the ear"!

02: Aftershokz Bluez 2
There is also a way to use headphones "Aftershokz Bluez 2" applying bone conduction. Actually wearing it makes my skin tickle a little, but I can do without putting anything in my ear hole.

AfterShokz Bluez 2 Bone conduction wireless headphones - Apple Store (Japan)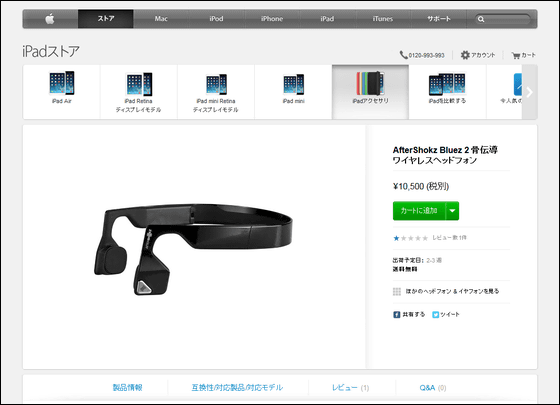 Stevenson is touched by this device which can listen to the sound without feeling a foreign object in the ear. However, there is a defect that this device leaks a lot of sounds when installed, which seems to have been amazing as to know exactly what it is listening to when somebody sits next to it. Furthermore, because it will be wearing like a bulky feeling on the ears, Stevenson says that long-haired people look like they are wearing eyeglasses.

Review: Aftershokz Bluez 2 Headphones - bone conduction leaves ears free 2 hear hazards#cyclinghttp://t.co/L2j22DRIccPic.twitter.com/TmpTXrkTSM

- road.cc (@roadcc)2014, July 24
03: earHero
EarHero is an earphone made by an audiologist's couple and can be purchased from $ 149 (about 15,000 yen). Originally it was an earphone made for a skier, but it hit among security guards who make calls by radio, and now it is over 200 peopleSecret serviceIt seems to be loving it. The reason why security officials are loved is that they are comfortable to wear and comfortable even when they are on at all times and that they can hardly be seen by others at wearing.

In Ear Headphones for Cycling, Running Headphones, Covert Earpiece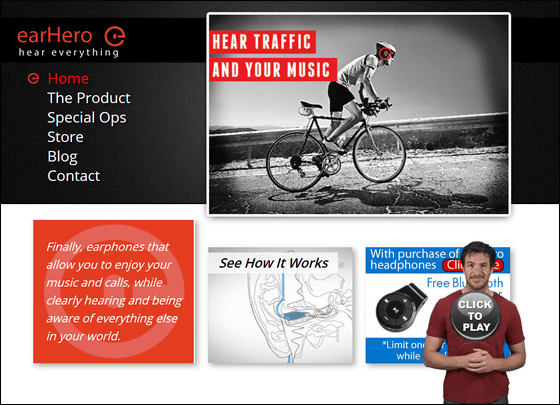 I heard that earHero was certainly comfortable, Stevenson rated himself, putting the body in the ear hole, hooking the wire to secure the body to the outside of the ear, is wearing it It is.

How to install earHero can be checked with the following movie.

EarHeropro - Instructional Video for the Most Cover and Tactical Earpiece Ever on Vimeo


However, ear Hero said the sound is so small that it is not suitable for listening to music.

04: Yurbuds
Yurbuds is a unique twist-rock technology with earphones that makes it ugly "not falling out of ears". Although it does not have a silicone earphone cover, it is said that it presses the ear strongly when wearing it. The fit is perfect, but it looks like Stevenson was subtle as if he had expanded his ear hole.

Yurbuds



It is Stevenson who has been evaluating a lot of earphones, but the best choice for him is Bose'sStay here chipIt seems that it was to use.

How to best fit the StayHear + tips on your QuietComfort 20 Acoustic Noise Canceling headphones - YouTube