Apple will start replacing the battery of "iPhone 5" free of charge from August 29, free of charge Conclusion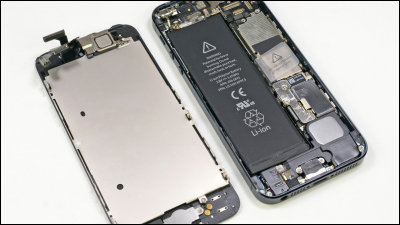 "It turned out that there was a possibility that the battery driving time of a small part of the iPhone 5 suddenly became shorter or it became necessary to charge more frequently," and it will be from September 2012 to 2013 1 Of the iPhone 5 sold during the month, it was announced on the Apple official website to exchange the battery free for those whose serial number is within a certain range.

IPhone 5 battery exchange program - Apple support
https://ssl.apple.com/jp/support/iphone5-battery/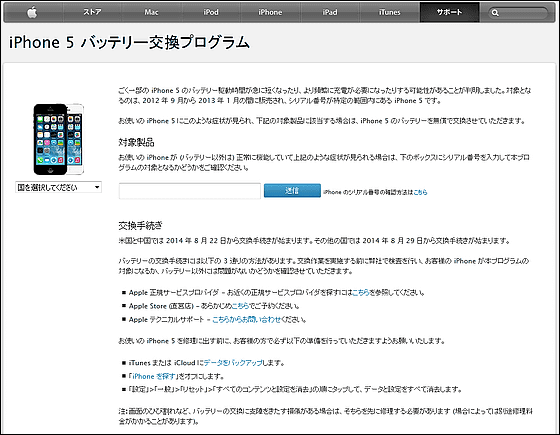 How to check serial numberThere are many things, the easiest thing isTap from "Setting" to "General" and then "Information"To do. It can be confirmed as follows.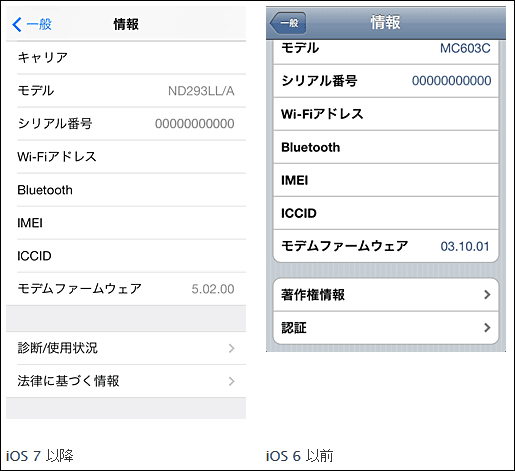 Once you know the serial number,IPhone 5 battery exchange programGo to the page of "Please enter the serial number you confirmed earlier and click the" Send "button to see if it is eligible.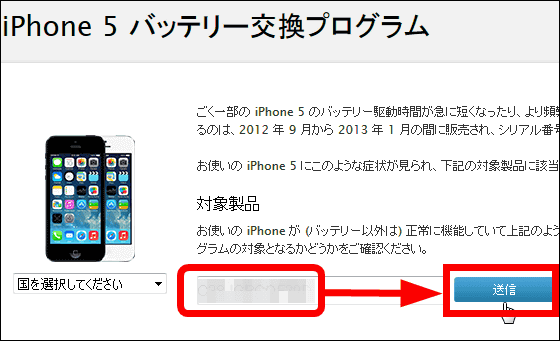 If it is eligible, the exchange procedure will be started from Friday, August 29,I will make a reservation at the Apple Store and take itOrApple's authorized service provider(Such as "Camera's Kitamura" or "Quick Garage") or if you still have difficultyContact Apple SupportIt will be possible to exchange.

Even if you are already replacing the battery at your own expense,Contact Apple SupportYou can refund by doing so.