Carrot stick instead of tobacco, New Zealand prison introduced healthy smoke-free law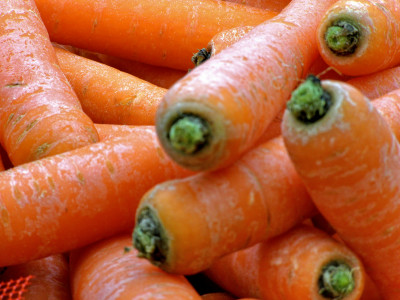 A prison in New Zealand decided to give the prisoners a carrot stick instead of tobacco.

It seems that two carrot sticks are awarded per day, so that you will endure the desire to suck with it, but will it work out?

The circumstances leading to promoting smoking cessation with carrot sticks are as follows.Prisons trial carrots as cigarette alternative | Stuff.co.nz

New Zealand's Invercargill prison decided to give a carrot stick instead of tobacco in order to make inmates acquire healthy lifestyle habits as a result of making full use of smoking inside the facility from July next month It was.

It is said that two innings of carrot sticks will be given per inmate. However, because the size per carrot stick is under consideration due to cost as well, it is now found that 16 carrot sticks can be cut out from one big carrot, so it is just right to have a certain size It seems to be offered with cuts.

Beven Hanlon, president of New Zealand Orthodox Foundation Association, told that the prison was somewhat joke to hear that the prison would supply carrots instead of tobacco. According to the announcement of the prison, although it is said that a trial period of one month is established for the supply of carrots, Hanlon said "It will be surprising if it lasts for two to three weeks. If this plan is said to be a good idea I do not think so, but it is worth a try.

There are images to eat sweets like a bar candy to distract the loneliness, but it seems that a carrot stick was chosen because it is a healthier food.

Inmates have been able to buy cigarettes with weekly allowances so far, but it is forbidden to purchase tobacco and tobacco related goods already, and after 1 July cigarettes are illegal Because it will be treated as goods, it seems that you have to encourage smoking cessation by trusting carrot sticks in earnest.
in Note, Posted by darkhorse_log