A man who was eating "acquaintance's lever potato" in Russia will be arrested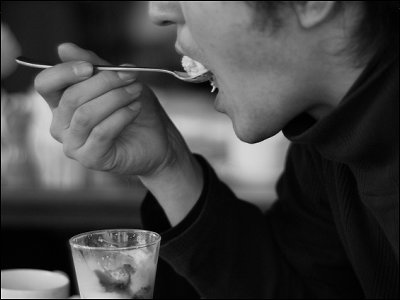 ByNodoca

A man who was cooking an acquaintance's organs in Russia · Moscow and was eating was arrested. When the police broke into the man 's house, he seems to have been eating potatoes with his acquaintance' s liver (liver).

The situation where the terrible man who cooked acquaintance was arrested is as follows.Russia arrests man who ate human liver with potatoes | Reuters

The other day, an incident occurred that a part of the corpse corpse where the limbs and head were cut off in Moscow city was discovered. The police advanced the investigation to arrest the executing offender and finally arrived at this man.

The police spokeswoman in the western part of Moscow, who was in the arrest of the criminal, said, "When a police officer attempted to arrest a suspect, the man was eating the human liver with the potatoes," I talked about the situation.

From the fridge in the man's apartment, the rest of the human liver was discovered. According to the spokeswoman, about the acquaintance of a suspect who has been broken up into pieces, the cause of death has not been disclosed.

A prosecutor who is the leader of the investigative team said, "The suspect recognizes the crime, including eating the acquaintance's liver," and it is almost certain that the crime is attributed to this suspect However, the motive is not clear.
in Note, Posted by darkhorse_log