A man who drove a crazy movie on YouTube while driving on a highway will be arrested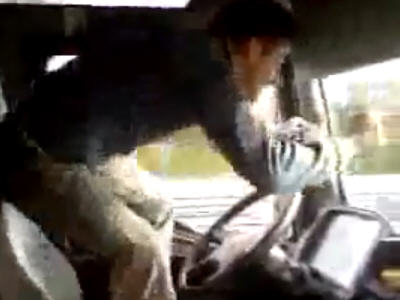 A Romanian truck driver was arrested for sending a movie of the inside of the car on YouTube. The movie seems to be caused by the fact that the driver is dancing at high tension and the driver is driving and dangerous actions such as removing the seatbelt have been seen on the way.

Details are as below.
Police hunt 'crazy' YouTube lorry driver | Metro.co.uk

At the beginning I only hit the steering wheel.
YouTube - Kierowca tira z Rumuni - Romanian truck driver [Crazy Dance]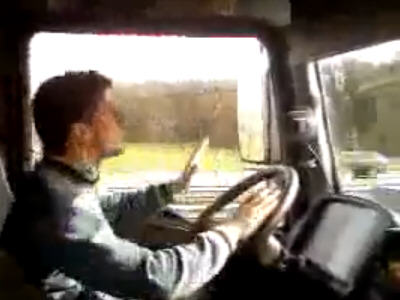 I will immediately begin dancing furiously by removing the seat belt.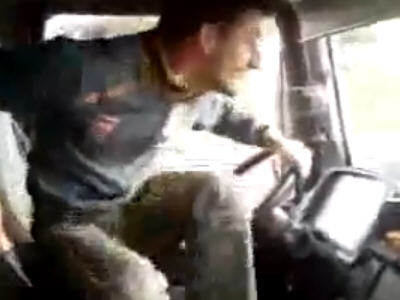 Also leave the driver's seat and drive with the left hand.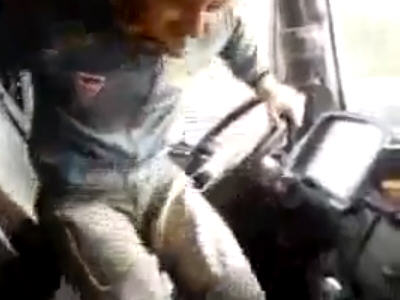 The driver was a man working in Europe and was releasing his foot from the pedal, "I was bored, I bragged that this action is not a special thing, singing while driving is all about doing it." I heard he was doing it. The movie caught the eyes of traffic police in all parts of Europe, the driver 's man was arrested as it was located in the footsteps. It seems that the man said that the movie was taken by his brothers on the way from the Netherlands to Belgium.