SIM lock-free all models that EMOBILE will release in the future, no procedures or fees required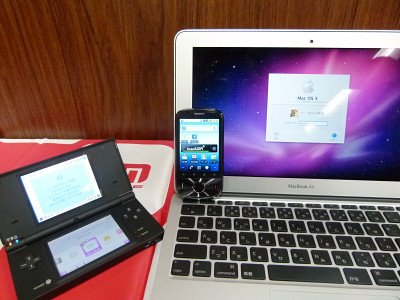 NTT DoCoMo took the first step in response to the first mobile phone companies are focused on how they respond to SIM Lockfree, but for all the terminals that eMobile will release in the future, with the SIM lock released We announced that we will sell it.

Details are as below.
According to the press release announced by EMOBILE, the company decided to make SIM lock-free all data communication terminals and voice terminals newly released in the future, and decided not to require procedures and fees.

The company has already released "December"HTC Aria"Released in January this year"Pocket WiFi S"Sales are being done with SIM lock released, and these mobile phones and data communication terminals are sold with the SIM lock released at the time of shipping.

As a result, special procedures and fees are unnecessary to release the SIM lock, and it is said that you can use the terminal by inserting a SIM card of a foreign carrier or a carrier other than e-Mobile.

By the way, e-Mobile uses the same W-CDMA system as NTT docomo and SoftBank Mobile but uses the frequency of 1.7 GHz band different from them, so it can not be used with other company's SIM card due to frequency and communication method In addition to cases, care should be exercised, as there are restrictions on available services / functions, etc., when offering to the communication service provider is required at the time of use.
in Mobile, Posted by darkhorse_log