Game is recognized as art in the United States, subject to subsidy of the National Arts Foundation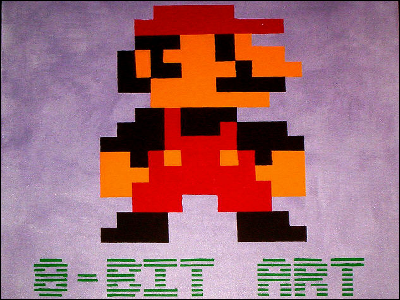 ByConvenienceStoreGourmet

Also in JapanAgency for Cultural Affairs Media Arts FestivalAlthough games and animation are subject to recognition as "media art" with games and animation etc, games are accepted as art in the United States, and it was decided to be eligible for subsidy.

It is a federal art institution that supports the arts and culture activities in the United States that changed the provision this time and decided to newly target the game as a subsidy"National Arts Foundation (NEA)". This decision indicates that the country has admitted that the game is a media that creates works with artistic as well as movies and theaters, and the United States also plans to focus on nurturing the content industry I see that there is.

Details are as below.FY 2012 ARTS IN MEDIA GUIDELINES

In this decision,"Arts about radio and television"Categories of grants summarized as"Media art", And it extends to the scope of its application in addition to objects that use the Internet and mobile terminals as platforms, digital games including satellite broadcasting and video games, as well as objects.

Also as stated on the NEA site"Media projects can be regarded as works of art"It is understood that the game was also acknowledged as one work of art.




The amount of the grant is determined based on the size of the project and the type of platform, but the range is from $ 10,000 (about 800,000 yen) to $ 200,000 (about 1.606 million yen). It may be difficult to develop game titles such as PS3, Xbox, Wii, DS or PSP, but it is pleasing for developers that the media as a game has been officially recognized as art I think.

Even in Japan, the Ministry of Economy, Trade and Industry, as well as the Agency for Cultural Affairs,"Content industry"Although we have formulated a strategy to strengthen our business as a whole, we can see that it is not only Japan now that digital contents are regarded as industries and cultivated, even if we look at this decision.

Ministry of Economy, Trade and Industry Postponement of the 2007 factory Strengthening the Content Industry (PDF)According to the Japanese content industry, the dependence on overseas is lower than that of other countries, and it is said that there is much room for growth by accelerating overseas expansion accordingly, but in order to fight overseas markets, Of course, it is necessary to provide content that is superior to the contents of other countries, and it seems necessary for Japan to develop a strategy that anticipates global movements as regards Japan's future industry and human resources development.