Microsoft Safety Scanner, a free security tool that can be used immediately without installation and is OK even offline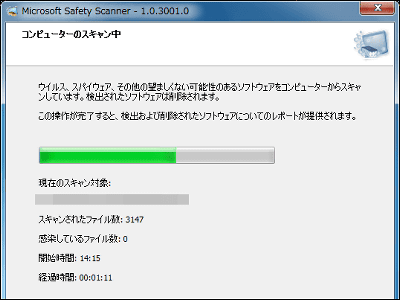 As a free security tool that can be used immediately without downloading after downloading, the newly released by Microsoft is "Microsoft Safety Scanner"is.

Since it can be used with no problem even if you keep installing the virus protection software you normally use, even in an emergency such as "Antivirus software could not detect the virus", activate "Microsoft Safety Scanner" in the USB memory Just by using it in an offline environment it can be used. The corresponding OS is Windows 7, Windows Server 2003, Windows Vista, Windows XP.

Download and use from below.Microsoft Safety Scanner - an online tool that you can use free of charge to ensure the health and safety of your computer

Click "Download Now" on the above page.



Choose the one that supports your OS from the 32-bit or 64-bit version.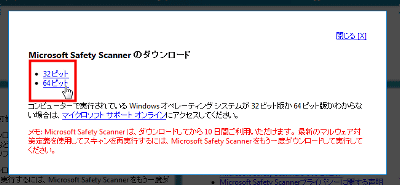 Click the downloaded executable file.




Please check "I agree to the license agreement" and click "Next".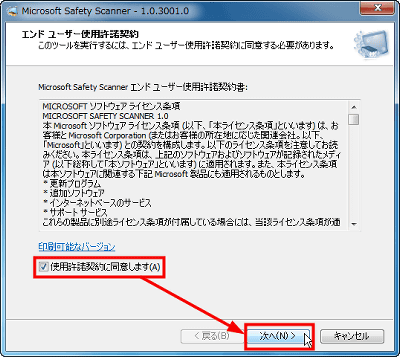 Click "Next".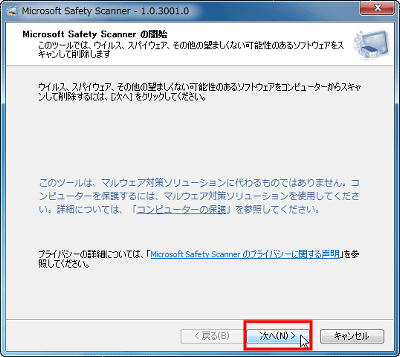 Select the scan type and click "Next". I chose "click scan" this time.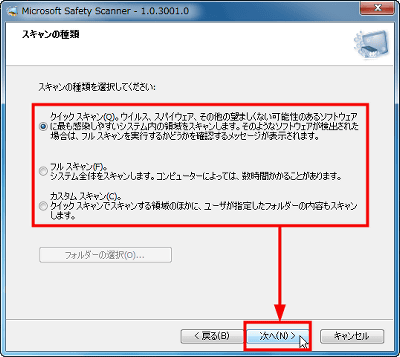 Scanning will start, so I will wait for a while.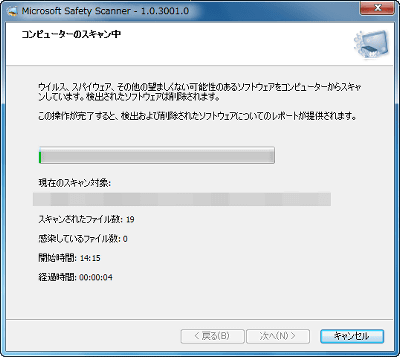 It is not the end even if the graph approaches fullness once.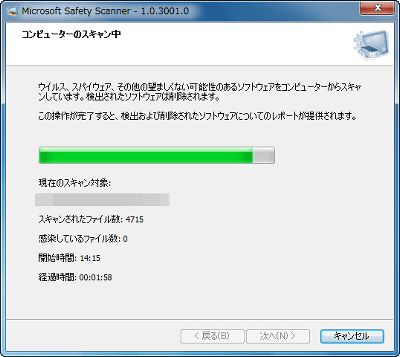 I will start again from the beginning, so let's wait until it is over.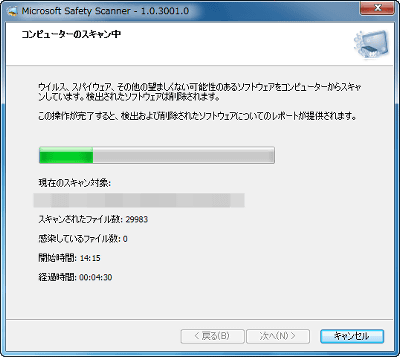 After a while, such a screen will be displayed and scanning will end. Since nothing was detected this time, click "Finish".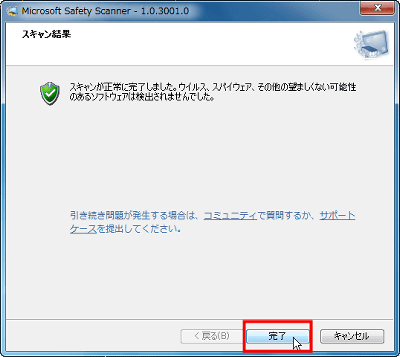 Please note that this "Microsoft Safety Scanner" is software that can scan every time it starts up, so it is not antivirus software that provides real-time protection. Also, since malware countermeasure definitions are not updated, after downloading "for 10 daysOnly available. If you want to scan again using the latest anti-malware definition, you will need to download "Microsoft Safety Scanner" again each time.