Good news for the Black Party with a cat's tongue, Coffee Joulies which will keep you warm by cooling it to just right temperature when put in a coffee that seems to get burned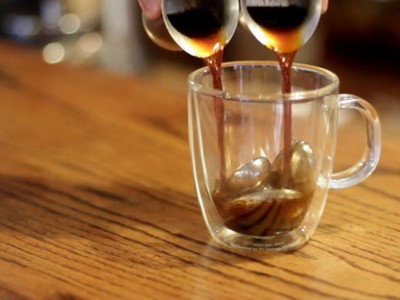 People who always drink milk and cream for the purpose of cooling the coffee but who really likes black and many people who miss the "drinking time" because they are getting cold while waiting until they are warming black Is not it?

When I wait, it does not quite cool down, but it is always too cold to drink when I forget it ...... I will put in hot coffee that is most suitable for coffee enthusiasts of cat tongue who was sending the days being swayed by such fickle coffee The item "Coffee Joulies" appeared that it will quickly cool down to the temperature of drinking and keep it warm.

Details are as below.Coffee Joulies

Coffee Joulies - your coffee, just right by Dave & Dave - Kickstarter

Here is that "Coffee Joulies", patent pending.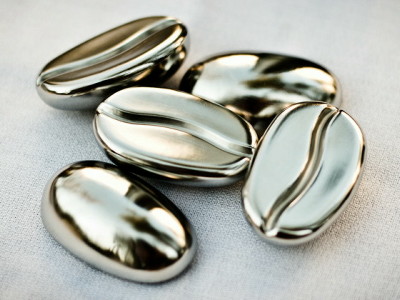 Put one or two pieces in a mug ...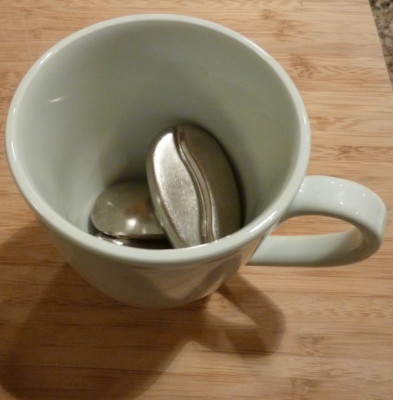 Pour hot coffee, it will quickly cool down to the temperature of drinking. About one hundred coffee coffee "Joulie" is a measure of the number used by one.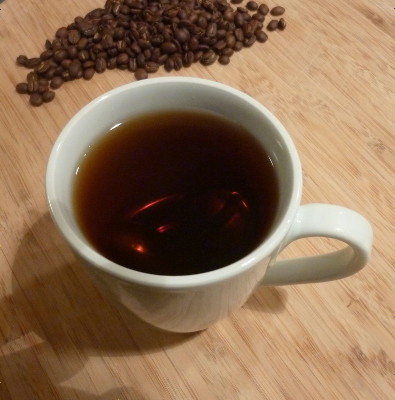 The secret to keep the coffee cool quickly and keep it at just temperature was confined in a stainless steel shellPCM(Phase change material: phase change material)And that. "Eco Cairo"It is a substance that is used repeatedly usable body warmers, refrigerant, heat insulation agent, etc., and" Joulies "is used for the melting point 60 degrees Celsius type. This makes it possible to keep coffee at about 55 to 60 degrees for a long time. 60 degrees is hotter than the hot water of the bath, it is lukewarm than the fresh green tea, depending on taste, it seems to be just right temperature for the person with the cat tongue.

"Joulie" The volume of one piece is about 22 cm3, It is considerably bigger than real coffee beans, so there is no worry about accidental ingestion. Since "Joulies" reduces the volume of coffee entering the cup by about 15%, people who drink a lot may find it better to use larger mugs or tumblers.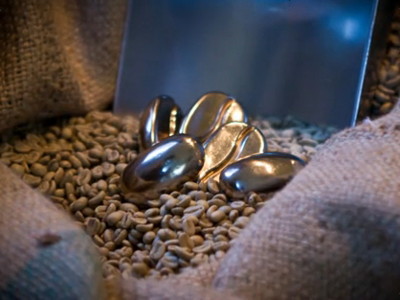 Of course it can be used for drinks other than coffee, such as green tea and black tea.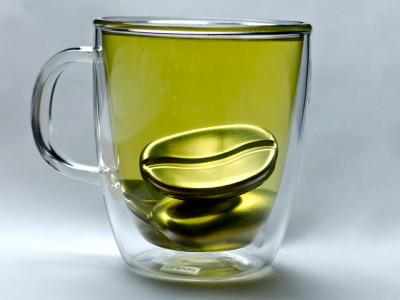 A set of 5 pieces comes in Azabu's pouch and it is planned to sell for $ 50 (about 4,200 yen). To put production on trackKickstarterWe are collecting funds with the purchase price of 40 dollars (about 3350 yen) for booking sale. It is free shipping in the US and shipping fee to Japan is $ 8 (about 670 yen).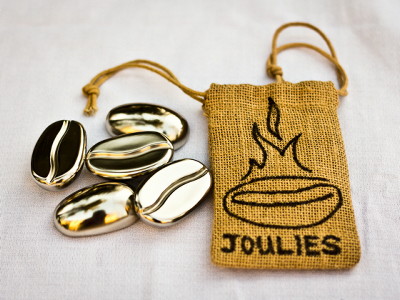 For those who want to support the project more enthusiastically, the original travel mug (100 yen) (about 8400 yen) and "Joulies" one set only available hereMade by Thermos) Comes along and "The enthusiastic support pack" that the name is posted as "supporter" on the official website is prepared.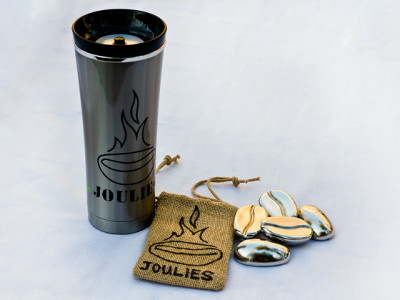 For those who want to sell "Joulies" at cafes and use them as gifts etc., there are also 20 packs of 500 dollars (about 42,000 yen, about 2100 yen per set) packed with wooden boxes.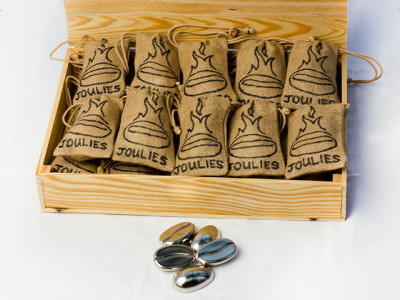 Dave Petrillo and Mr. Dave Jackson that the developer "Dave & Dave". New JerseyPenningtonIt is said that he was playing with inventing and manipulating various things from childhood with his childhood friend who was born. Currently there are two people living in remote areas, but they have been collaborating on projects from the West Coast and the East Coast over the past nine months.



Dave's handmade one prototype and the first 100 pieces one by one ... ...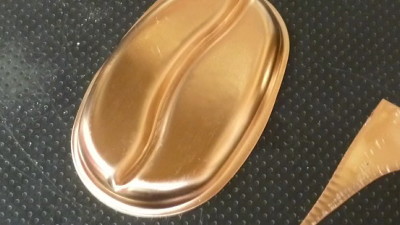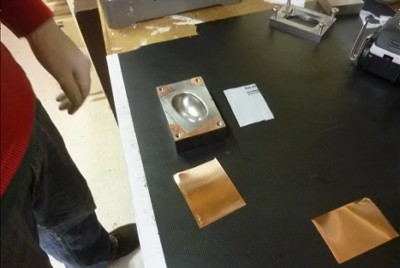 It takes 1 hour to make one piece by hand, pace that can not catch up with marketing it to commercialize it and sell it.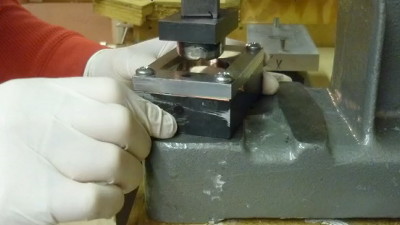 Therefore, I got a promise to interact with a factory that manufactures silverware such as a knife and a fork and to have a half of the expenses necessary for starting the project. With the goal of collecting $ 9500 (about 800,000 yen)KickstarterSo I started recruiting reservations.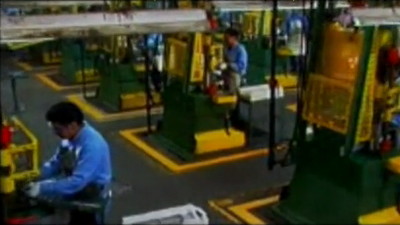 Initially, when production began in Mexico and the business was on track, it seems that it was planned to move production base in the US, but since the reservation order was flooded and funds gathered 15 times as much as the target amount, the first shipment From Minutes to New York StateSherrillIt is said that it was decided to manufacture it at the factory. Sherrill with the nickname of "Silver City" is a town prospering in silverware manufacturing since the 19th century, but in addition to the fact that many manufacturers moved manufacturing bases outside the United States along with the times, under the influence of recent economic downturn Industry has declined, even in a factory of about 100,000 square meters, which was supposed to make "Joulies", employees who were once 140 people were cut to 15 people, and now it is almost inoperative.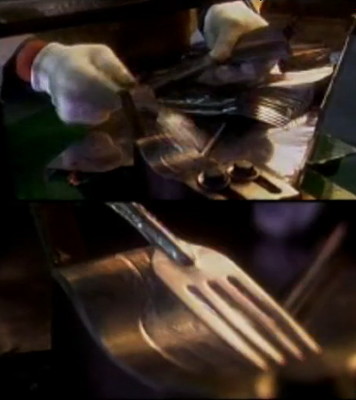 The machine used for manufacturing "Joulies" is used for processing the handle portion of a large luxury knife, it seems that it was in a state of dormancy without being operated even once in the past 8 months, and the technician was in a state of no work .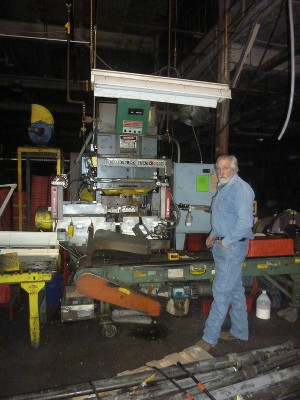 With the decision to manufacture "Joulies", new employment has already occurred in "Silver City". The two Dave are extremely happy to be able to help people in this town not only because of their dreams of commercializing their inventions but also thanking those who ordered the order It seems to be.

· Continued
"Coffee Joulies" set to keep hot coffee at proper temperature and keep warm - GIGAZINE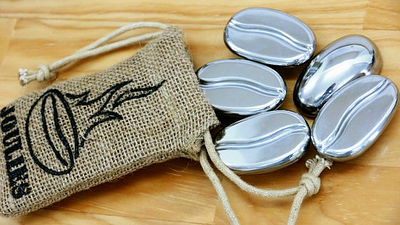 in Design, Posted by darkhorse_log