"Coffee Joulies" set to keep hot coffee at proper temperature and keep it warm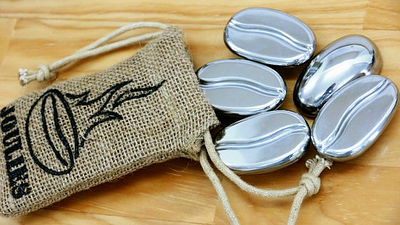 "Good news for the Black Party with a cat's tongue, Coffee Joulies which will keep you warm by cooling it to just right temperature when put in a coffee that seems to get burned"7 months, finally today I received the real thing so I tried it immediately.

Coffee Joulies - Welcome
http://www.joulies.com/

A cardboard box containing the spots that this received, a series of alphabetical letters on the surface feels like "come all the way from overseas"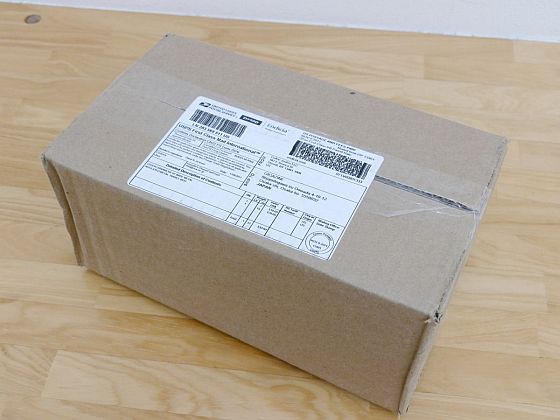 Opening Ceremony



This is a gift pack, the leftmost one is the heat retaining tumbler, the middle 5 is Coffee Joulies, and the right end is the porch. It is 100 dollars in total (about 7690 yen). The shipping cost was $ 10 (about 769 yen).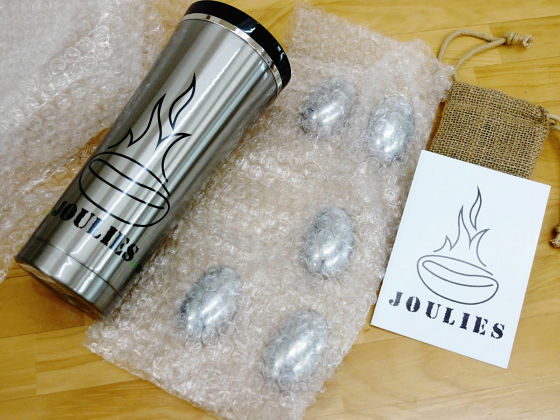 As a mechanism, it is used for PCM (Phase change material: Phase change material: Phase change material, called "Eco Cairo" etc. which can be used repeatedly, Cold keeping agent · Thermal insulation etc. which is confined in Coffee Joulies of this highest grade stainless steel It is possible to keep the coffee at about 55 to 60 degrees for a long time by the substance which exists).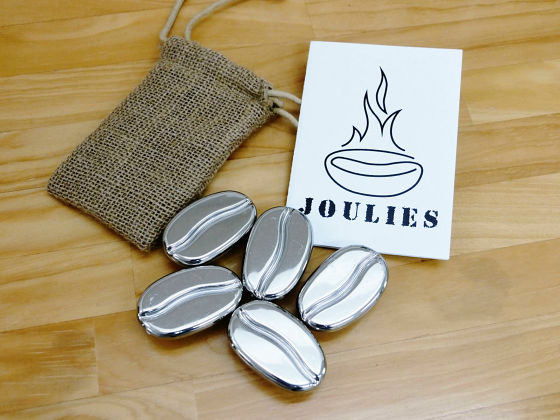 Pretty beautiful stainless steel glow. Because it makes full use of the technology cultivated in silverware production, it can be used permanently. It seems to be as much as a dining knife. In addition, even if PCM leaked out by any chance, it is okay because it is edible, so it seems no problem to put it in the dishwasher.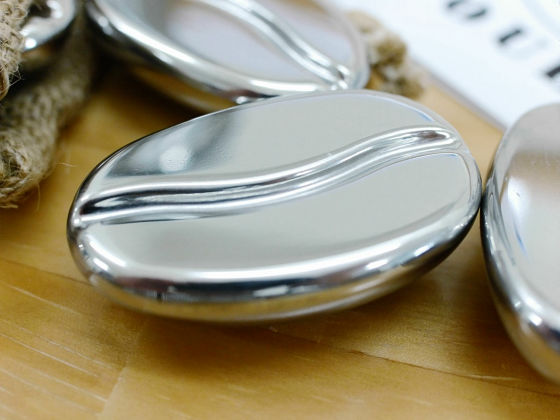 It is slippery when turned in the opposite direction, smooth touching feeling. I do not get tired of just being rolling with the palm of your hand.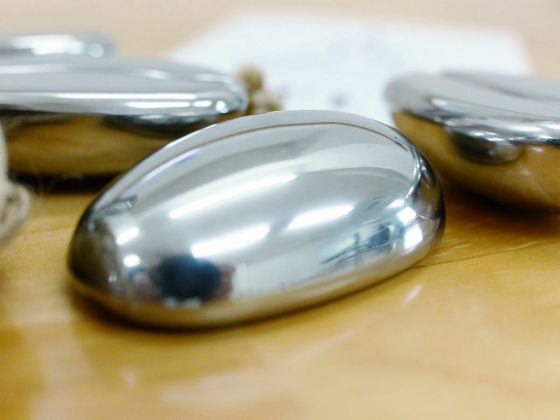 Using a tumble with this logo, you can expect just good effect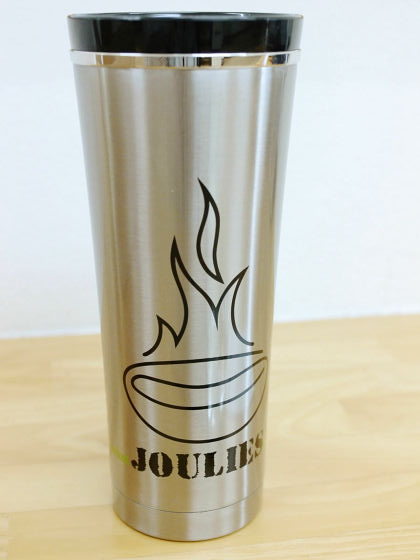 In this way part of the lid is devised in order to obtain the heat retention effect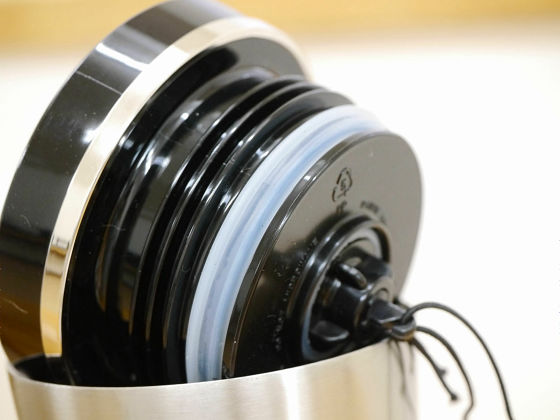 It is also possible to hang a tea bag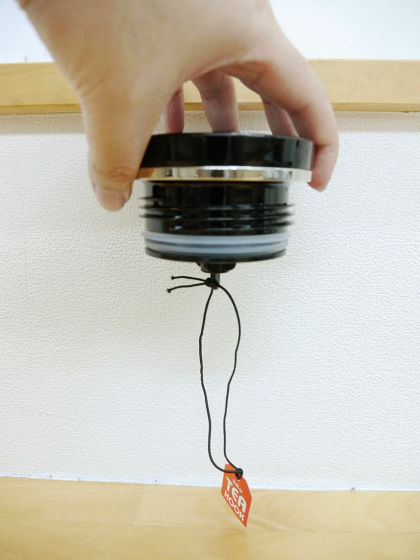 The interior is also glittery and phosphorus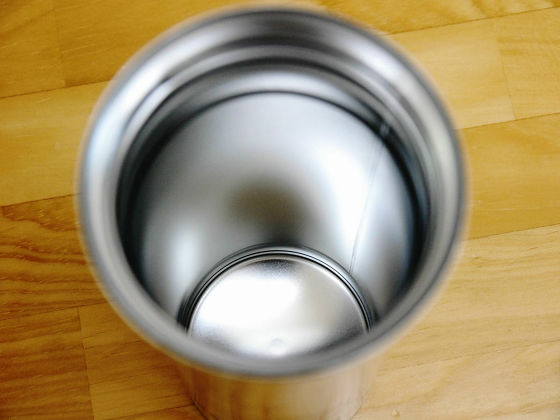 Put coffee into it, screw in the lid and set it tightly OK. Pushing the button on this will make it possible to pour.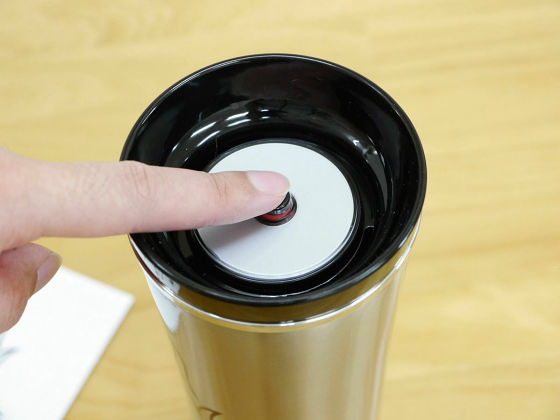 If we put in five Coffee Joulies just before putting hot coffee, it will be warmed for a long time with just the right temperature. It is possible to keep about 150 cc of coffee at an optimum temperature with one grain, if you manipulate the number according to the situation OK.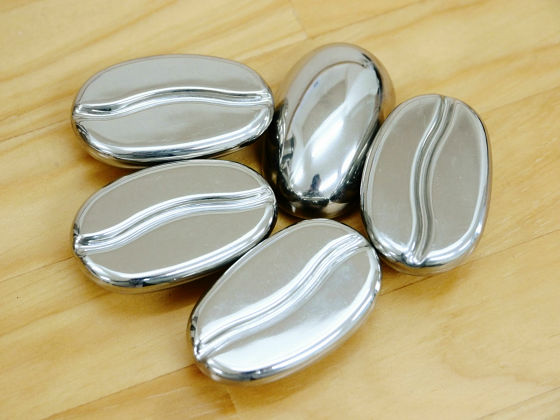 You can carry it in this pouch, you can also store it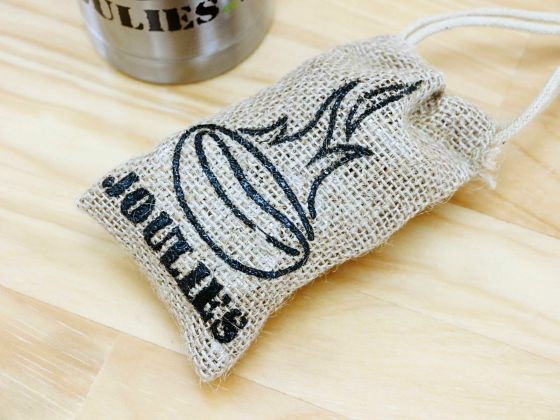 When you put all five and hold it in hands like this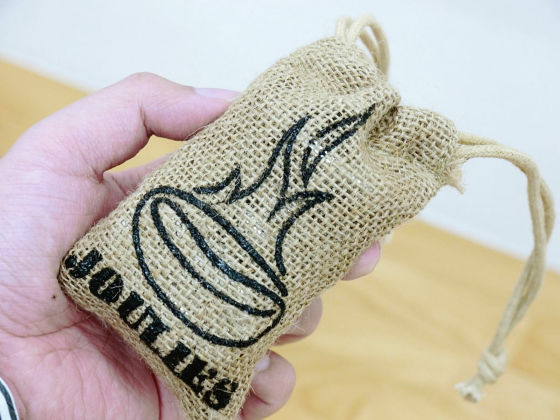 Even so beautiful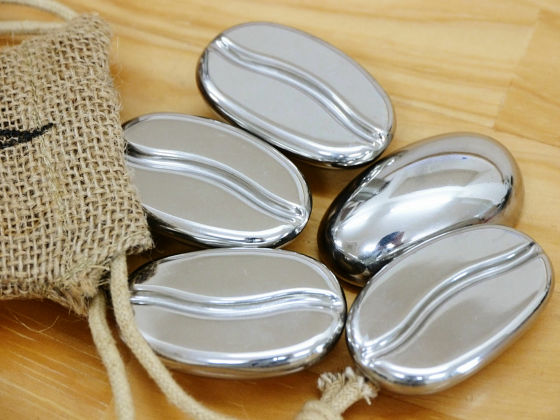 The size of one grain looks something like this, it is not so small as to drink properly, but it does not mean it is big enough not to enter a mug etc.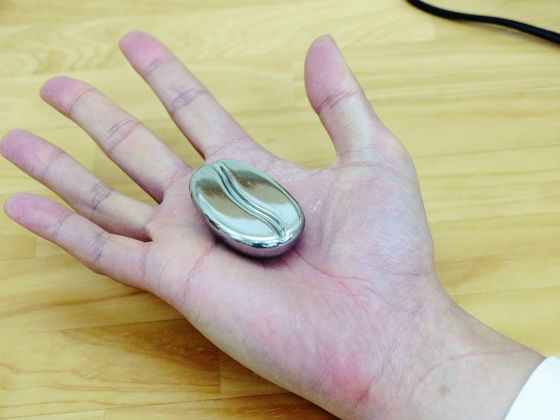 It is about 5 cm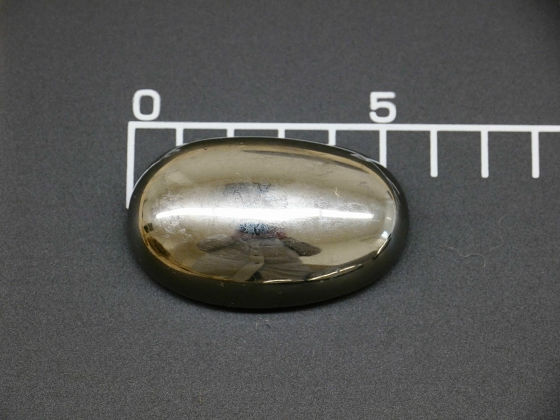 It weighs about 31 grams each. It is much lighter than it looks.



Actually putting black coffee and trying to drink. I will put it in a cup in advance.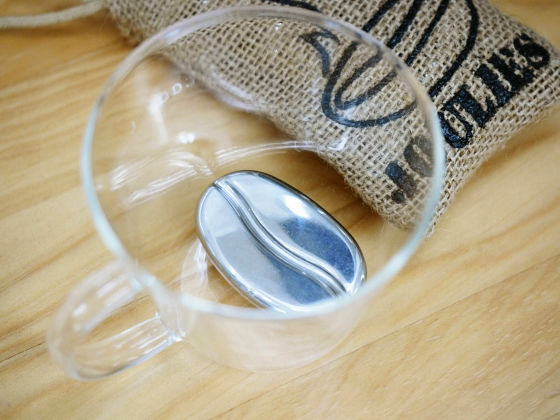 This time I decided to use the Starbucks' breakfast blend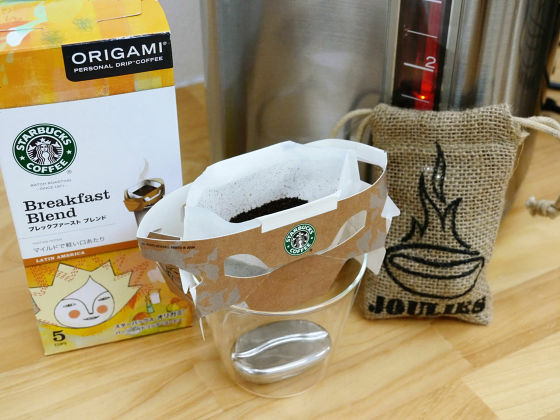 For the convenience of the pot, pour 98 ° C hot water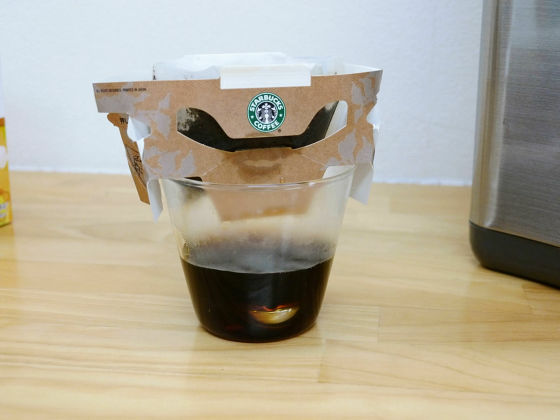 Coffee Joulies sparkling at the bottom of coffee somehow mysterious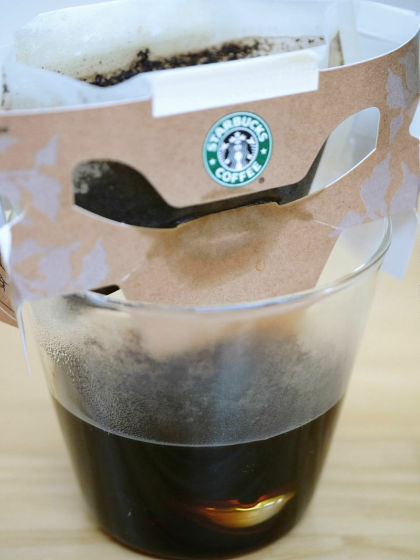 From the top it looks like this. How can I say, there is a very atmosphere.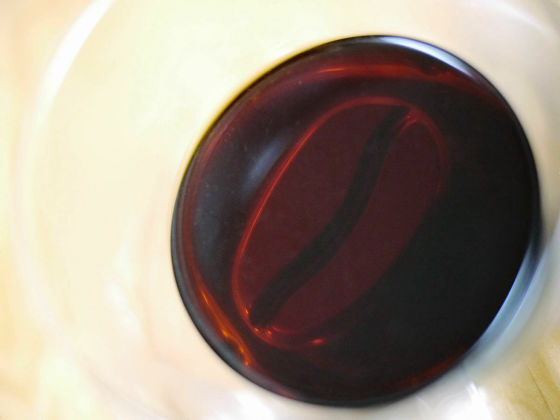 Temperature fell quickly, and it kept approximately 50 degrees to 48 degrees in the room of room temperature about 20 degrees. In addition to cooling down, the point is to further release absorbed heat to maintain a constant temperature. It can also keep keeping the temperature near 60 degrees if it is used in conjunction with a heat retention mug. Unlike ice, the taste does not become thin, and it also makes it suitable temperature quickly, so surprisingly convenient. Not limited to coffee, it is nice to be able to use it for anything, such as tea, hot chocolate, soup.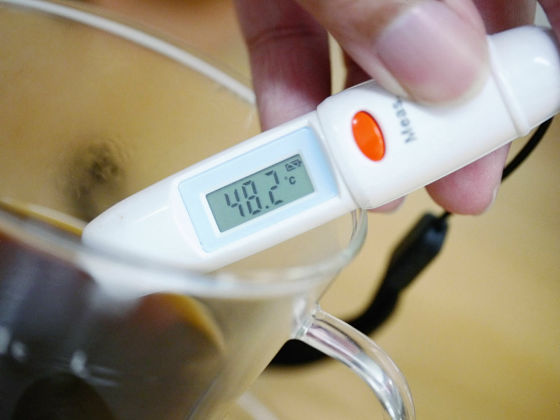 It may be a product that does not understand the value that exists for those who like it, but I am a cat tongue, so this is just right temperature. I got a cup of coffee at once in a stretch. Until now "Ku! This coffee should be tasty black, but it's too hot to drink ... Will you wait until it gets cold" (3 minutes later) "Still not yet ... ..." (After another 15 minutes) "Forget It was perfect for those who repeated the tragedy of "It was too cool, ぁ ぁ ぁ ぁ ぁ, Wow!